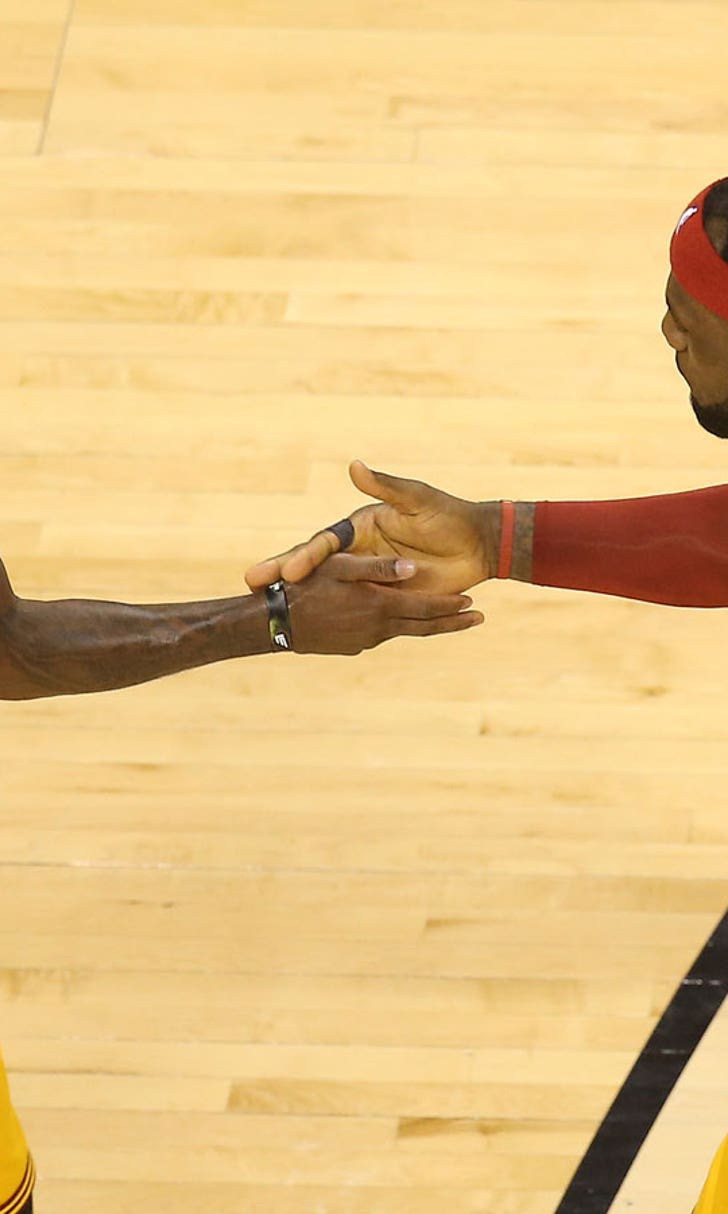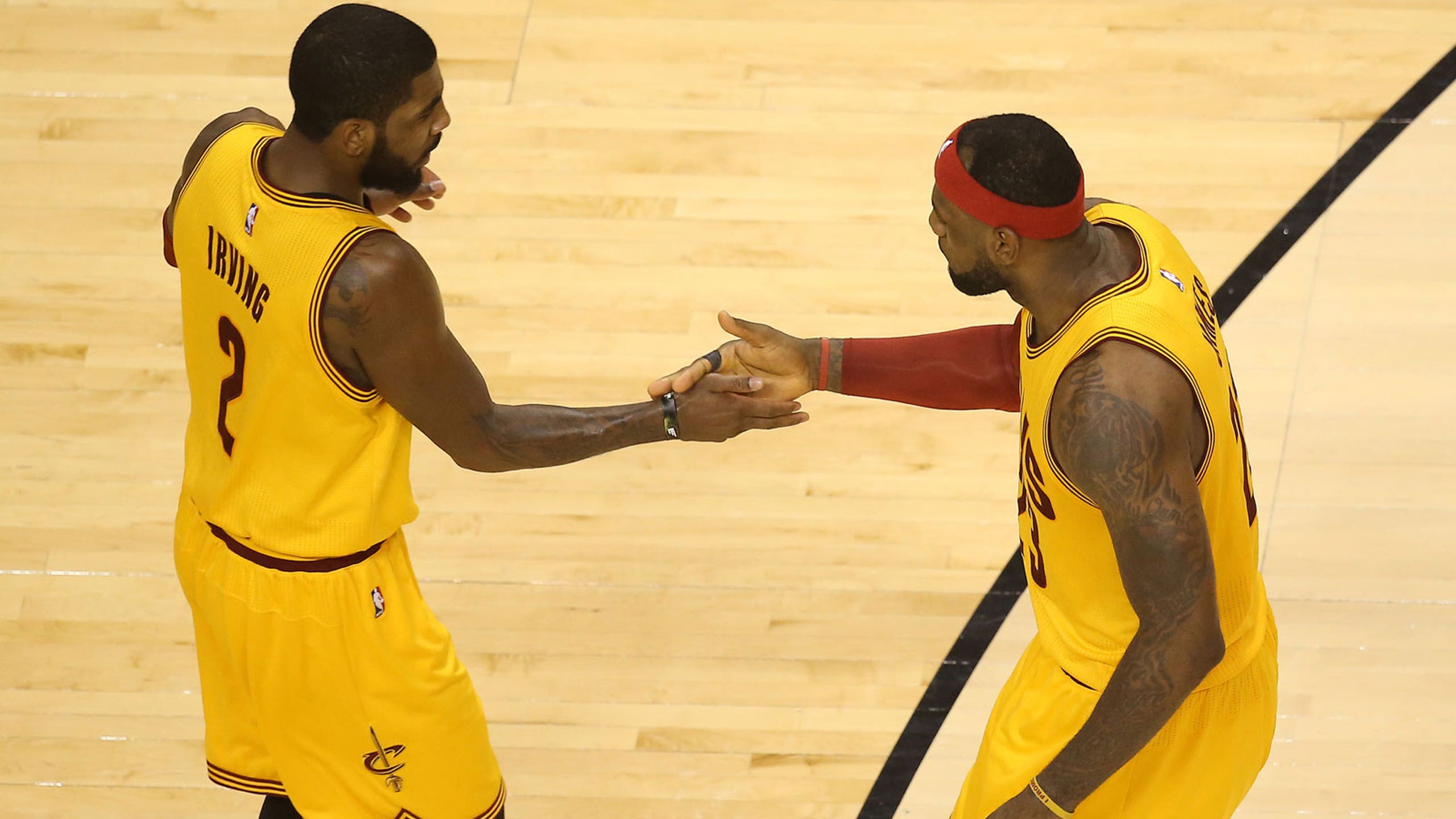 Cavs defense surging as they go for seventh straight win
BY foxsports • December 8, 2014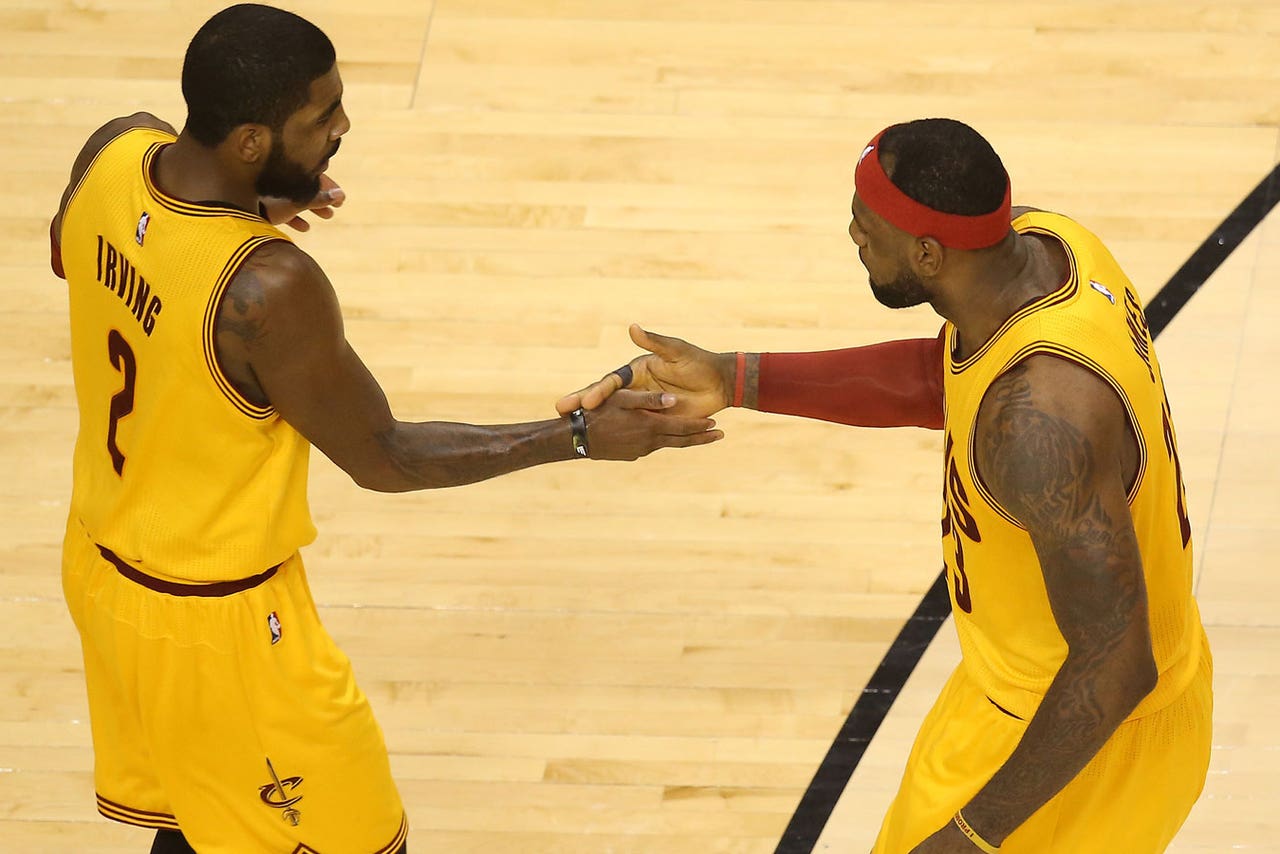 A massive improvement on defense has been the key ingredient during the Cleveland Cavaliers' recent surge.
Looking to extend their season-best win streak to seven in the finale of a three-game trip, the Cavaliers will try to shut down a Brooklyn Nets team reeling from one of its worst offensive performances of the season.
Cleveland (11-7) allowed 102.7 points per game and a 47.7 field-goal percentage during a 5-7 start, which both ranked among the NBA's worst teams. However, the Cavs have held opponents to an average of 90.7 points and 42.3 percent shooting during a win streak that has lifted them percentage points ahead of Chicago atop the Central Division.
They limited Eastern Conference-leading Toronto to 40.7 percent shooting in a 105-91 win Friday after opening the trip with a 90-87 victory at New York the night before. The point total was a season low for the Raptors, who are among the league leaders at 108.8 per game and won at Cleveland 110-93 two weeks prior.
"Sometimes when you deal with a little bit of adversity like the tough game that we had last night, very, very tough travel and immediate turnaround less than 24 hours for a back-to-back against the number one team in the East, it raises your level of motivation and awareness and I thought that's just what happened," coach David Blatt told the team's official website.
After Kyrie Irving led the way with 37 points against the Knicks, LeBron James had 24 versus Toronto and a season-high 13 assists. James' 24.6 scoring average is his lowest since his rookie season (20.9), but his 7.9 assists are the second-most of his career.
"I feel really good with where I am but I feel even greater as far as where our team is right now," James said.
James has averaged 28.7 points while shooting 56.9 percent in three visits to Brooklyn, while Irving has shot 33.3 percent in his last four meetings with the Nets.
Brooklyn shot 37.5 percent overall, was 3 of 18 from 3-point range and committed 19 turnovers in Friday's 98-75 home loss to Atlanta. The Nets were outscored 52-31 in the first half of their biggest defeat of the season and finished with their lowest point total since a 76-72 loss to Memphis on Feb. 24, 2013.
"Credit the Hawks - they shot lights-out from the guard spots to the bigs," said guard Joe Johnson, who had 12 points. "They were on point tonight. Take nothing away from them. We just had no answer."
Mirza Teletovic, who started and scored 26 points on 9-of-13 shooting in an overtime win over San Antonio two days earlier, was shut out for the second time this season Friday, going 0 for 4 in 19 minutes off the bench.
Atlanta allowed its previous two opponents to shoot a combined 52.0 percent, though Brooklyn was playing for the third time in four nights.
"Sometimes you come up flat, and we came out flat tonight," coach Lionel Hollins said. "I can't explain that to all the players, and I'm sure they can't explain it. We just have to let it go, get some rest and be ready to go."
The Nets fell to 1-7 against teams .500 or better, while Cleveland is 5-4. Brooklyn is averaging 93.6 points on 41.4 percent shooting in those games compared to 100.2 points and a 47.4 percentage against teams with losing records.
The Nets have lost four of five at home while averaging 84.6 points in regulation, though they've won five straight at home in the series. They went 10-5 against the Cavaliers during James' four seasons with Miami.
Brooklyn will be without starting center Brook Lopez for at least a week due to a strained lower back. Lopez ranks second on the team in scoring (16.1) and rebounding(6.2).
---