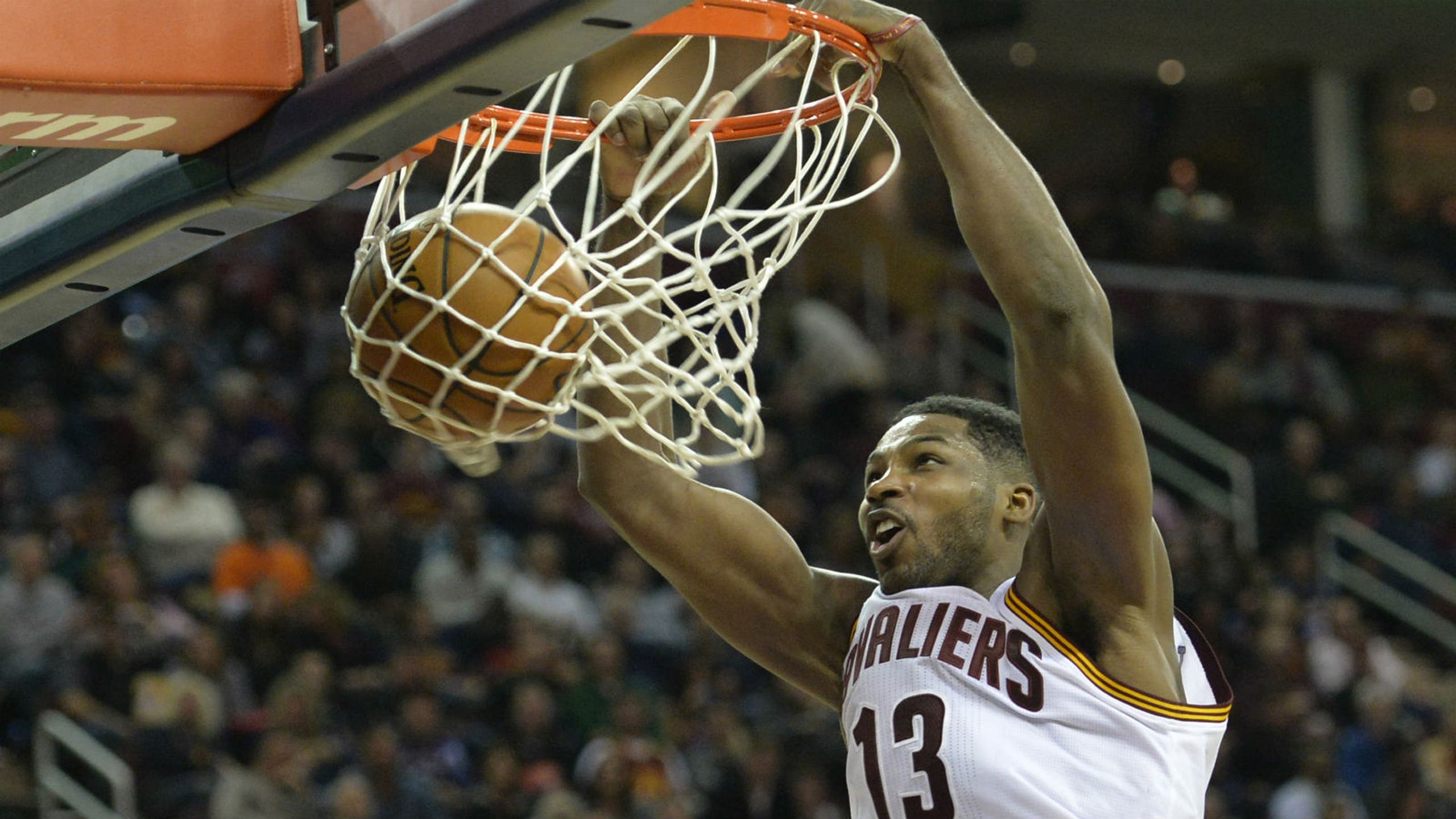 Cavaliers-Nuggets pregame dribbles
BY foxsports • November 17, 2014
Tipoff: Quicken Loans Arena, Cleveland, 7 p.m.
Records: Cavaliers 5-3; Nuggets 2-7.
TV: FOX Sports Ohio (Cavaliers Live pregame at 6:30). Radio: WTAM 1100-AM, WMMS 100.7-FM; Cavaliers Radio Network.
Projected Starters
Nuggets: C Timofey Mozgov; PF Kenneth Faried; SF Wilson Chandler; SG Arron Afflalo; PG Ty Lawson.
Cavaliers: C Anderson Varejao; PF Kevin Love; SF LeBron James; SF Shawn Marion; PG Kyrie Irving.
Injury Report
Nuggets: G Randy Foye (knee) questionable; PF/C JJ Hickson (knee) out; F Danilo Gallinari (knee) probable; G Ty Lawson (back) probable; G Nate Robinson.
Cavaliers: SF LeBron James (head cold) probable; PG Matthew Dellavedova (knee) out;
Dribbles
1. This is a good test for the Cavs in the following regard: They're supposed to win and win easily. And that is something younger returnees (Kyrie, Dion Waiters, Tristan Thompson) struggled with in previous seasons. Will things be different with veterans such as James, Marion and others? They really should be.
2. One-time Cavs assistant coach Melvin Hunt is in his second season as an assistant with Brian Shaw and the Nuggets. Hunt was an assistant under Mike Brown in Cleveland during LeBron's first stint.
3. Former Cavs forward Alonzo Gee is also with the Nuggets. He was traded four times in the offseason, waived by the Kings, then picked up by the Nuggets. I'll be talking to him about all this and more before the game.
4. The Cavs are unquestionably interested in a deal for Timberwolves forward Corey Brewer, as reported Sunday by ESPN. One team official told FOX Sports Ohio that Brewer would be the perfect fit. He defends wings, doesn't need the ball, and would allow Marion to move back to his role as James' backup at small forward. And yes, keep the often shot-happy Waiters coming off the bench and scoring points -- which is how the Cavs' really like him.
5. Nothing is imminent with Brewer, though. It is believed the Rockets have as much of a chance to land him as the Cavs. Also, the Timberwolves may wait until February to deal him.
6. Former Cavs and current Nuggets big man J.J. Hickson is sitting out the second day of back-to-back games because of offseason knee surgery. The Nuggets played at New York on Sunday.
7. The Cavs are averaging 119.3 points in their previous four games -- all wins. That's compared to 96.5 in their first four. They won just one of those.
8. The Nuggets are 27th in the NBA in defense, surrendering 108.1 points per game. Read: This could get ugly fast.
---