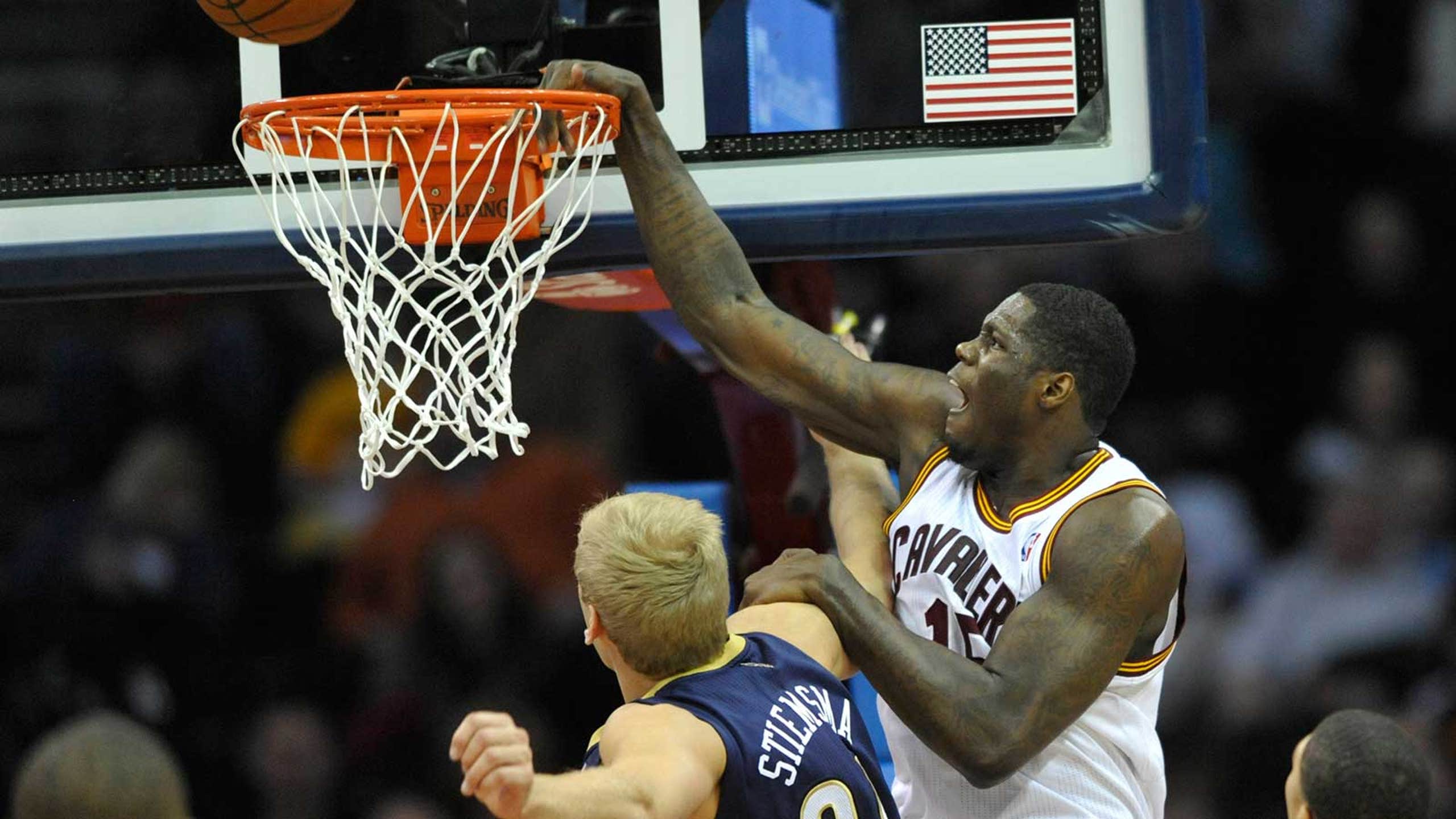 Cavaliers hit the road in search of answers on offense
BY foxsports • January 30, 2014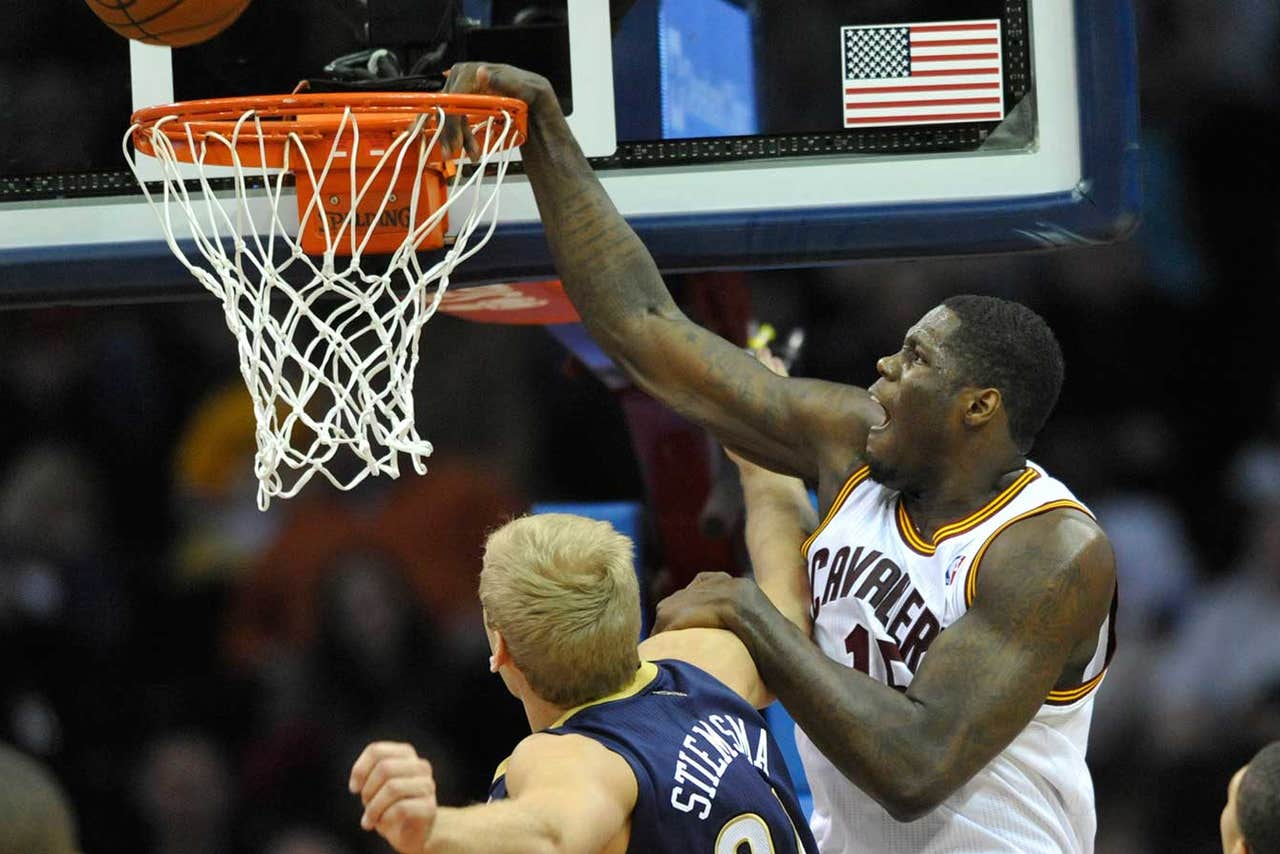 Following a bad beginning to their eight-game homestand, the New York Knicks have recovered thanks greatly to one basic thing - hitting more shots.
And not just by Carmelo Anthony.
The Knicks lost three straight home games before winning the last three behind a rejuvenated attack led by Anthony, and if that hot shooting continues, they might breeze past a Cleveland Cavaliers team having major problems offensively.
"We are doing a great job as a team figuring it out," Anthony said after Tuesday's 114-88 win over Boston.
New York (18-27) had not hit 10 3-pointers in 12 consecutive games before doing so in each of the last four, making 50 in 106 attempts. That's a 47.2 percent clip compared to 33.5 in the previous 10 contests.
The Knicks have shot 52.3 percent from the field during their three-game win streak, scoring at least 110 points each time after not reaching that mark in 19 straight. They had averaged 93.6 points during a five-game skid, including blowouts by the Clippers and Brooklyn to open the homestand before a loss to last-place Philadelphia.
"When you make shots it makes it easier," said Anthony, who had 24 points Tuesday. "Guys are moving the ball and guys are making shots. Everyone feels like they are having fun again."
Anthony played 28 minutes and had 15 field-goal attempts - personal lows this month - after combining for 66 shots and 97 points in the previous two games.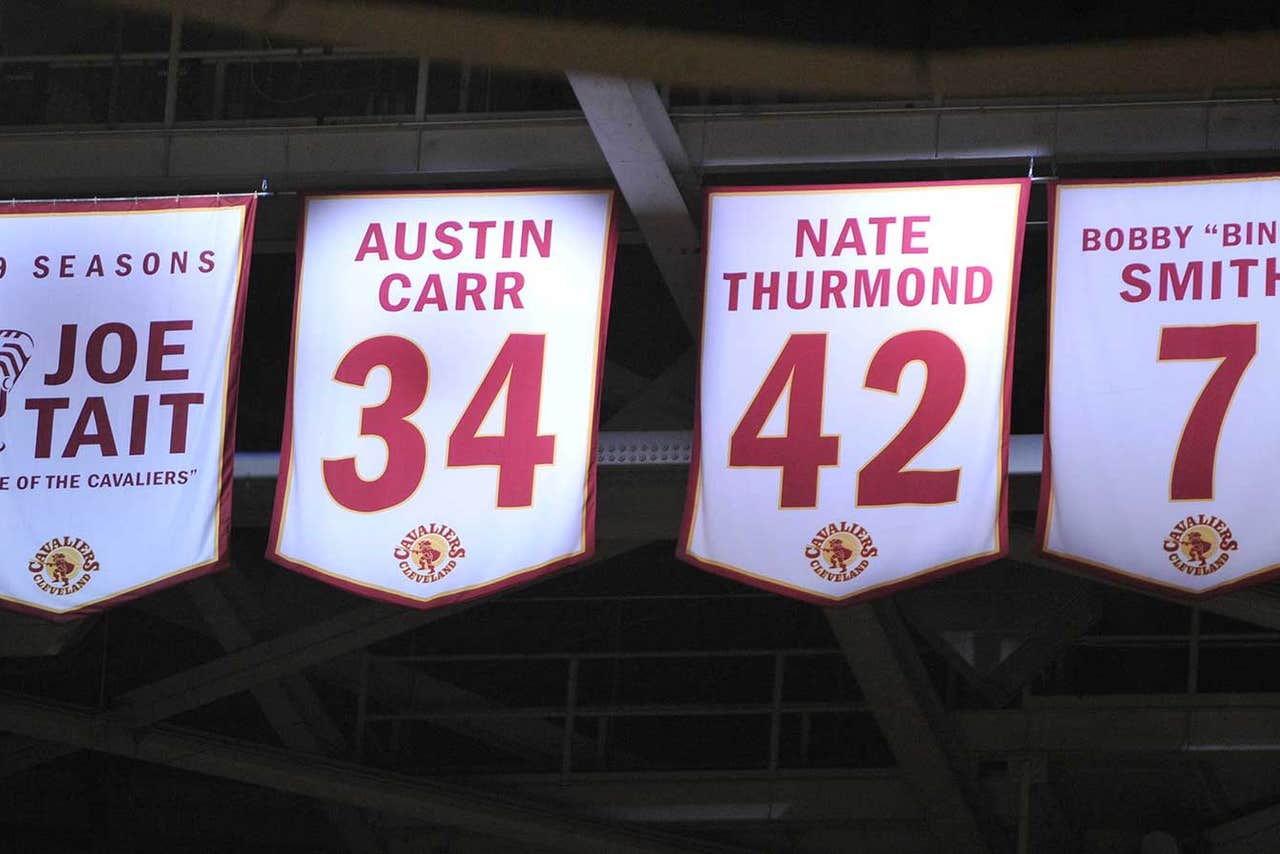 WHAT HAPPENED TO AUSTIN CARR'S BANNER?
The Cavaliers are still looking for Mr. Cavalier's missing jersey banner. READ MORE
J.R. Smith is 8 for 13 from 3-point range during the win streak after going 9 for 25 during the five-game skid. Fellow reserve Tim Hardaway Jr. has scored in double figures in three straight, shooting 53.3 percent with eight 3-pointers.
"Our pace has really picked up. We are back to playing small ball again," coach Mike Woodson said. "Guys are shooting 3s and feeling good about them. It is good to see.
"... I think guys are more committed now. There is a sense of urgency."
Counterpart Mike Brown is looking for his Cavaliers to show the same. They're coming off a 1-4 homestand which ended with fans booing them in a 100-89 loss to New Orleans on Tuesday.
Cleveland (16-29) shot 40.2 percent and averaged 91.2 points in those five games after a 4-2 stretch during which it scored more than 110 four times.
"Our competitive spirit is non-existent," Brown said. "Maybe I need to shake some things up. ... What we're doing out there is unacceptable."
Maybe a three-game trip will help. Most recently, the Cavs had a 3-2 road swing Jan. 10-17. In Cleveland, they've lost eight of 11.
Kyrie Irving had at least 23 points in four games during the homestand, but they were all losses.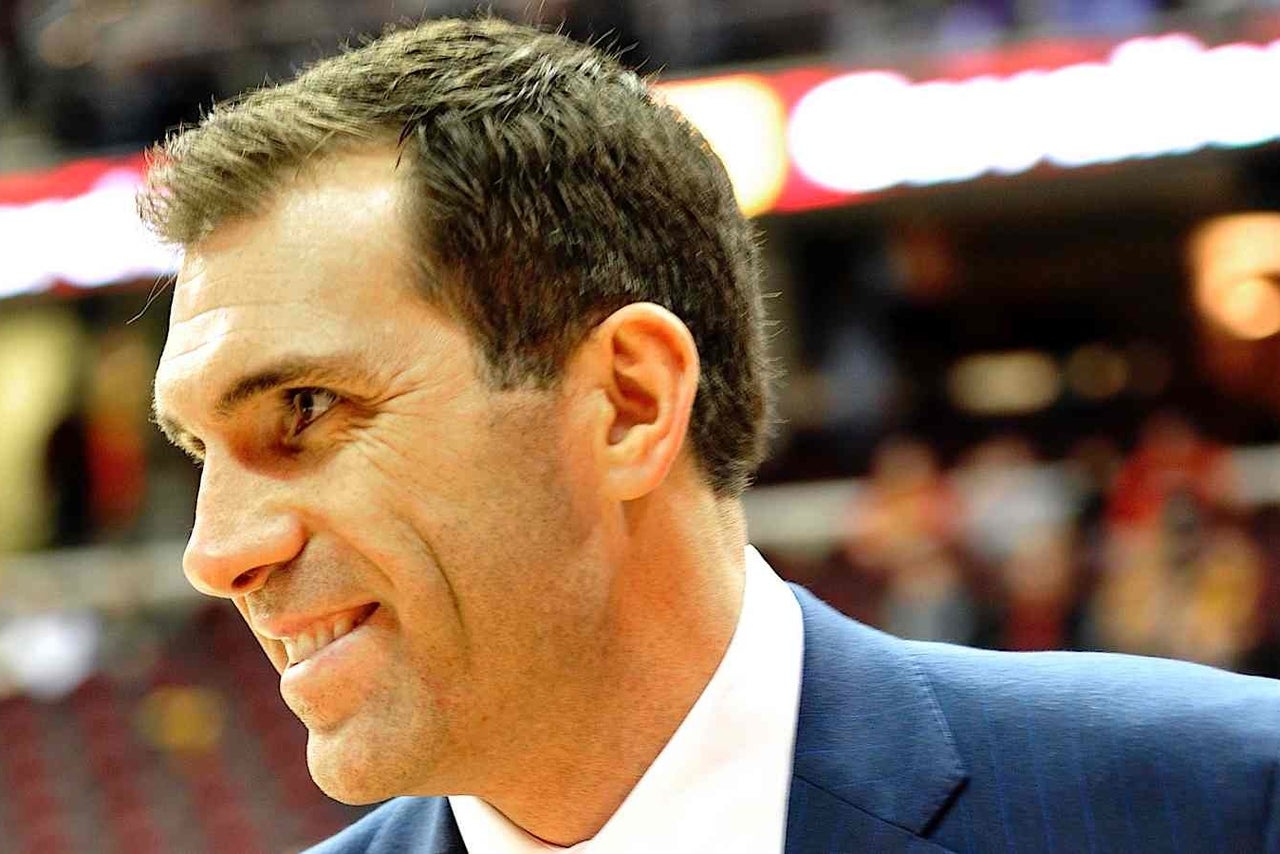 GRANT SPEAKS, BUT SOLUTIONS MUST COME FROM TEAM
Where the Cavs can go from here remains anyone's guess, Sam Amico writes. READ MORE
"As a team, we go through stretches where it's ups and downs, that's just part of the game," Irving said.
His 37 points highlighted a 109-94 home win over the Knicks on Dec. 10. Irving has averaged 32.8 in the last four meetings but hasn't won at Madison Square Garden, and the Cavs have lost four straight there.
Top overall pick Anthony Bennett had his best performance Tuesday with 15 points and eight rebounds in 31-plus minutes. He had played in only two of the previous seven games.
Bennett may again see increased playing time if Anderson Varejao (knee) can't return. Varejao, averaging a team-high 10.3 rebounds, hadn't missed a game after playing just 81 over the previous three seasons.
The Knicks will be missing Amare Stoudemire (ankle) and Andrea Bargnani (elbow), and could be without Iman Shumpert (shoulder).
---