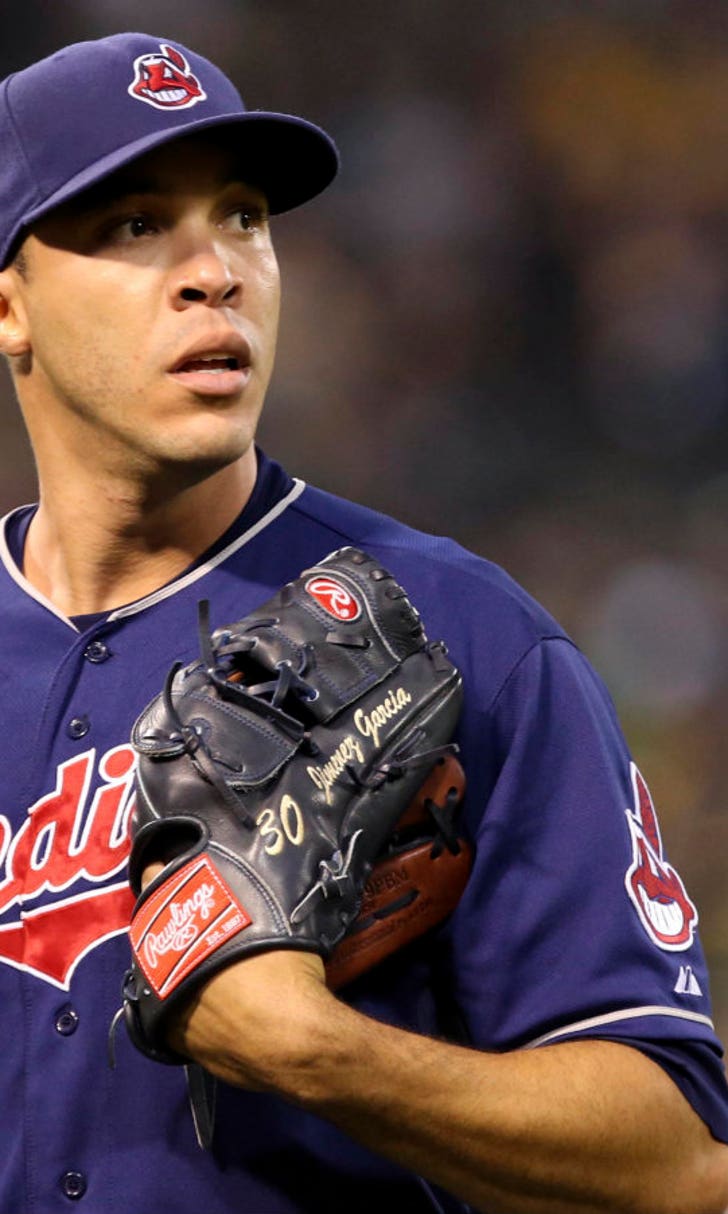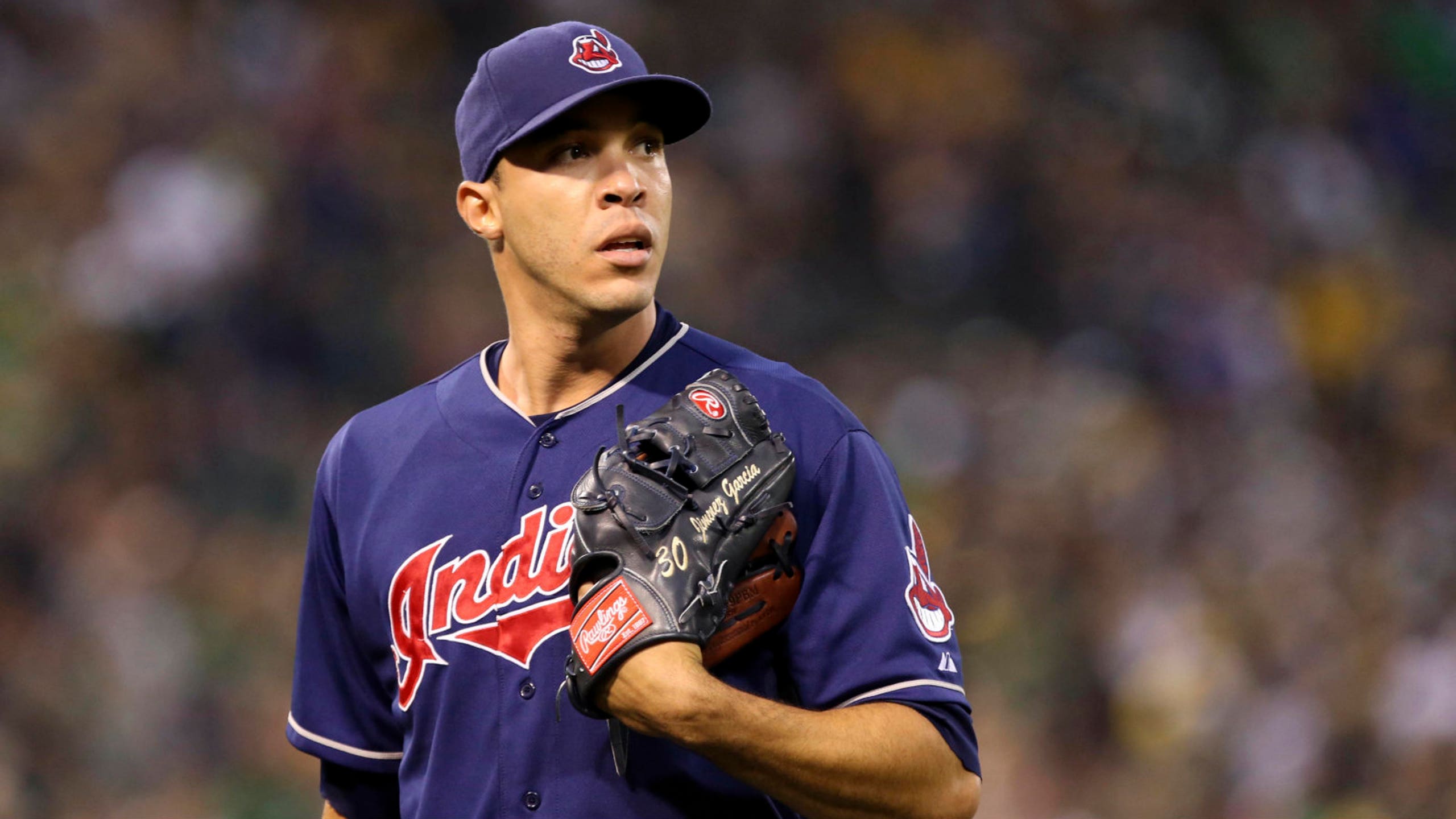 Caught in free-agent abyss, righty Jimenez remains unsigned
BY foxsports • February 4, 2014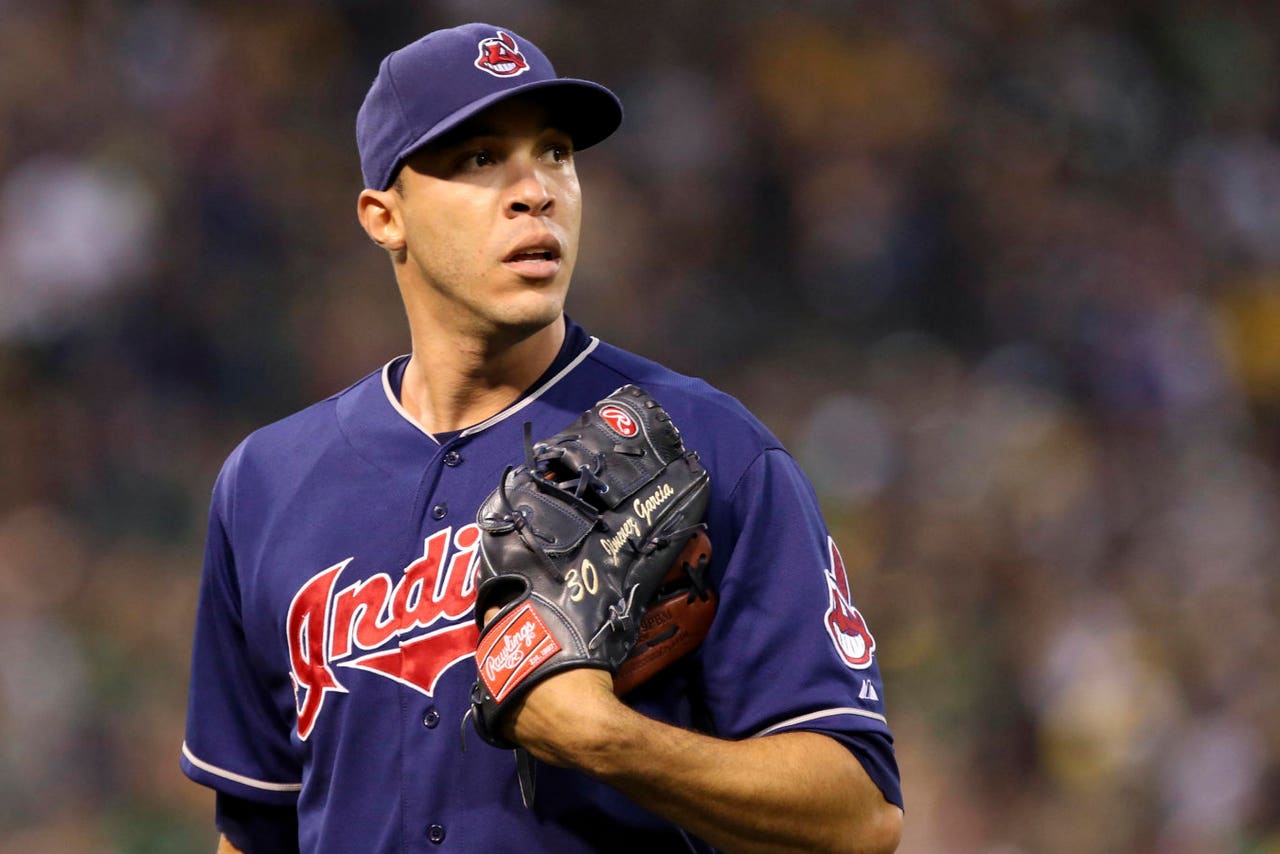 Cleveland pitchers and catchers report to the Indians spring training complex in Goodyear, Ariz., in a week (Tuesday, Feb. 11), but right-handed pitcher Ubaldo Jimenez still has not found a home in free agency this offseason.
The market this offseason has not worked out how Jimenez and his representatives anticipated after he went 13-9 with a 3.30 ERA and posted a career best 9.6 strikeouts per nine innings last season. When the offseason began they were aiming for a five-year deal worth $75 million-$80 million, similar to the one given to Anibal Sanchez by Detroit last offseason.
But now Jimenez is looking at a deal more in the three-year, $35 million-$40 million range.
A big reason for the shrinking of Jimenez's market is the draft compensation that Jimenez has attached to him after the Indians extended him the $14.1 million qualifying offer, which he declined. The other big reason for the lack of interest in Jimenez is concerns about his focus and commitment in a non-contract year.
He created problems in Colorado during the 2011 season and a division in the clubhouse because of his contract situation, so teams may be wondering if a below-market deal could create the same kind of situation. There are also concerns that his herky jerky delivery could lead to arm issues down the road.
That is a lot going against Jimenez at the moment, and shows why, even after a very good 2013 campaign, teams have been hesitant to sign him and why his price tag keeps getting marked down.
Many Indians fans are probably wondering whether Jimenez's price will fall far enough where the club may be willing to sign him to a multi-year deal or even just bring him back on a one-year contract. If his price truly bottoms out, will the Indians be interested?
The Indians were very decisive in the way they handled Jimenez early in the offseason. The fact they offered him the qualifying offer should not be misconstrued as them wanting to bring him back because they knew he was not going to accept it anyway.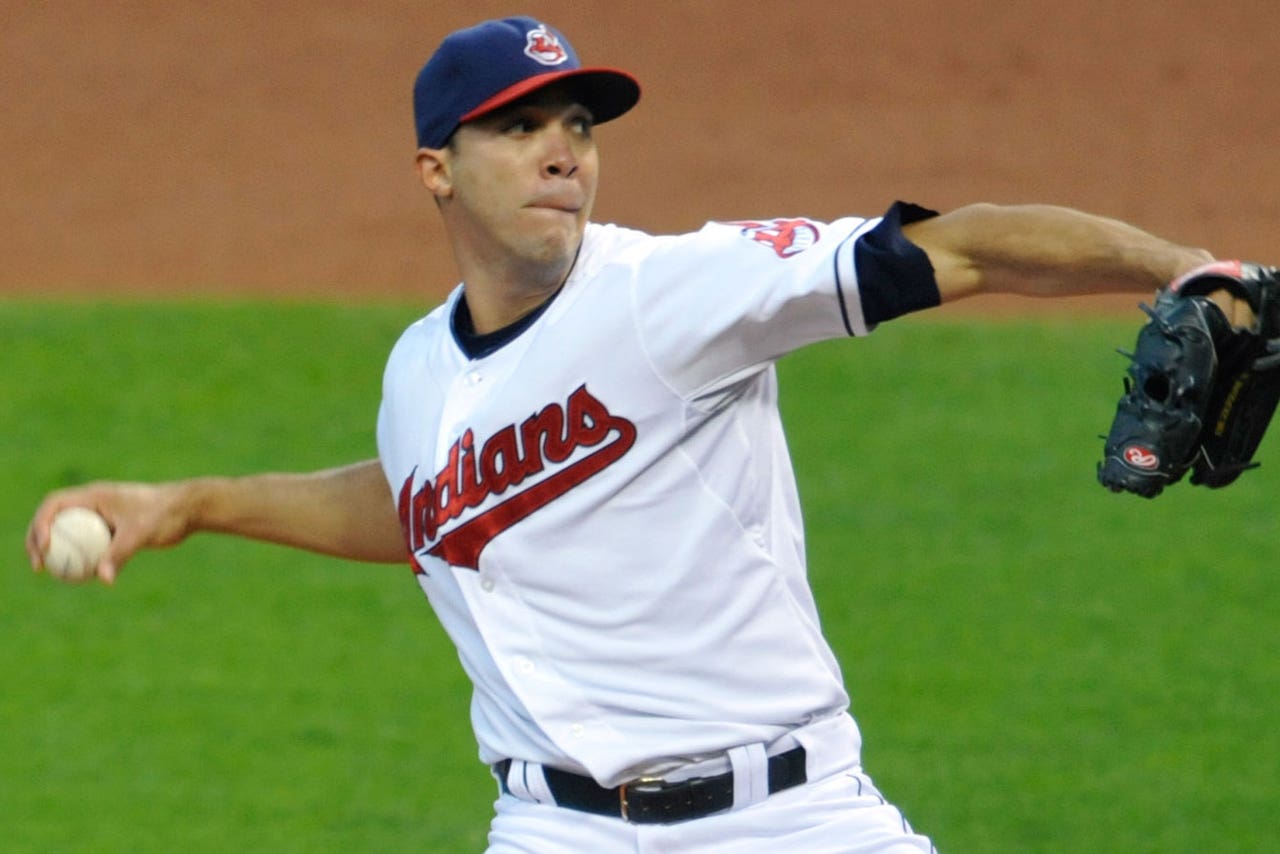 Cleveland Indians starting pitcher Ubaldo Jimenez (30) delivers in the first inning against the Chicago White Sox at Progressive Field.
It was their way of guaranteeing a draft compensation pick if he signs elsewhere. But if his market crashed to the point that he became less of a risk financially then perhaps they could entertain the possibility of re-signing the 30-year-old.
Perhaps the Indians are being coy about things and not letting talks leak out to the public. That is what happened last year at this time when they signed outfielder Michael Bourn, a deal which caught many by surprise.
At the moment, the most likely destination for Jimenez is Toronto, though Baltimore is a possibility. If the Indians were to enter the mix, then they would seemingly be a favorite because they are the only team which would not have to part with draft compensation to sign him. If the Indians do reconsider and look to re-sign Jimenez, a one-year deal does not appear likely.
A one-year deal does not allow any flexibility or creativity to fit him into the budget. The Indians have about $85 million committed to the players currently under contract or set for arbitration, which puts them up against their budget threshold. Even if Jimenez were to accept a one-year $12 million deal, it would push the payroll close to $100 million, something that probably is not possible.
Jimenez probably does not want a one-year deal because if he has another good season it would likely put him in the same situation next offseason — where the Indians would extend a qualifying offer again.
Going year to year on a contract is great for the Indians, but it's not the long-term financial security Jimenez ultimately wants. Plus next offseason there is a strong crop of possible free-agent starting pitchers, including Max Scherzer, John Lester and James Shields and others who could limit Jimenez's market.
This is why any deal with the Indians and Jimenez would almost have to be a multi-year deal. Two years is probably too little for Jimenez to accept and four years is too risky for the Indians. So a three-year deal is where Jimenez and the Indians or any other team will find common ground for a deal.
A three-year contract would give Jimenez the financial comfort he desires, and it would also allow the Indians to be more creative with fitting the pitcher's contract into the budget. This is what Cleveland did last year with the contracts for Bourn and Nick Swisher.
A multi-year deal also allows the Indians and Jimenez to be creative with incentives. If they can come up with a base contract that makes sense, they could add incentives to the deal which Jimenez could reach. This would help limit some of his long-term risk, but also give Jimenez an opportunity to make the money he desires.
It also could be a way to motivate Jimenez to pitch better. There could be a vesting option for a fourth year included based on innings pitched the previous three years of the deal, and money incentives each season based on where he finishes in the Cy Young voting. There are near limitless possibilities with incentives.
The Indians do not appear desperate for an additional starting pitcher, though they could just be playing poker. They have a strong front four of the rotation with Justin Masterson, Danny Salazar, Corey Kluber and Zach McAllister. Plus, they have Carlos Carrasco, Shaun Marcum, Josh Tomlin and Trevor Bauer set to battle for the fifth starter spot this spring.
It does not appear there is room in the budget or on the roster for Jimenez, but if he is brought back on the right deal he would certainly fit right into the front of the rotation. The question is whether the Indians have any real interest to bring him back, and if so, whether his price matches up in value to the Indians.
The answer to that question should be known very soon as the countdown to spring training is quickly running out.
---
---