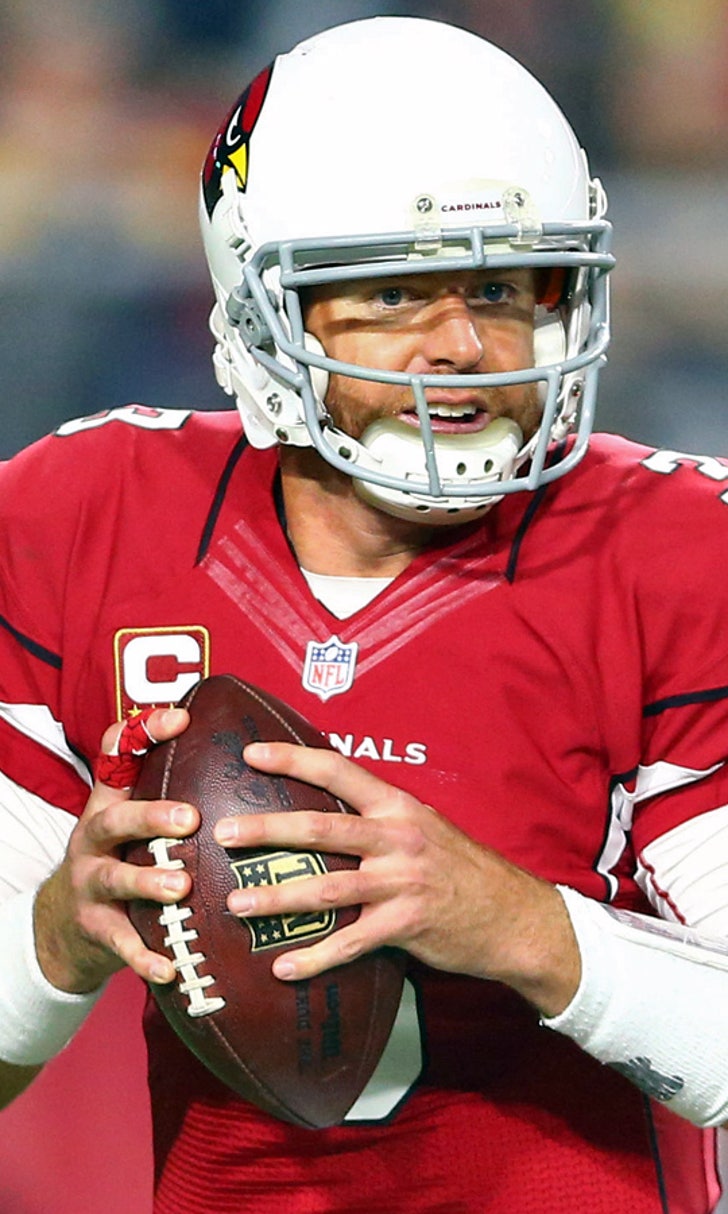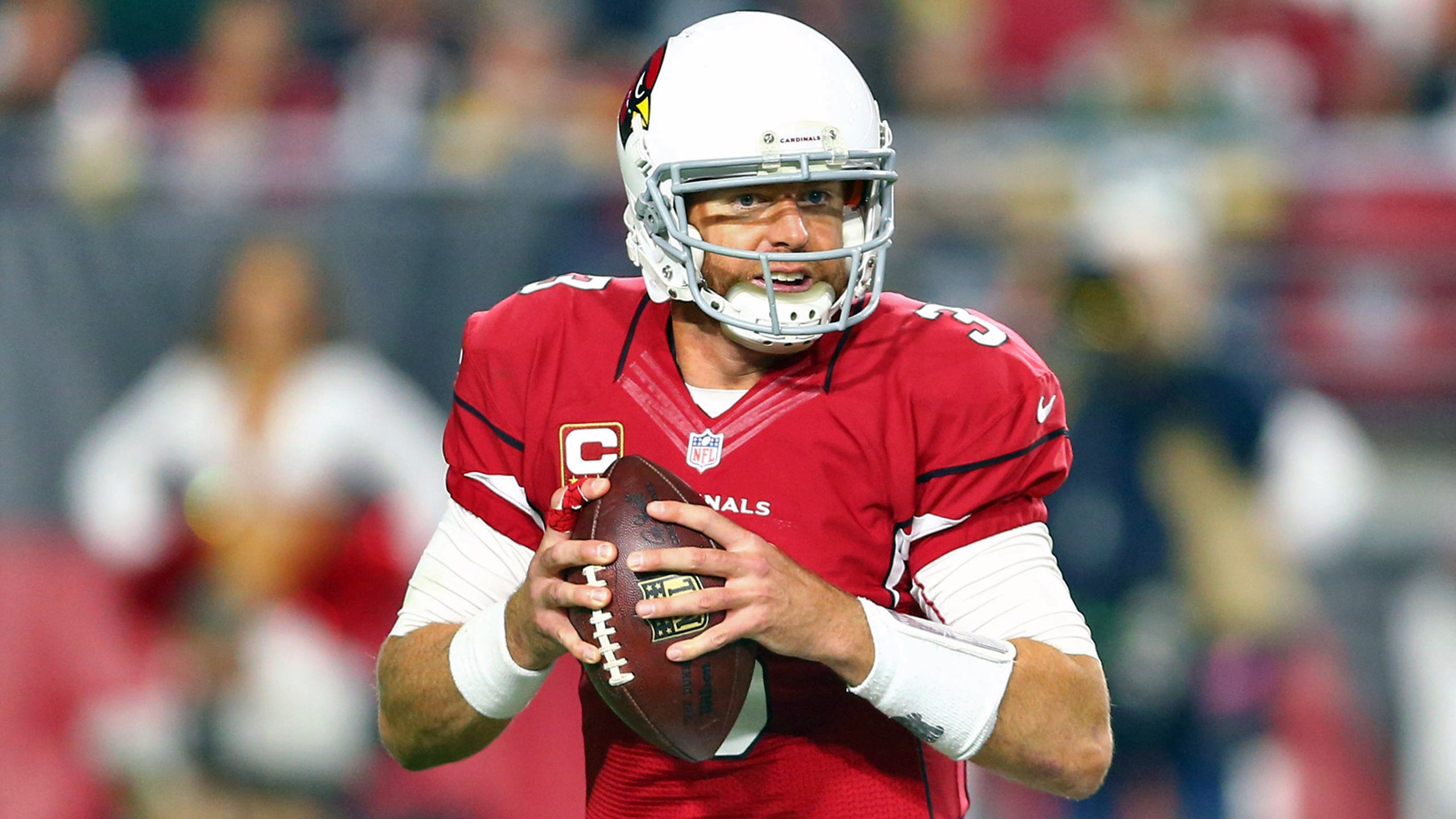 Carson Palmer ricochets go-ahead TD pass vs. Packers
BY Sid Saraf • January 16, 2016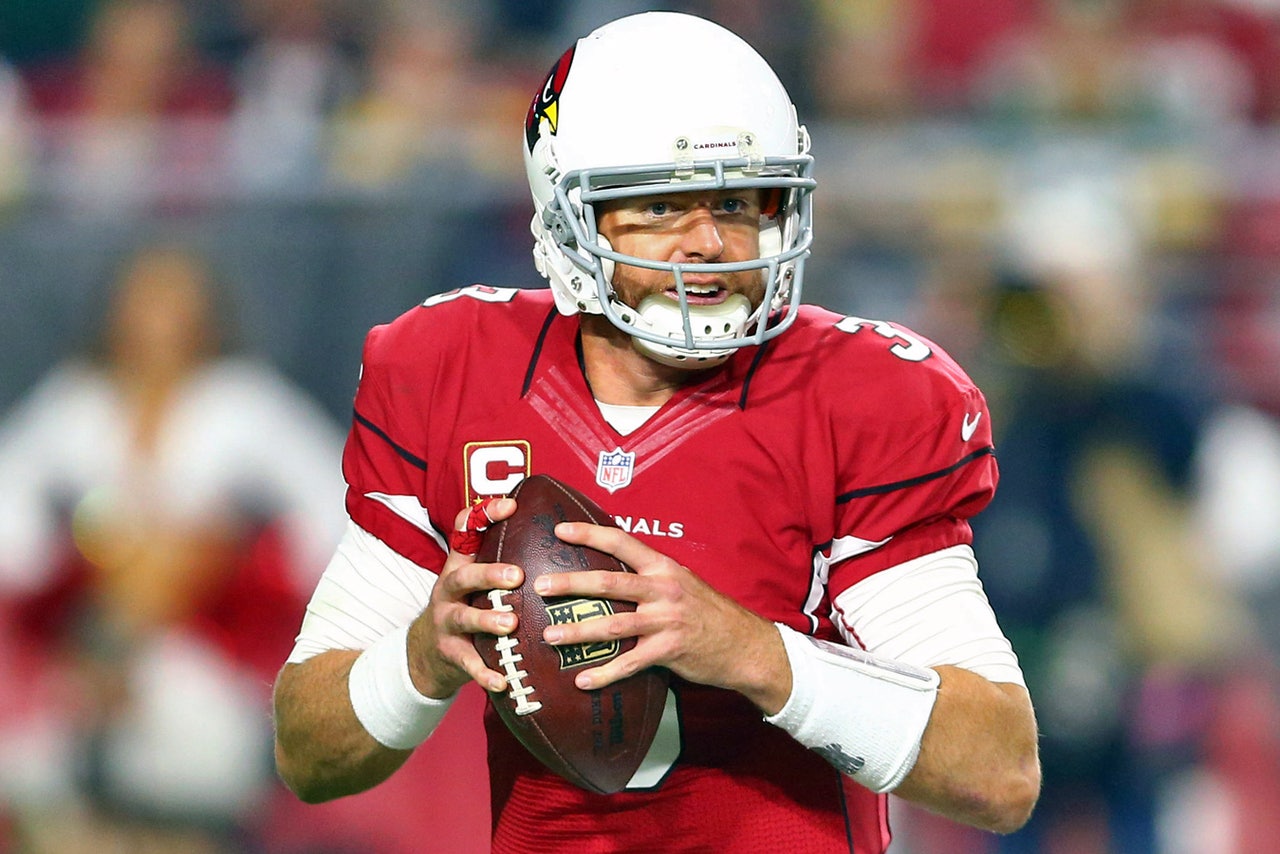 Arizona Cardinals quarterback Carson Palmer was having a strange night.
The veteran, who had been accurate all season, had already thrown two interceptions in Saturday's NFC divisional-round game against the Green Bay Packers -- both with his team deep in enemy territory. And with the Cardinals driving for a go-ahead score in the fourth quarter, Palmer came within centimeters of a third pick.
But then, on first-and-goal, Palmer dropped back and was trying to find Larry Fitzgerald just in front of the end zone, but the ball got tipped. Everyone held their breath until ...
... Michael Floyd caught the deflection near the back of the end zone. Touchdown, Cardinals.
---