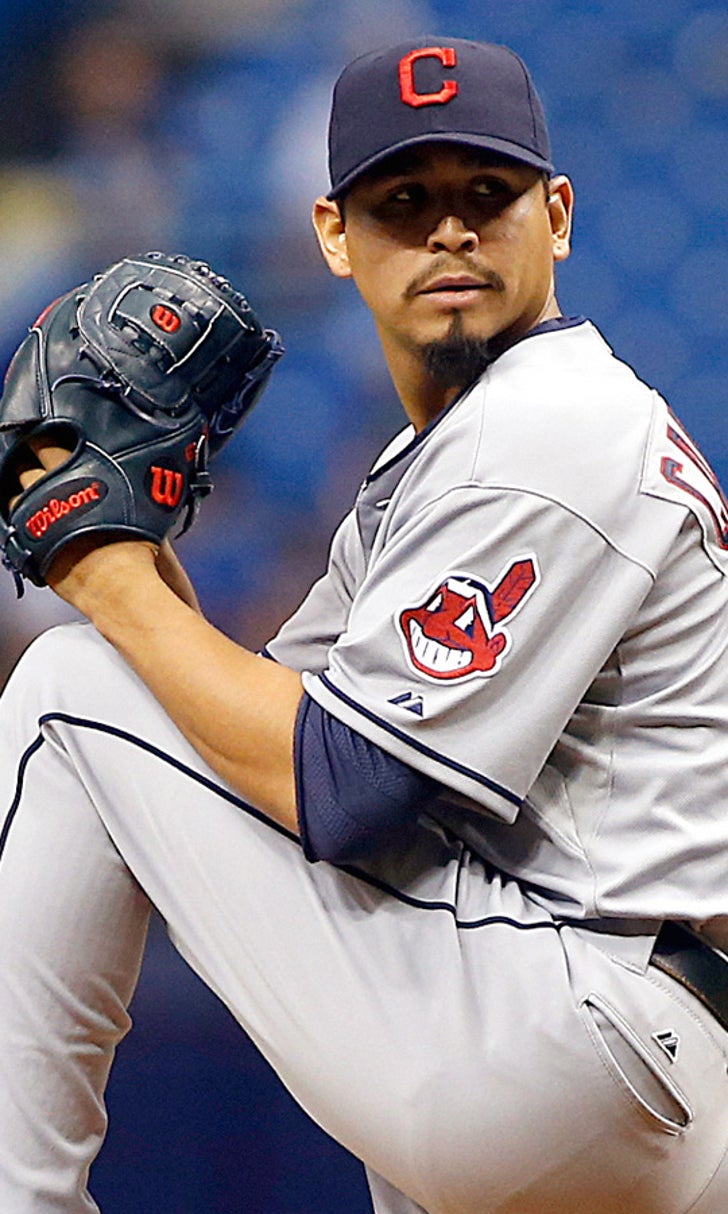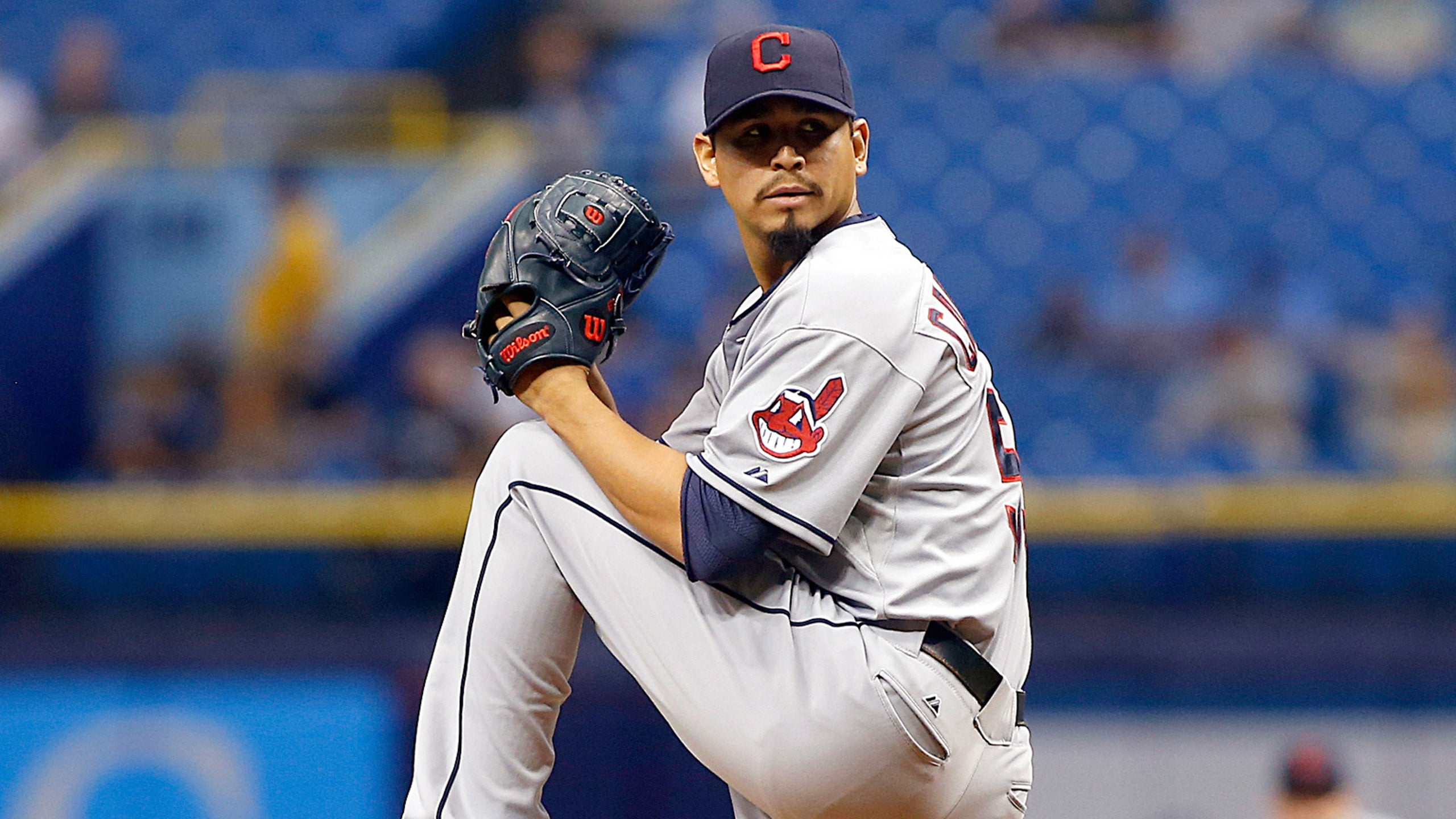 Carrasco dominant on the road and recently vs. Yankees
BY foxsports • August 21, 2015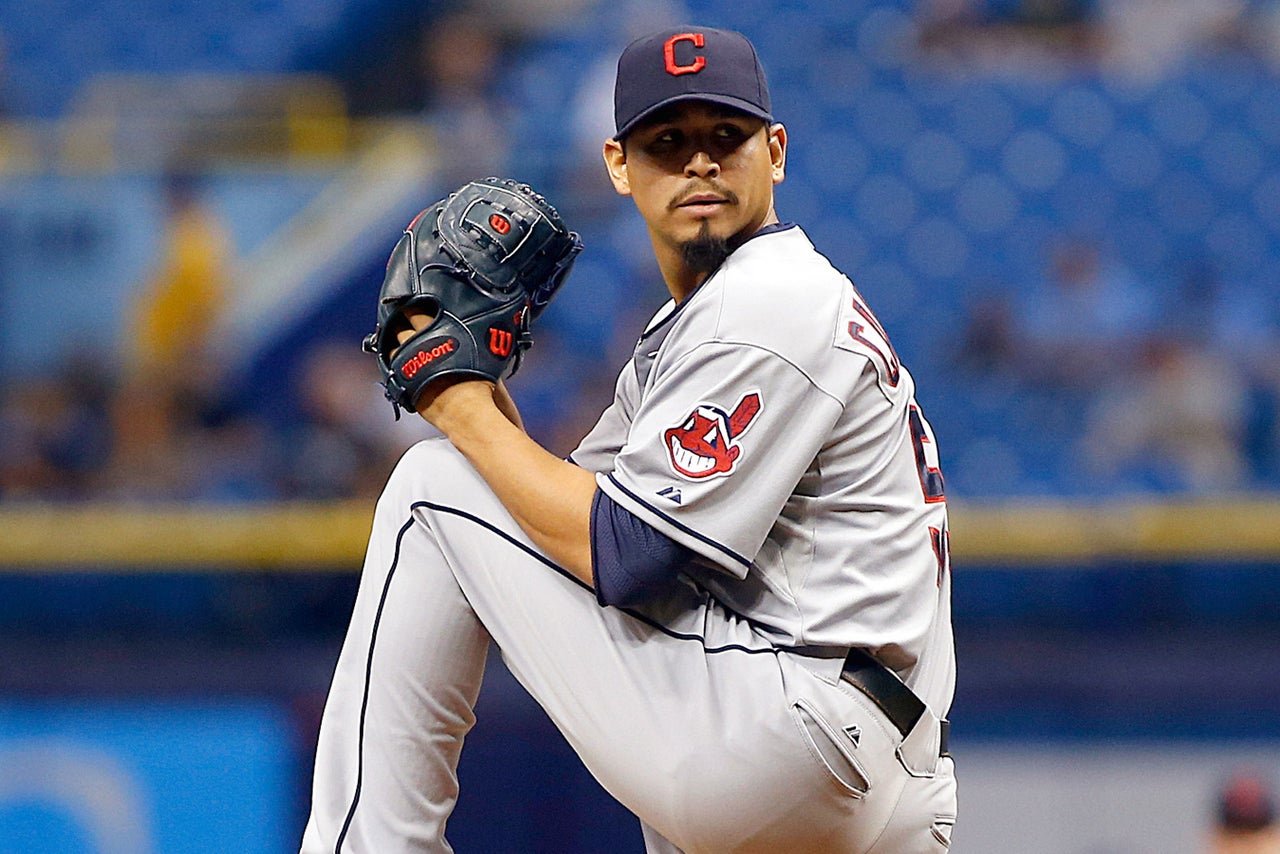 The Cleveland Indians have become an anchor that has slowed the New York Yankees' August push.
The sub-.500 Indians have taken three of four from the Yankees in the last 10 days, and they'll try to keep hindering New York's playoff chances Friday night in the Bronx.
Cleveland's 3-2 victory Thursday snapped the Yankees' three-game winning streak and trimmed their AL East lead to 1 1/2 games over idle Toronto.
New York (67-53) had regrouped from five consecutive losses with victories in six of seven, including the finale of last week's series at Progressive Field, before dropping their fifth matchup in six with the Indians dating to last year.
Cleveland (56-64) has recorded 47 hits in four games against the Yankees this month. Masahiro Tanaka (9-5, 3.56 ERA) gets his shot to hold down the Indians' lineup - something he couldn't do in his only meeting with Cleveland last July 8, when he allowed five runs and 10 hits in 6 2-3 innings of a 5-3 road loss.
Tanaka, though, has gone 4-2 with a 3.46 ERA in six outings since the All-Star break and threw a five-hitter in a crucial 4-1 road victory over the Blue Jays on Saturday. He walked three and struck out eight.
"Up to this point, I think today was one of the most important games that I've pitched in," Tanaka told MLB's official website through an interpreter.
Cleveland will also send out a hot pitcher in Carlos Carrasco (11-9, 3.63), who's been dominant on the road and has had some recent success against the Yankees.
Carrasco is 7-3 with a 2.49 ERA away from home and has gone 4-1 with a 1.55 ERA in his last seven such outings. His .184 road batting average against is tops in the major leagues.
It may be hard to remember Carrasco's last outing against the Yankees on Aug. 11, when he threw eight innings and gave up two runs, four hits and no walks with eight strikeouts. He was long gone when Michael Brantley delivered a walk-off single in the 16th inning of Cleveland's 5-4 victory.
Carrasco, who's pitched at least seven innings and has two complete games in his last four starts - posting a 1.36 ERA in that span - is 2-0 with a 1.06 ERA in his past four games against New York, the last two being starts.
New York's Stephen Drew has three hits in nine at-bats against Carrasco, including a pair of home runs.
Brantley has two doubles and a home run in four at-bats against Tanaka. He's hit .471 in four games as a designated hitter while battling through a nagging left shoulder injury.
Jason Kipnis, making his second start following a stint on the disabled list due to a right shoulder issue, ended an 0-for-17 slump with three hits Thursday. The All-Star second baseman has batted .469 in his last seven games against the Yankees.
"He's a good hitter," manager Terry Francona told MLB's official website. "The hope is a guy comes back and doesn't start off in one of those funks, but he was (good). When he's hitting the ball the other way, that's a great sign for Kip."
New York manager Joe Girardi said Thursday that Mark Teixeira was moving around well after suffering a bone bruise in his right leg, though it is unclear when he will return to the lineup. Girardi said the slugger "was moving around better today."
---
---