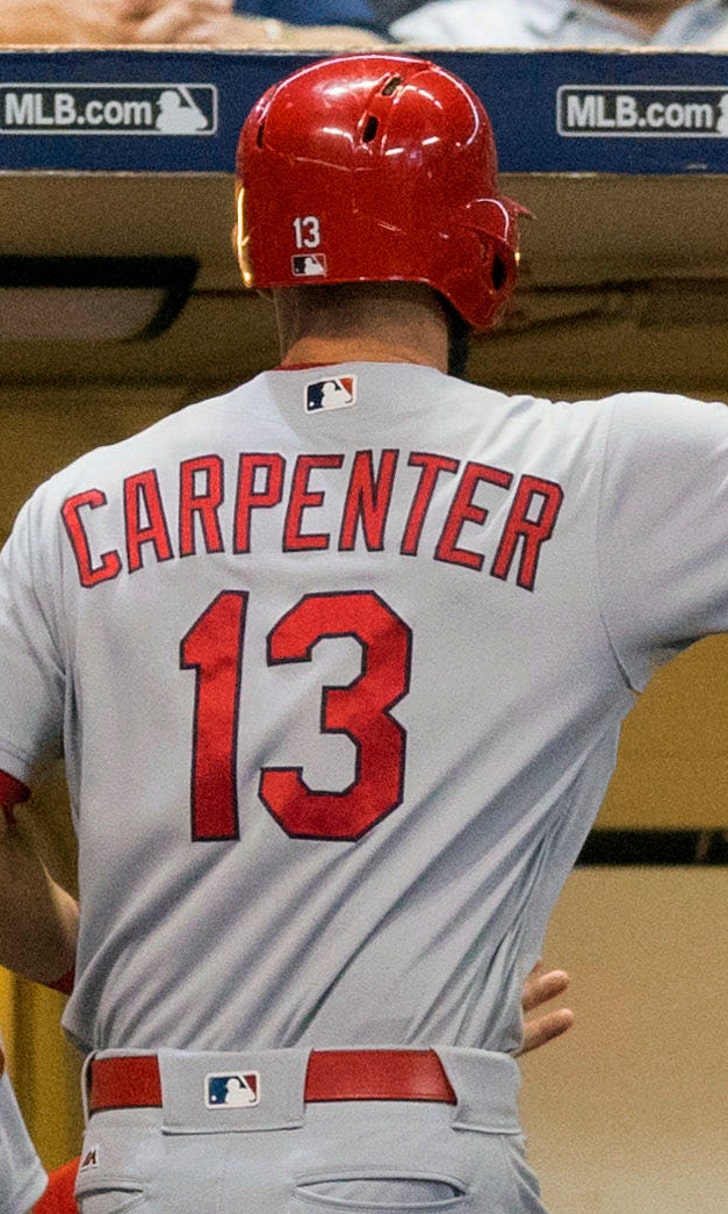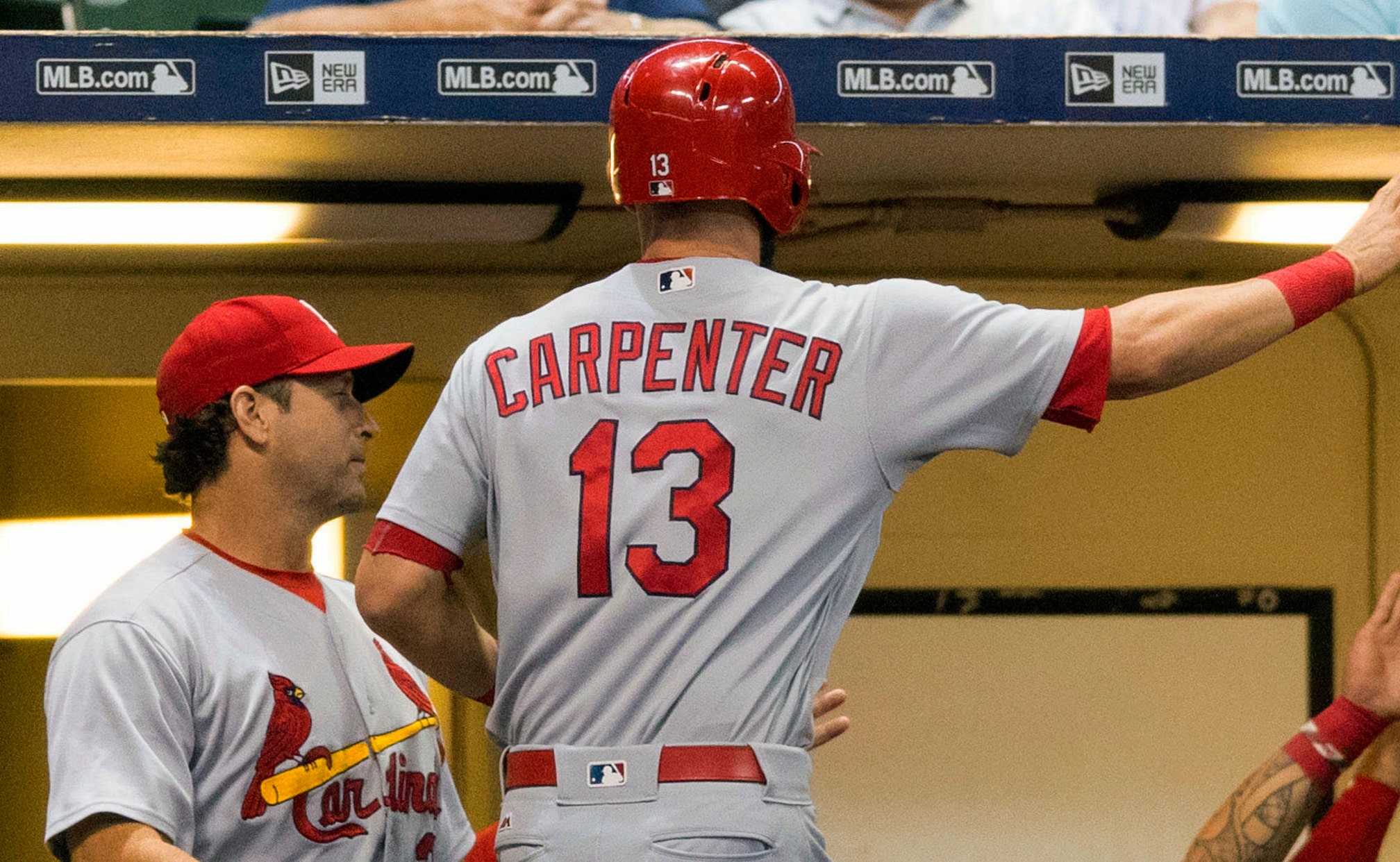 Carpenter, Cardinals go for two-game sweep of Brewers
August 30, 2017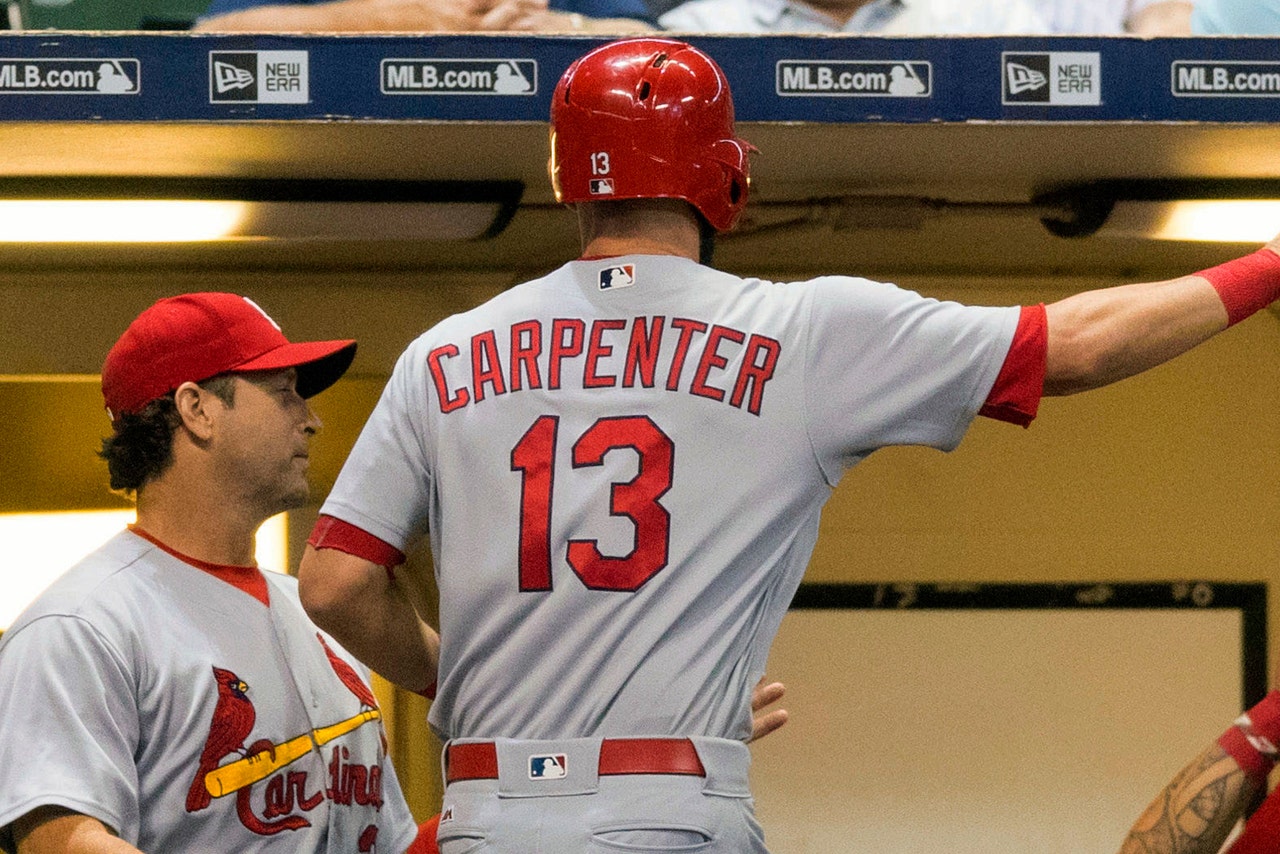 MILWAUKEE -- Matt Carpenter hit the most expensive home run of his career Tuesday night, but it was worth every penny.

In fact, he hopes to do it again Wednesday afternoon when his St. Louis Cardinals face the Milwaukee Brewers at Miller Park.

Carpenter, who grew up around Houston, watched in disbelief as Hurricane Harvey pummeled Southeast Texas. Looking for a way to do his part, the infielder went on Twitter and pledged to donate $10,000 to relief efforts for every home run he hit the rest of the season. Teammate Adam Wainwright and the Cardinals organization pledged to do the same for each of his homers.

When he took Milwaukee's Carlos Torres deep in the fifth inning, he was actually a little relieved.

"You feel pretty good when you're sitting at home on an off day tweeting out home run pledges," Carpenter said. "When I got in that box the first at-bat, the magnitude of it hit me: 'Man, I hope I can actually hit one because this would be embarrassing if I go 32 games without one because it's very possible and this game's hard.'

"It felt really, really good to be able to get one out of the way, do it in the first game. Now I'm just not going to think about it, I'm going to go out and play and continue to help us win, but I'm definitely glad to get one out of the way, for sure."

Of course, his home runs also would help the Cardinals, who are still trying to climb back into the playoff race as they kick off a lengthy road trip. It started on a high note, with a 10-2 victory in the series opener, but St. Louis (66-65) still sits five games back of the front-running Chicago Cubs in the National League Central.

Getting a sweep of Milwaukee, even in a two-game series, would be a good start.

"It would be really nice to win both of them and just set the tone for this road trip," Carpenter said. "You think about this road trip, and we'd like, at worst case, go 7-3."

Carlos Martinez (10-9, 3.48 ERA) gets the ball Wednesday for St Louis, looking to build on his 1.99 career ERA against Milwaukee (22 appearances, 11 starts). He is 1-2 with a 4.15 ERA in three starts against the Brewers this season but 0-2 with a 7.20 mark in two starts at Miller Park.

Martinez pitched well in his most recent outing, allowing two runs (one earned) over seven innings in a no-decision against the San Diego Padres on Thursday.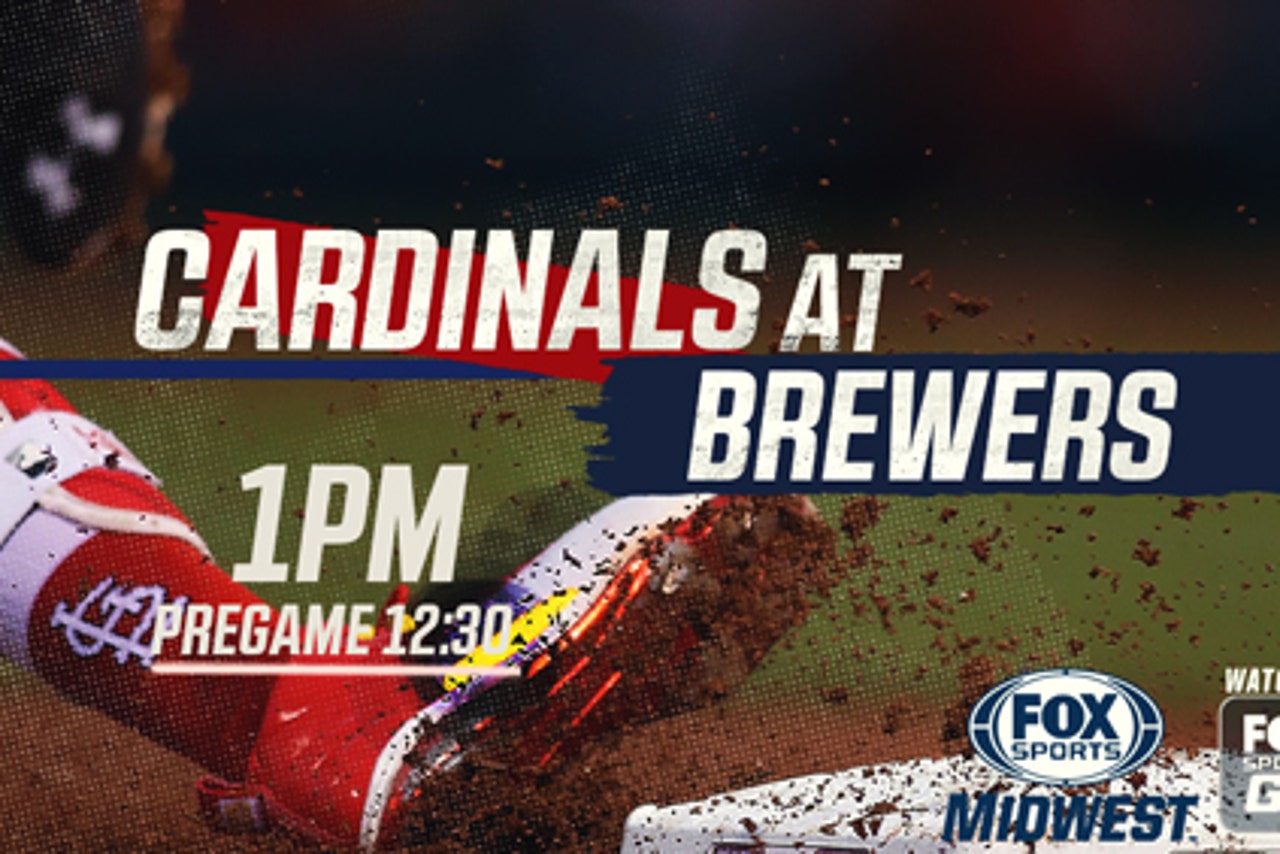 The Brewers will try to bounce back behind right-hander Chase Anderson, who takes the mound for the third time since a seven-week stint on the disabled list with a strained oblique. He threw 73 and 96 pitches in his first two starts and should have no restrictions Wednesday.

Anderson (7-3, 2.87 ERA) went six innings his last time out, holding the Los Angeles Dodgers to two runs on six hits over five innings in a 3-1 loss Friday.

"They hit it where we weren't," Anderson said. "It was just one of those nights where they're hitting the ball where you're not and soft contact. What do you do?"

Anderson has yet to beat the Cardinals in seven career starts, including two this season, but has a 2.70 ERA against them.
---
---