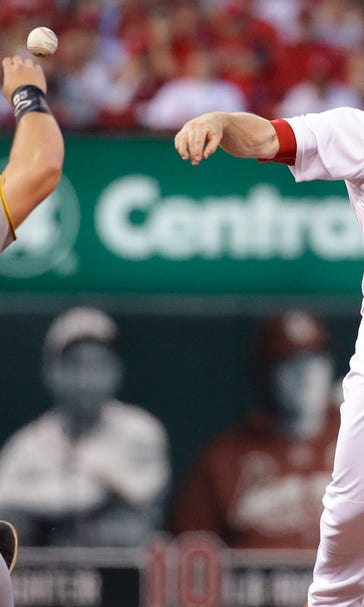 Cards still searching for first win of season against Pirates
May 7, 2016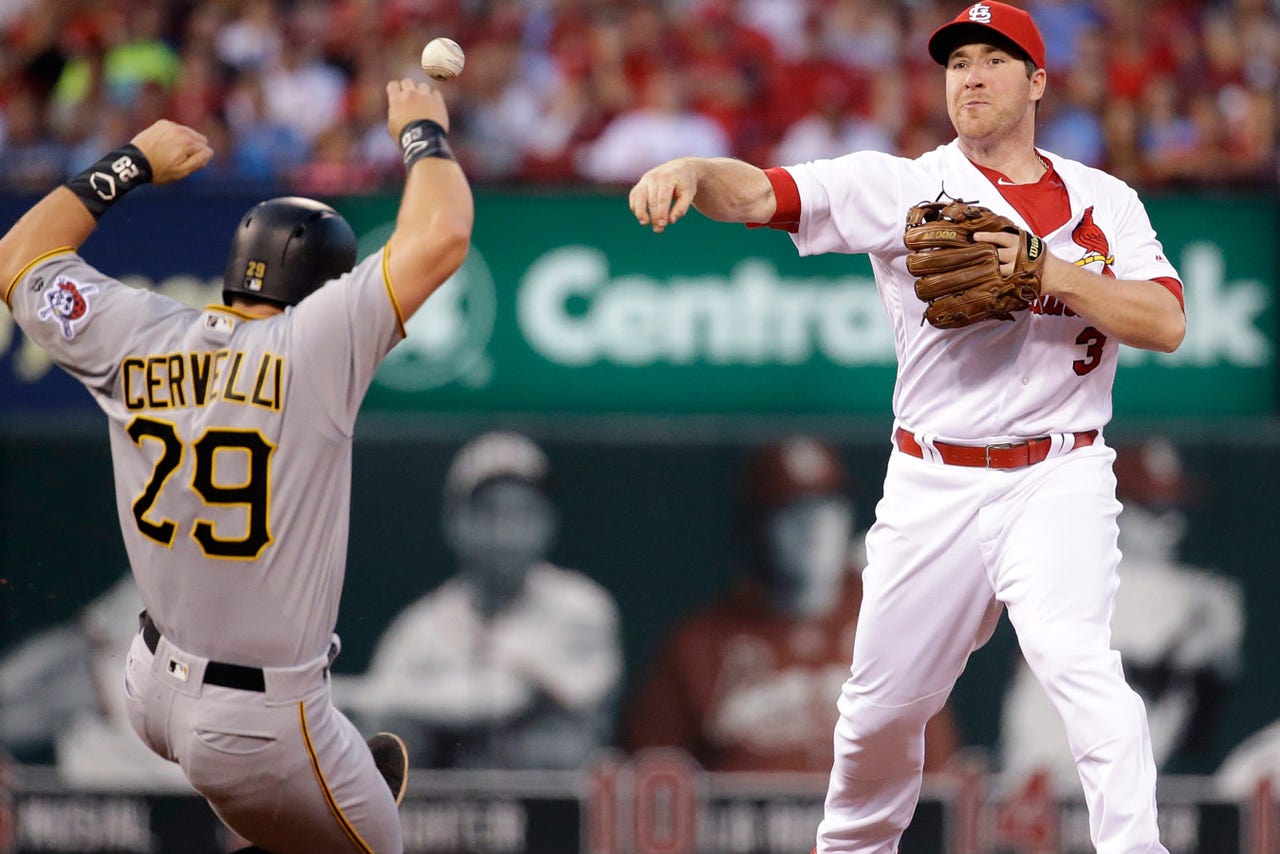 For a pitcher whose numbers through six starts resemble a struggling fifth starter, Adam Wainwright doesn't sound overly concerned.
Some would say he even sounds surprisingly confident.
He might not have reason to be Saturday against the visiting Pittsburgh Pirates, who will try to make it five wins in as many tries in the early going against Wainwright's St. Louis Cardinals.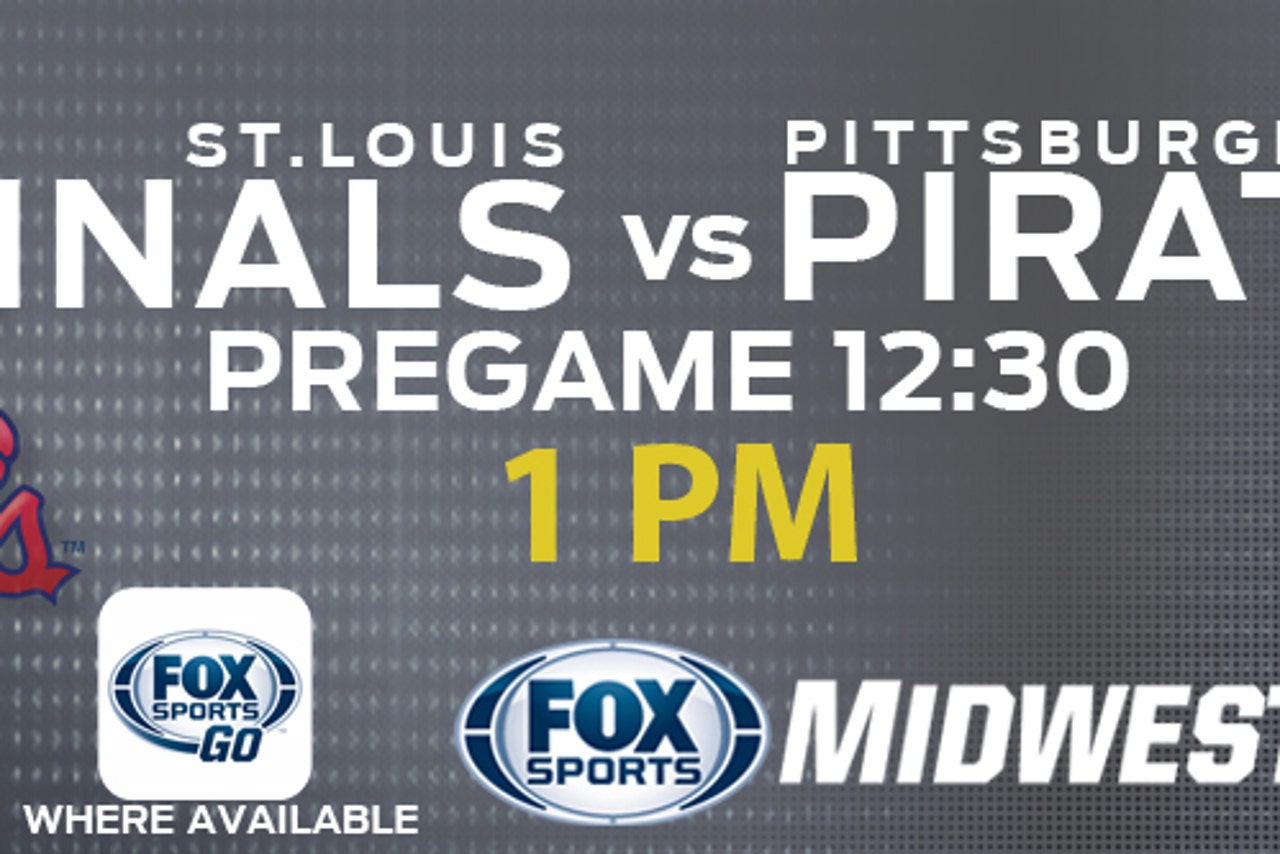 Wainwright (2-3, 6.68 ERA) eased back from a torn left Achilles late last season and into the playoffs by pitching out of the bullpen, and his return to the rotation hasn't gone well. He's given up at least three runs in each of his six starts, hasn't thrown a pitch past the sixth inning and has struck out just 18 in 33 2/3 innings.
So why, then, is the three-time All-Star feeling good about himself after another seemingly pedestrian outing - three runs allowed over six in Monday's 10-3 win over Philadelphia?
"Everything was good," Wainwright said. "I've got to get my hook going better. I've got to get the curveball to not be so loopy. I expect it to be right and it will be eventually. I was very confident coming into the game. From the first pitch I threw in Arizona (on April 27), I knew I was on the right track."
The curve hasn't been fooling nearly as many hitters as it usually does. Opponents are hitting .204 against his hook, which doesn't sound bad until seeing that no one has hit better than a .177 clip against that pitch since 2008.
"I'm very close," Wainwright said. "I really am."
He's already in a good place at the plate, with a homer, triple and double along with six RBIs in his past two games.
That's more than the Cardinals (15-15) can say so far against Pirates pitching, which has limited them to nine runs, a .179 average and recorded 49 strikeouts in 38 innings.
Watch the Cardinals Live pregame and postgame shows before and after every St. Louis Cardinals game on FOX Sports Midwest.

Francisco Liriano struck out 10 for the second time in as many starts against St. Louis in Friday's 4-2 victory, but Jung Ho Kang was the story with a pair of homers in his first game since tearing his MCL on Sept. 17.
"I don't need to give him a thumbs up or a thumbs down or thumbs sideways like we do with the replay right now," manager Clint Hurdle said of Kang. "We're going to plug him in the lineup and let him go. He was definitely on time the last two at-bats."
The Pirates (16-13) will hope Jeff Locke (1-2, 4.73) can keep their early dominance of St. Louis going after bouncing back from two brutal starts with a pair of good ones. The left-hander has struck out 14 in 13 innings over his last two outings after holding Cincinnati to three runs and four hits in seven innings in Sunday's 6-5, 10-inning loss.
"He pitched a great game," catcher Chris Stewart told MLB's official website. "It's unfortunate we couldn't get the win for him."
Locke pitched seven scoreless in his first start at Busch Stadium in 2013 but is 0-3 with a 6.92 ERA in his last three.
Saturday would be Wainwright's first up-close look at Kang as the two never crossed paths due to their injuries last season. Wainwright allowed three runs in six innings to the Pirates in a 4-1 loss on opening day after going 5-2 with a 2.08 ERA in his previous nine starts in the series, including the playoffs.
---
---