Cards ready to break out the brooms against the D-backs
Published
May. 27, 2015 1:58 a.m. ET

The St. Louis Cardinals have been baseball's model for consistent success over the last 15 years, winning nine division championships, four NL pennants and two World Series.
Matt Holliday's consistency reaching base has helped the Cardinals possess the best record in the majors, and he'll look to become the first player in 16 years to get on base in 43 straight games to start a season when St. Louis goes for a three-game sweep of the visiting Arizona Diamondbacks on Wednesday night.
Holliday matched former teammate Albert Pujols in 2008 for the longest on-base streak since Derek Jeter's 53-game run in 1999 by going 2 for 4 with an RBI in Tuesday's 6-4 victory. He's 4 for 9 in series and is hitting .322 on the season for the Cardinals (30-16), who improved to 17-5 at home.
St. Louis' third straight victory following a three-game skid was a bit marred, though, as Matt Adams strained his right quad rounding first base on a double in the fifth inning. Adams will have an MRI on Wednesday, and manager Mike Matheny said he anticipates Adams will go on the 15-day disabled list.
Mark Reynolds, who has made 11 starts at first base this season, replaced Adams.
"Mark is our guy," Matheny said. "Let's get him out there and let him play."
Lance Lynn battled back cramps in his last outing, but that won't keep him from starting this contest.
Lynn (3-4, 3.46 ERA) allowed one run in 13 1/3 innings while winning his previous two starts before allowing five runs in six innings of Friday's 5-0 loss at Kansas City. He's given up zero or one earned run in six starts but has allowed at least five in the other three.
The right-hander assured Matheny that his back has been feeling better each day since he faced the Royals.
"It sounds like everything is pretty good," Matheny told MLB's official website. "One day after a start, they are all sore after they throw. But he's felt good in the area of his back that was pretty tight."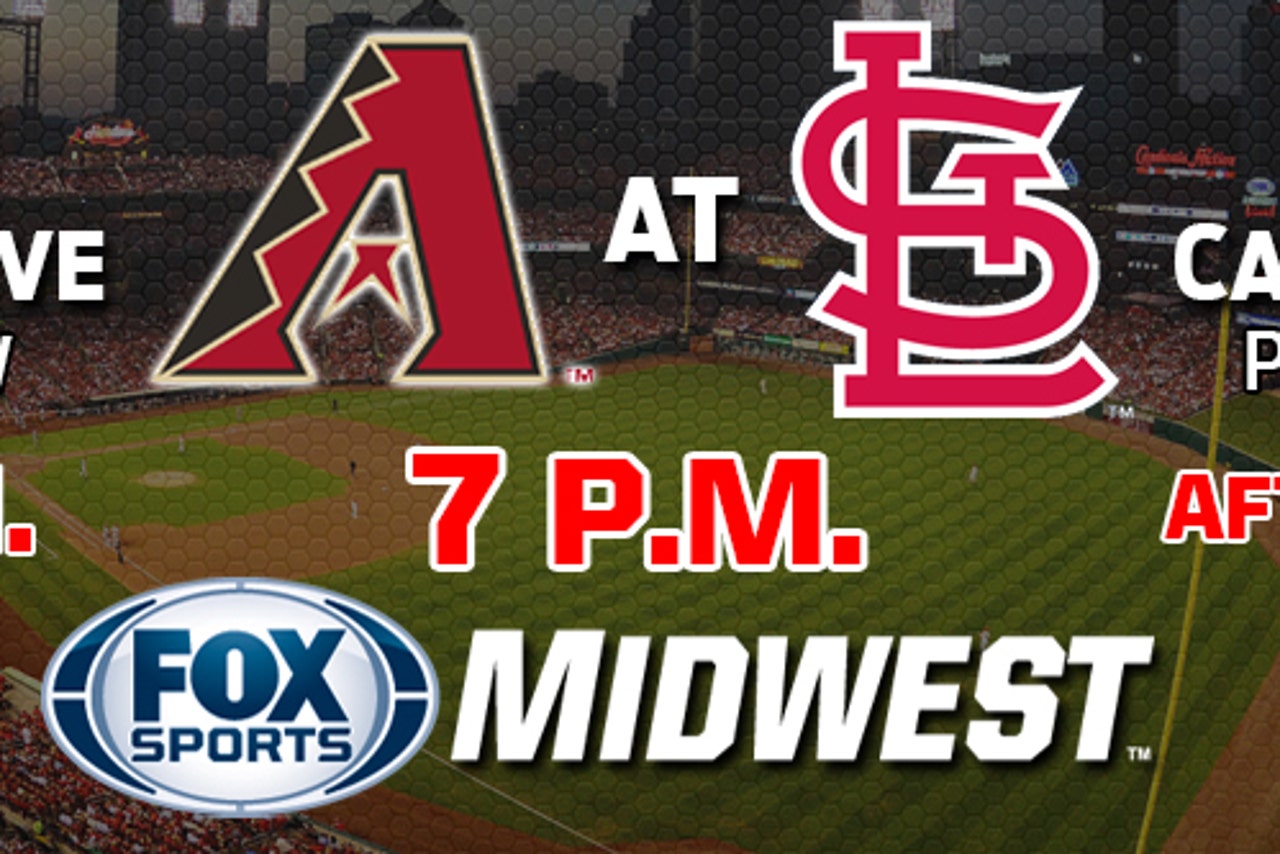 Lynn is 2-0 with a 2.89 ERA in five career starts against the Diamondbacks (21-24), who have dropped three of four following a five-game winning streak. Yasmany Tomas drove in three runs Tuesday but struck out with the bases loaded in the seventh and made the game's final out with the tying runs in scoring position.
Archie Bradley lasted only 3 2/3 innings, putting to work a bullpen that just lost Enrique Burgos to the 15-day DL with shoulder tendinitis.
"There's going to be times when guys who are not pitching at their best are going to have to come into some real tough, close games," manager Chip Hale said.
Nick Ahmed homered and is batting .393 over his last eight for Arizona, which looks to salvage the series finale with Josh Collmenter on the mound.
Collmenter (3-5, 5.19) had a 2.76 ERA in his five April starts, but May has been a different story. He's gone 1-2 with a 9.31 ERA in four outings this month, and gave up two runs in five innings Friday before the Diamondbacks rallied for a 5-4, 13-inning win over the Chicago Cubs.
The right-hander has allowed seven homers over 19 1/3 innings in May. Collmenter pitched well in his only career start against St. Louis, though, giving up one run and three hits in eight innings of a 1-0 loss Sept. 28.
---
---