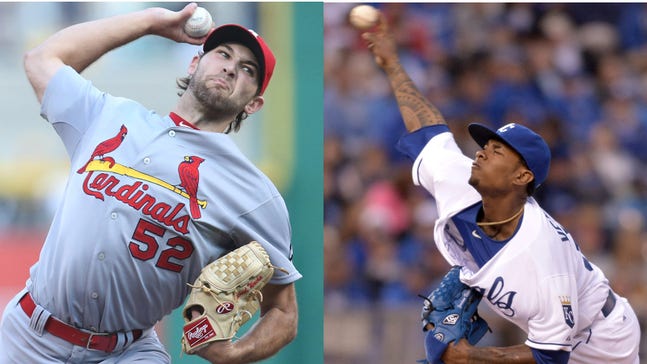 Cardinals' Wacha faces Royals' Ventura in I-70 Series finale
Published
May. 24, 2015 12:36 a.m. ET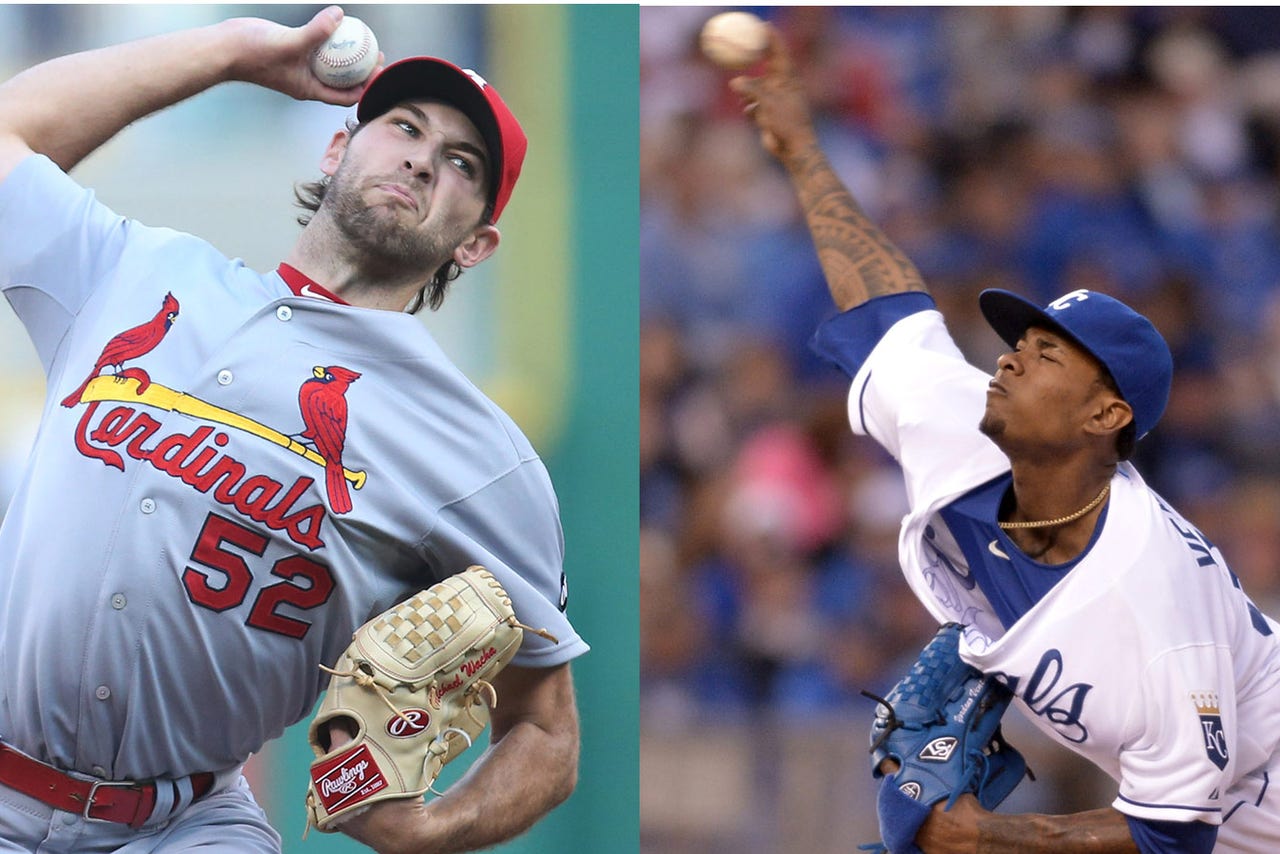 The Kansas City Royals haven't swept a home series from the St. Louis Cardinals in 14 years.
It won't be easy ending that drought since St. Louis has won 10 straight regular-season starts by Michael Wacha.
Wacha can become the NL's first seven-game winner if he earns his first interleague victory in seven tries and ends the Royals' five-game win streak Sunday.
This three-game set between the top teams in each league has begun with Kansas City (28-14) winning 5-0 on Friday and 3-2 a day later in a rain-shortened game that was called in the sixth inning. Alex Gordon hit a go-ahead two-run homer in the second.
"We'll take it," said Gordon, batting .410 in his last 12 games against the Cardinals. "We knew the weather was coming and it was going to be bad, so we wanted to make sure we had that lead after the fifth inning just to be sure."
St. Louis (27-16) has dropped a season-high three straight and seeks to avoid being swept for the first time. The Cardinals were last swept in Kansas City from June 12-14, 2001, going 27-12 thereafter at Kauffman Stadium.
Wacha (6-0, 2.13 ERA) has a 2.39 ERA during the Cardinals' 10-game regular-season win streak with him on the mound, including eight this season. He can match Seattle's Felix Hernandez for baseball's most victories.
The right-hander established a career high with his sixth win Tuesday, surrendering two runs in seven innings in a 10-2 rout of the New York Mets.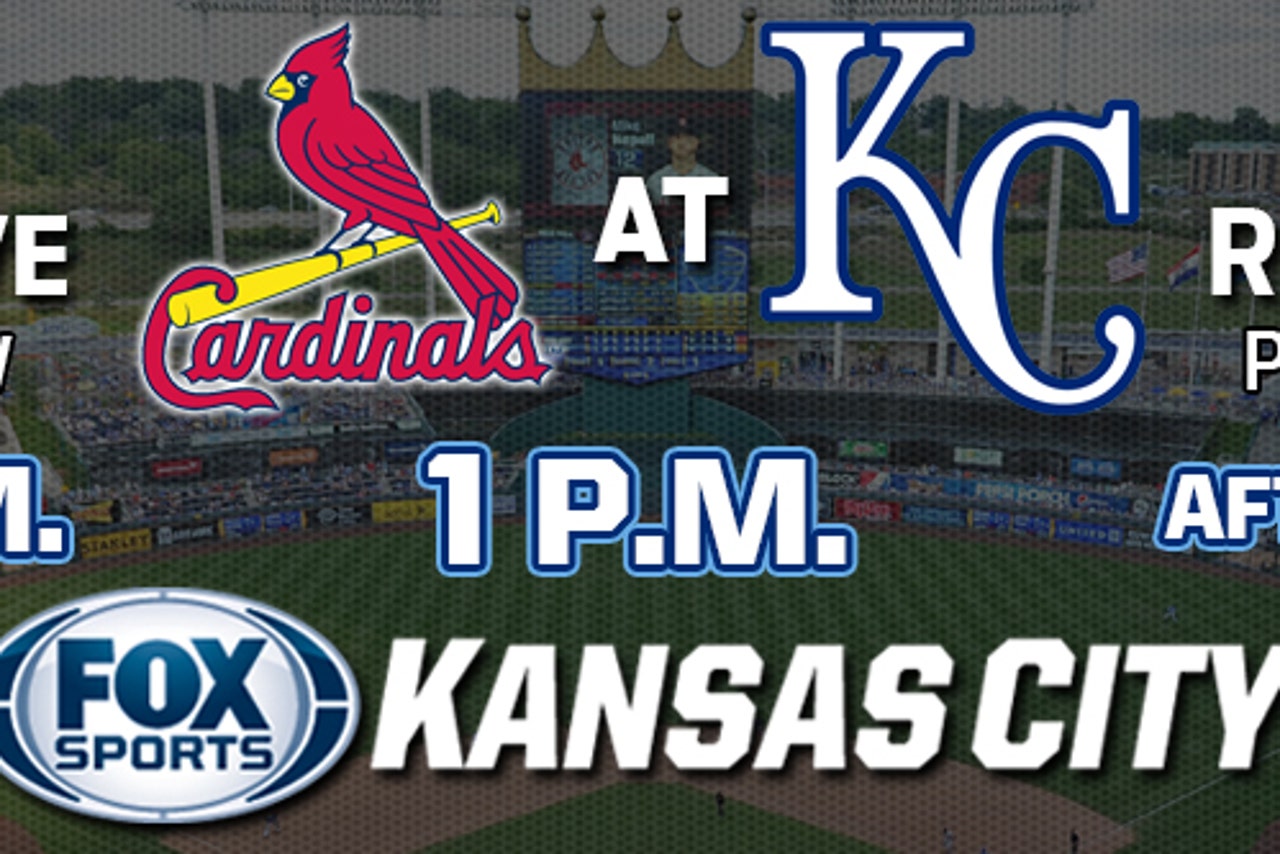 FOR KANSAS CITY-AREA VIEWERS
"He's improved," manager Mike Matheny told MLB's official website. "I think he's just getting a better idea of how to use his stuff each night, and he's adjusting real well."
Wacha is 0-1 with a 2.77 ERA in two starts against the Royals and 0-3 with a 3.60 ERA in six in interleague play. The Cardinals lost his first five starts against the AL before a 2-1 win at Cleveland on May 14.
St. Louis' Matt Holliday is hitless in six at-bats in this series, though he has been hit by a pitch in each contest to keep alive an impressive streak. He has reached base in his first 40 games, two shy of Albert Pujols' club record from 2008.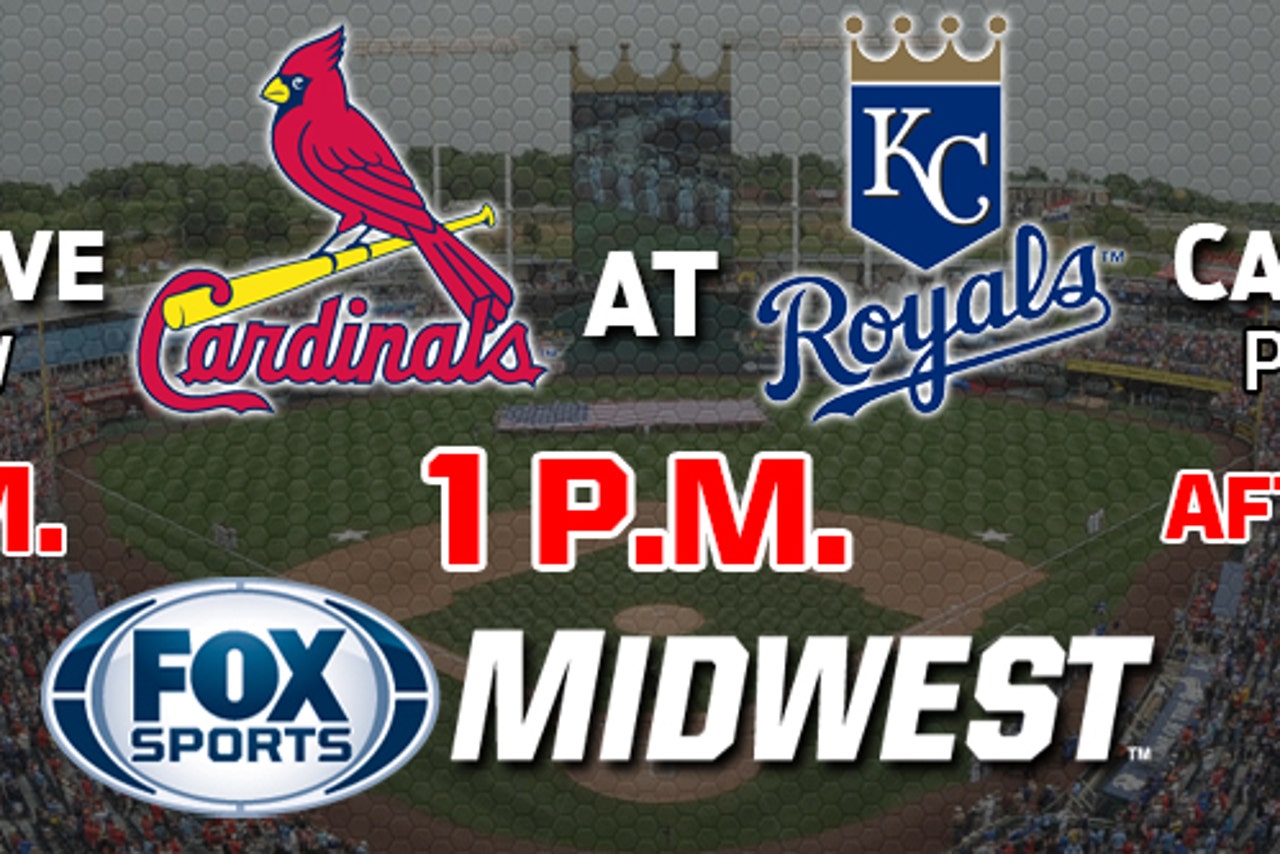 FOR ST. LOUIS-AREA VIEWERS
His streak is 42 straight regular-season games dating to last season; Stan Musial has the club record with 55 in 1943. Holliday is also among baseball's leaders with a .455 average with runners in scoring position.
He has a double in two at-bats against Yordano Ventura (3-3, 4.56), who is 3-0 with a 2.52 ERA in four career interleague starts. That includes a 3-2 win in his only appearance against the Cardinals last June 5, when he outdueled Wacha by allowing two runs in six innings.
Ventura snapped a five-start winless streak by going seven innings in Tuesday's 3-0 home win over Cincinnati. The right-hander left after 88 pitches due to an index fingernail tear from his previous outing that flared up again.
"I started to feel something in the sixth inning and (manager Ned Yost) just told him, 'Let's get you ready for the next start, let's take you out of this one,'" Ventura said through teammate Christian Colon acting as his interpreter.
Kansas City third baseman Mike Moustakas was removed after four innings Saturday with a bruised left collarbone.
St. Louis right fielder Jason Heyward sat out due to tightness in his hip.
Royals catcher Salvador Perez is 4 for 6 in this series and batting .375 during a nine-game hitting streak.
---