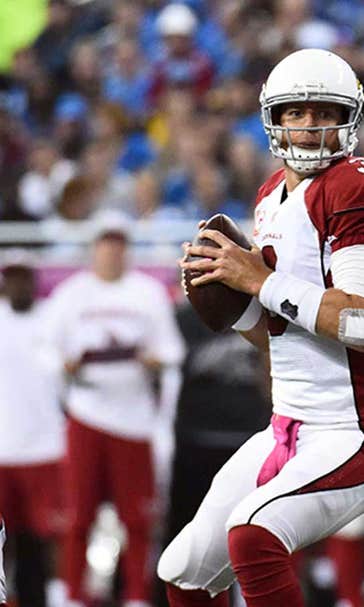 Cardinals to open season with road games vs. Lions, Colts
April 20, 2017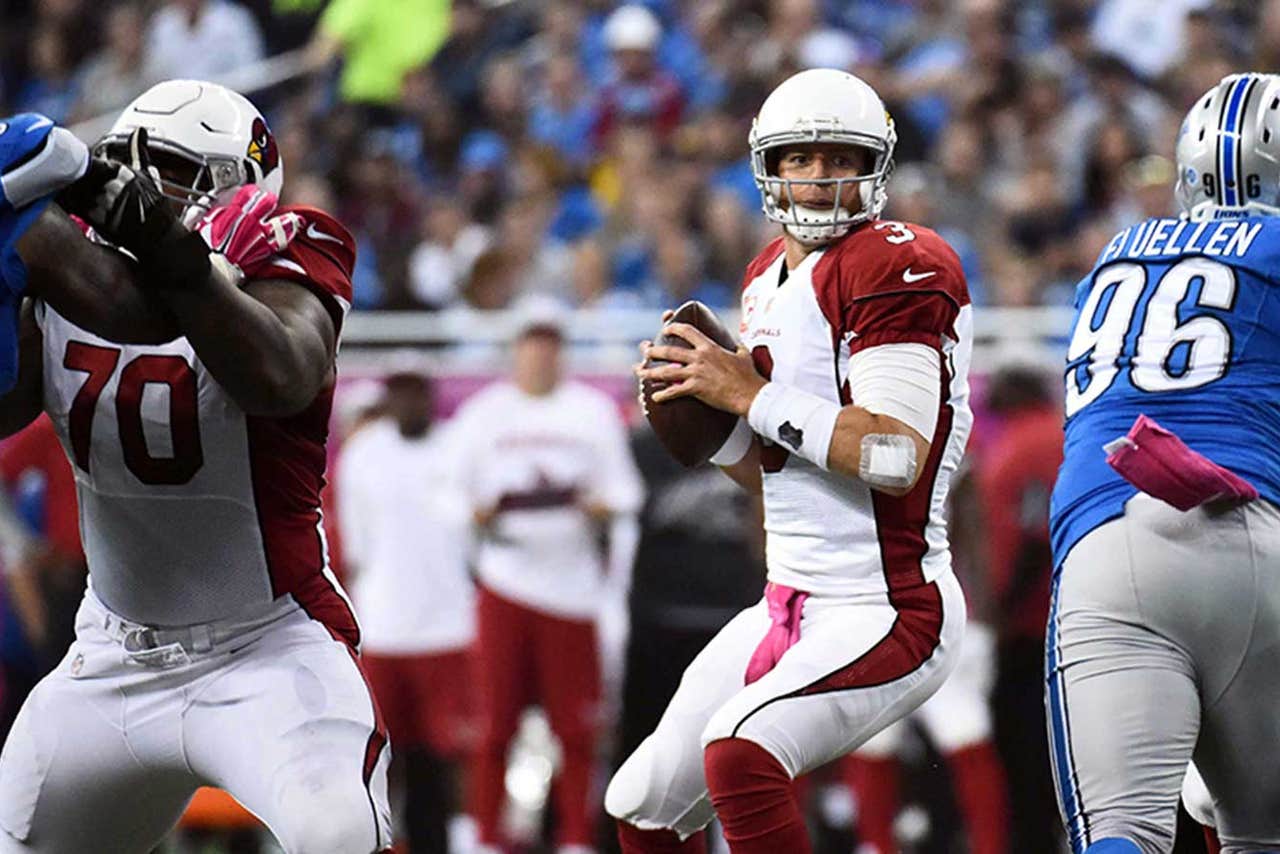 TEMPE, Ariz. -- The Cardinals will open the 2017 regular season with back-to-back road games at Detroit and Indianapolis before returning to Arizona for their home opener against the Dallas Cowboys in a nationally televised Monday night game.

The Cardinals' schedule, announced on Thursday, features one other prime-time game -- a Thursday night encounter at home against the Seattle Seahawks in Week 10 (Nov. 9).

Their bye comes in Week 8 -- following the team's game in London against the Los Angeles Rams.

The Cards will play three consecutive home games in Weeks 12-14 -- against the Jaguars, Rams and Titans -- before finishing up with two road games in their final three. They play at Seattle in the season finale on New Year's Eve. The Cardinals will play at home on Christmas Eve against the New York Giants.

The Jaguars and Titans will be playing at University of Phoenix Stadium for the first time since the stadium opened in 2006 -- they are the only two teams that have not played in the Cardinals' current home stadium.

This will be the first time the Cardinals have opened with back-to-back road games since 2010. The Cardinals have won seven consecutive games against the Lions -- including two at Ford Field. Their Week 2 game vs. the Colts will be their first visit to Indianapolis since Bruce Arians was hired from the Colts coaching staff in 2012 and their first game ever at Lucas Oil Stadium.





























































































































| | | |
| --- | --- | --- |
| PRESEASON | OPPONENT | TIME (Arizona) |
| Thurs., Aug. 3 | Dallas Cowboys (Canton, Ohio) | 5 p.m. |
| Sat., Aug. 12 | OAKLAND RAIDERS | 7 p.m. |
| Sat., Aug. 19 | CHICAGO BEARS | 7 p.m. |
| Sat., Aug. 26 | at Atlanta Falcons | 4 p.m. |
| Thurs., Aug. 31 | at Denver Broncos | 6 p.m. |
| REGULAR SEASON | | |
| Sun., Sept. 10 | at Detroit Lions | 10 a.m. |
| Sun., Sept. 17 | at Indianapolis Colts | 10 a.m. |
| Mon., Sept. 25 | DALLAS COWBOYS | 5:30 p.m. |
| Sun., Oct. 1 | SAN FRANCISCO 49ERS | 1:05 p.m. |
| Sun., Oct. 8 | at Philadelphia Eagles | 10 a.m. |
| Sun., Oct. 15 | TAMPA BAY BUCCANEERS | 1:05 p.m. |
| Sun., Oct. 22 | Los Angeles Rams (London, England) | 10 a.m. |
| Sun., Oct. 29 | BYE | |
| Sun., Nov. 5 | at San Francisco 49ers | 2:05 p.m. |
| Thurs., Nov. 9 | SEATTLE SEAHAWKS | 6:25 p.m. |
| Sun., Nov. 19 | at Houston Texans | 11 a.m. |
| Sun., Nov. 26 | JACKSONVILLE JAGUARS | 2:25 p.m. |
| Sun., Dec. 3 | LOS ANGELES RAMS | 2:25 p.m. |
| Sun., Dec. 10 | TENNESSEE TITANS | 2:05 p.m. |
| Sun., Dec. 17 | at Washington Redskins | 11 a.m. |
| Sun., Dec. 24 | NEW YORK GIANTS | 2:25 p.m. |
| Sun., Dec. 31 | at Seattle Seahawks | 2:25 p.m. |
---
---