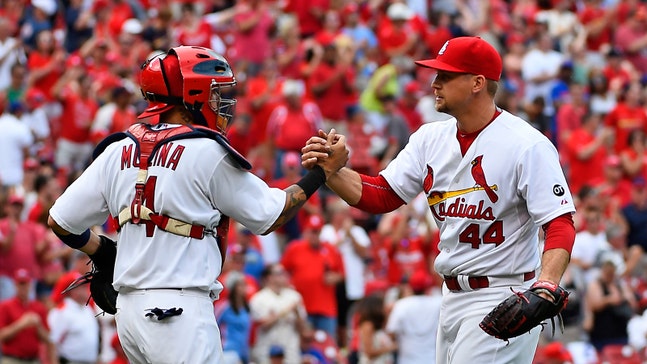 Cardinals take care of Cubs 5-1 to earn another series win
Published
May. 7, 2015 4:49 p.m. ET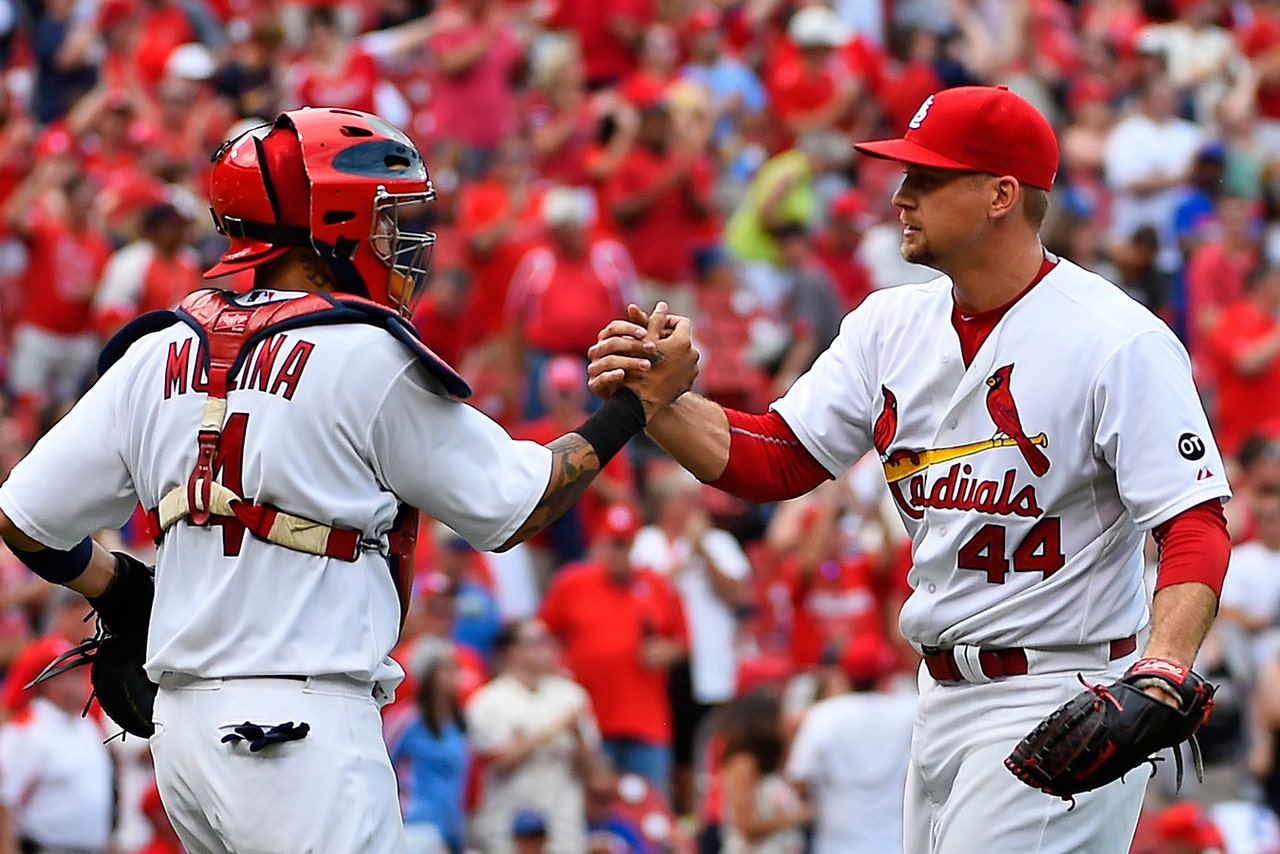 ST. LOUIS -- John Lackey drove in a run for the third time in his big league career and struck out 10 in 7 2/3 innings, helping the St. Louis Cardinals beat the Chicago Cubs 5-1 Thursday for their ninth win in 10 games.
Jason Heyward singled three times with an RBI, and Peter Bourjos hit a run-scoring triple for the NL Central leaders, who took three of four from the second-place Cubs and improved their record to a major league-best 21-7.
Lackey had been 6 for 67 at the plate in 13 major league seasons before a two-out, opposite-field RBI double to right in the fourth. Bourjos, who had been on first base, scored for a 4-0 lead on an error by Jorge Soler who, with his back to the plate, missed the ball as he tried to glove it between his legs near the foul line.
The double was the third extra-base hit for the 36-year-old Lackey, who has played most of his entire career in the American League.
Lackey (2-1) allowed one run and five hits, reaching double digits for the 18th time. After the Cubs put two on against in the ninth, Trevor Rosenthal relieved and got three straight outs -- two on strikeouts -- for his 10th save in 11 chances.
Jake Arrieta (3-3) gave up five runs -- four earned -- and nine hits in 5 1/3 innings. Starlin Castro drove in a run for the Cubs, who have lost five of their last six games.
St. Louis built on a 2-0 lead in the second when Heyward hit an RBI single and scored on Bourjos' triple.
Kris Bryant fanned three times and Matt Szczur twice for the Cubs, who struck out 12 times and raised their total to 263, passing Houston for the major league lead.
St. Louis' Matt Carpenter 1 for 12 in the series with a three-run homer on Tuesday, was given a day off, as was Matt Holliday, who was 6 for 12 in the series.
UP NEXT
Cubs: Jason Hammel (2-1, 3.73) starts Friday at Milwaukee. He is 5-0 with a 2.20 ERA in seven starts against the Brewers.
Cardinals: Michael Wacha (4-0, 1.93) starts Friday at Pittsburgh. He pitched 6 2/3 scoreless innings against the Pirates on Sunday in the Cardinals' 14-inning victory.
TRAINER'S ROOM
Cubs: Justin Grimm made his season debut, a day after being activated from the DL following a forearm injury. Dexter Fowler, in a 2 for 23 slump, grounded as a pinch hitter in the seventh.
---