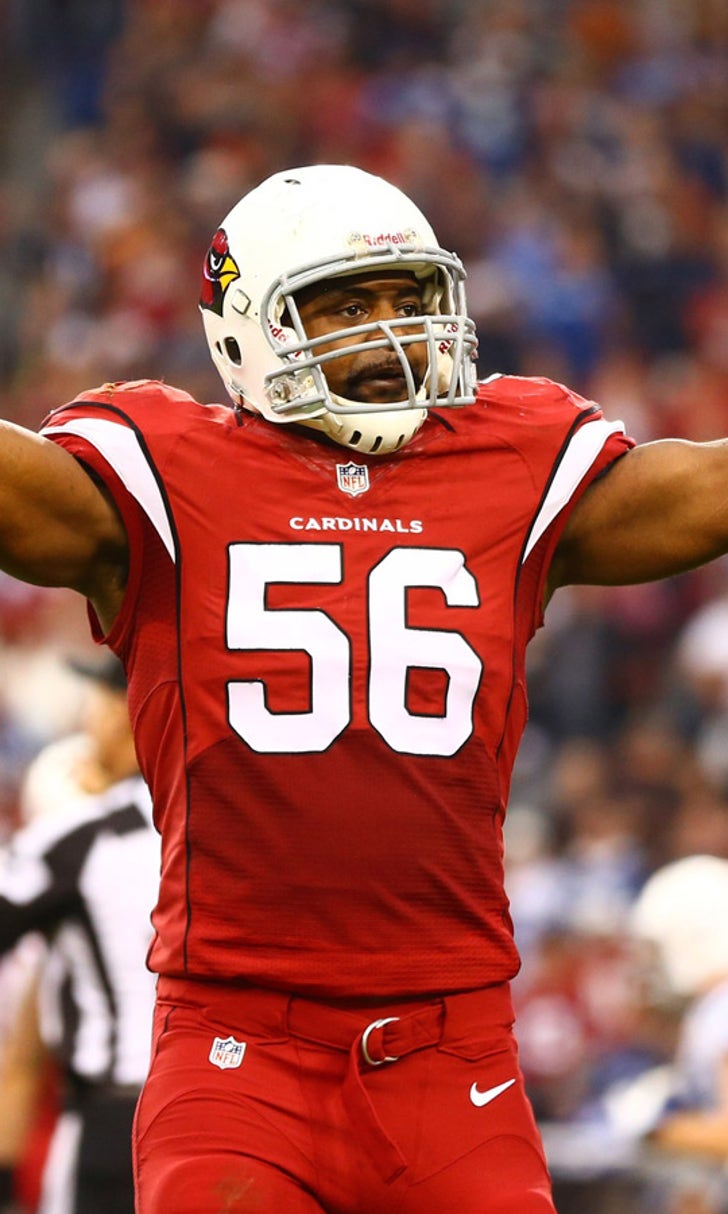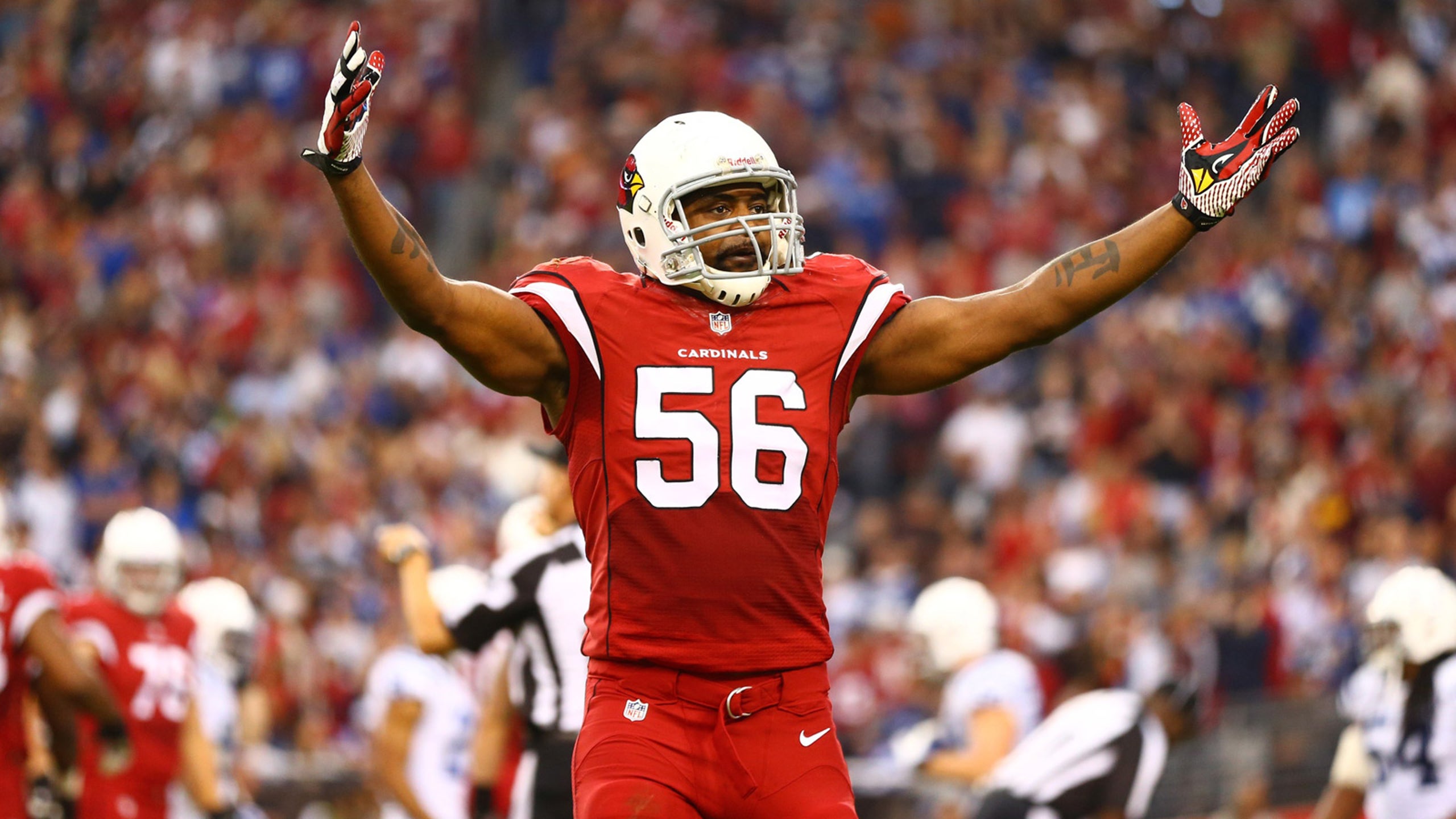 Cardinals season review: Inside linebackers
BY foxsports • January 23, 2014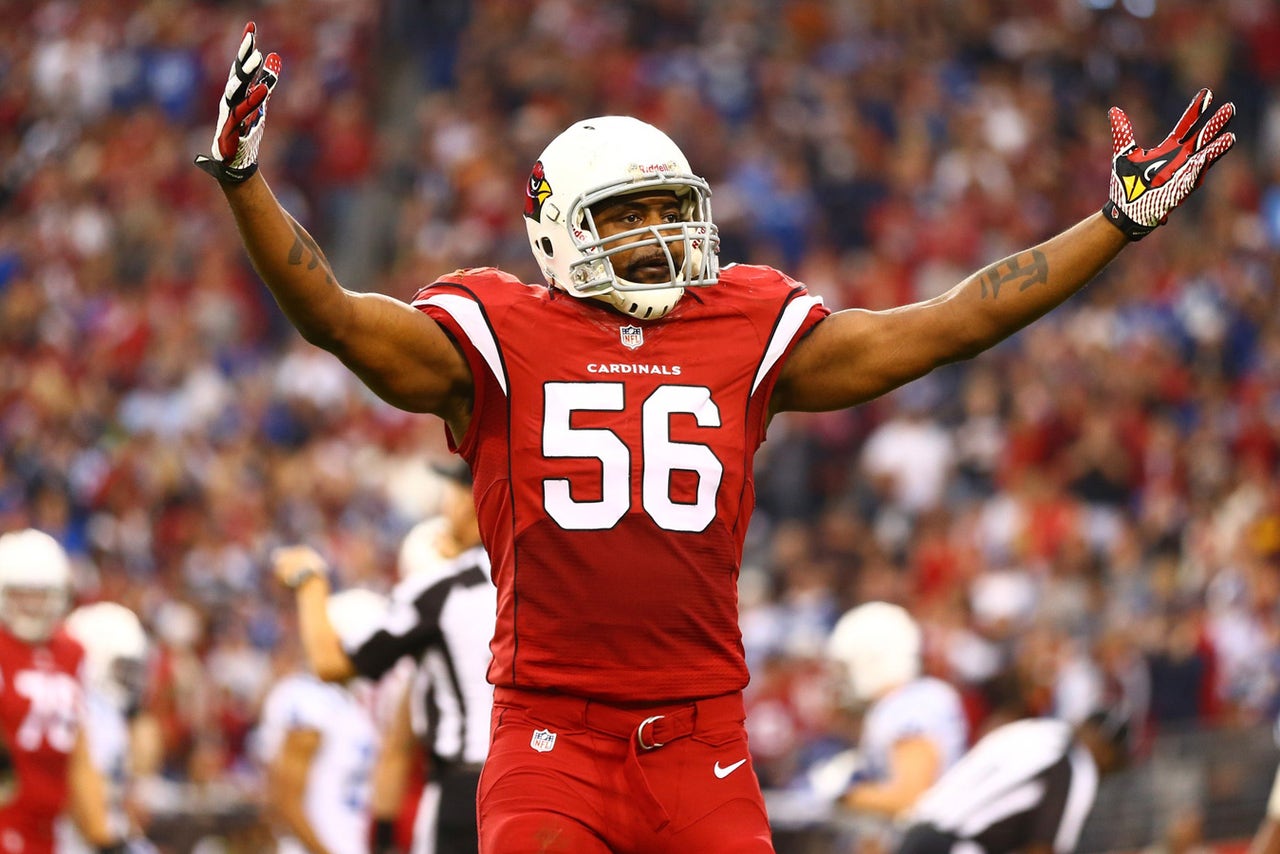 FOX Sports Arizona is conducting a position-by-position analysis of the Arizona Cardinals, examining their personnel's strengths and weaknesses, the team's free agents at that position and the team's draft or free-agent needs.
Daryl Washington, Karlos Dansby
Dansby played on a one-year contract and had his best season as a pro at the tender age of 32. He tied for third in the NFL in solo tackles (114) and he posted 6.5 sacks, four interceptions (two of them pick-sixes), 23 passes defended, a forced fumble and a fumble recovery. Had he held onto a handful of other interceptions, he likely would have made his first Pro Bowl, which was probably an honor he deserved anyway. 
Dansby will be an unrestricted free agent on March 11. He feels comfortable in Arizona, having played most of his career here with a three-year stint in Miami thrown in. But Dansby wants and probably deserves a better payday than the $2.25 million deal he signed last season. This will be a difficult decision for the Cardinals. Dansby was probably the team's MVP, but he turns 33 next season. How much can the Cardinals afford to spend on him with so many other concerns needing to be addressed?
Washington missed the first four games of the season due to a league-imposed suspension for violating the NFL Policy and Program for Substances of Abuse. He played pretty well upon his return with 59 solo tackles and three sacks, but he wasn't the play-making force he had been the previous season. 
Washington is due a $10 million option bonus if he's on the roster in March. The Cards are likely to pay that option because he's so valuable to the team, but he still has a domestic assault charge pending in the court system. Washington needs to walk the straight and narrow from here on out, and he needs to get back to the elite level of play he clearly is capable of.
Kevin Minter, Jasper Brinkley, Kenny Demens (futures contract)
The jury is largely out on Minter, who was mostly relegated to special-teams play. Minter is a run-stuffer and hard hitter by nature. He's not polished in pass defense, but the main reason he couldn't find the field this season was because Dansby and Washington were ahead of him. With a year under his belt, he could be used more as a situational sub next season.
Brinkley is a depth player who may have to step into a starting role if the Cardinals can't re-sign Dansby. Again, it was hard to get a read on his abilities since Dansby rarely came off the field, but he did start 15 games for the Vikings in 2012, recording 62 tackles and forcing three fumbles.
Karlos Dansby (unrestricted) 
It all depends on Dansby. If they can bring him back, there doesn't seem to be a significant need at this position.
The Cardinals could draft an inside linebacker to groom as Dabsby's eventual replacement if they don't feel confident Brinkley can handle that role. But again, that need won't be pressing this season if Dansby returns, presumably on more than a one-year deal. The draft class at inside linebacker this season is also considered weak past the top few players.
C.J. Mosley, Alabama; Yawin Smallwood, Connecticut; Shayne Skov, Stanford; Chris Borland, Wisconsin; Lamin Barrow, LSU; DeDe Lattimore, South Florida; Preston Brown, Louisville; Jeremiah George, Iowa State; Andrew Jackson, Western Kentucky; Max Bullough, Michigan State.
Follow Craig Morgan on Twitter
---