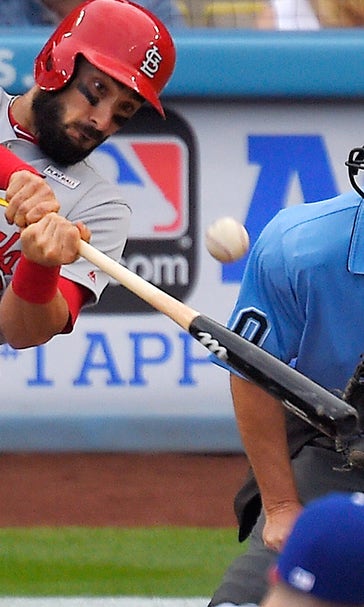 Cardinals return home to face Rockies, winners of four straight
May 16, 2016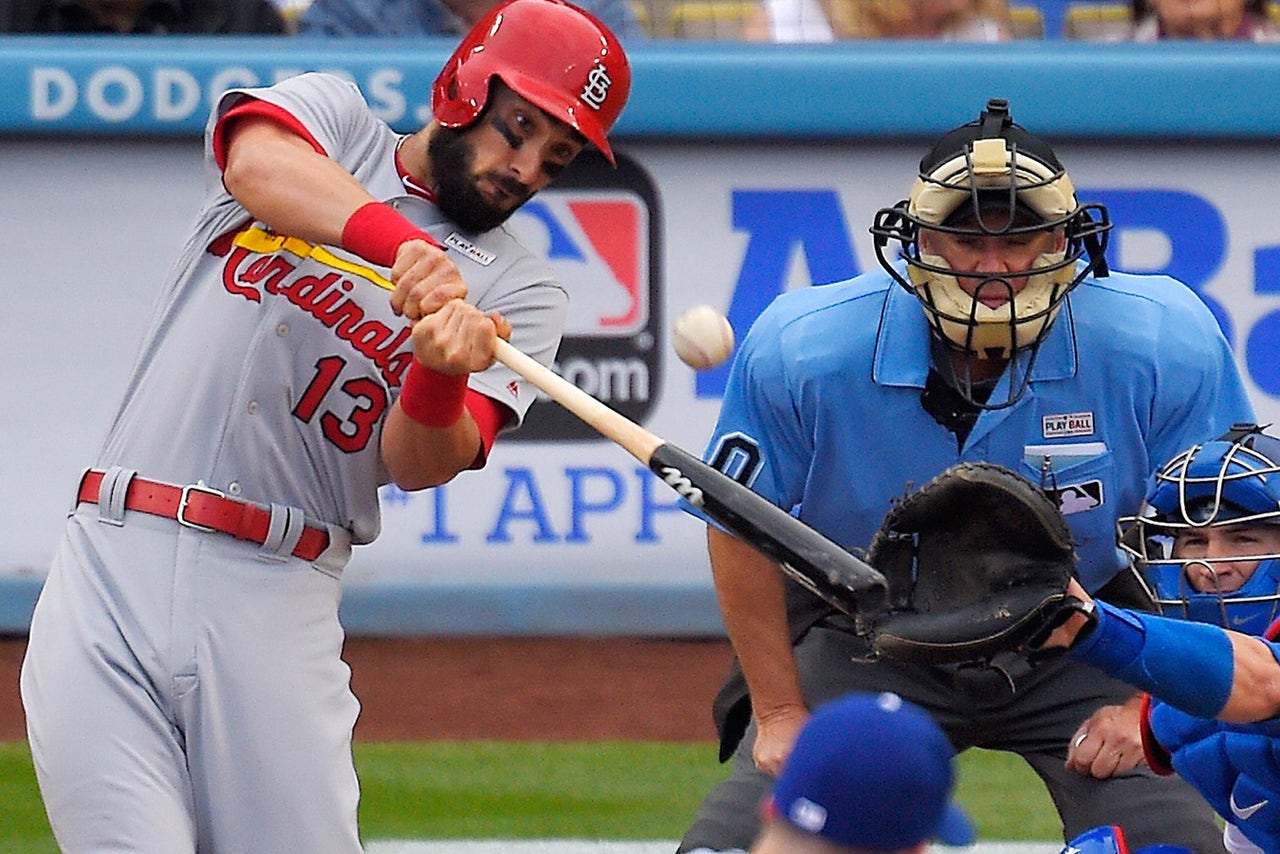 Matt Carpenter and Yadier Molina powered the St. Louis Cardinals to their latest win, and both have played key roles in their team's recent mastery of the Colorado Rockies.
With their help, the Cardinals will attempt to secure another victory in the series Tuesday night while ending the Rockies' season-high win streak.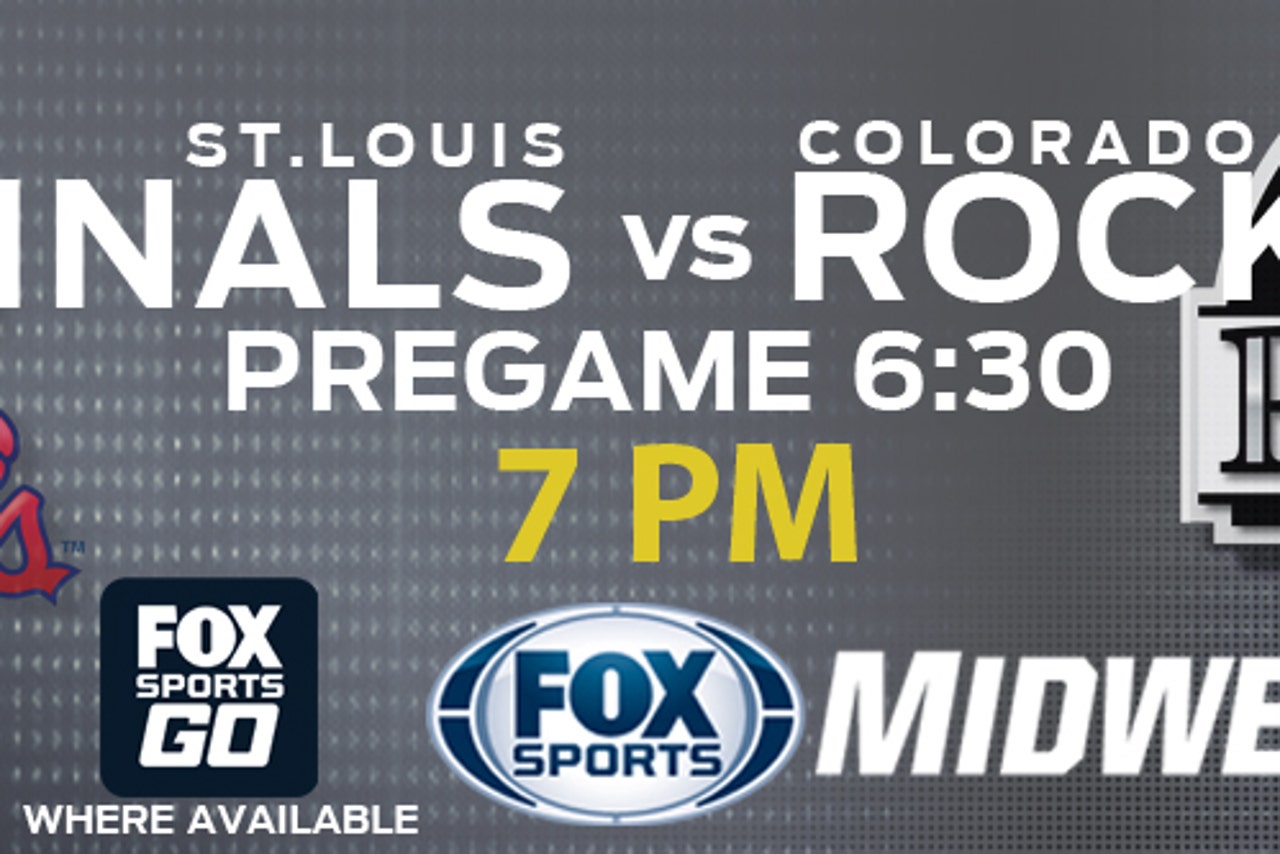 Carpenter hit his fifth homer in eight games Sunday night and Molina provided a go-ahead, two-run double as the Cardinals (20-18) avoided a three-game sweep to the Los Angeles Dodgers with a 5-2 win.
Molina, among the NL leaders with a .333 average, continues to show few ill effects from a pair of offseason surgeries on his right thumb. The catcher is batting .423 with four doubles and six RBIs in his last seven games.
"I didn't expect it to be this good," Molina told MLB's official website. "I expected to be more cautious. But as soon as the games started, I felt good. ... I think I've gotten my strength back, and hopefully, it stays that way."
Molina is hitting .400 in his last nine games against Colorado (19-18) and .412 in his past 10 home matchups. Carpenter, meanwhile, batted .409 with three homers in his final five games versus the Rockies in 2015 and has hit .341 with four longballs in his 13 at Busch Stadium.
The Cardinals have harnessed those performances to claim eight of 11 against Colorado and 17 of the past 21 home meetings.
Watch the Cardinals Live pregame and postgame shows before and after every St. Louis Cardinals game on FOX Sports Midwest.

St. Louis will also send out Jaime Garcia (3-2, 2.58 ERA) to start the opener, and the left-hander has yielded two unearned runs in 14 innings this month. He fanned eight in seven innings in a 5-2 win over the Los Angeles Angels on Wednesday.
"Everything feels good right now," Garcia said. "I've been able to make pitches and keep the ball down and keep them off balance."
Garcia is 0-3 with an 8.76 ERA in five career starts against the Rockies, but he yielded one run and two hits in five-plus innings in his lone matchup last season, a 3-2 win Aug. 2.
Garcia will face a team that swept the New York Mets this weekend. Ryan Raburn's pinch-hit home run sent Colorado to a 4-3 victory Sunday, its fourth in a row.
The Rockies earned all of those at Coors Field and have dropped four of seven on the road following an 8-4 start there.
"I think the resiliency of this club is great," Raburn said. "Now we go on the road and hopefully we continue to do what we've been doing on the road. Just try to win ballgames and see where it takes us."
Chad Bettis (3-2, 4.56) is 0-1 with a 6.57 ERA in his last two starts and gave up four runs in 6 1/3 innings in an 8-7 win over Arizona on Wednesday. Bettis suffered a 4-2 loss in his only start against St. Louis on June 10.
Cardinals infielder Jedd Gyorko had six homers and seven doubles in 57 at-bats against Colorado last season while with San Diego. He is batting just .143 with one extra-base hit in his last 15 games and is 0 for 6 lifetime against Bettis.
Carpenter is 3 for 4 with a double while Molina is 1 for 3.
The Rockies' DJ LeMahieu, hitting .342 in his last 10 contests, batted .500 against the Cardinals last season. Carlos Gonzalez, 6 for 12 against Garcia, ended his career-worst homerless drought at 98 at-bats Sunday.
Colorado hasn't won five in a row since a six-game run in September 2014.
---
---