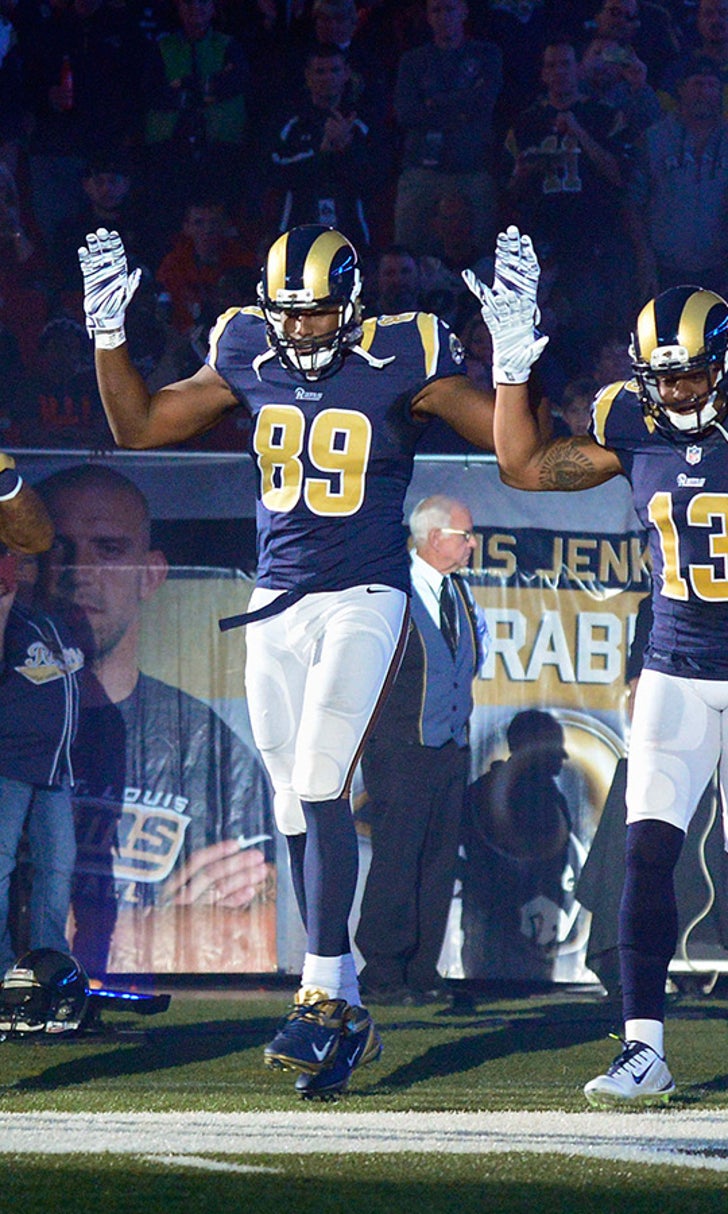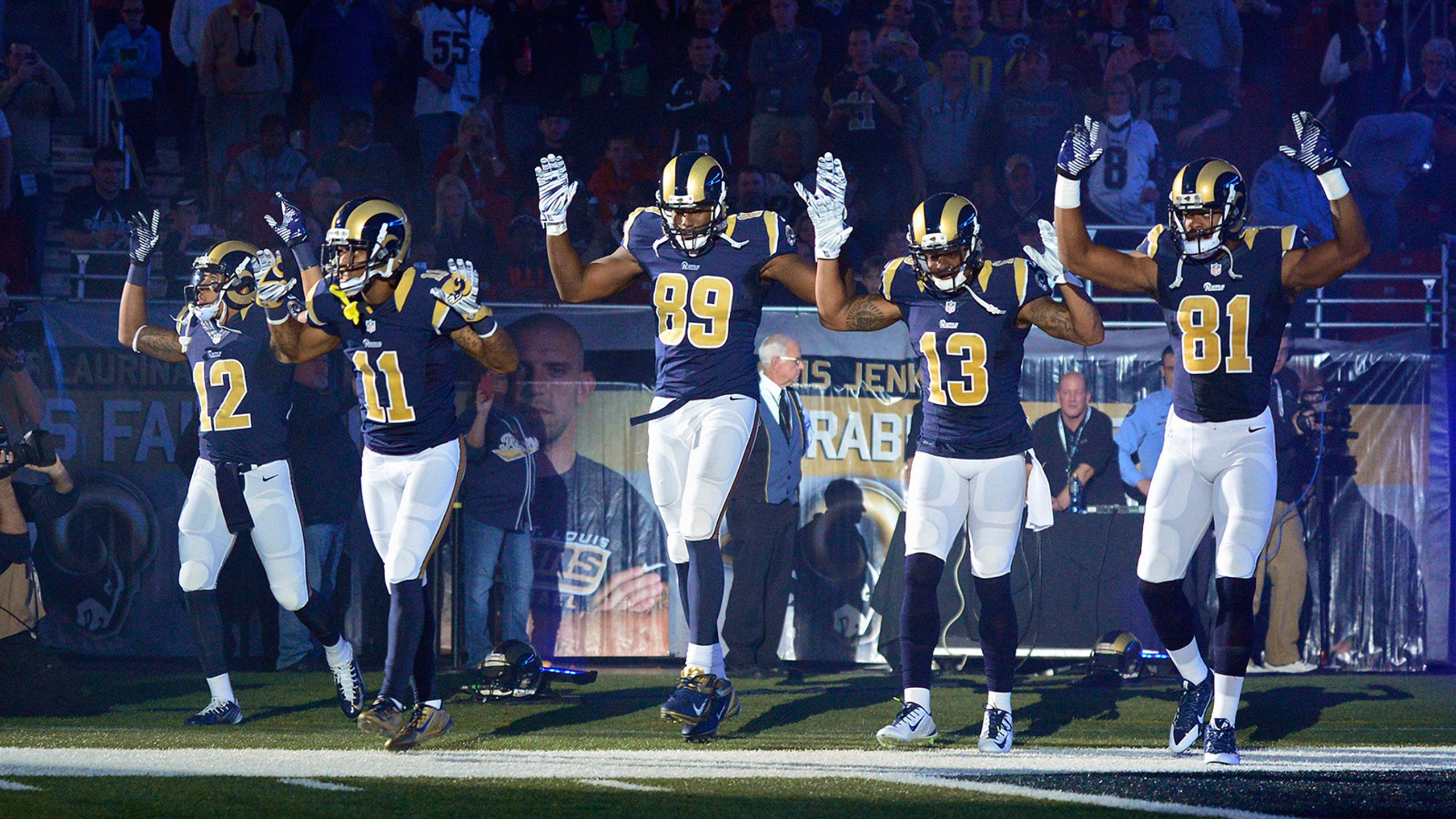 Cardinals pair say athletes can help influence social change
BY foxsports • December 9, 2014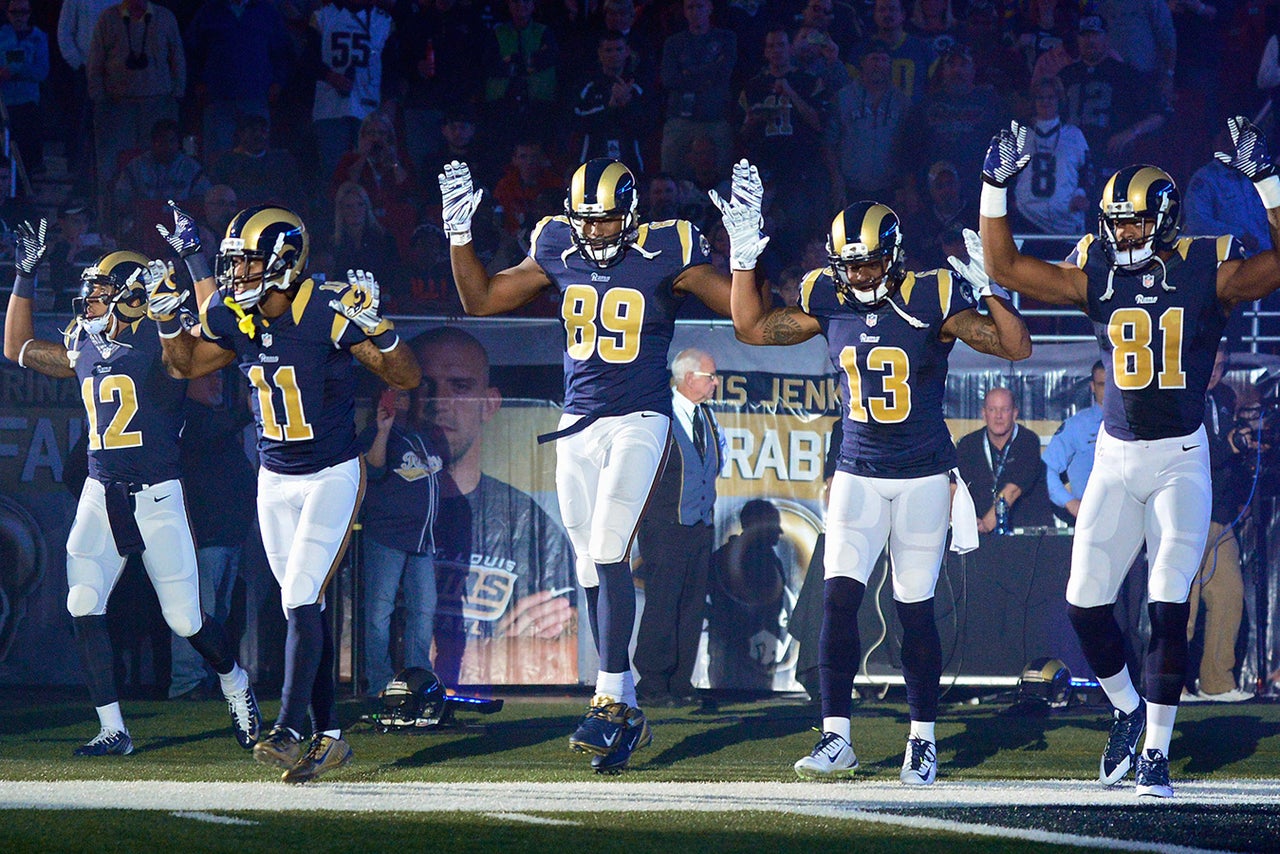 TEMPE, Ariz. -- Before the Rams' game against the Raiders on Nov. 30 in St. Louis, Rams players Stedman Bailey, Tavon Austin, Jared Cook, Chris Givens and Kenny Britt walked onto the field and raised their palms in the air, demonstrating the "hands up, don't shoot" gesture that protesters in Ferguson, Mo., have been using in the wake of white police officer Darren Wilson's fatal shooting of Michael Brown.
On Monday, NBA players from the Cleveland Cavaliers and Brooklyn Nets, including LeBron James, Kevin Garnett, Kyrie Irving and Deron Williams, wore black "I Can't Breathe" T-shirts during pregame warm-ups (Chicago Bulls guard Derrick Rose wore the same shirt Saturday) to show support for the family of Eric Garner, an unarmed black man who was arrested for selling cigarettes and died from what appeared to be a chokehold from New York City police in a widely circulated video. A grand jury declined to indict a white police officer in the death.
As the Cardinals prepare to head to St. Louis this week to play the Rams, a pair of Arizona players voiced their support for the athletes who are taking a public stand for social change. 
"It makes you proud that athletes are not oblivious to what's going on around them," Cardinals wide receiver Larry Fitzgerald said Tuesday. "It would be very easy for guys to turn their backs and not pay attention or make statements about how they feel. 
"I think they've done it in a way that's non-combative; it's not inciting anything. They're just showing that they support the families and what they've been going through. That's important that young people in our country know that we have a voice and we need to use it if you want to bring about change." 
On Sunday, New York City mayor Bill de Blasio, a white man with a black wife and children, called for an "honest conversation about the history of racism," in the wake of Garner's death. While de Blasio emphasized that he respected and appreciated the work of police, he said police departments in the U.S. must be retrained, to "change the fundamental relationship between police and community."
The mayor admitted that he and his wife have had to counsel their son, "to take special care in any encounter he has with the police officers who are there to protect him," tacitly admitting that encounters with some police are inherently different for black people than they are for white people.
"A lot of things have been swept under the rug for a long time, but with the internet and camera phones, all these things can be brought to light a lot quicker; the world's a lot smaller," Cardinals linebacker Lorenzo Alexander said. "So instead of turning a blind eye, it's something we need to have discussions about and not allow tragedies to happen to where it becomes a race war in a sense -- us vs. them -- instead of looking at it as: This is the United States. This is our country. Let's try to figure things out together and be proactive instead of reactive.
"When you're reactive, people tend to get emotional and angry and things come out wrong."
Both Fitzgerald and Alexander have young kids and acknowledged that the police conversation de Blasio spoke of is one they will have with their children one day.
"There are some realities that you wouldn't like to have in this world, but they are definitely there," Alexander said. "So my conversation would be just trying to make sure that (my son is) a good individual who does everything the right way, but at the same time, recognize his surroundings and where he's at and who's looking at him and how he can be perceived as a threat in some instances or be a target in others." 
Fitzgerald said he hopes the gestures by athletes and de Blasio promote further dialogue on the subject of race.
"I wasn't surprised by Mayor de Blasio's statement because I've had the chance to be around him a few times, and he's really down to earth," Fitzgerald added. "He has young kids and he has an African-American wife, so he's really in touch with what's going on. 
"I think it was big for him to step out and say that. Maybe the rest of the country can follow suit."
Follow Craig Morgan on Twitter
VIDEO: LeBron James explains 'I Can't Breathe' T-shirt
---