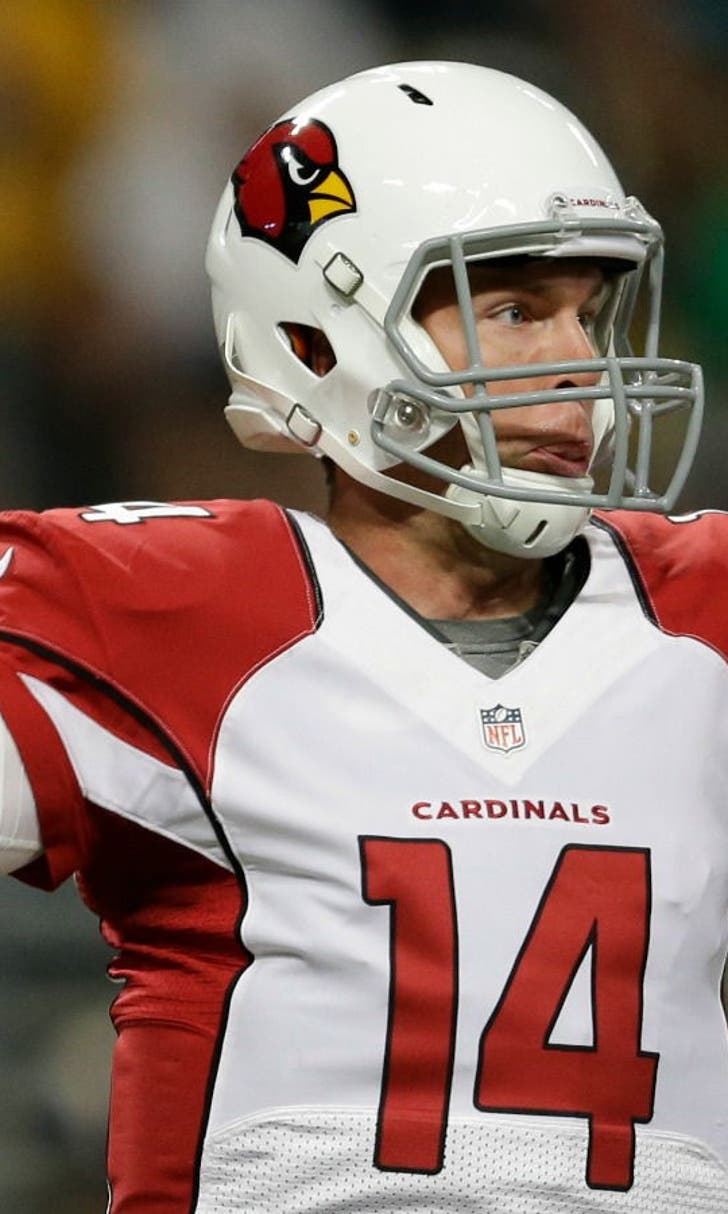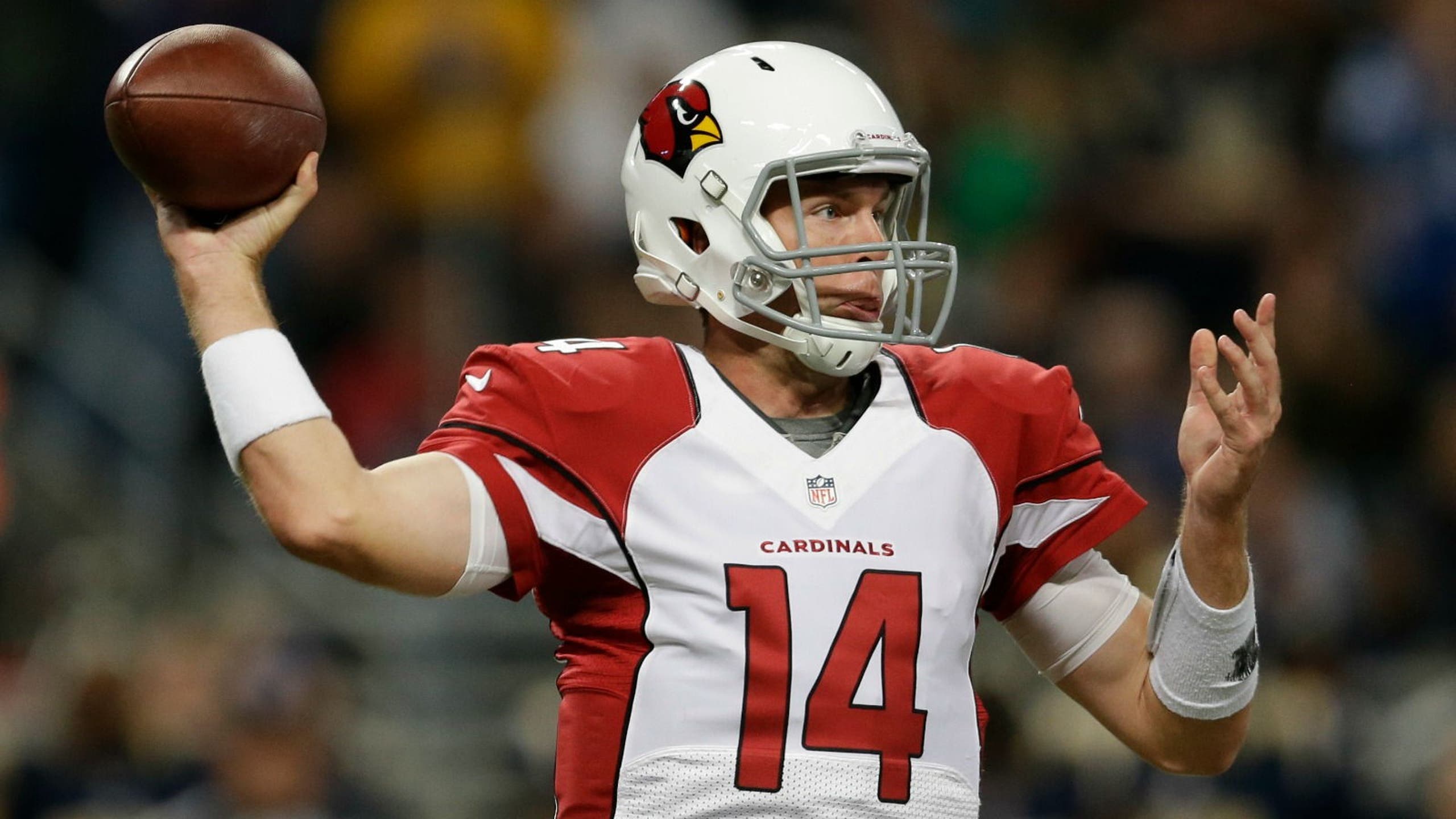 Cardinals name Lindley starter vs. Seattle; Thomas should see time
BY foxsports • December 15, 2014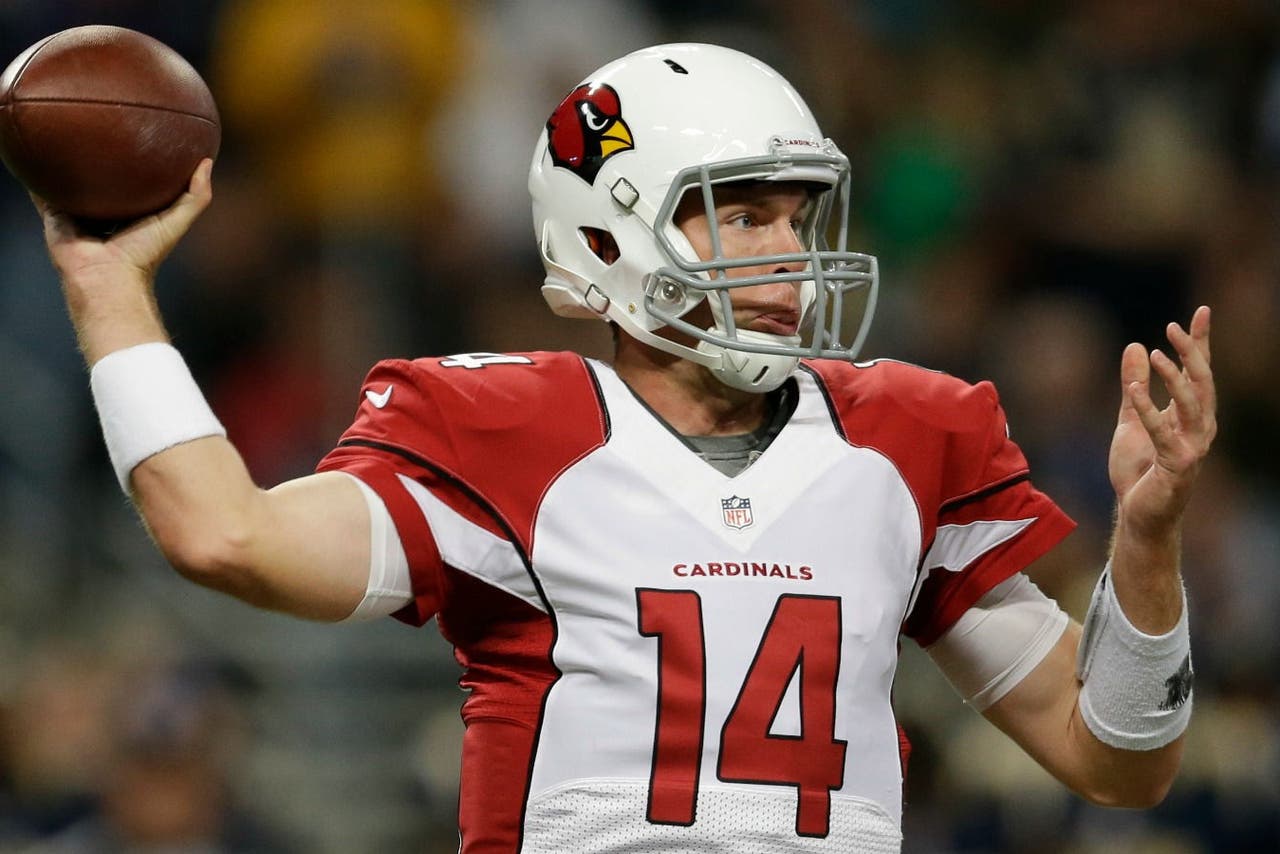 TEMPE, Ariz. -- The Cardinals on Monday named their starting quarterback, but the backup will have a role, too, come Sunday.
Coach Bruce Arians said Ryan Lindley will start against the Seattle Seahawks with the NFC West title on the line, but rookie backup Logan Thomas also will have a package designed for him.
Arians cited Lindley's experience as the determining factor when he chose him over Thomas in a relief appearance after Drew Stanton suffered a sprained MCL and Grade II MCL sprain Thursday night against the Rams. Experience was the determining factor again this week.
"I think he's a little bit more ready right now, having been back in the system for a while," Arians said. "Logan is going to be a great player. Sometimes you can put guys in position to fail. I want him to succeed when he plays and he didn't have that opportunity (when he played) in Denver (in Week 5), although he did some good things."
Lindley was the Cardinals' sixth-round pick in 2012 and spent two seasons with Arizona before the 2014 fourth-round pick Thomas beat him out for the third QB spot in training camp. The Cardinals re-signed Lindley off the Chargers' practice squad when starter Carson Palmer suffered a season-ending ACL tear in the team's first meeting with the Rams on Nov. 9. 
Lindley has appeared in seven career games, completing 93 of 181 passes (51.4 percent) for 782 yards, no TDs and seven interceptions. His career passer rating is 46.8. He wasn't made available to the media on Monday (the starting QB normally talks on Wednesday), but Arians offered some thoughts on his new starter.
"He's a very bright guy; he understands this offense; he's got more than enough arm and he knows what to do with the football," Arians said. "He knows how to protect himself as far as hots, sights and everything else.
"It was a very tough decision back in (training camp) because I didn't want to give up on the guy, but I saw potential in Logan, too. I didn't want to give up on him either and we were solid at one and two."
Arians said it took Lindley a couple weeks to catch up on the playbook after he returned from San Diego. 
"They were just words," Arians said. "He knew the concepts so it wasn't much time." 
Thomas admitted disappointment in not being named the starter, but he also acknowledged getting a small set of plays helps his preparation.
"It shortens down the playbook a little bit," he said. "I know what I've got to do; I know my set amount of plays that I have and I can perfect them."
Arians said all the plays both QBs will run are plays already in the playbook. Some may not have been run in games but they were used in practice. 
As for Thomas' package, Arians admitted that some of it would take advantage of Thomas' mobility.
"I would say his whole skill set," Arians said. "He's got a great arm. He's also mobile, so yeah, there are some things without giving away the game plan."
It is still unclear how long the Cardinals will have to employ this two-QB approach. There are varying reports on Stanton's timetable for return. Arians pegged it between two and four weeks, which would mean Stanton would be out through the end of the regular season.
That timeframe puts enormous weight on Sunday's game with the Seahawks. If the Cardinals beat Seattle, they clinch the NFC West title and the No. 1 seed in the NFC, which includes a first-round bye in the playoffs (and home field advantage throughout). That would mean their first playoff game would be either Jan. 10 or 11, giving Stanton a full month to heal. 
To shore up the roster, the Cardinals on Monday signed QB Jeff Mathews to the practice squad, making him available for emergency purposes in the event of another injury. Matthews is an undrafted rookie from Cornell who previously spent time with Atlanta and Indianapolis.
Follow Craig Morgan on Twitter
---