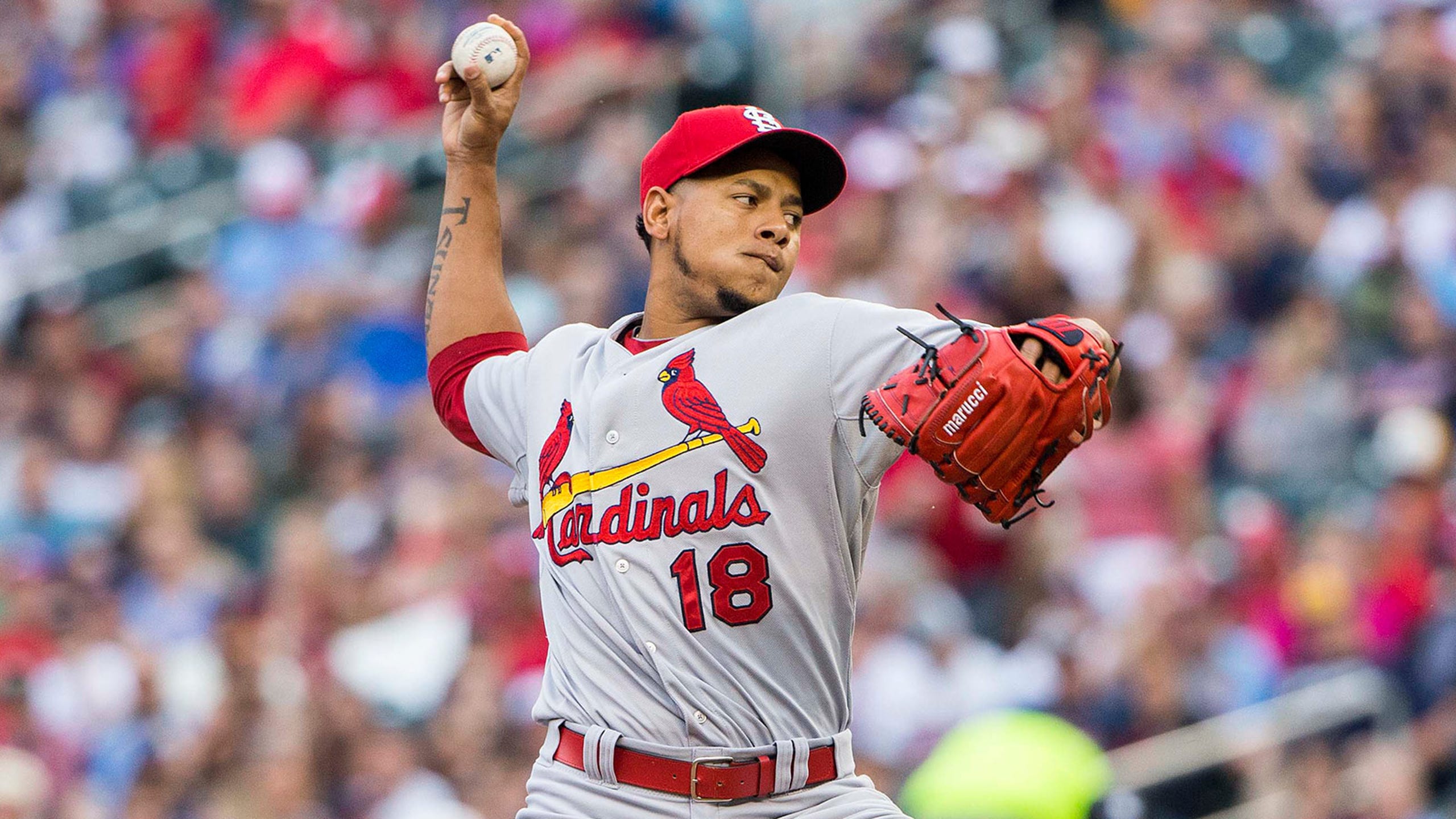 Cardinals' Martinez delivers another strong start in 3-1 loss to Twins
BY foxsports • June 17, 2015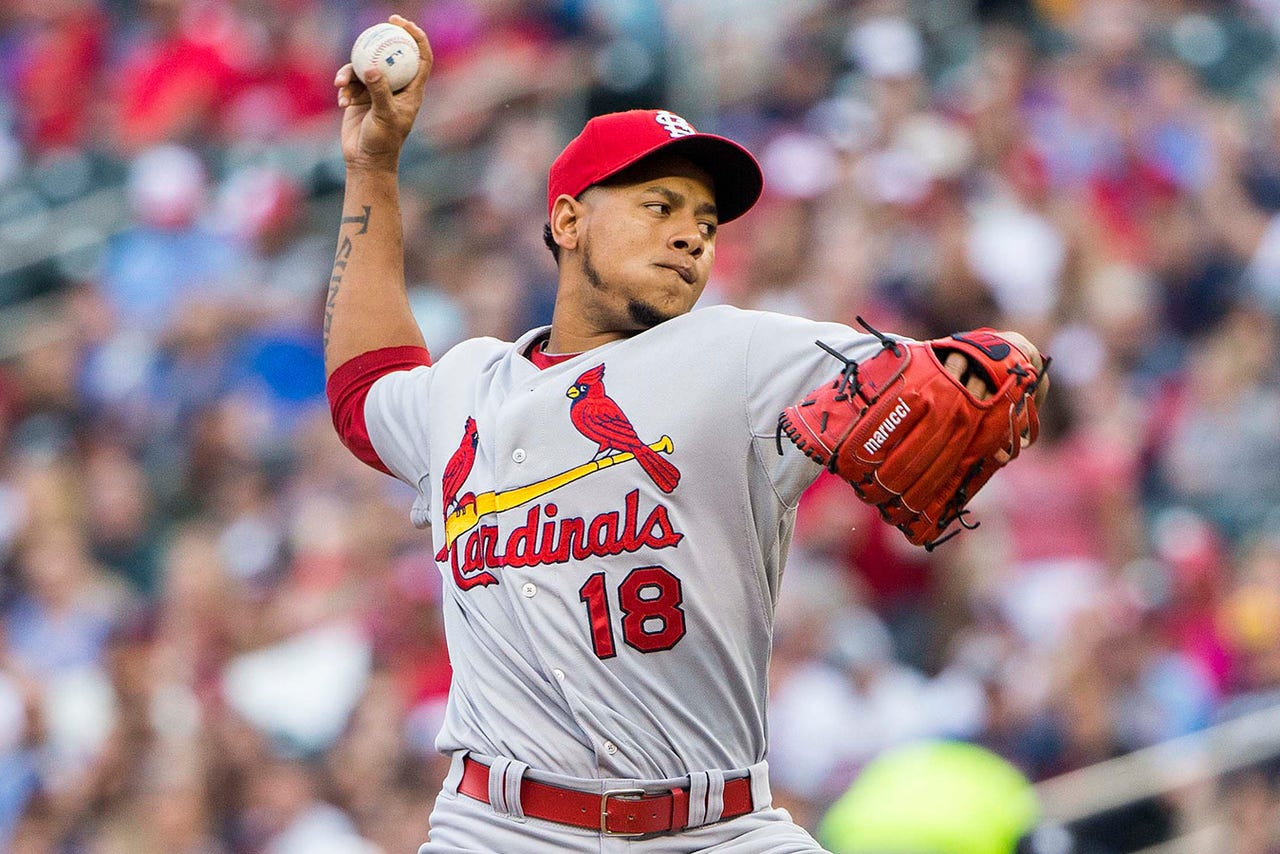 A costly error and limited offense kept Carlos Martinez from getting his eighth win in another solid start at Minnesota.
The right-hander gave up only five hits to the Twins over 6 2/3 innings. But they needed just two to score two runs in a pivotal fourth inning, thanks to a pickoff throw that got past Mark Reynolds at first base.
Eddie Rosario gained two extra bases on the play and would have scored if Kozma hadn't alertly backed up Reynolds' wild throw to third base. Two pitches later, Eduardo Nunez delivered a sacrifice fly to center that turned out to be enough to end St. Louis' five-game win steak.
"I haven't seen it except for what they showed up on the board," Mike Matheny told reporters during the Cardinals Live postgame show on FOX Sports Midwest, and he seemed surprised when told the error had been charged to Reynolds, not Martinez. "But I know the ball sailed a little bit on (Reynolds), couldn't see if he got his feet tangled up or what, but I'm sure they had a better look than I did."
Martinez bounced back to end the inning with a strikeout, and he wouldn't allow another hit until catcher Chris Hermann's one-out single in the seventh. Byron Buxton became Martinez's sixth strikeout victim before he left the game after hitting Brian Dozier to load the bases, but the 23-year-old still has three wins and a 1.06 ERA over his last five starts.
"I thought he was good," Matheny said. "He kept his composure and kept us in the game. We've got to score some runs."
Although the Cardinals had scored at least three in eight straight games, they're averaging only 2.7 runs over their last 11. They haven't manufactured more than four since a 7-1 win at Los Angeles on June 4 and are hitting just .241 this month.
3 UP
• More power from Reynolds. Only the high right-center-field wall at Target Field kept Reynolds from hitting his third home run in four games. The first baseman still got to second with a double, and he's reached base in 16 of his last 17 games.
• Heyward heating up. Jason Heyward's improved approach at the plate produced more positive results with two singles in three at-bats. The right fielder has at least one hit in five of his last six games to raise his batting average to .259.
• Choate thriving in niche role. Randy Choate keeps getting the job done as St. Louis' left-handed specialist. The 39-year-old fell behind Joe Mauer 2-0 before coming back to strike out the Twins' No. 2 hitter with the bases loaded in the bottom of the seventh. Choate has retired the lone batter he faced in seven of his last eight appearances.
3 DOWN
• Kozma's struggles continue. Pete Kozma slammed down his bat in disgust after a pop-up to Hermann a few feet in front of the plate. The Cardinals' backup shortstop went 0 for 2 to extend his hitless streak to 18 at-bats, dating back to a second-inning single in a 10-2 win over the Mets on May 19. Regular shortstop Jhonny Peralta served as designated hitter while Kozma played solid defense, but he's still looking to regain the stroke that enabled him to hit .408 in spring training.
• Peralta cooling off. A terrific five-week stretch appears to have finally come to an end for Peralta. He still leads St. Louis with a .308 average, 10 home runs and 35 RBIs, but he's just 2 for 15 over his last four games, including a 1-for-4 night at Minnesota on Wednesday.
• Extra-base trouble. The Twins made the most of an expansive outfield against Cardinals pitching. Three line drives into the gaps or down the line resulted in three doubles through four innings against Martinez, who has allowed opponents to hit just .150 this season with runners in scoring position. Eddie Rosario added an insurance run in the eighth when he lined a triple to right-center off Matt Belisle and scored.
"(Carlos) just had a couple tough pitches when he got into some hitter's counts that either led to a walk or a breaking ball that spun into the middle of the plate and they made him pay," Matheny said. "But he still didn't give up much."
You can follow Luke Thompson on Twitter at @FS_LukeT or email him at lukegthompson87@gmail.com.
---