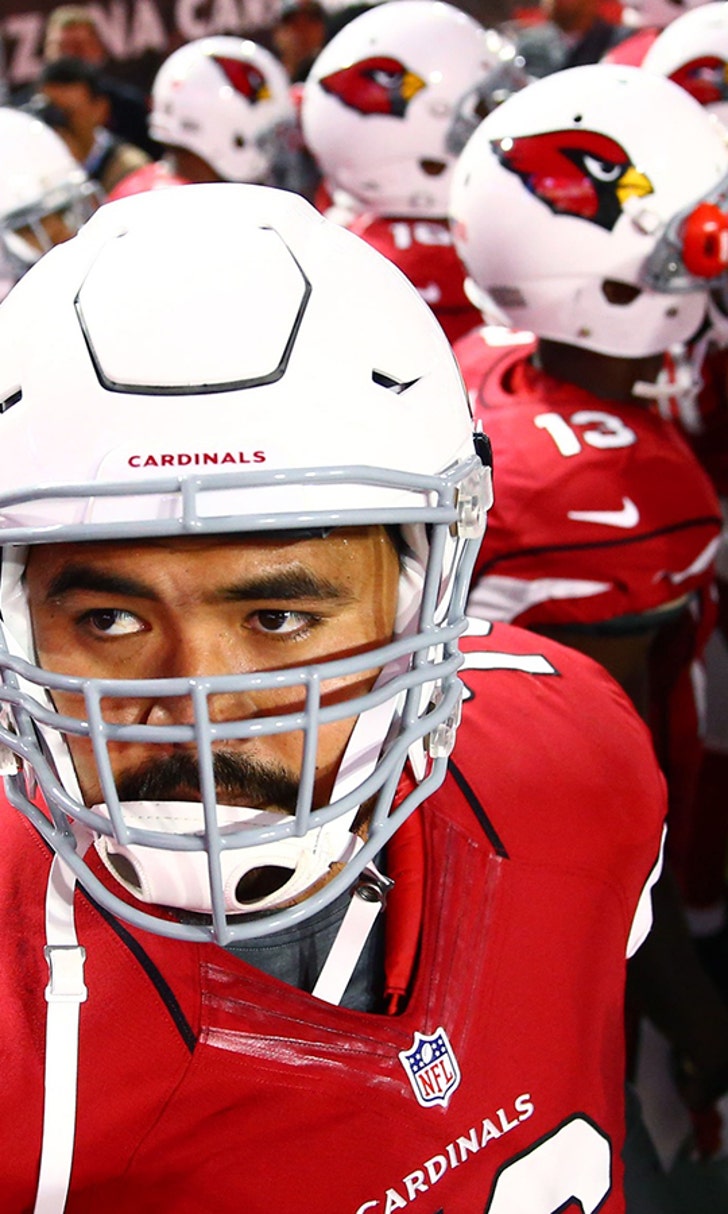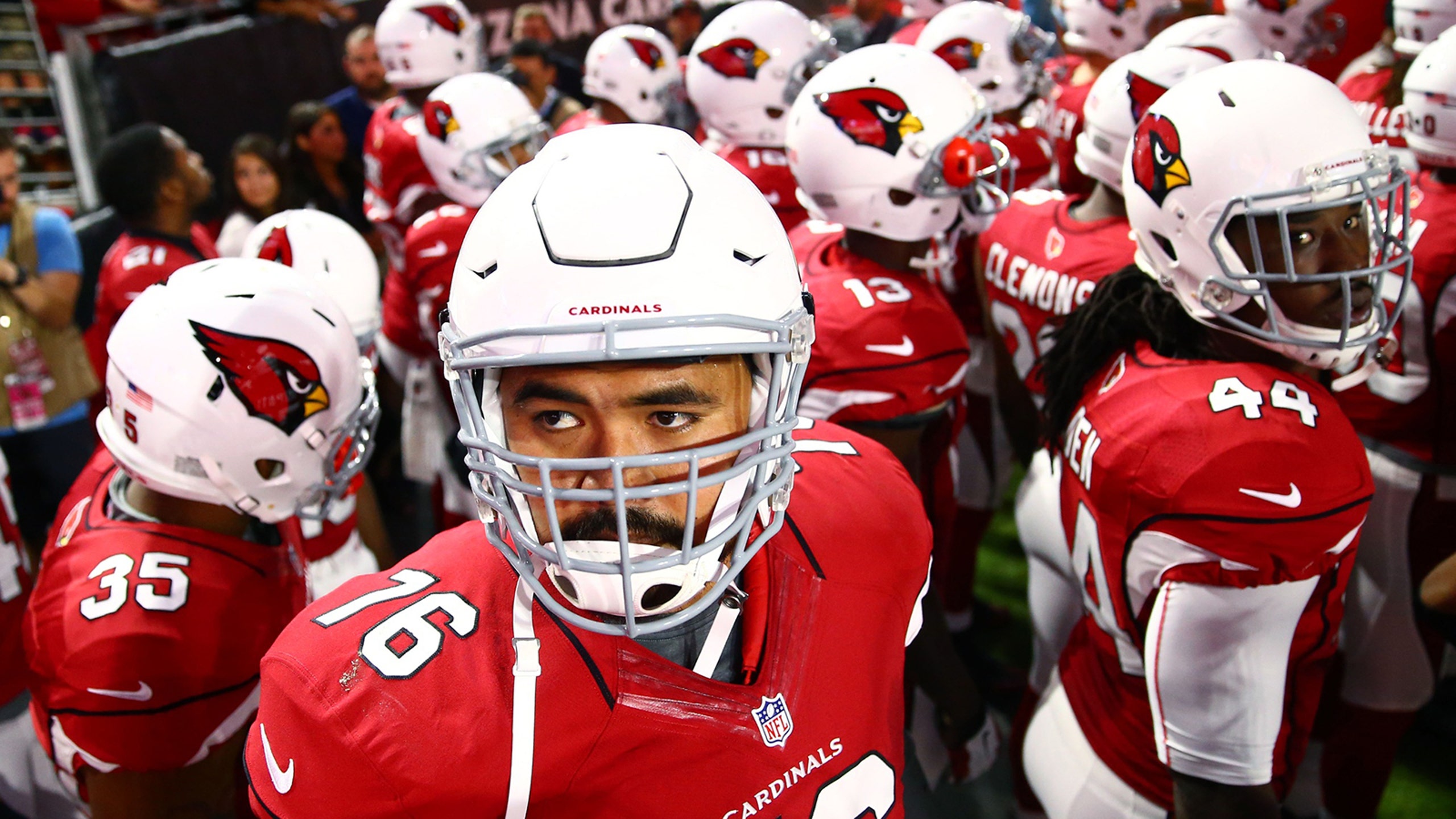 Cardinals lose both guards Mathis, Iupati in much-needed win
BY foxsports • October 7, 2016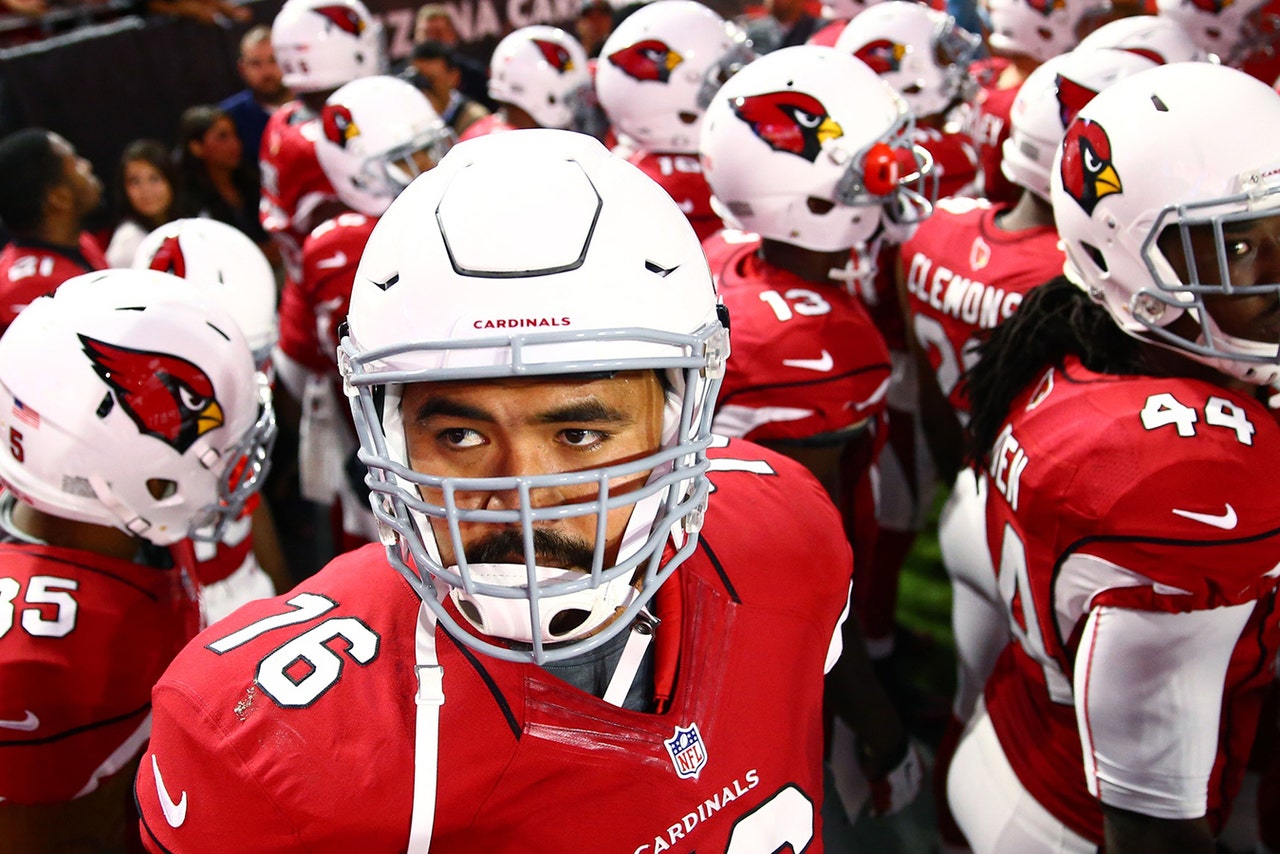 TEMPE, Ariz. -- No matter that it wasn't a work of art, the Arizona Cardinals got a much-needed victory, but they lost their two starting guards to what appeared to be serious ankle injuries.
Coach Bruce Arians said Friday that the team "was still in the evaluation process" of Evan Mathis and Mike Iupati.
"Mike is looking a little more promising than Evan at this moment," Arians said. "Whether or not there will be roster moves, we'll talk about it over the weekend, Steve (general manager Steve Keim) and I."
Arians praised the play of backups Earl Watford and John Wetzel, especially Wetzel, normally a tackle who hadn't played guard since training camp.
After the 33-21 win at San Francisco on Thursday night, the Cardinals are 2-3. They won't practice again until next Wednesday.
That still gives them five days of practice before a Monday night home game against the New York Jets.
"It's a mini-bye week," Arians said. "We should get a lot of guys back. Some of the veteran guys can heal up and still have an extra day of practice for the Jets."
Defensive tackle Calais Campbell, who had an interception and two sacks -- one for a safety, welcomed the time off.
"That's the biggest benefit of playing Thursday night," he said. "You don't get a lot of time to prepare and take care of your body when you play Thursday. It's always tough, but the one benefit is its pretty much a bye week to get massages, flush your system out, just get back to feeling good."
Arians said quarterback Carson Palmer was "hopefully in the last of the (concussion) protocol." Will Palmer be back for the Jets game?
"I can't say for sure," Arians said, "but he sure looks good in there lifting weights."
With Palmer out, backup Drew Stanton's statistics were unremarkable (11-for-28 for 124 yards). But he did throw two touchdown passes to Larry Fitzgerald and didn't commit a turnover.
That Cardinals trailed 7-0 and had punted all six times they had the ball when they made probably the biggest play of the game.
With 1:55 to play in the half, Chandler Jones batted Blaine Gabbert's pass into the air and Campbell gathered it in at the San Francisco 21-yard line.
"I was trying to bat it myself. It got batted before it got back to me," Campbell said, "so I had my eye on the ball the whole time. ... Growing up playing basketball I averaged 16 rebounds in high school. That was in my mind. If the ball was in the air I was going to go get it."
On the next play, Stanton threw to a wide open Fitzgerald and it was 7-7 at the half.
David Johnson rushed for 157 yards, the most in an NFL game this season. But, as he has in the past, Arians found things to criticize.
"Oh, he had some deficiencies in this game," Arians said. "He left another hundred yards out there. That same damn pass route that he screwed up in the end zone, he did it again. I'm changing the name of the play so he can't screw it up anymore. Then I can cheer for him. He ran extremely well, but he did put the ball on the ground and he cannot have that."
Arians loves for his Cardinals to pass the ball but he turned to Johnson and his backup Andre Ellington on the drive that sealed the victory.
The Cardinals went 76 yards in 12 plays, using up 7:12 in the process. Eleven of the plays were running plays. The lone pass went to Johnson for 21 yards.
Next up is a matchup with Jets coach Todd Bowles, the defensive coordinator the first two years Arians was in Arizona.
"I don't look at it that way," Arians said. "It's the Jets. He and I don't get to play."
Notes: Arians said inside linebacker Kevin Minter has a mild concussion. ... Michael Floyd didn't have a catch and dropped a couple. Arians said Floyd is "pressing" and the fact the wide receiver is in a contract year has a lot to do with it. ... Arians said the special teams played the best of any game since he's been in Arizona. ... Outside linebacker Markus Golden leads the NFL with six sacks but has played one more game than the other top players.
---
---