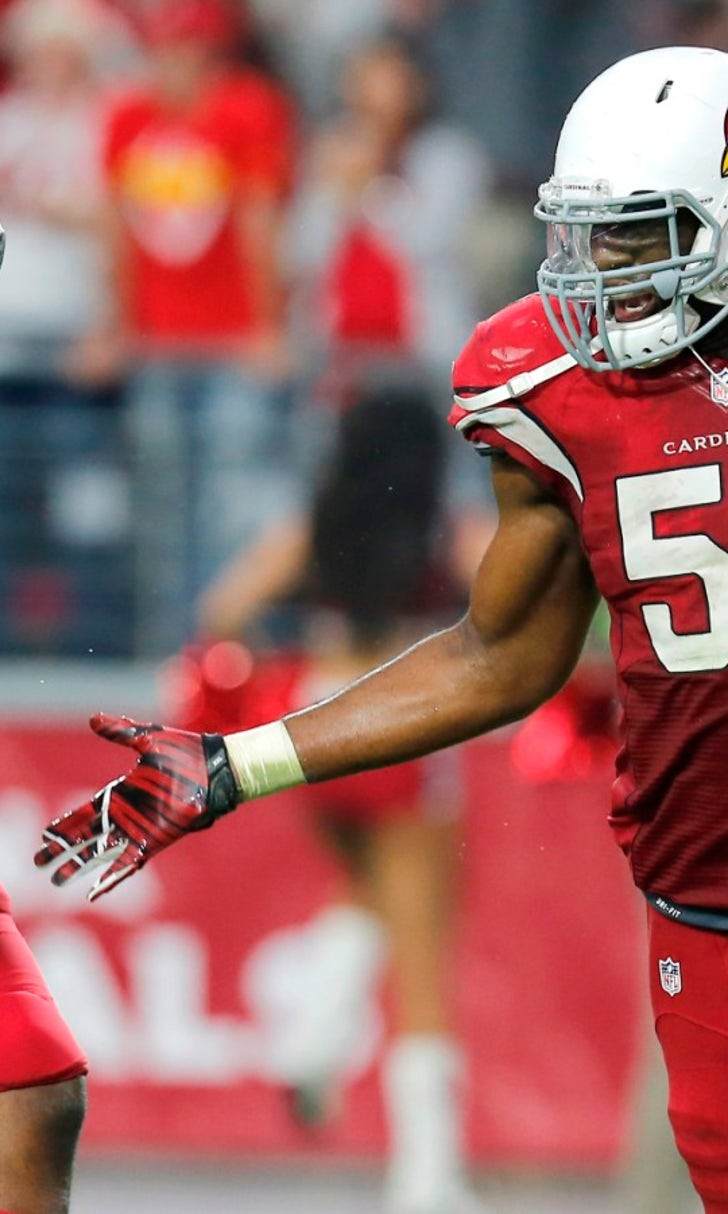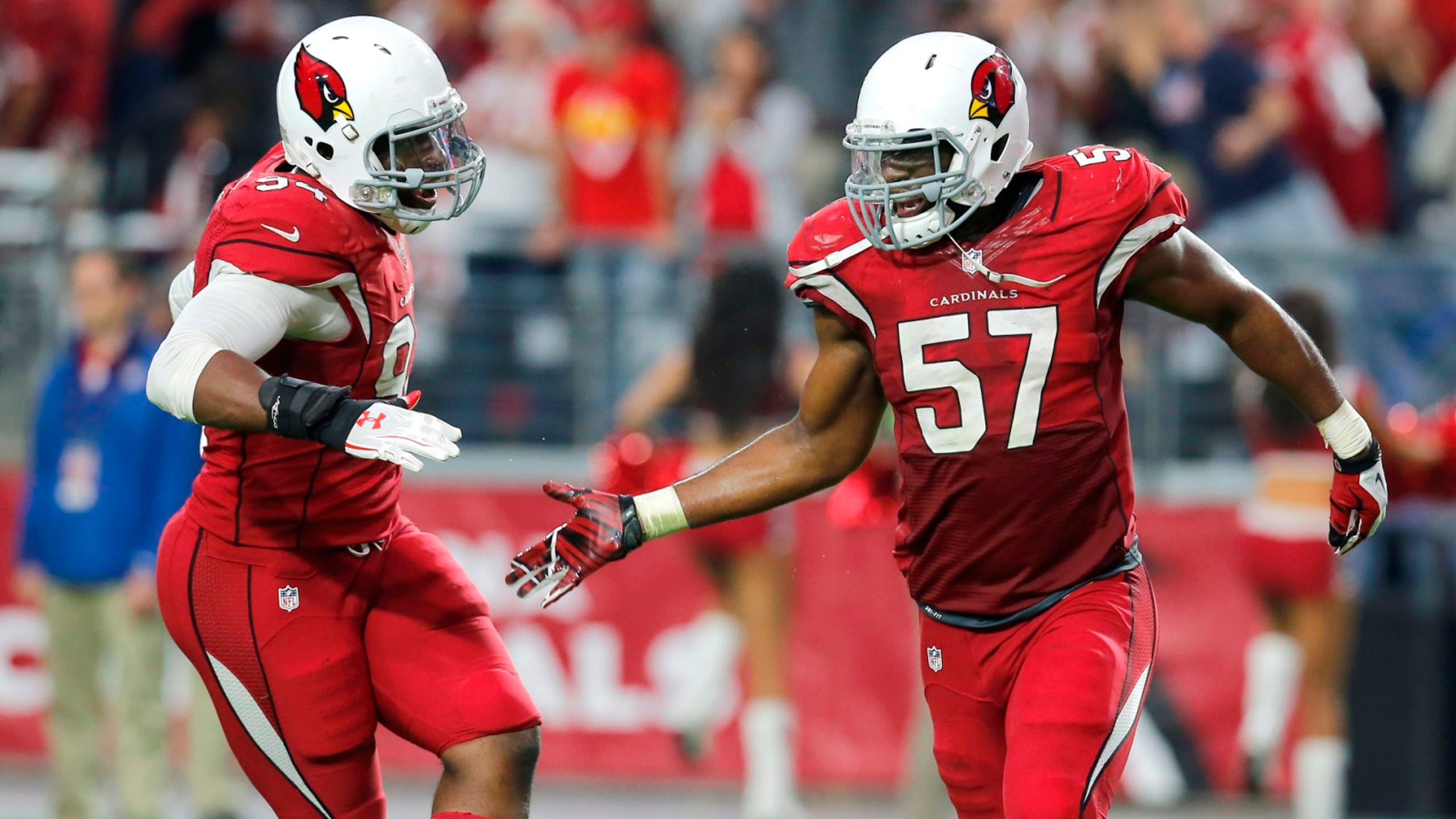 Cardinals hold off Chiefs, end skid
BY foxsports • December 7, 2014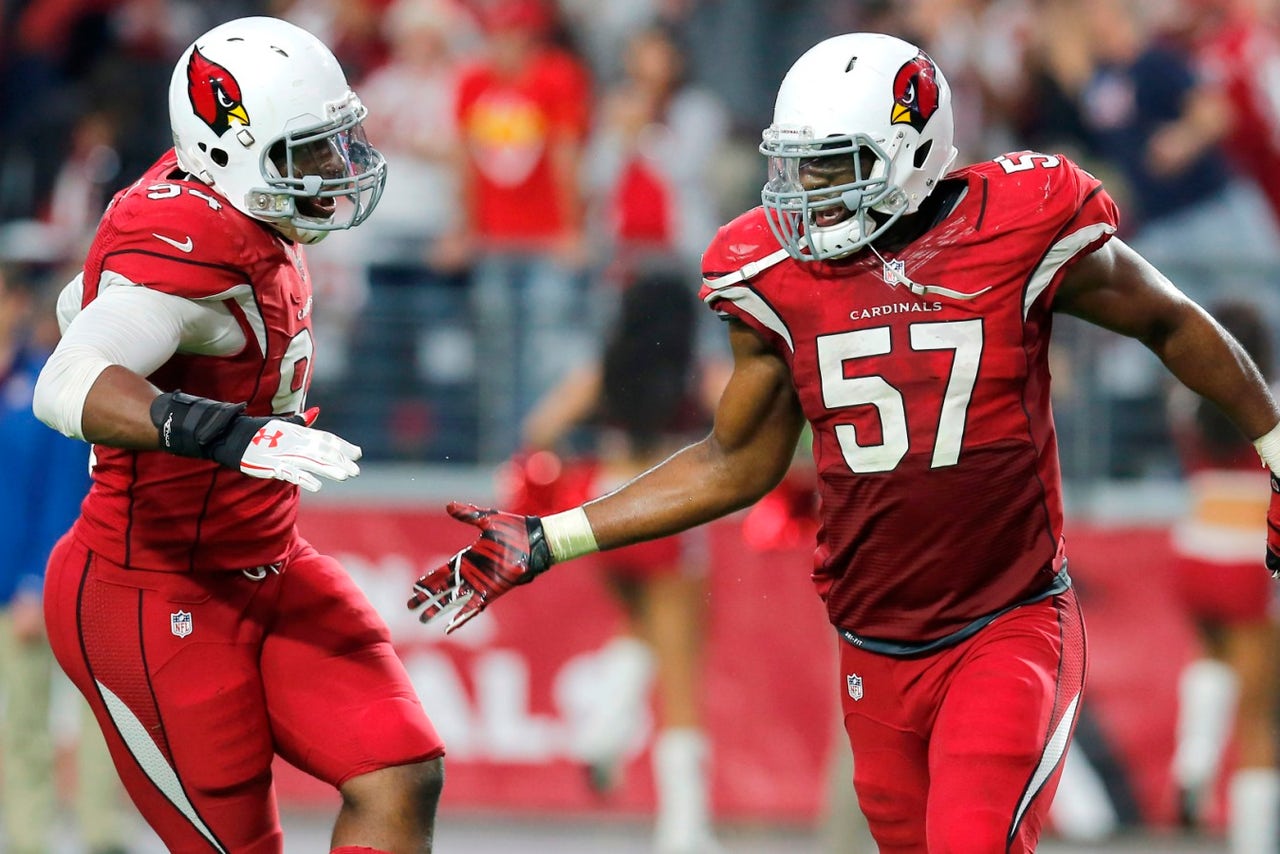 GLENDALE, Ariz. -- Kerwynn Williams went from pretending to be Jamaal Charles on the Arizona scout team this week to outgaining Charles in the Cardinals' 17-14 victory over the Kansas City Chiefs on Sunday.
"That's storybook stuff," teammate Larry Fitzgerald said.
With starting tailback Andre Ellington out for the season, the Cardinals turned to a guy who had been called up two days earlier from the practice squad. Williams delivered, rushing for 100 yards, 9 more than Charles.
"That's who we are," Arizona coach Bruce Arians said. "A team is what it takes. That's what we've built this thing on."
The NFC West-leading Cardinals (10-3) took the lead when Drew Stanton threw a 26-yard touchdown pass to Jaron Brown on third-and-18 in the third quarter.
The Cardinals' seven wins are the most at home for the franchise since when the Chicago Cardinals won 11 of 13 in 1925.
Arizona held on after winning a crucial reversal. Kansas City was driving with five minutes remaining when Arians challenged that tight end Travis Kelce fumbled after a 19-yard reception to the Arizona 22. The officials ruled that Kelce lost the ball before he rolled on his back and got to his feet. Kelce grabbed the ball back, but apparently not soon enough.
"He tried to maintain possession," referee Craig Wrolstad told a pool reporter, "but he did not, did not regain possession."
Kelce said he was "shocked" by the ruling.
"I thought I regained control of the ball," he said. "But you can't go back in time. I fumbled the ball. It was called as a fumble and I'm just going to have to live with that."
Coach Andy Reid said "from my vision, I thought he regained possession of the ball, but I'm not making the call."
Justin Bethel recovered at the Arizona 15, ending the last serious Kansas City threat.
The Chiefs (7-6) are tied with four other AFC wild-card hopefuls looking up at San Diego, Pittsburgh and Baltimore. The Cardinals have a one-game lead over Seattle, and the Seahawks travel to Arizona in two weeks.
Jamaal Charles scored two first-half touchdowns on a 63-yard run and 18-yard pass from Alex Smith, but the Chiefs were shut out in the second half.
Reid said after the game that Charles had a slight ankle sprain and back spasms.
An offensive pass interference penalty against Anthony Fasano negated a Kansas City touchdown. Two plays later, Alex Okafor intercepted Smith.
The Cardinals drove to the Chiefs 26, and on third-and-18 Stanton threw over the middle to hit Jaron Brown in stride for the winning score. The 2-point conversion pass to John Carlson was good and, for the first time in the game, Arizona had the lead, 17-14.
Arizona rookie Chandler Catanzaro kicked three field goals but missed two, the first off the right upright, the second off the left with 1:09 to play.
That gave Kansas City a chance, but the Chiefs never got to midfield before turning it over on downs.
Arizona's injury-riddled team got another when cornerback Antonio Cromartie left in the fourth quarter with what the Cardinals first termed an Achilles tendon injury, although Arians later said the Achilles was "stable."
Ellington is out for the season with what Arians said after the game is some sort of hernia. He also had lingering hip and foot problems.
That led Arizona to bring up Williams for the second time this season. He had been released from the San Diego practice squad and never had carried the ball from scrimmage in an NFL game until Sunday.
Williams said the plan was for it to be "running back by committee."
But there was no doubt who was the main man as the afternoon wore on.
The seventh-round draft pick of Indianapolis in 2013 revved up what has been a sluggish Arizona running game. He carried 19 times, averaging 5.3 yards per carry. The Cardinals had rushed for 99 yards in the last two games combined. They got 141 on Sunday.
In the first half, Smith completed 12 of 13 passes for 109 yards and a score. In the second half, he was 11 of 23 for it 182 yards and an interception.
Charles gained 91 on 10 carries, 63 of them in one attempt.
NOTES: Chiefs still don't have a touchdown completion to a wide receiver this season. ... Arizona's lone remaining regular-season home game is Dec. 21 against Seattle. ... Cardinals are 7-0 at home, 13-2 since Arians became coach. ... Fitzgerald played after missing two games with a sprained knee.
---