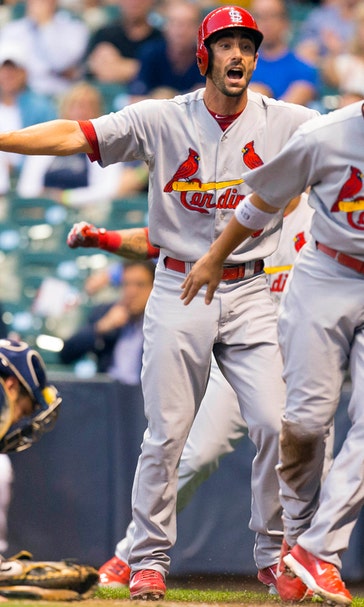 Cardinals hold off Brewers, 3-2
September 5, 2014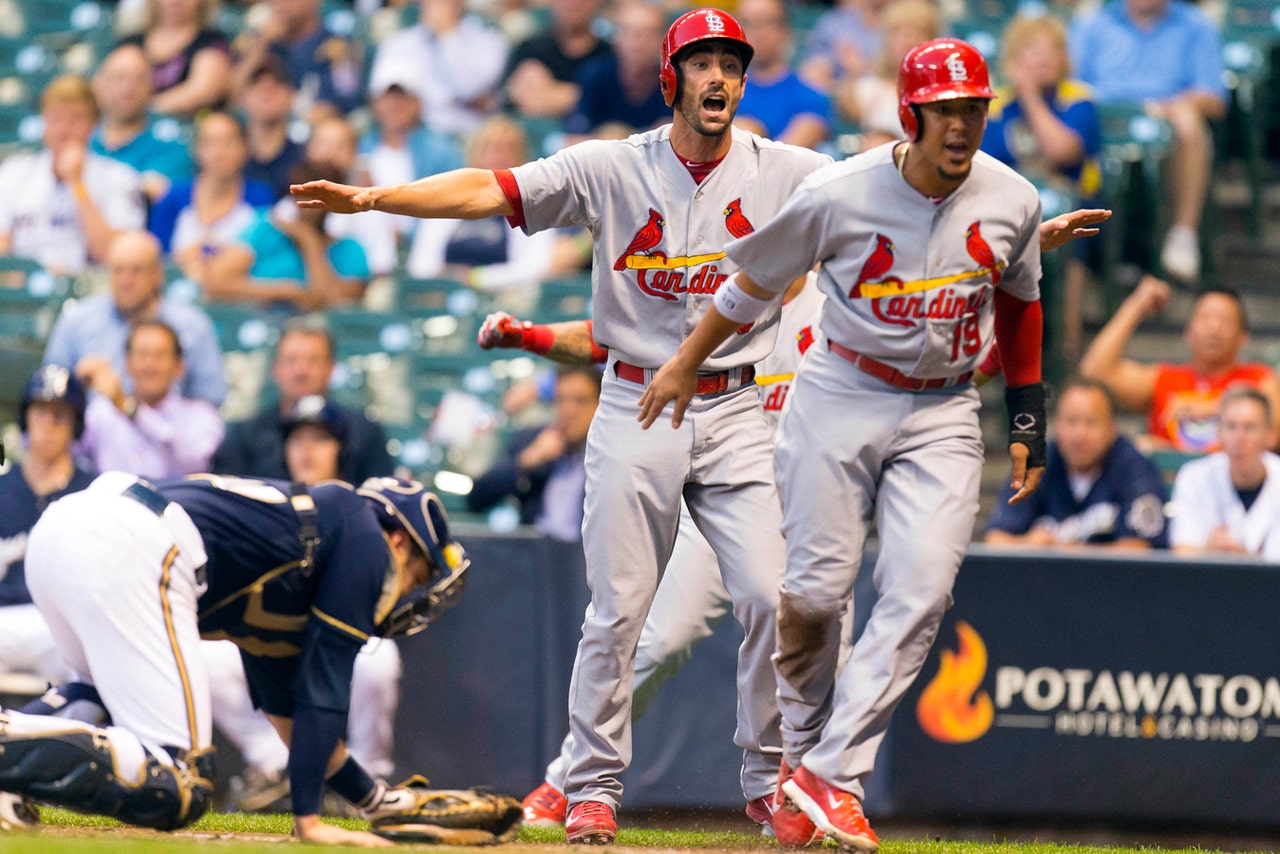 MILWAUKEE -- Inning after inning, the St. Louis bullpen got into tough jams in a one-run game.
Marco Gonzales and five fellow relievers staved off every advance, getting a huge boost from a game-saving catch in center field by Peter Bourjos.
The bullpen combined for six innings of one-run ball and the Cardinals held off the slumping Milwaukee Brewers 3-2 Thursday night for their sixth straight win.
"We had guys picking each other up all night," manager Mike Matheny said.
The Cardinals moved to a season-high 14 games above .500 and extended their lead to four games in the NL Central over the Brewers, who lost their ninth straight.
St. Louis used the bullpen early after Michael Wacha was limited to three innings in his first start off the disabled list. Gonzales (2-2) went 2 1/3 innings for the win.
"The bullpen came in there and shut the door for those last six innings," Wacha said. "That was fun to watch."
The Brewers stranded potential tying runs in scoring position from the sixth through the ninth, the latest frustrating loss for a team that was in first place just 10 days earlier.
Manager Ron Roenicke at least he liked the fight he saw in his club.
"We hit a lot of balls hard. Either they made a really good play on it or we hit it right at 'em," Roenicke said.
St. Louis never trailed after Yadier Molina's two-run single in the first off Wily Peralta (15-10). Still, the Brewers had numerous chances to snap out of their two-week funk.
Seth Maness got the Cardinals out of the sixth by inducing Logan Schafer to fly out in foul territory with a runner on third. Carlos Martinez got third-place hitter Jonathan Lucroy to pop out to end the seventh with another runner on third.
In the eighth, the Brewers put runners on first and second with nobody out against Pat Neshek. The side-arming right-hander bounced back by getting Martin Maldonado to pop up a bunt attempt before Schafer hit a hard-hit fly that was tracked down by Bourjos at the center-field wall for the second out.
"I thought that ball was gone. I did. I thought it was out. Just an incredible catch. He's not just fast -- he's got good instincts and great jumps," Matheny said.
Jean Segura sent a flare to left fielder Matt Holliday, ending the threat in the eighth.
---