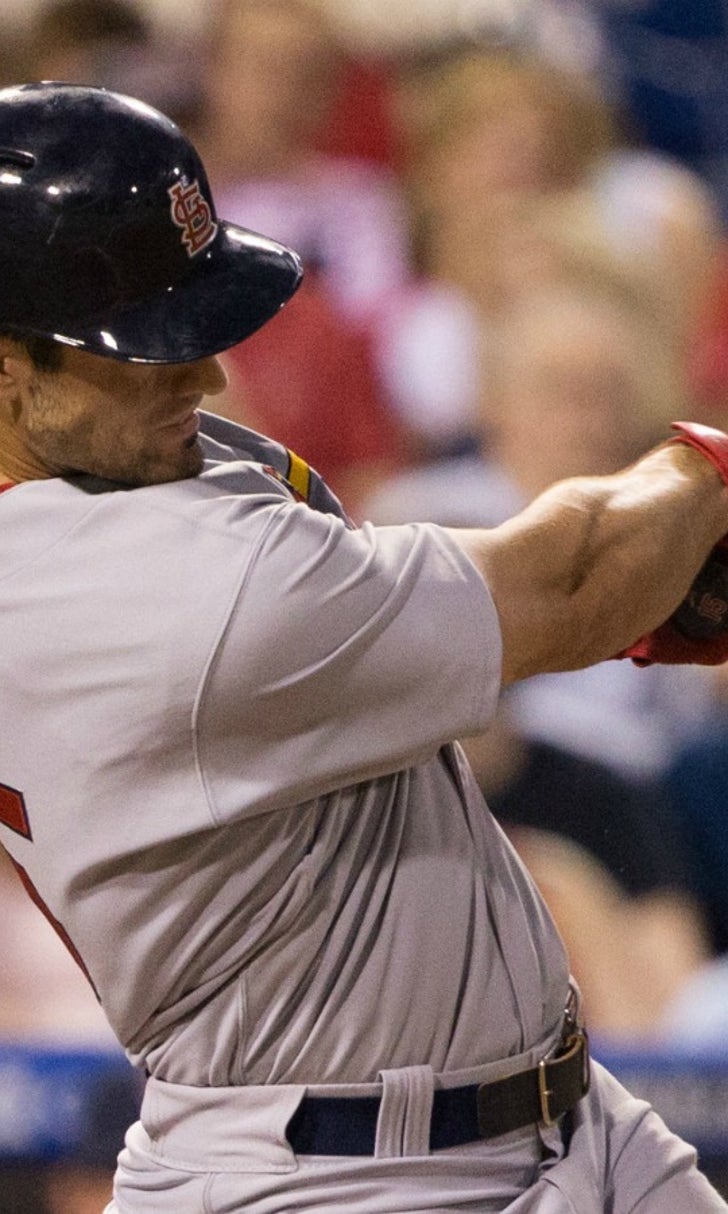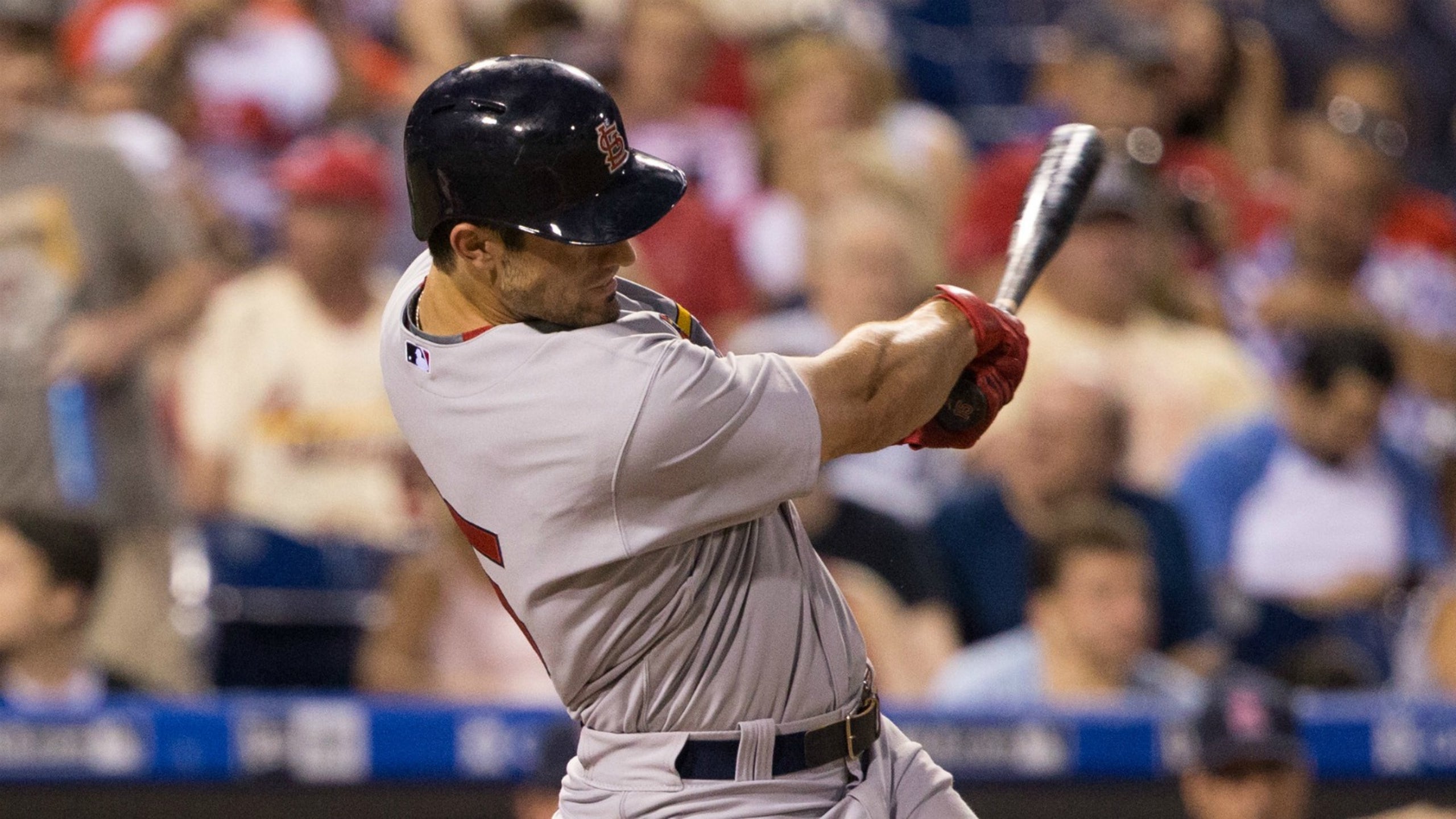 Cardinals hit three homers in 12-4 rout of Phillies
BY foxsports • June 19, 2015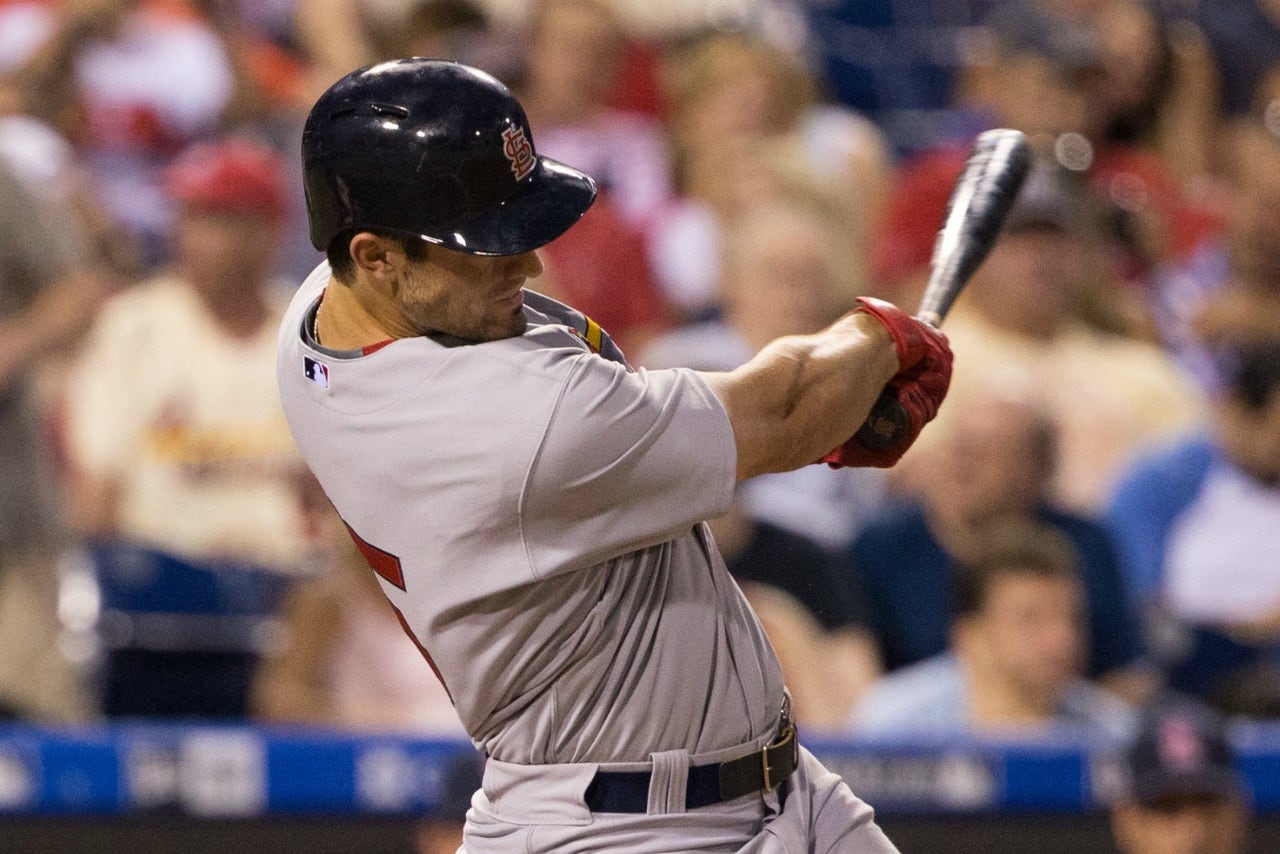 PHILADELPHIA -- After all the negative attention they've received this week, it certainly felt good for the Cardinals to bust out of their slump.
Randal Grichuk homered and had three hits, and Kolten Wong and Yadier Molina also went deep as St. Louis set season highs for runs and hits in a 12-4 rout of the Philadelphia Phillies on Friday night.
The Cardinals avoided their second three-game losing streak of the season while breaking out of the offensive funk that followed Tuesday's news of a federal investigation into whether club officials illegally hacked into the Houston Astros' player database.
The Cardinals batted .211 with five runs in the first three games after the story broke. If the investigation had any bearing on the lackluster offense, they certainly put it out of their minds against the Phillies.
St. Louis pounded out 16 hits, including six for extra bases. Jhonny Peralta doubled and had three RBIs, Mark Reynolds had a two-run double and 10 Cardinals got hits.
"It's good to see these kind of days to give everybody a good shot in the arm, confidence-wise, about our offense," manager Mike Matheny said.
Ryan Howard homered for Philadelphia, which snapped a nine-game losing streak on Thursday. The last-place Phillies sank 23 games under .500.
"Tough, tough game," manager Ryne Sandberg said. "Not much out there going right. We fell behind early and with not swinging the bats, it was a tough combination. Right from the get-go it was a tough game."
Watch the Cardinals Live pregame and postgame shows before and after every St. Louis Cardinals game on FOX Sports Midwest.
Tyler Lyons (2-0) won his second straight after going 13 consecutive starts without a win dating back to 2013. He earned a victory Saturday over the Royals and cruised to his latest one behind double-digit run support.
Lyons allowed three runs and seven hits in five innings with five strikeouts and one walk. He also helped himself with the bat, singling twice with an RBI and scoring three runs.
"He had a good all-around day," Matheny said. "It got a little hairy a couple times. He was able to pitch his way through it, which is something he hasn't been able to do in the past, which is a great sign."
Even if running the bases tired him some, Lyons was happy to contribute on offense.
"I mean, ideally, sit there, relax, get your time in between innings," he said. "But being on base is obviously a good thing, too. You get to hopefully score a few runs or help the team score a few runs. I guess at the end of the day you take the runs, for sure."
Phillippe Aumont (0-1) struggled in a spot start for injured Philadelphia ace Cole Hamels, allowing six runs and five hits in four innings.
It was the first career start for Aumont, who entered 1-5 with a 6.13 ERA in 45 big league relief appearances. He switched to a starting role this spring in an attempt to improve his command and had some success in the minors, going 3-4 with a 2.35 ERA in 14 outings (10 starts). But against the Cardinals, Aumont walked seven and threw a wild pitch. Forty-eight of his 104 pitches were balls.
Aumont continues to show glimpses of promise, but wildness derails any consistency -- something he said is mental.
"It has to be between the ears," Aumont said. "It's frustrating to be in the position, fighting it. It was just a constant battle with myself. That's what it's been my whole career -- just me, myself and I out there. Because when I execute my pitches, I get these guys out."
Two-run homers by Wong and Molina highlighted a four-run second inning that gave the Cardinals a 4-0 lead. In the fourth, Peralta drove in Matt Carpenter and Lyons -- both of whom walked -- to put St. Louis up by six. And the Cardinals scored five runs on six hits against Justin De Fratus in the fifth.
Aumont and De Fratus combined to throw 162 pitches in six innings, 67 of which were balls.
HAPPY HOWARD
Howard homered for the second straight game, putting the Phillies on the board with a three-run shot in the fifth. A Missouri native whose favorite team growing up was the Cardinals, Howard homered for the 21st time in 62 career games against St. Louis.
STARTERS STRUGGLING
Phillies starters have gone 24 straight games without a victory, dating to May 23. They are 0-15 with a 5.97 ERA during that stretch.
TRAINER'S ROOM
Cardinals: Matheny said there's no timetable for the return of RHP Lance Lynn (forearm), who has been on the DL since June 8.
Phillies: Hamels indicated he will make his next scheduled start Wednesday against the Yankees. Hamels missed Friday's turn with a strained right hamstring.
UP NEXT
Cardinals: RHP John Lackey (5-4, 3.59 ERA) looks for his first road win of the season Saturday night in the middle game of the series. Lackey is 0-3 with a 6.49 ERA in 11 starts away from home.
Phillies: RHP Aaron Harang (4-8, 3.24) will try to halt a five-game losing streak. Harang, whose last win came on May 15, has a 6.07 ERA during his skid. He is 7-16 with a 4.39 ERA in 28 starts against St. Louis.
---