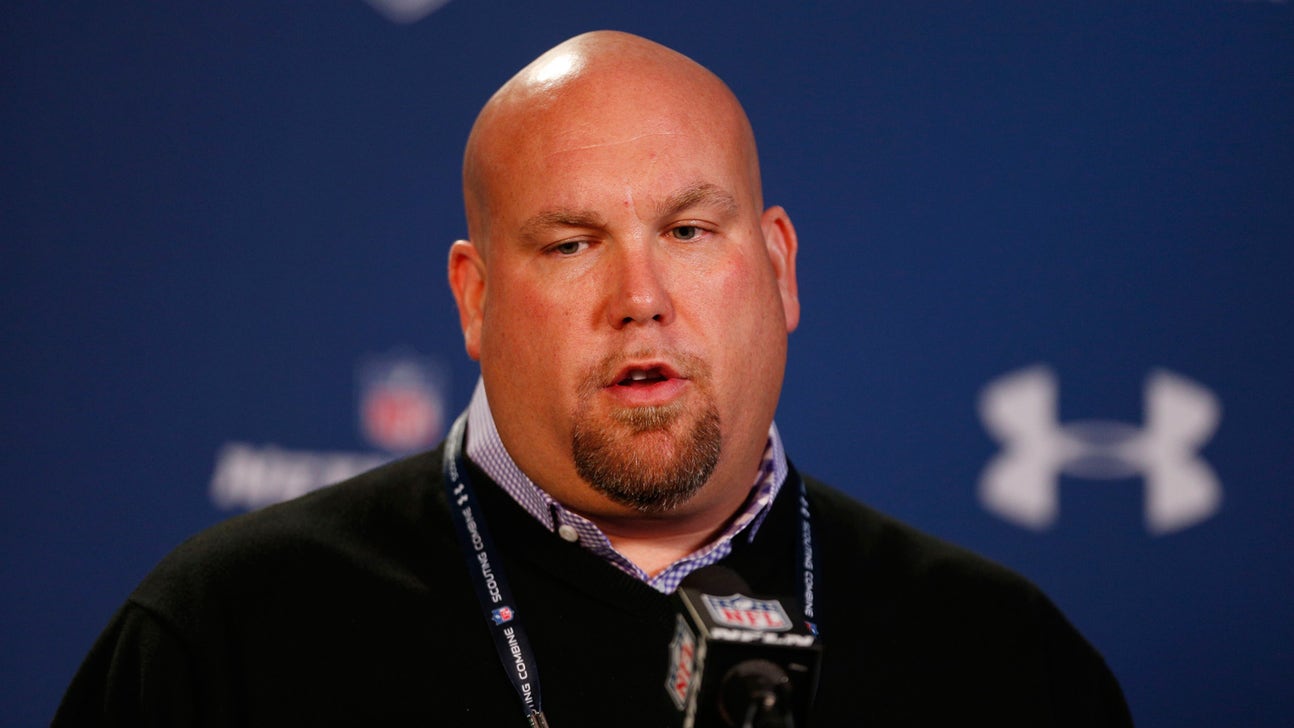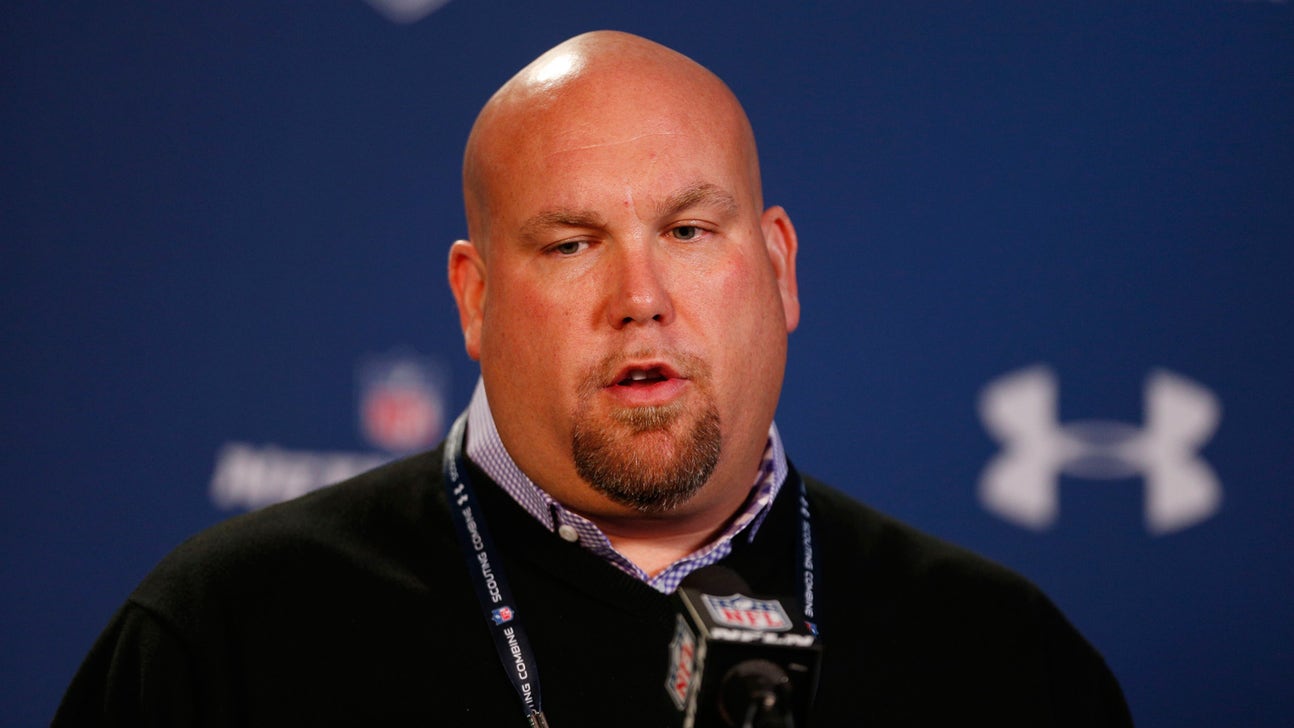 Cardinals GM talks Dansby, dollars and improving the defense
Updated
Mar. 4, 2020 10:11 p.m. ET

Cardinals general manager Steve Keim addressed the media in a 15-minute Q&A session on Thursday at the annual NFL Scouting Combine in Indianapolis. Here is a sampling of his responses to questions from reporters who attended the press conference, courtesy of an audio file from the Cardinals and an earlier interview with FOXSports1's Alex Marvez.
On rumors that the Cardinals were set to trade receiver Larry Fitzgerald to New England -- rumors that died after Fitzgerald agreed to restructure his contract this season.
Keim: "I was driving in to work one morning and I heard the rumors about the trade. I was trying to find somebody to fire, because they never called me."
On the importance of re-signing free-agent inside linebacker Karlos Dansby.
Keim: "He's a big priority. Karlos is a guy we'€™d like to have back. He's a great leader. He's a good football player. Hopefully, we can get something done but you have to be prepared to move on, from any player. That's why we drafted Kevin Minter in the second round last year. We saw some good things out of Kevin in training camp, in preseason football. And that's how you have to build your team. You know at times, you are going to lose players. You have to have the right kind of depth. That's why on draft day you can never draft for need because needs are always changing."
On his comfort level moving forward with QB Carson Palmer and the need to draft a quarterback of the future this May.
Keim: "Carson played well for us this year; probably better than most anticipated. And he played really, really good in the second half of the season, once he grasped Bruce'€™s offense, started to minimize the mistakes, minimize the turnovers. Other than the Seattle game, I think he did a fantastic job when it came to turnover ratio.
"He's still a guy that if you can protect, he can spin the ball as good as any. His ball placement, his accuracy, his touch is as good as any in the league when he has time to throw. I think we all know he's not the most mobile guy, and there are some issues with pressure. But with the supply and demand at quarterback, Carson at least puts us in the position where you don't have to force, and when I say force, you're sitting at (No.) 20 or wherever we are in the draft, and feel like we have to have one."
On coach Bruce Arians' willingness to play young or newly-signed players last season.
Keim: "Several times during the season, we brought in players on Tuesdays and they were catching touchdowns on Sundays. A lot of coaches, that's out of their comfort zone. If a guy doesn't know what you're doing schematically and doesn't have a great feel for your system, that's a huge obstacle. But Bruce and his staff are fearless in that area, and they are a lot of fun to work with."
On how close the team is to NFC West heavyweights Seattle and San Francisco.
Keim: "I think it's a great litmus test to play those teams in those division games because it helps expose where your limitations are, where you feel like you need to improve. Moving forward, I felt like, on each side of the ball, we were at least two to three players away from being an upper-echelon team. Obviously, going to Seattle and beating them up there showed signs that we were headed in the right direction. But obviously there are some areas that we've talked about before (like) having longer, athletic cover guys who can address the tight-end situation. We gave up big yards to tight ends. And offensive line-wise, we just need to strengthen it and create more depth."
On whether the Seahawks and 49ers make-up impacts the way the Cardinals build their roster.
Keim: "It does, absolutely. Look at those two quarterbacks in particular, guys who can not only beat you with their arm, they can beat you with their feet as well. Last year, we felt we had to get longer and more athletic on defense to try to be able to play on the perimeter with those guys, because, as plays break down, those guys get outside the pocket, so you have to have guys like (Karlos) Dansby and guys like Daryl Washington who can run and cover ground and play outside the box.
"(On defense): They have great perimeter pass rushers; they have guys who can go inside and out. I think that's what you're looking for: guys that are interchangeable parts that can play in multiple fronts. You have guys like Earl Thomas, guys like Richard Sherman who are elite cover guys, who are aggressive, they're physical. They all fit that scheme. Defensively, I think we're close, but there's a few more pieces to the puzzle I think we need to add."
On whether running back Andre Ellington will become a feature back and the future of power back Stepfan Taylor.
Keim: "Most teams use a platoon of backs, and that would probably be no different for us. Andre, the way he's built, his body type is more in line with guys like Chris Johnson; guys like Jamaal Charles.  His speed and acceleration, his movement skills, that's his strength, but to say that you're going to play him 25 to 30 snaps, pounding the ball between the tackles, you're probably leaving yourself open for some injury.
"Stepfan Taylor has been fantastic for us, not only in the pass protection phase but his run skills. He and Andre are really polar opposites. He's a guy we have big expectations for. I think the future is really bright for him."
On how Fitzgerald's restructured contract will help the Cardinals, who have a little more than $10 million in dead money, but will get a boost because the salary cap will rise from $123 million to $132 million in 2014.
Keim: "Our goal is always to have a better balance with your cap situation. Obviously, that gave us some flexibility moving forward, whether it's in free agency or moving forwards with some of our players like Patrick Peterson. The goal is to obviously eliminate some of the dead money we have and to get a little healthier from a cap standpoint."
On getting 2013 first-round pick Jonathan Cooper back this season (Keim has said Cooper is ahead of schedule on his rehab from a broken left fibula).
Keim: "It's like getting another first-round pick. Everything we saw out of Jon prior to the injury really showed us that he was the guy that we anticipated he would be."
On whether former Missouri defensive lineman Michael Sam, who is gay, will have trouble finding a home in the NFL.
Keim: "What I'm concerned with is his skill-set on the field, his ability to learn and process information, what his medical stuff looks like and can he stand up and play outside linebacker? Race, religion, sex orientation, that stuff doesn't come into play. If Michael Sam can help you on the field he's a guy who's going to fit in well in the NFL."
Follow Craig Morgan on Twitter
---