Cardinals fend off Brewers, 9-7
Published
Aug. 2, 2014 10:39 p.m. ET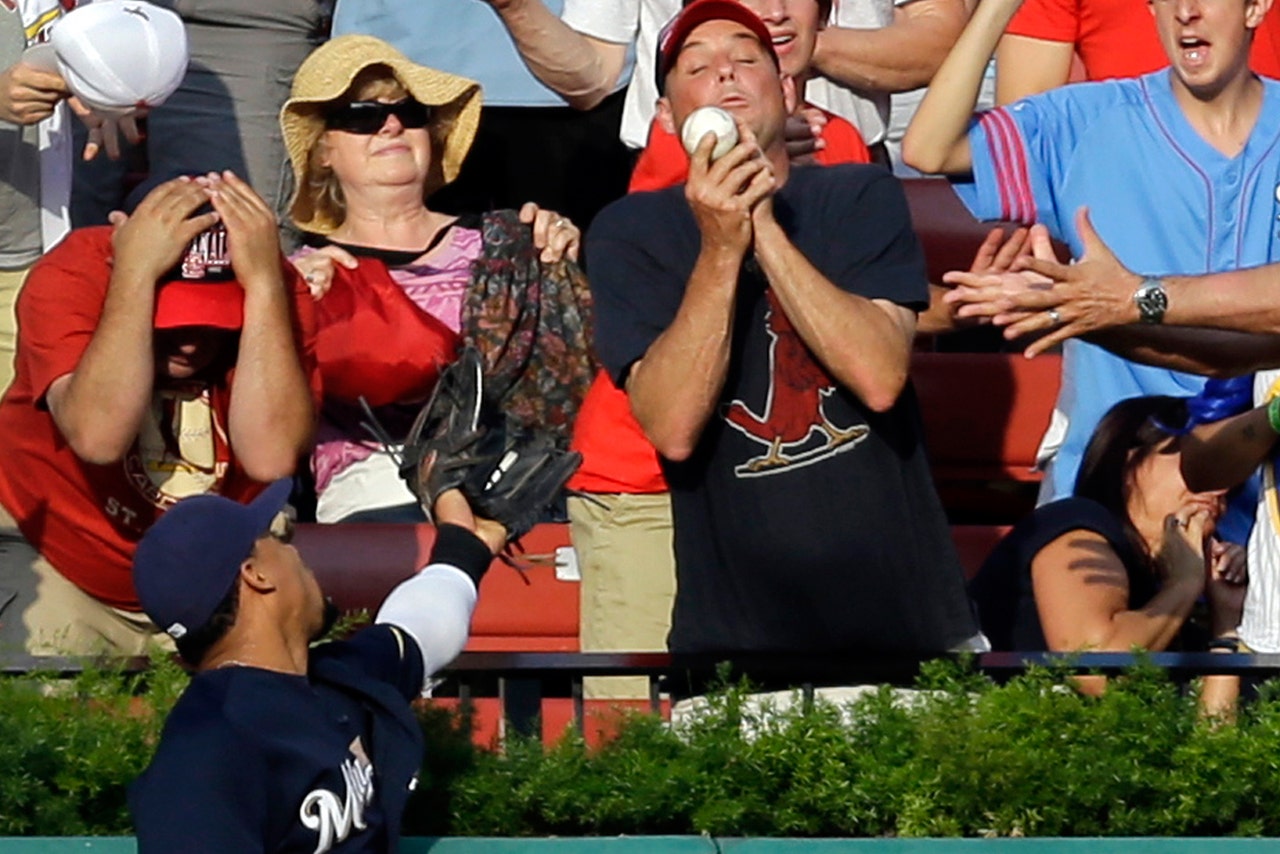 ST. LOUIS -- St. Louis manager Mike Matheny decided at the last minute against giving slumping infielder Kolten Wong the day off on Saturday.
It proved to be a smart move.
Wong homered and had three RBI and Justin Masterson won his St. Louis debut as the Cardinals beat the Milwaukee Brewers 9-7 on Saturday night.
St. Louis, which had lost three of its previous four, moved two games behind first-place Milwaukee in the NL Central. The Brewers had a two-game winning streak snapped.
Wong, who entered the contest mired in a 6 for 36 skid, went 3 for 5. He slammed a bases-loaded single to trigger a five-run outburst in the second inning that put St. Louis ahead to stay 6-1. He also hit a solo homer in the first.
"That worked out fine for all of us," Matheny said of the late pre-game move. "It was nice to see him bounce back. With a young player, when he has a couple of rough days, you wonder, 'can he leave it behind and go back to having a nice approach.' He jumped right in and had some big at-bats."
Wong was 2 for 3 in his career against Brewers starter Kyle Lohse, a key factor in Matheny leaving him in the lineup.
Wong, who entered the game hitless in his previous eight at-bats, spent some extra time studying his approaches at the plate following Friday's 7-4 loss to Milwaukee.
"I knew the reason I was striking out as soon as the game finished yesterday," Wong said. "I was swinging way too hard trying to do way too much."
Masterson (1-0) gave up five runs on seven hits over six innings. He was acquired from Cleveland on Wednesday for minor league outfielder James Ramsey.
"There was a little rust out there," Masterson said. "But with that intense offense that we had, and some solid defense, that makes it fun to be out there."
Aramis Ramirez and Scooter Gennett drove in two runs each for the Brewers. Ramirez had three hits for the second successive game.
Lohse (11-6) took the loss. Lohse, who pitched for the Cardinals from 2008-12, gave up nine runs on nine hits over four innings. He struck out two and walked three. Lohse gave up eight earned runs in a 15-5 loss at Pittsburgh on June 6.
"It was just a rough one," Lohse said. "I just left too many balls out over the plate."
St. Louis closer Trevor Rosenthal recorded his 33rd save in 37 opportunities. He allowed a leadoff double to Jean Segura. Rosenthal then appeared to hit Elian Herrera with a pitch, but the call was overturned by a challenge. Rosenthal then got Herrera to ground out. He struck out Carlos Gomez and Gerardo Parra to end the game.
---