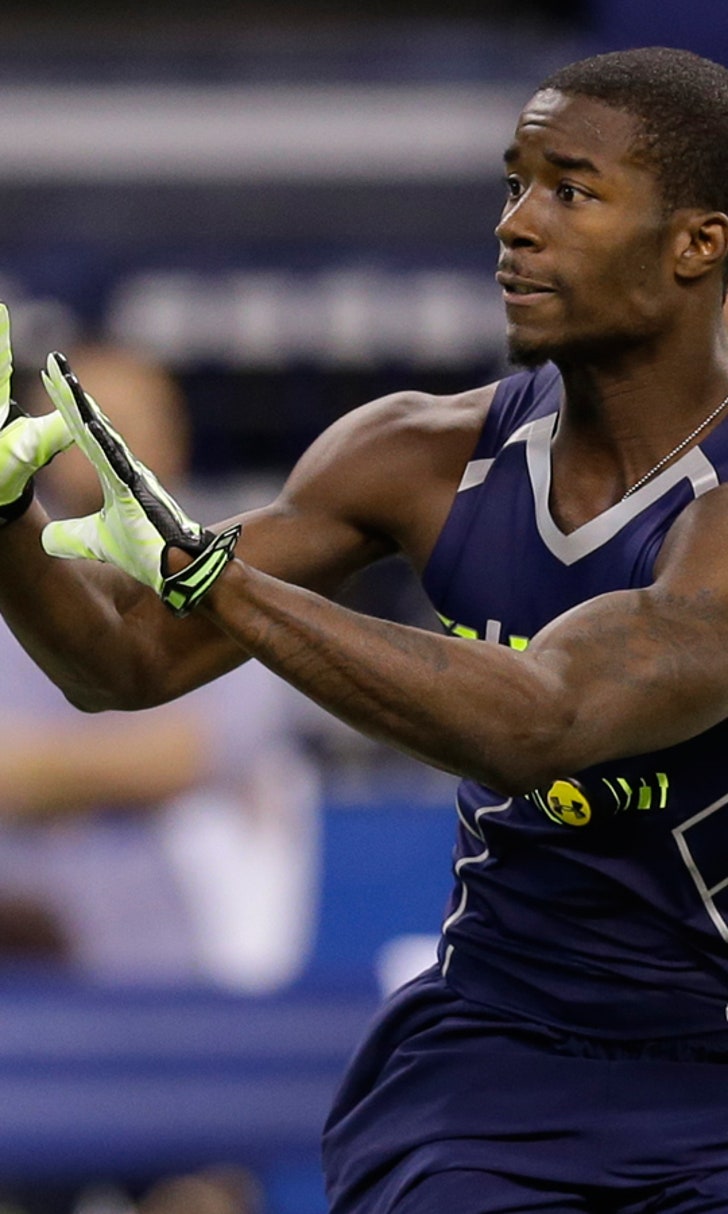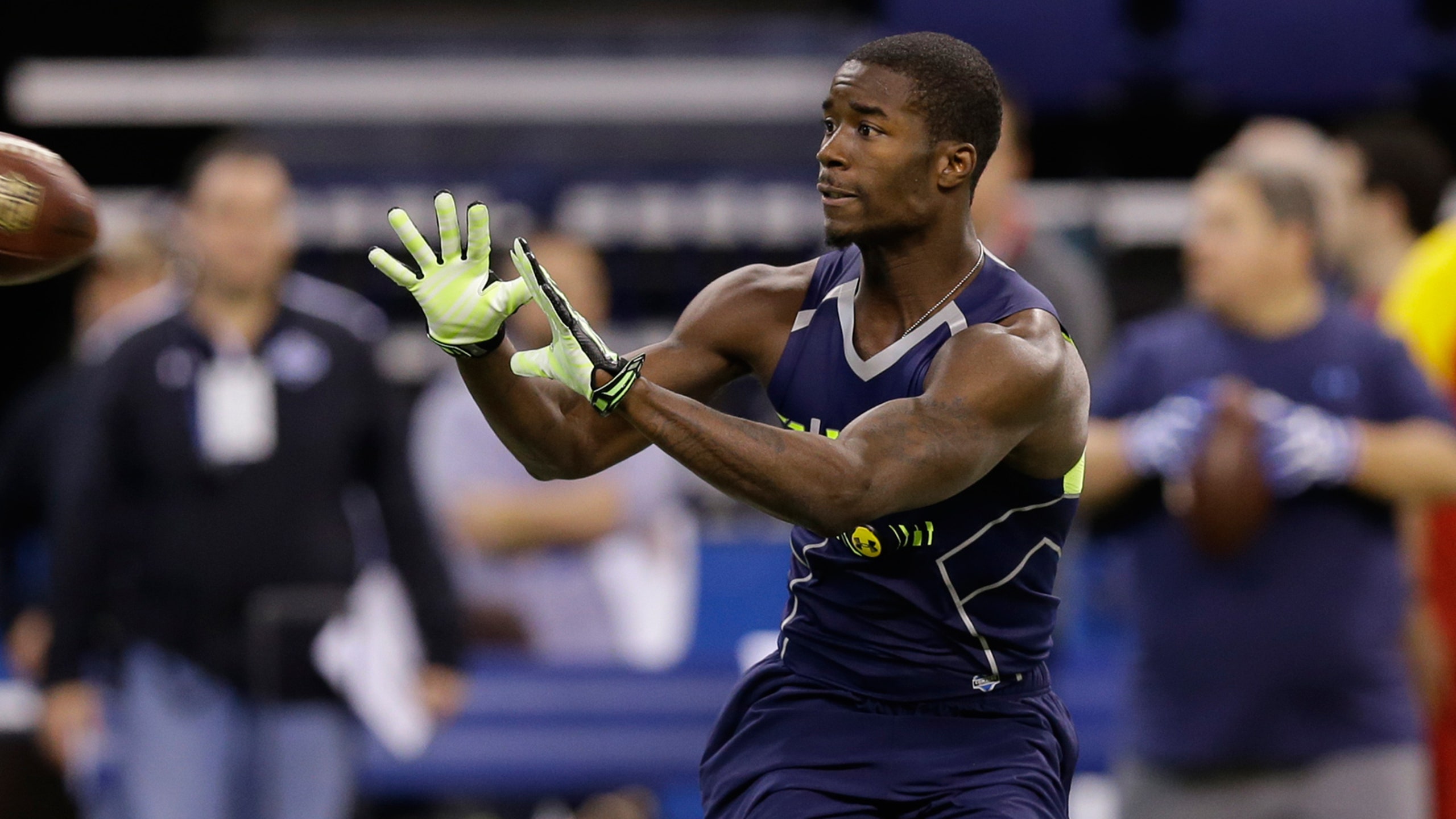 Cardinals draft pick Brown takes life's lessons in full stride
BY foxsports • May 15, 2014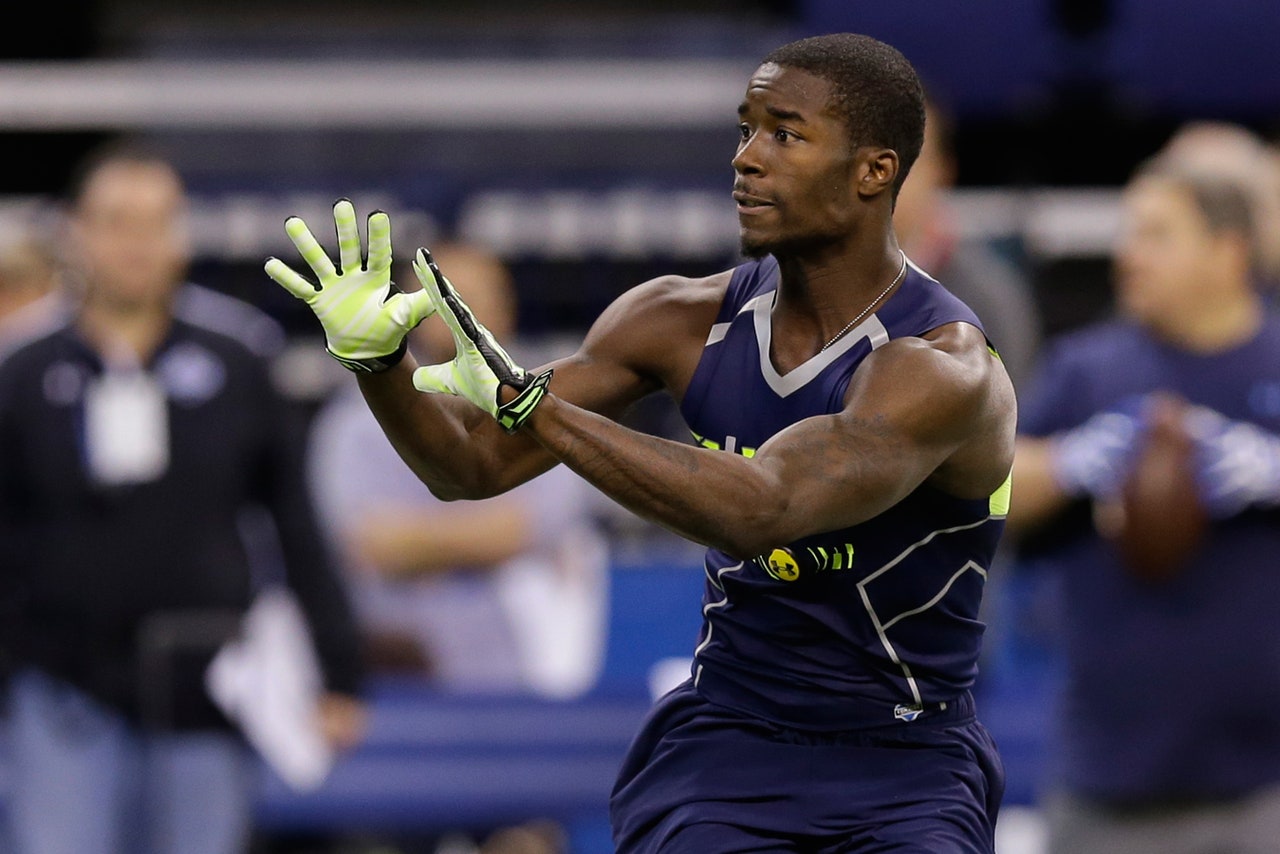 TEMPE, Ariz. -- John Brown knows all the reasons he wasn'€™t supposed to make it this far. He's heard them recited throughout his life.
He was too slow as a kid. He was too poor to ever escape his circumstances. He was too lackadaisical in his studies. He was too small to entice pro scouts.
"They told me I wasn't going to be able to play varsity," Brown said at an introductory press conference Thursday at Cardinals headquarters. "They told me I wasn't going to start in college, and they told me I wouldn't make it to the NFL."
When he finally took the field for Division II national champion Pittsburg State in 2011 -- after two years away from the game -- Brown couldn't wait to deliver his retort.
The first time he touched the ball, he fielded a punt that was over his head, eluded a handful of tacklers and returned it 84 yards for a touchdown.
"It's been my experience that John Brown always does what he says he's going to do," Gorillas coach Tim Beck said. "This may be a little bit of a myth because I never heard him say it, but he and a bunch of our players said he told them that the first time he touched the ball he was going to score. Whether that's true or not, it was quite a start to his career."  
For Brown, it was like one giant exhale after three years of tribulations. As an All-Dade County performer at Homestead (Fla.) High School, Brown accepted a partial scholarship offer to Division II Mars Hill (N.C.) in 2008 and played that season. But he sat out the 2009 season due to academic issues and then transferred to Coffeyville (Kan.) Community College to get his academics straightened out in 2010.
While he and his brother, James Walker, were out celebrating that Fourth of July at a Miami nightclub, his brother was shot three times -- once in the head, twice in the chest. Walker battled for nine months in a hospital before he died at age 22.
Brown and Walker were close as kids. Brown used to ask to carry his older brother's football equipment and looked at him as a father figure in a single-parent home where his mother worked long hours, sometimes taking Brown with her on work trips all the way to Key West.
Both Brown and Cardinals fifth-round pick Ed Stinson are from Homestead, where the median household income is $35,724 (the U.S average is about $51,000). In 2009, 42.4 percent of Homestead's residents were living below the poverty level.
Stinson, Walker, Brown and other friends liked to play street ball. Brown always remembers being the last one picked.
"When he was younger, he was the slowest kid on the block," Stinson said laughing. "I guess he got tired of people telling him he's too small and stuff like that. He busted his behind to get where he's at." 
There weren't many options.
"Football was the way out for John and his brother," said Coffeyville assistant coach Dickie Rolls, who helped get Brown to Pittsburg State. "It was a way to escape a very bad situation. His life was a real struggle with poverty and the whole nine yards."
Walker was playing for Mid-American Nazarene University at the time he was shot. Brown admits that watching his brother fight for his life changed his perspective and his approach to life. It also led him to dedicate his entire football career to Walker. 
"It just made me a better man, just seeing the stuff I had to see with my brother put up a fight for nine months before he passed," Brown said. "It taught me a lesson that no matter how hard things get, you can't give up." 
A little less than two months after his brother was shot, Brown was the last cut from Coffeyville's roster, a victim of politics and rules limiting rosters to 12 out-of-state players.
"He came into a class that had a lot of pedigree and a lot of NFL prospects in it," Rolls said. "Cris Carter's son (Duron) was in that class, and there was a lot of pressure to keep certain players. A lot of coaches on staff wanted to keep him, and about halfway through the season I think everybody realized we made a mistake."
Brown never wavered. He continued to practice with the team and continued to wow the coaches with the speed that earned him the third-fastest 40 time (4.34 seconds) at the NFL Scouting Combine.
"My linebackers coach and I have hand-timed 40s for 20 years," Beck said. "One day, we had him at 4.27 twice. We've seen a lot of fast kids over the years, but this kid? Whoo!"
It was that speed, Brown's ability to "catch everything near him" and the close relationship he had with Coffeyville's staff that convinced Beck to take a flier on Brown.
"They had a couple kids that signed SEC scholarships out of high school that he was going against in practice, and he was just tearing it up over there," Beck said. "In 1-on-1s, nobody could guard him, and he had these incredible hands, so after watching that and talking to guys I've known for years, it wasn't a hard decision."
Speed is what enticed Cardinals general manager Steve Keim and coach Bruce Arians to select Brown in the third round (91st overall) of the NFL Draft. Arians has long coveted more speed at the receiver position to take the top off defenses and open things up underneath for receivers Larry Fitzgerald and Michael Floyd and tight ends Rob Housler and John Carlson.
But Arians insists that Brown, who signed a four-year rookie contract Thursday, is more than a fly-route kind of guy.
"He loves going over the middle," Arians said. "As soon as he gets the ball, he's instant. Having had Antonio Brown in Pittsburgh and T.Y. Hilton (in Indianapolis), he's kind of a combination of those two types of guys -- very explosive once he touches the ball but fearless going over the middle. 
"If he's on the outside, you better give him a cushion."
Brown admits that entering an NFL camp has been eye-opening.
"I learn from Michael (Floyd) and (Larry) Fitzgerald every time they go up, just to learn and see if I can do what those guys do," he said. "It's actually crazy, but you can't be too excited. You just have to do what you can do and focus on helping the team."
While the transition from Division II to the NFL is steep, Rolls insists it won't be too steep for Brown.
"John Brown will be in the league for a while, mainly because he'll do everything right," Rolls said. "The Cardinals don't have to worry about this man's character. He's not going to shortchange them. They'll get their money's worth.
"John doesn't have to be motivated to do the right thing; he has that down. His life has taught him that, and he's a self-made man. He's got a big ol' heart, and there's no give in him. He doesn't pull up and he never lets off the throttle."
Follow Craig Morgan on Twitter
---
---