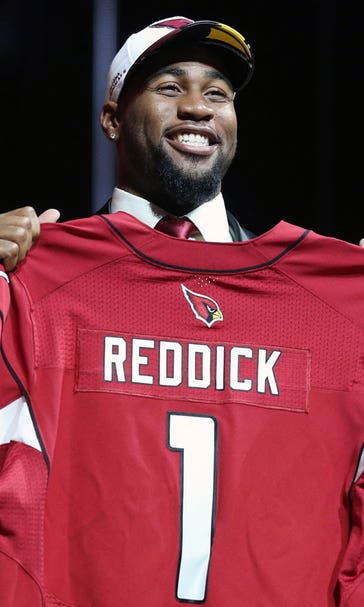 Cardinals' draft earns high marks from media experts
BY • May 1, 2017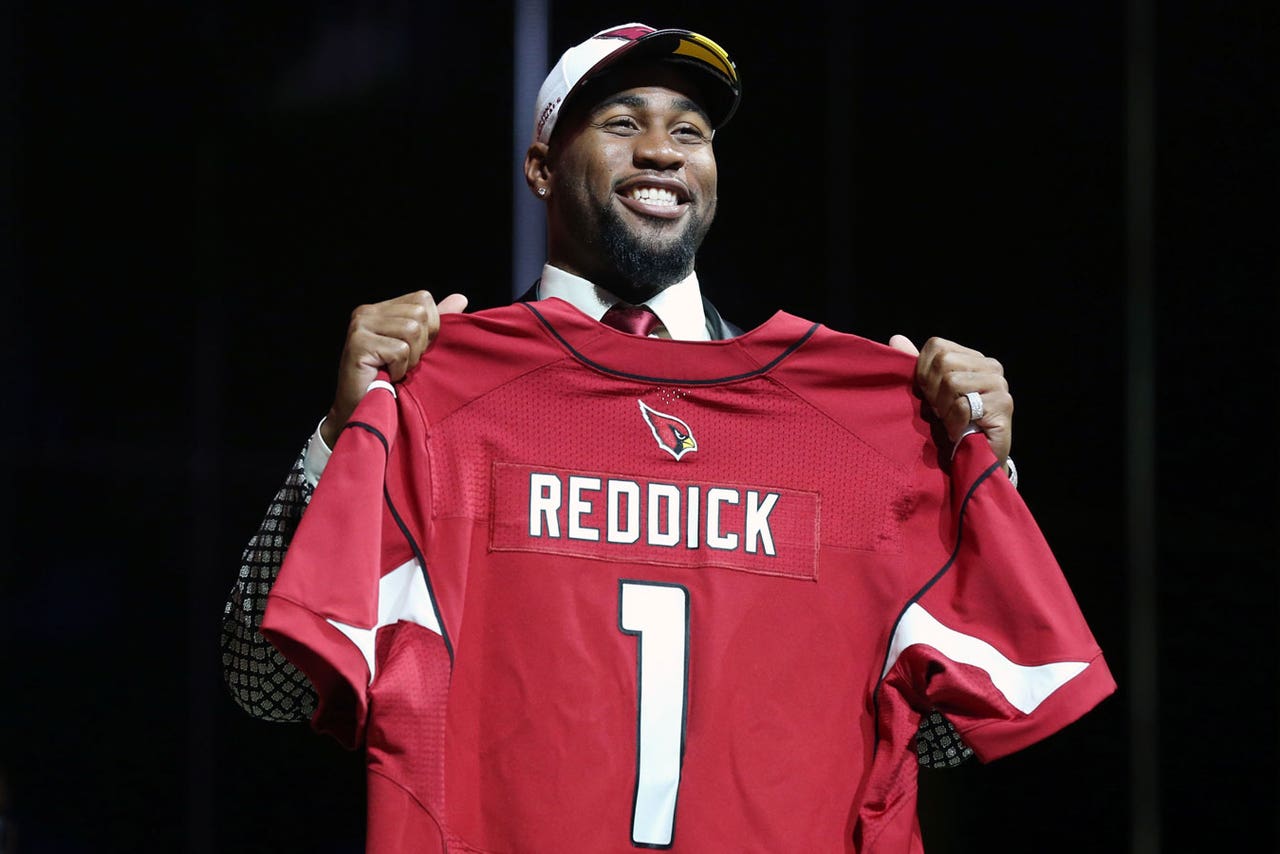 Temple linebacker Haason Reddick was the Cardinals' first-round pick.
Let's agree on two  things right out of the chute.

Grades that are handed out by the media pundits immediately following the NFL Draft are a silly, meaningless exercise.

And that stops absolutely no one from handing out said grades, because there seems to be an unquenching public appetite for such pronouncements.

With those ground rules established, we can now delve into the instant reaction to the Arizona Cardinals' Class of 2017. As you might have guessed, and has almost always been the case under general manager Steve Keim's watch, the consensus is that Keim and crew assembled another excellent crop of future Cardinals.

But just remember, the same things were said last year when they landed Robert Nkemdiche in the first round. The same Robert Nkemdiche who played in five games as a rookie and amassed one tackle. That's not to say that drafting him was a mistake, only that judgments such as these are best left for much further down the road.

Regardless, the Cardinals 2017 crop consists of linebacker Haason Reddick (Temple), safety Budda Baker (Washignton), wide receiver Chad Williams (Grambling State), guard Dorian Johnson (Pittsburgh), tackle Will Holden (Vanderbilt), running back T.J. Logan (North Carolina) and safety Rudy Ford (Auburn).

Here, then, are the evaluations:

Chris Burke: SI.com

Arizona Cardinals

Grade: A-

This was a very on-brand draft for the Cardinals, who have made a habit of developing versatile defenders. Add to the list first-round LB Haason Reddick (No. 13 pick) and S Budda Baker (No. 36), both of whom can be utilized in myriad ways on a defense that already features Deone Bucannon and Tyrann Mathieu. Seventh-rounder Rudy Ford (No. 208) is a speed DB/special-teams guy that Arizona traded up for, too. Speaking of speed, that's what RB T.J. Logan (No. 179) brings behind David Johnson. The picks of G Dorian Johnson (No. 115) and OT Will Holden (No. 157) add depth up front.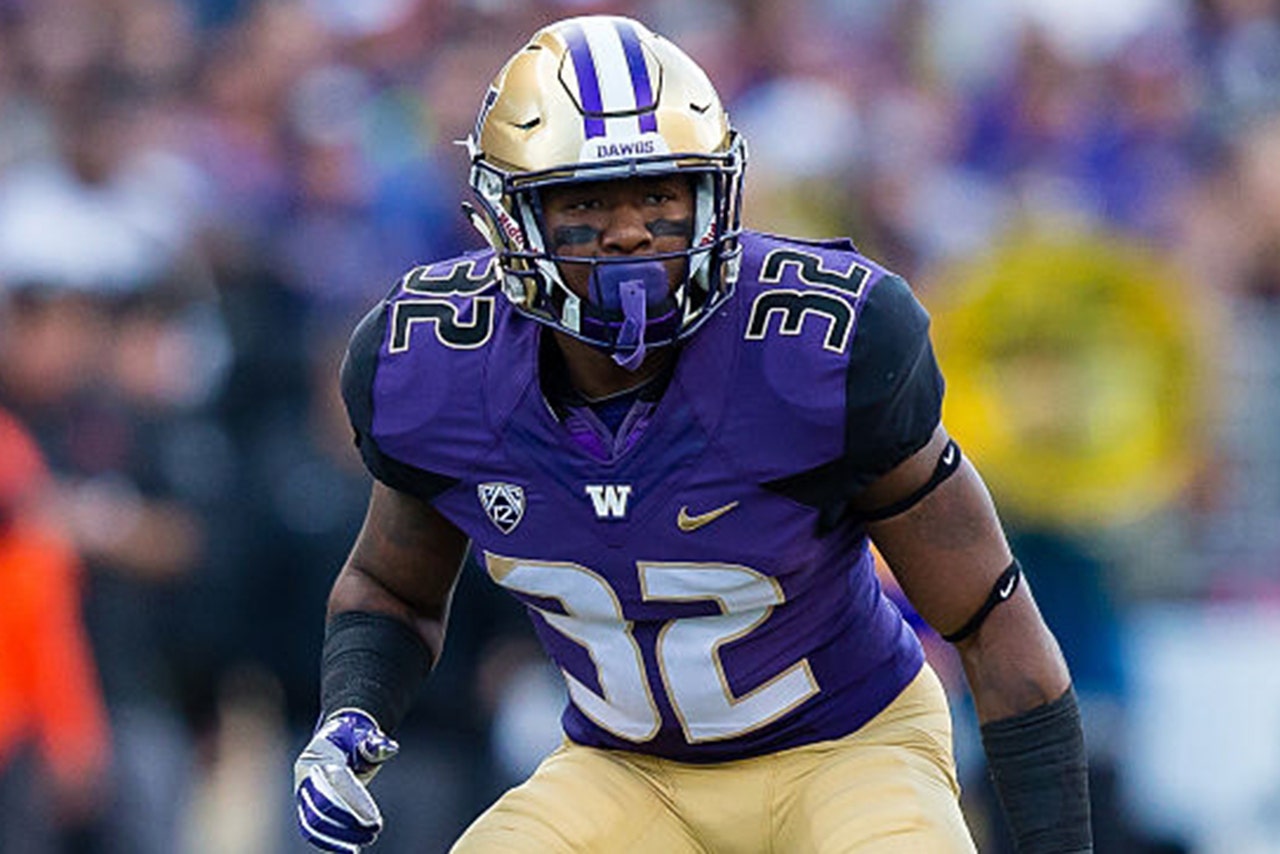 Pete Prisco: CBSSports.com

Arizona Cardinals

Grade: A

They landed a future star in first-round pick Haason Reddick. He will add speed and versatility to their defense. I love second-round pick Budda Baker, the safety from Washington. He will help offset the loss of Tony Jefferson. Third-round pick Chad Williams, a receiver from Grambling, could be a steal where he was drafted, adding much-needed speed, and I love fourth-round pick Dorian Johnson. It was a really good draft.

Will Brinson: CBSSports.com

Winner: Arizona Cardinals

The Cardinals were in a weird position this year, looking like the definition of a "win now" team heading into 2017, but also sitting on a bunch of young talent capable of propping open the Super Bowl window for the Carson Palmer-Larry Fitzgerald group. It was widely believed the Cards might go quarterback at No. 13, but both Mahomes and Watson were off the board.

So Steve Keim stood pat and snagged Haason Reddick, a potential superstar out of Temple who rose like wildfire during the pre-draft process. Reddick will start right away. So will Budda Baker, a safety out of Washington, and both guys fit into the mold of players that Arizona has pursued in recent years. They're not trying to plug round pegs into square holes, they just have a bunch of really good pegs in an open space and let them wreck havoc. Positions are far less important in football than they have been in recent years, and the Cardinals are embracing it perfectly on the defensive end.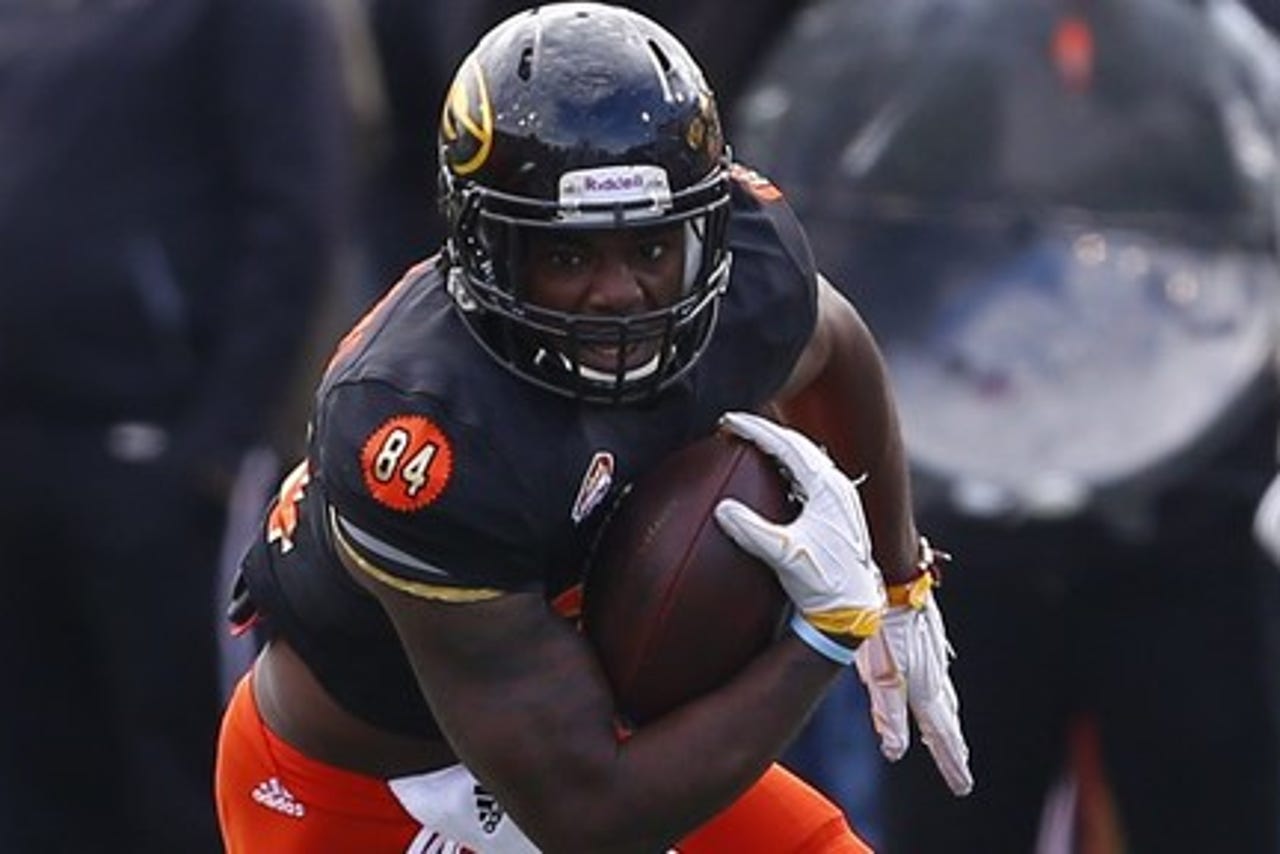 Rob Rang: CBSSports.com

Arizona Cardinals

Grade: B+

With longtime defensive standout Calais Campbell heading to Jacksonville on a massive deal, general manager Steve Keim needed a difference-maker in the 2017 draft. Instead he found two, nabbing one of the more dynamic front-seven defenders in Temple's Haason Reddick and arguably the most versatile defensive back in the draft in Washington's Budda Baker a round later.

The Cardinals have shown a willingness to gamble on small-school prospects since Keim took over, and they made Grambling State standout Chad Williams (another Senior Bowl star) the first non-combine invitee selected in the 2017 draft, making him the 98th overall pick. Athletic and highly competitive, he could be the complement and eventual replacement to Larry Fitzgerald the club had hoped former first-round pick Michael Floyd would become. Though they will be overshadowed by their flashier classmates, the Cardinals also solidified their offensive line with battle-tested veterans Dorian Johnson and Will Holden.

Chad Reuter: NFL.com

Day 1 grade: A
Day 2 grade: A-
Day 3 grade: C
Overall grade: B+
The skinny: Haason Reddick is a very good linebacker and gives the Cardinals an infusion of youth at a position where they needed it. With the top receivers off the board, the Cardinals chose the best player available. Reddick can also be an effective pass rusher from outside or on inside blitzes. Budda Baker is an excellent football player who can cover and tackle, but they gave up three picks to land him. That lowers the grade a little, but putting him with Tyrann Mathieu is going to be a lot of fun to watch. Grambling receiver Chad Williams might have been a top-50 pick if he played at a major college, so it might be a bit of a gamble, but it's one worth taking. I believe fourth-round selection Dorian Johnson will be a long-time starter at guard, but there is a bit of risk given his health situation.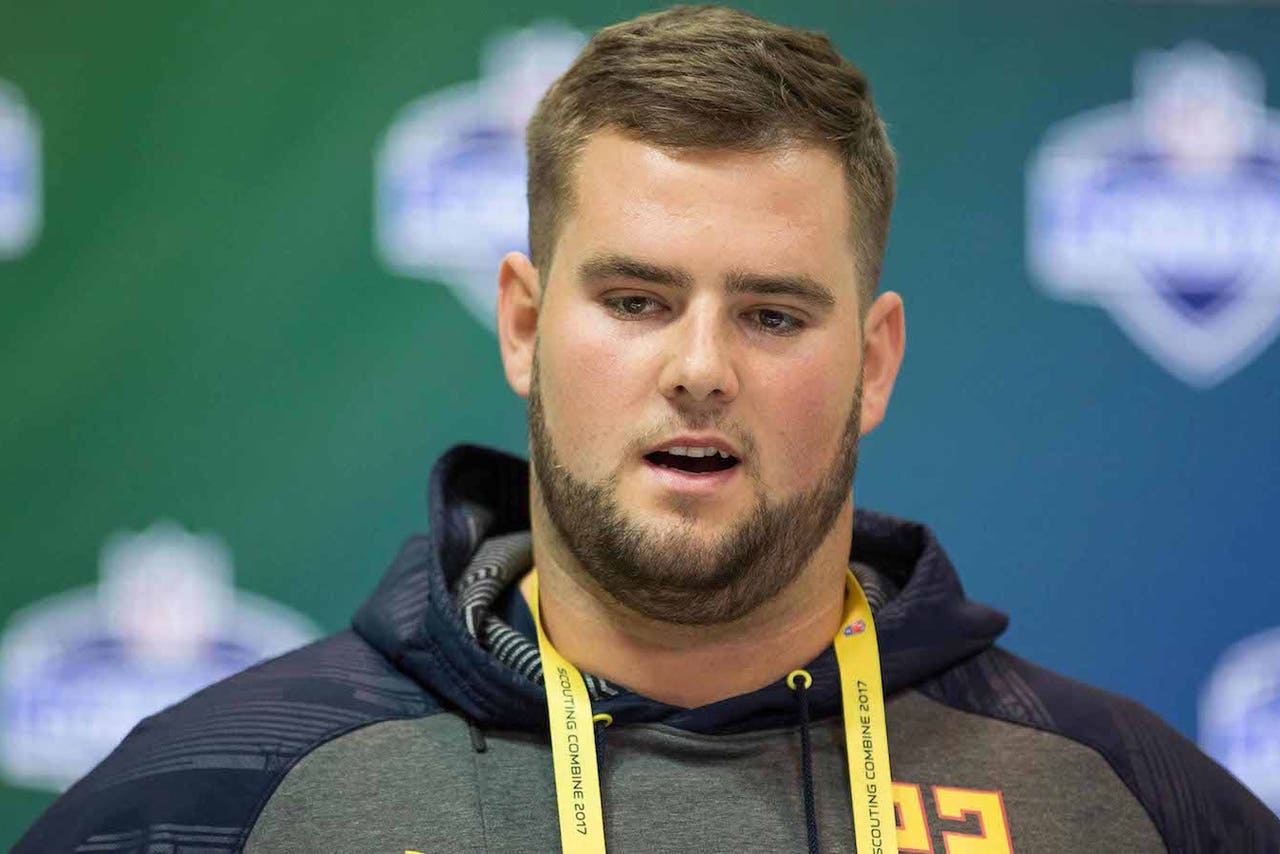 Mel Kiper: ESPN.com

Arizona Cardinals

Grade: B

With the top three QBs off the board at No. 13, Arizona stuck with a position of need and got versatile linebacker Haason Reddick, a former walk-on and superb athlete who absolutely nailed the pre-draft process.

Arizona gave up three picks to trade up for Budda Baker, but I love the player. He might have been a top-15 pick if he had been bigger -- he's only 5-10, 195. The comparison I made before the draft? Tyrann Mathieu. Now Arizona has both of them, and after losing Tony Jefferson and D.J. Swearinger, a plug-and-play safety was needed. Baker has cornerback-type cover skills, and he's not afraid to tackle. He could be Arizona's slot corner. I'm going to make an early prediction and say he ends up on my Rookie Big Board next season.

Nate Davis: USA Today

Arizona Cardinals

Grade: B

First-round LB Haason Reddick and second-round DB Budda Baker offer valuable talent and flexibility to a defense that lost five starters this offseason. Fourth-round G Dorian Johnson might not need long to play his way into the lineup. Perhaps some concern that the Cards didn't find a quarterback to start grooming behind 37-year-old Carson Palmer, but GM Steve Keim also didn't have to mortgage future assets like the Bears, Chiefs and Texans did.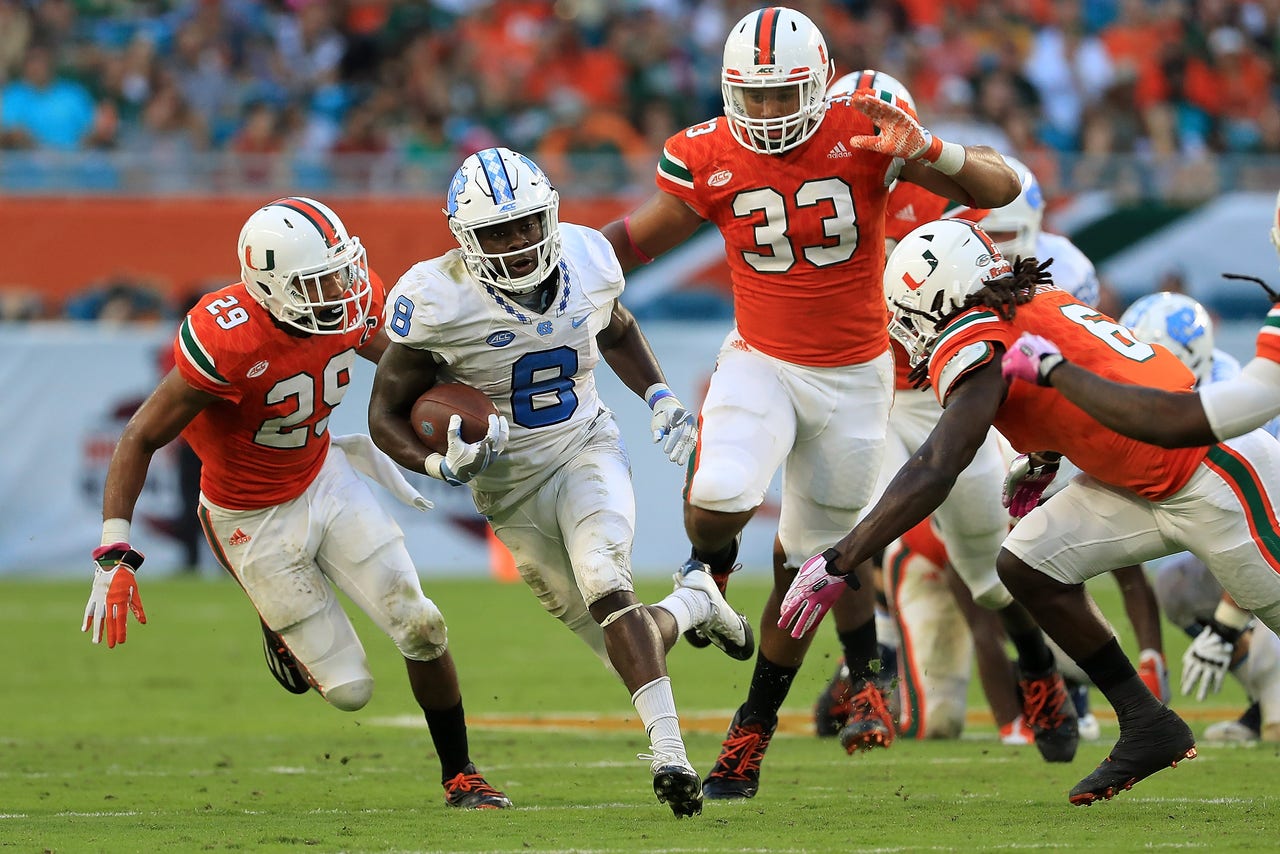 Vinnie Iyer: SportingNews.com

Arizona Cardinals

Grade: B

GM Steve Keim didn't panic or throw off his draft plan to force a potential future franchise QB, scoring two exceptionally versatile playmakers in Reddick and Baker to boost the defensive front seven. Johnson and Holden are good line values, and Logan will serve nicely as the new change-of-pace speed back.

Doug Farrar: BleacherReport.com

Round 1 (13): Haason Reddick, OLB, Temple (B+)

At 6'1" and 237 pounds, Reddick doesn't fit the paradigm of the traditional outside linebacker, but that's fine in his new home. Defensive coordinator James Bettcher will have him patrolling the field covering slot receivers and tight ends, facing up to the run at times and occasionally blitzing. The Cards love moving chess pieces at linebacker (think Karlos Dansby and Daryl Washington), and Reddick fits that profile.

Round 2 (36): Budda Baker, S, Washington (A)

Baker is another player who seems too small for his position—there aren't many 5'10", 195-pound safeties in the NFL. But the reason the Cards took him with the 36th overall pick is he can play the run surprisingly well and can cover from just about any spot. His demon speed in the slot and strong safety roles make him a great sub-package defender. And to the Cardinals, every defensive formation is a sub-package.

Round 3 (98): Chad Williams, WR, Grambling State (B)

Williams needs help with advanced route concepts, but he's great when the ball is in the air and defenders force him to make contested catches. He doesn't have much good tape against top-level competition, but his raw skill set shows up, and he's a nice fit in Bruce Arians' offense.

Round 4 (115): Dorian Johnson, OG, Pittsburgh (A-)

Round 5 (157): Will Holden, OT, Vanderbilt (B)

Round 5 (179): T.J. Logan, RB, North Carolina (B)

Round 6 (208): Rudy Ford, FS, Auburn (B)

Grade: B

The Cardinals didn't get their quarterback of the future in this draft—they might have found Patrick Mahomes appealing if he was there at 13—but they did get two first-day starters in Reddick and Baker, two players who will thrive in a defense that doesn't tie guys to specific positions.

It's a great marriage of talent and scheme.

Johnson has the potential to start on the right side over time, and Holden could be a good guard convert. Logan is a smaller, quicker back who can help in the return game, and Ford is a thumper safety who could see the field in a rotation.

 
---