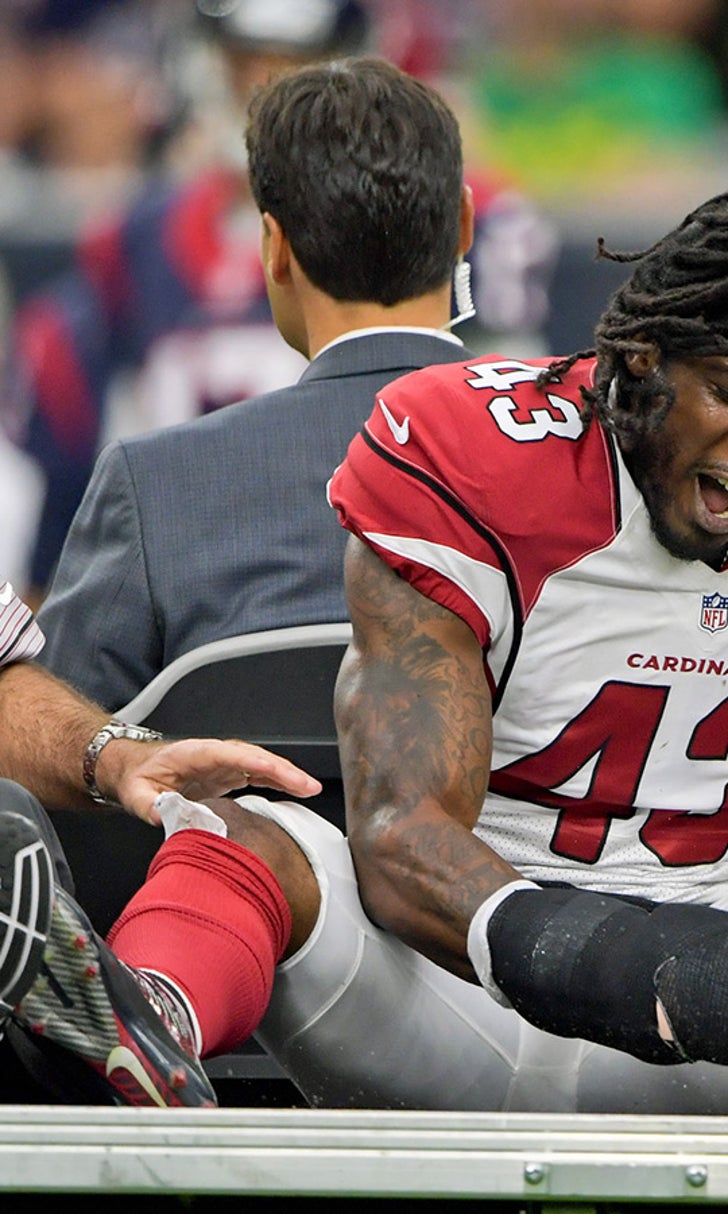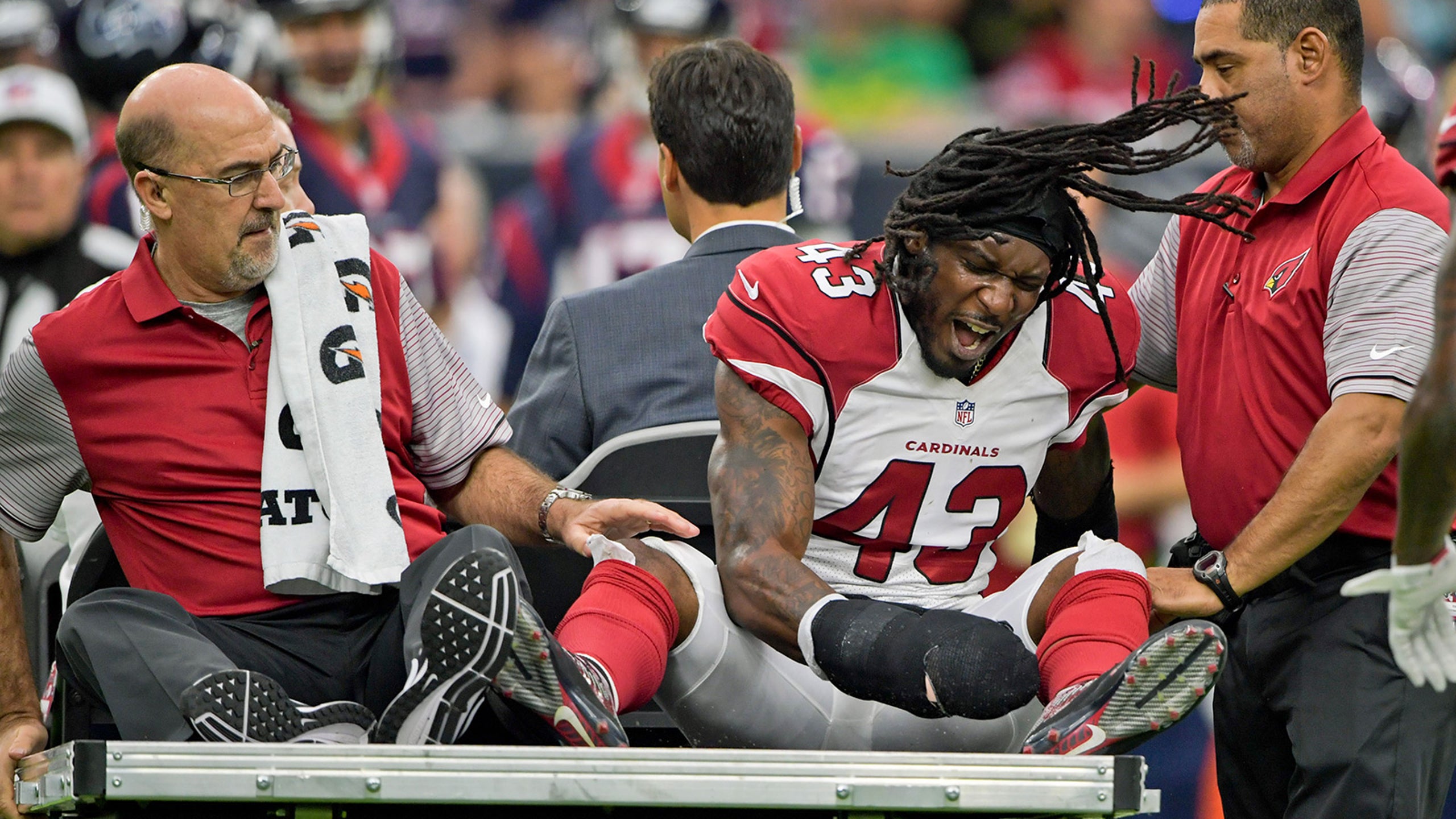 Cardinals cornerback questions amplified by loss of Mike Jenkins
BY foxsports • August 29, 2016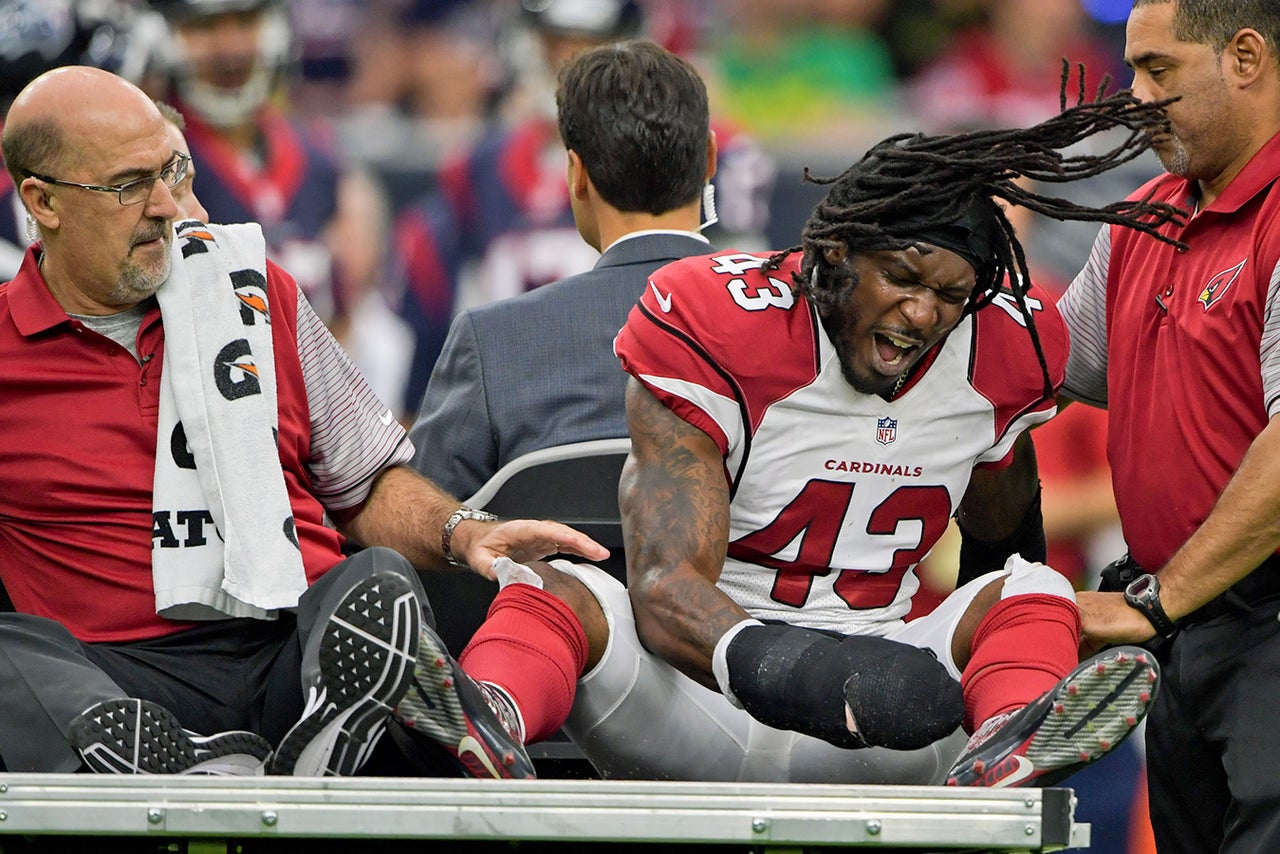 TEMPE, Ariz. -- The Arizona Cardinals lost another preseason game, but more significantly, lost one of the three players who were vying to start at cornerback opposite All-Pro Patrick Peterson.
That position is the only one on either the Arizona offense or defense to be unsettled, and on Monday it was down to rookie Brandon Williams against rusty Justin Bethel.
"The same guys are battling it out," coach Bruce Arians said. "It's not like there's a bunch of them running around on the street, so you take what you've got and you coach them up and you go."
The other player in the mix, Mike Jenkins, is out for the season after tearing an ACL in the Cardinals' 34-24 loss at Houston on Sunday. Signed as a free agent, Jenkins got off to a slow start in training camp after breaking a bone in his right hand and, playing with his cast, had been coming on strong before a non-contact injury to his right knee ended his season before it really began.
"It was a shame because he had a chance to be our starting corner," Arians said.
Bethel, who only began practicing last week after recovering from foot surgery, was "very rusty," Arians said.
Bethel agreed.
"I gave up a couple of plays," he said after the team worked out in its "practice bubble" on Monday, "but it's going to happen, especially when you haven't played in about four months and you've only got three practices to get back into it."
A three-time Pro Bowl selection on special teams, Bethel started five games at corner last regular season and both postseason contests.
In his absence, Williams has been the starter and has had a rough time of it against top-level NFL receivers. The third-round draft pick has been playing cornerback for less than a year after being switched from running back for his final season at Texas A&M.
Williams said he's had a "steady progression" through the preseason.
"Every game I feel like I get better at something," he said. "The learning curve is getting shorter game by game."
Despite giving up some big plays, he felt his play against Houston was his best yet.
"I feel the same way I felt when I first got here," Williams said. "I go out there and do what I can and get better every day. I can't control who starts and who doesn't. All I can do is just show what I do."
While every other spot is set on a team that has Super Bowl aspirations, Bethel tried to assure fans that everything will be all right at cornerback, too.
"Brandon's playing great," Bethel said. "He's been getting better every week. I like what I see and I think everyone else on the team can agree with me. When they see him play, they love what they see. When I get healthy, it just adds to it. So I think they can relax a little bit. We'll be OK. We'll be all right."
The Cardinals, 0-3 in the preseason, committed five turnovers. Arians attributed a couple of the interceptions to tipped balls.
He said quarterback Carson Palmer and tight end Darren Fells both were at fault in the interception that was returned for a touchdown. Fells was the intended receiver on a screen pass, with lots of open space in front of him. But the ball never got that far.
"The screen pass was poor execution on the receiver's part not running away farther instead of backpedaling," Arians said, "and quarterback throwing it a bit too quick. That was probably a 30-yard gain on our part. Instead, it ends up a touchdown for them."
Palmer took a hard shot to the head on the ground after the play. No flag was thrown.
Asked what he thought about that, Arians said, "Don't throw an interception. The guy was doing his job. Now whether he gets fined or not or should they have thrown a flag, that's up to the officials."
Notes: Wide receiver John Brown was suited up for practice. He has been slow to recover from a concussion he suffered early in camp. ... Rookie Kameron Canady from Portland State won the competition for long snapper. ... Ex-Alabama quarterback Jake Coker was waived/injured and 11 other players were waived. 
---
---