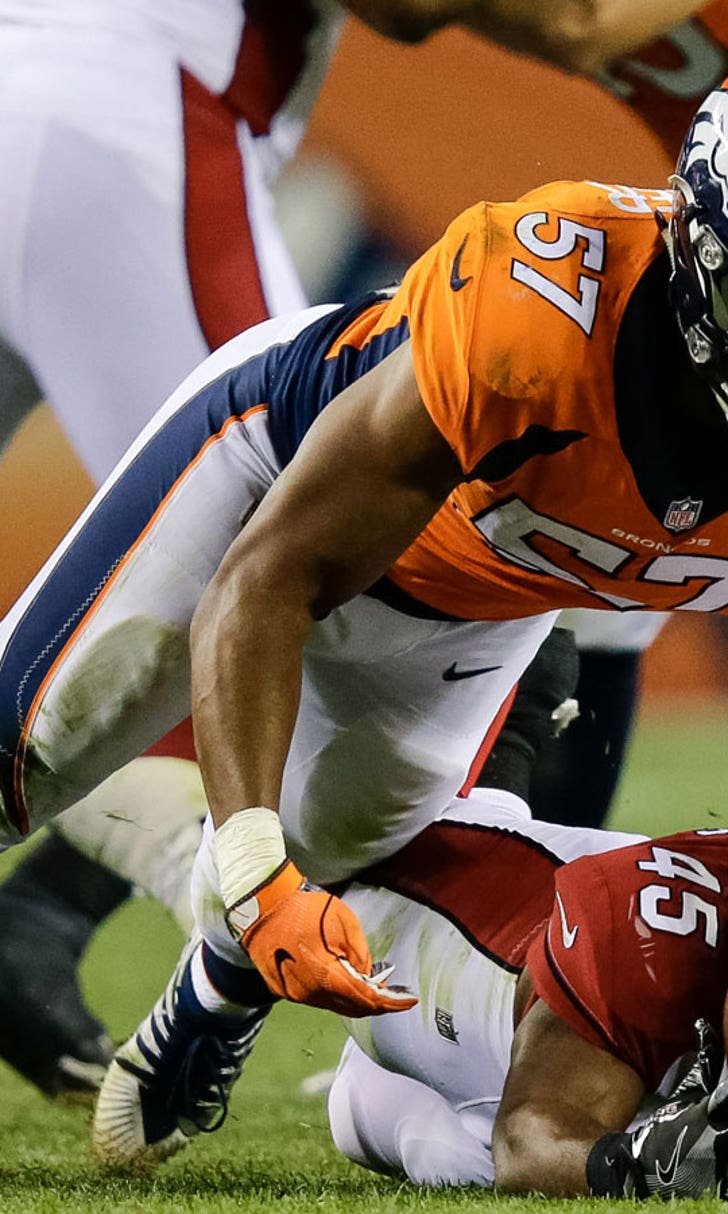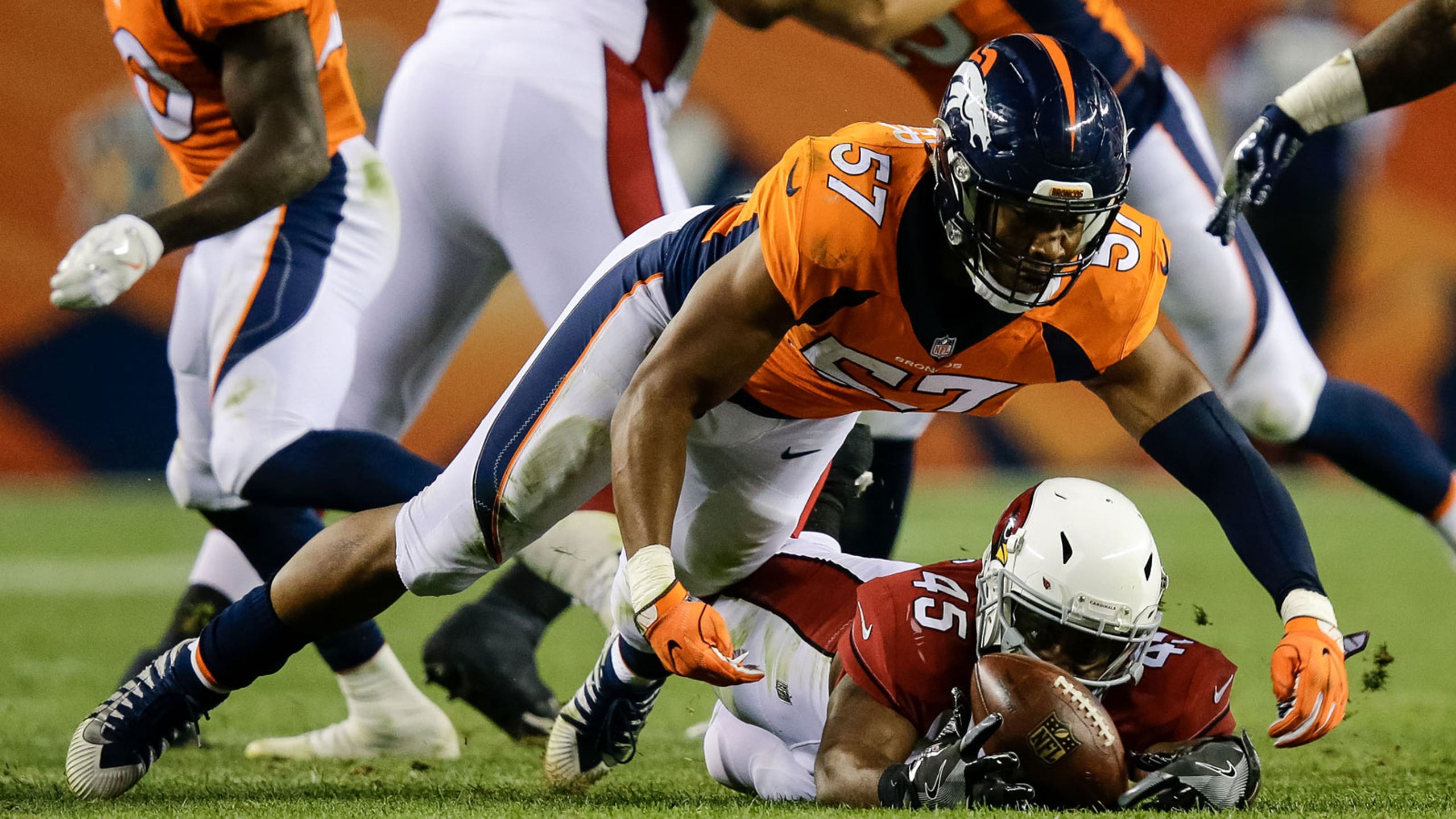 Cardinals buried by Broncos in preseason finale
BY • September 1, 2017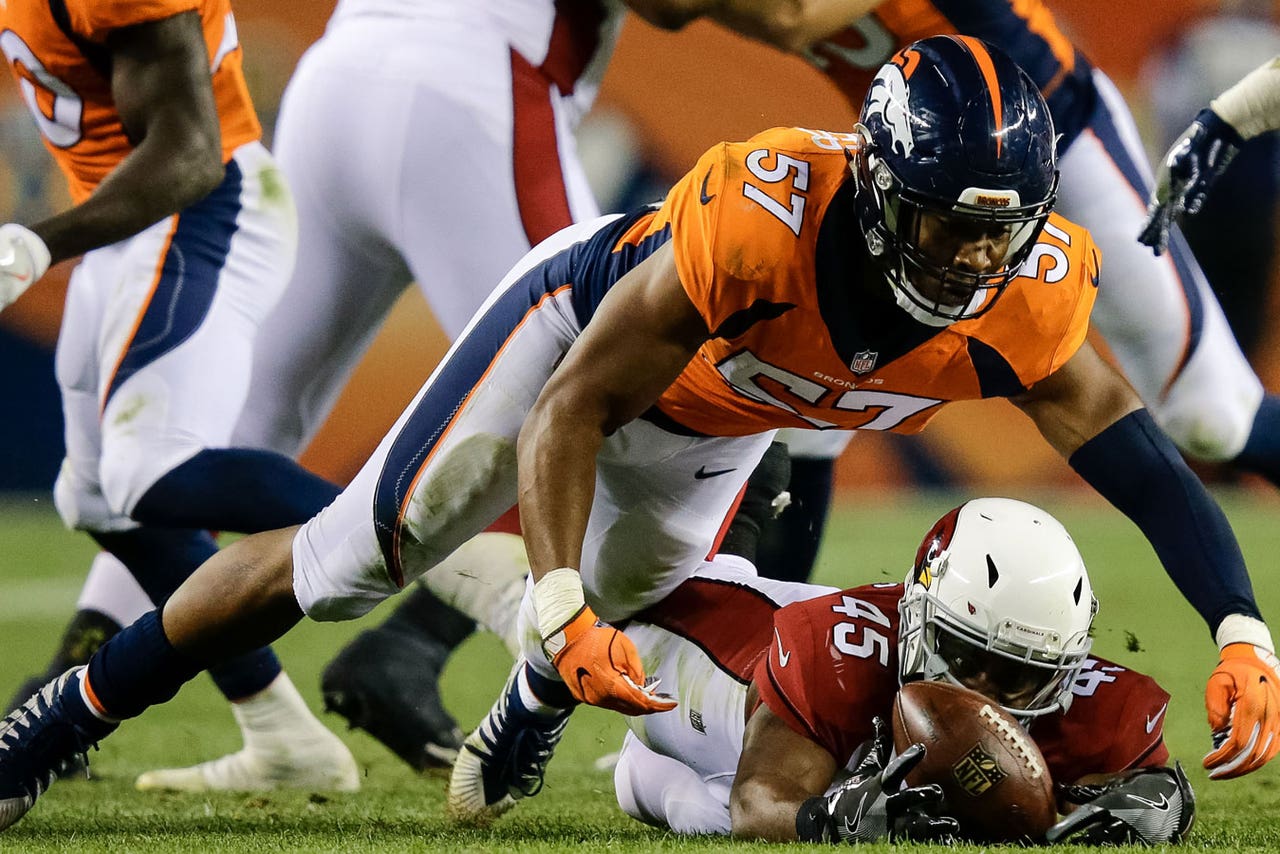 DENVER -- A slow start didn't rattle Kyle Sloter, and he's hoping it doesn't faze John Elway or Vance Joseph, either.

The undrafted rookie from Northern Colorado shook off two early sacks and a safety to lead Denver on touchdown drives of 98 and 96 yards Thursday night that sparked the Broncos' 30-2 rout of the Arizona Cardinals.

That capped a 4-0 preseason for Joseph, the rookie head coach who was peppered with questions afterward about whether Sloter had done enough to earn a roster spot as Trevor Siemian's backup while Paxton Lynch recovers from a sprained right shoulder.

He was also asked if three-time Pro Bowl safety T.J. Ward will be on the team come Saturday.

Joseph wouldn't commit to either one.

On Sloter, he said, "Well, we'll see. Those calls are going to happen tomorrow and Saturday. He's played very well. He had a slow start tonight with the safety and taking a sack backed up, but he came out of it and had three 80-yard scoring drives. He's impressive. He's a young, poised quarterback. He's very intelligent. I've been impressed with Kyle."

As for the rampant speculation the Broncos are ready to move on from Ward, one of the founding members of their "No Fly Zone" secondary, Joseph also demurred.

"Nothing on that," Joseph said. "Again, it's going to be a long weekend of a lot of transactions, I can't speak to that. At the end of the day, we want the best guys for our football team, and if he's one of them, he'll be here."

Ward hustled out of the locker room before the media were allowed in, leaving his teammates to lobby for him to stay in Denver this season.

"I don't want to see T.J. go," said successor-in-waiting Justin Simmons.

Ward missed his fourth game of the preseason while Sloter made his first start and went 15 for 23 for 220 yards and a touchdown.

His 98-yard drive was his best argument to win a roster spot. It came after he was sacked in the end zone on his first series and narrowly avoided an encore in the opposite end zone in the second quarter.

"No matter what happens I had leave -- or stay -- with my head high," Sloter said.

It looked ominous for Sloter when the Cardinals downed a punt at the Denver 2 following his first two errors. But he connected on consecutive 32-yard passes, one to Jordan Taylor, the other to Anthony Nash, before Stevan Ridley reeled off a 27-yard gain to the 3. Ridley took it in from there to cap an impressive drive that put Denver up 10-2.

Facing third-and-9 from his 12 on Denver's opening series, Sloter double-clutched with linebacker Alex Bazzie bearing down for the sack and safety that put Arizona ahead 2-0 .

Facing the same down and distance in the second quarter, Sloter again held onto the ball for too long and this time was sacked by linebacker Philip Wheeler inches from another safety. Beaten both times was veteran tackle Donald Stephenson, who recently accepted a second pay cut in a bid to stick around.

Sloter directed a 13-play, 96-yard drive in the fourth quarter that ended with a 21-yard TD pass to tight end Steven Scheu in double coverage.

"Well, like I always say for young players, 'You get exposure or you get exposed,'" Arizona coach Bruce Arians aid. "We had some exposed tonight. It wasn't what we were hoping for to finish the preseason."

Elway and his personnel department also will evaluate all quarterbacks among the some 1,200 players who will be cut this weekend.

PUNT-OFF: The Cardinals' punting competition kicked into high gear with an abundance of stalled drives by Arizona's offense. And the battle stayed close.

The highlight came when Krishawn Hogan downed Richie Leone's 38-yard punt at the Denver 2 in the first half. Matt Wile's best punt was a 49-yarder to the Denver 8, but he also badly missed on a 53-yard field goal and had a touchback in the first half along with a punt that Kalif Raymond returned from the goal line.

"Lot of pooch punts, so we'll wait and see," Arians said. "No decisions are made tonight."

PICK-SIX: Safety Dymonte Thomas had a 58-yard interception return for a touchdown off Trevor Knight's errant pass. Thomas snared the ball and raced right up the middle for the score that made it 17-2.

WARD'S WORLD: Ward is the biggest name on Denver's roster bubble because he missed the entire preseason after pulling a hamstring, and watched Simmons impress the coaching staff. The Broncos might also have found a bigger, younger version of Ward in undrafted rookie thumper Jamal Carter of Miami.

Linebacker Brandon Marshall tweeted before kickoff: "Letting go of TJ would b a mistake. With all the plays he's made and leadership he's brought. He deserves to at least play out his contract."

Ward is due $4.5 million this season in the final year of his contract and figures to command something similar to the five-year, $60 million deal that strong safety Reshad Jones, 29, got from the Dolphins.
---