National Football League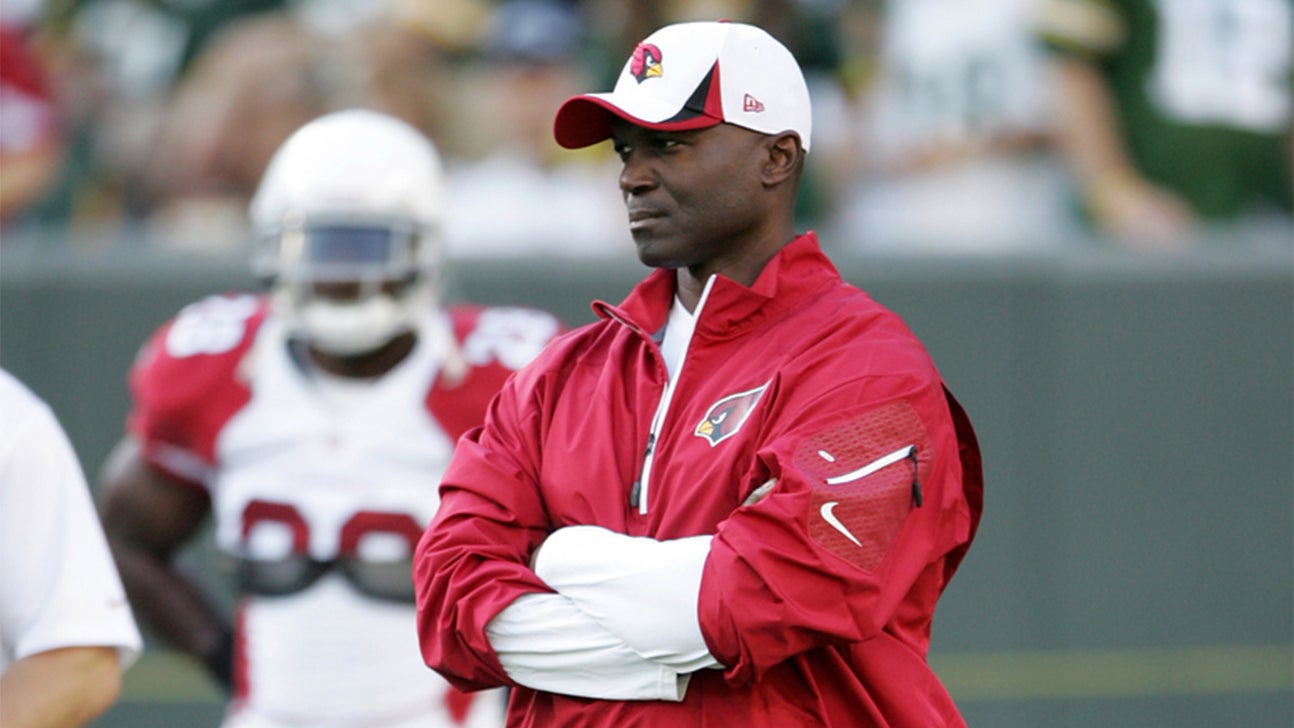 National Football League
Cardinals' Bowles checks all the boxes as head coach candidate
Published
Oct. 23, 2014 8:24 p.m. ET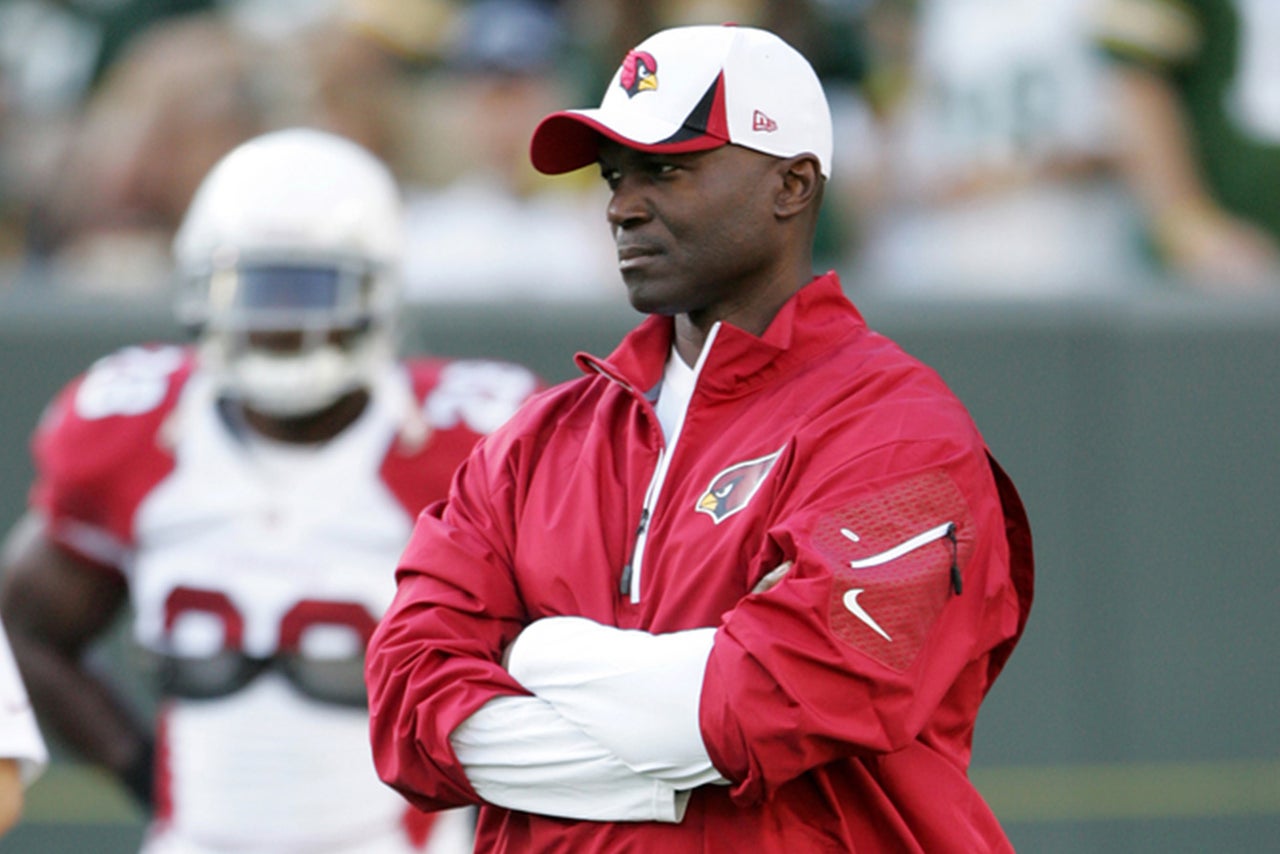 TEMPE, Ariz. -- Maybe we're examining Todd Bowles' head coaching credentials too much as we speculate about how soon the Cardinals' 50-year-old defensive coordinator will climb the next rung in his career. 
Maybe we're complicating the process as we wonder whether he'll excel in that position like he has in his current job.
"I don't worry about being a good head coach and I don't worry about being a head coach," Bowles said Thursday. "At the end of the season, if something comes up and somebody deems me a worthy candidate, I'll deal with it at the time. But it's the eighth week of the season. I've got too many offenses to prepare for and I'm trying to get my guys to the playoffs."
Bowles has a chance to cement his status as a rising coaching star in the Cardinals' next two games against the 5-1 Philadelphia Eagles and the 6-1 Dallas Cowboys. These games get top billing on the NFL marquee with a pair of major football markets tuned in and the national media paying closer attention than it normally does to Arizona.
There were will be job openings at the end of the NFL season. There always are in this immediate-results-or-else league. Some teams may want a coach with organizational pedigree. Some teams may want an offensive mind. Others, a defensive mind. 
In the end, it comes down to two main qualifications: a personality that can mesh with players and assistants, and an ability to get the job done.
It's pretty clear how Bowles is faring in the latter area through 22 games in Arizona. Despite rampant personnel turnover, the Cardinals finished last season with the NFL's sixth-ranked defense, the seventh-best scoring defense and the top run defense.
Through six games in 2014, the Cardinals are once again tops against the run and fifth in scoring defense. Arizona has done it despite massive personnel losses that even casual fans can recite, from Karlos Dansby's free-agency defection and Daryl Washington's suspension, to the season-ending injuries to Darnell Dockett, John Abraham and Matt Shaughnessy.
To be fair, there are plenty of factors in the defense's success.
"It speaks to the whole organization for bringing in the right players that are going to jell," veteran defensive lineman Frostee Rucker said. "Not just football players, but people who come in here to be a factor on this team and be good teammates."
For that, plenty of credit goes to general manager Steve Keim, coach Bruce Arians and the scouting staffs for building real depth. The Cardinals' decimated defense also has benefitted from an offense that has turned the ball over just four times, the third lowest mark in the league.
But the guy overseeing this project is the one putting all the pieces in the right places.
"He's cut from that Dick LeBeau cloth. He's got one of those minds," said veteran linebacker Larry Foote, who played for LeBeau in Pittsburgh. "A lot of people are playing checkers while these guys are playing chess."
Every coach will talk about the need to put players in situations where they can succeed, but you can't miss the fact that Bowles has done just that this season. The Cardinals haven't had much of a pass rush all year due to the aforementioned personnel losses. They have the league's 31st-ranked pass defense and yet, they are still stingy in the most important area: scoring (19.8 points per game).
"He knows what guys do best, what their strengths are and he doesn't try to make guys do something that he knows they can't do," cornerback Jerraud Powers said. "He'll tell you himself that he doesn't play on Sundays; it's the players who play. But he's done a good job of recommending certain guys or trying to get guys who fit into his system and you see the results."
Once in, the players love playing Bowles' style.
"You don't want the offense to dictate what you're going to do; you want to dictate what you want them to do," Foote said. "With (Bowles') defense, we get to come from different angles, blitzing all over the place. We get to be aggressive.
"That's fun, and you want to have fun in your job."
Bowles' performance is what will get him through the interview-room door this offseason, provided the Cardinals don't tail off. But once he's in, his job prospects may depend less on what he says than on what others say.
"You try to convince them as much as you can that I'm a damn good football coach," Bowles said. "You try to find out as much as you can about the team if you get an interview so that you can explain what you bring, but personally, it's hard for somebody to get to know your personality in a couple-hour interview, so you learn not to worry about it."
That's where his players and peers come in. And that's where Bowles may close the deal because all the boxes are checked.
From a personal standpoint, "he respects you like a man; like a human," veteran defensive lineman Frostee Rucker said.
From a peer's perspective, "Todd was a guy I leaned on heavily in Miami. He's a bright, bright man and really a good football guy," said Raiders head coach Tony Sparano, who coached with Bowles for three seasons in Dallas and almost four seasons in Miami. "He's always had the ability to get the most out of his players."
And when it comes to communication style, Bowles has taken several pages from the guy currently calling the shots in Arizona.
"He's just like Bruce," Foote said. "He can snap on anybody -- go crazy on you -- and when it's over he's hugging you, joking and laughing. It's nothing personal. It's just business because he expects you to be a pro and he expects you to play like a pro. 
"I think it's just like playing little league football. The coach is screaming at you all day and then, at the end, it's all good. It's time to go get ice cream and pizza." 
Follow Craig Morgan on Twitter
---
---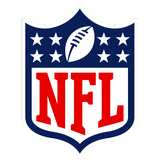 Get more from National Football League
Follow your favorites to get information about games, news and more
---