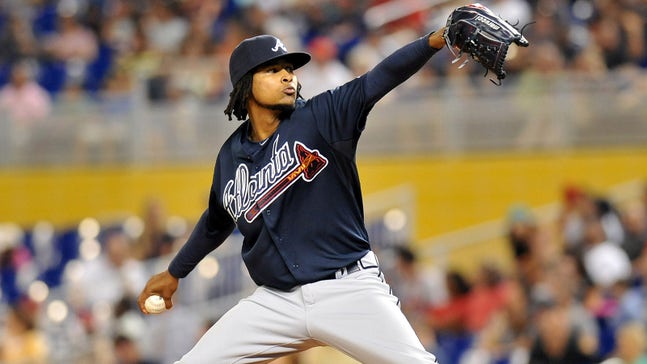 Caray: Braves rotation looks mortal, Johnson's new deal; more
Published
May. 2, 2014 9:26 p.m. EDT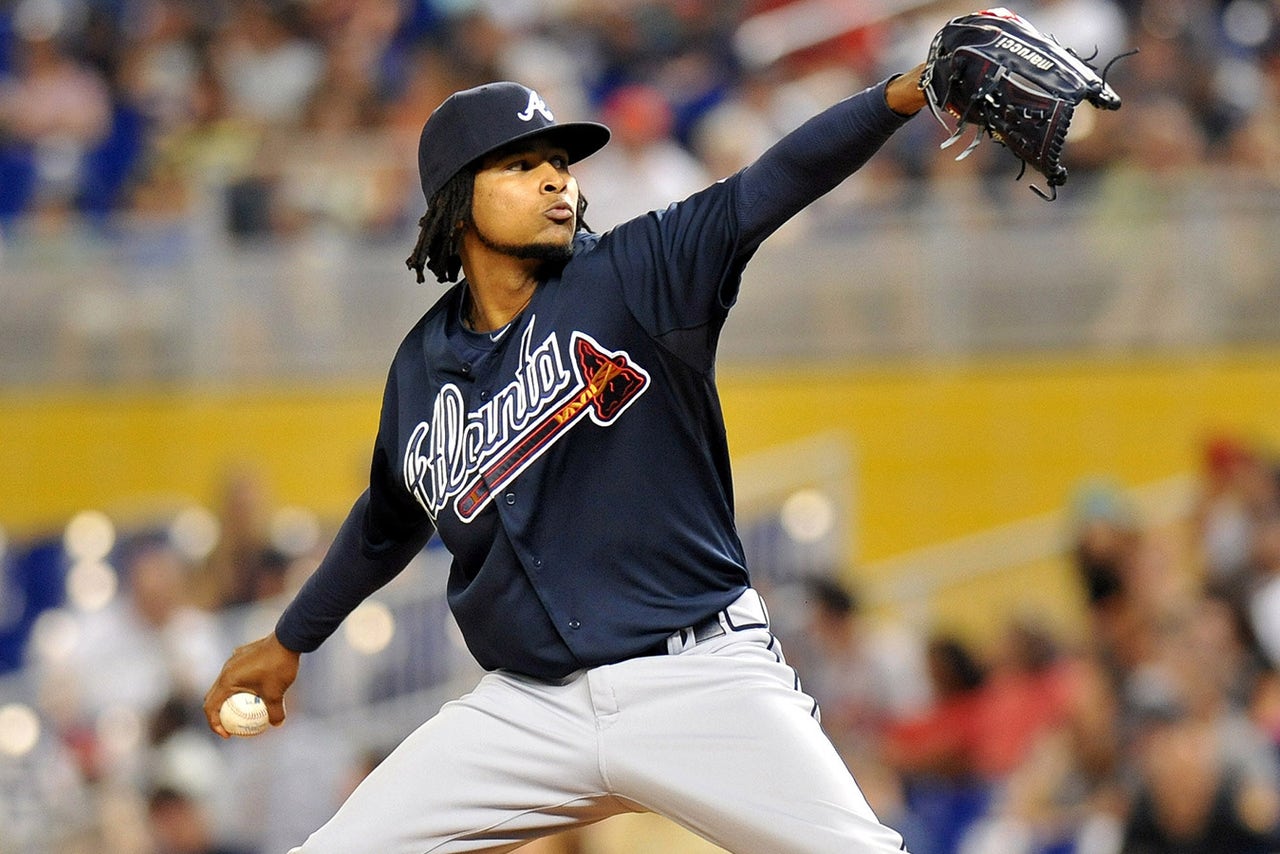 FOXSportsSouth.com checks in with play-by-play announcer Chip Caray to discuss the latest surrounding the Braves.
FOXSPORTSSOUTH.COM: The Braves still have the best rotation ERA in baseball, but they had a rough time in Miami, especially with Alex Wood and Aaron Harang's starts. Still got a quality start from Ervin Santana, but what went wrong on South Beach?
CHIP CARAY: They ran into a hot ball club that's got the best home record in baseball, that's No. 1.
No. 2, we don't give them credit for what they do with runners in scoring position. The Marlins are the second-best team in the National League when they get runners at second or third, so they're very opportunistic; when they get those chances their ordinarily cash them in.
Thirdly, from the Braves' perspective, in two of the three starts there were way too many pitches up in the strike zone and good hitters in the major leagues aren't going to miss them and the Marlins didn't.
I think what we're starting to see is what you expect to happen. The Braves were on a record-setting pace in April as far as their home ERA was concerned and we're starting to see a regression toward the mean.
No team is going to pitch a 1.15 ERA for six months and these guys are starting to be a little more human and the hitters are obviously taking advantage of every mistake they make. As a result, there's an awful lot of pressure on guys, because what the Marlins do at the plate is something the Braves don't do very well at the plate and that's capitalize on run-scoring situations.
I think it was a combination of all of those things that led to the three-game sweep.
FSS.COM: That sweep was the first for the Braves in Miami since 2006. Considering the way the rotation the way, it's hard for people to not get up in arms over this, but it's nothing to panic about, because the Marlins have been red-hot in that ballpark.
CC: You can't send a pitcher out there knowing if he gives up one run he's going to lose. I put some of this on the Braves offense.
The Braves are hitting .217 with runners in scoring position and that's not going to get it done and they're dead last with two outs and runners in scoring position and the Braves get 56 percent of their runs form the home run. When they're coming, that's fantastic and this can be a very potent offense. But this is not an offense that is stringing together very many hits right now and when you look at the numbers, the Braves have 10 losses, they're been five one-run losses and they've been shut out five times in the first month of the season.
Offensively they have not hit a groove in any way, shape or form and we have not seen 1-8 them get warm together, much less hot. I would say just as much as we've talked glowed about how good the pitching staff has been, I think we have to be fair and have an equal amount of concern about what the offense isn't doing right now, and that's stringing hits together and working counts and getting that big hit with two outs and runners in scoring position.
FSS.COM: We can add Chris Johnson to the list of Braves extensions, pushing him out three years with a club option for a fourth. Basically, the team is buying one of his potential free-agent years and possibly a second. What makes him such a great fit with this team long term?
CC: Hopefully, he'll continue to be a great fit for this team.
Chris is a good hitter and on a club that has plenty of power, they don't need him to hit home runs. Going back to what we've been saying before, he's a guy that is going to put the ball in play and when he's right he can hit the ball to all fields, he can hit the home run now and then and he can shoot the ball to the right side.
If the top of the lineup does what it's capable of doing, he should get a lot of RBI chances and drive those guys in because he's not going to strike out. But the strikeouts are a lot higher, alarming higher for him in the first month (25) of the season ... we saw some corrective signs the last game in Miami when he took the ball the other way and he has that good inside-out stroke to put the ball in play and picked up a handful of hits.
Chris is a good, quality major league hitter and, I think I would tell him this to his face, he's an indian, not a chief, and on this club he doesn't need to be the guy. He just needs to go up there and do his job and get good at-bats and the Braves are better offensively for it.
FSS.COM: Atlanta just completed its eighth-best April record, at 17-9, since moving to the city in 1966. Considering the uncertainty that surrounded a few pieces of this team, could anyone have asked for a better start?
CC: It's been miraculous.
We said it on the broadcast, it's been back-to-back years they've had 17-9 Aprils and to go through what they went through in spring training and the job Harang and Santana have done in the rotation and to see the maturation of Alex Wood and all the quality starts he has strung together, it's really, really remarkable stuff.
To see how the Braves bullpen, which at times was not particularly successful, they've patched things up and have settled into their roles very nicely, which is encouraging.
Freddie Freeman had an MVP-caliber month of April before cooling off against the Marlins and Justin Upton had an fantastic April.
So 17-9, what we knew the final days of spring training, I think everyone in Braves Country would have taken that and hopefully it's a nice foundation for where the team will go the rest of the spring and into the summer.
---