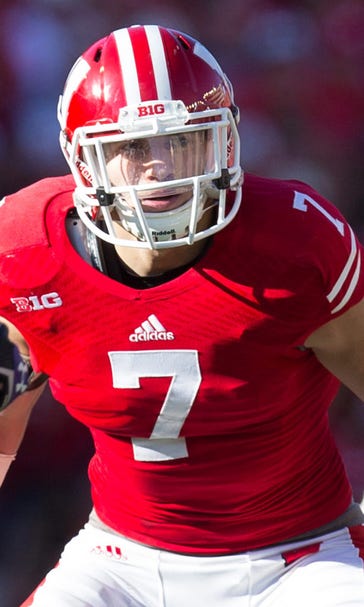 Caputo hopes to make special impact with Saints
May 4, 2016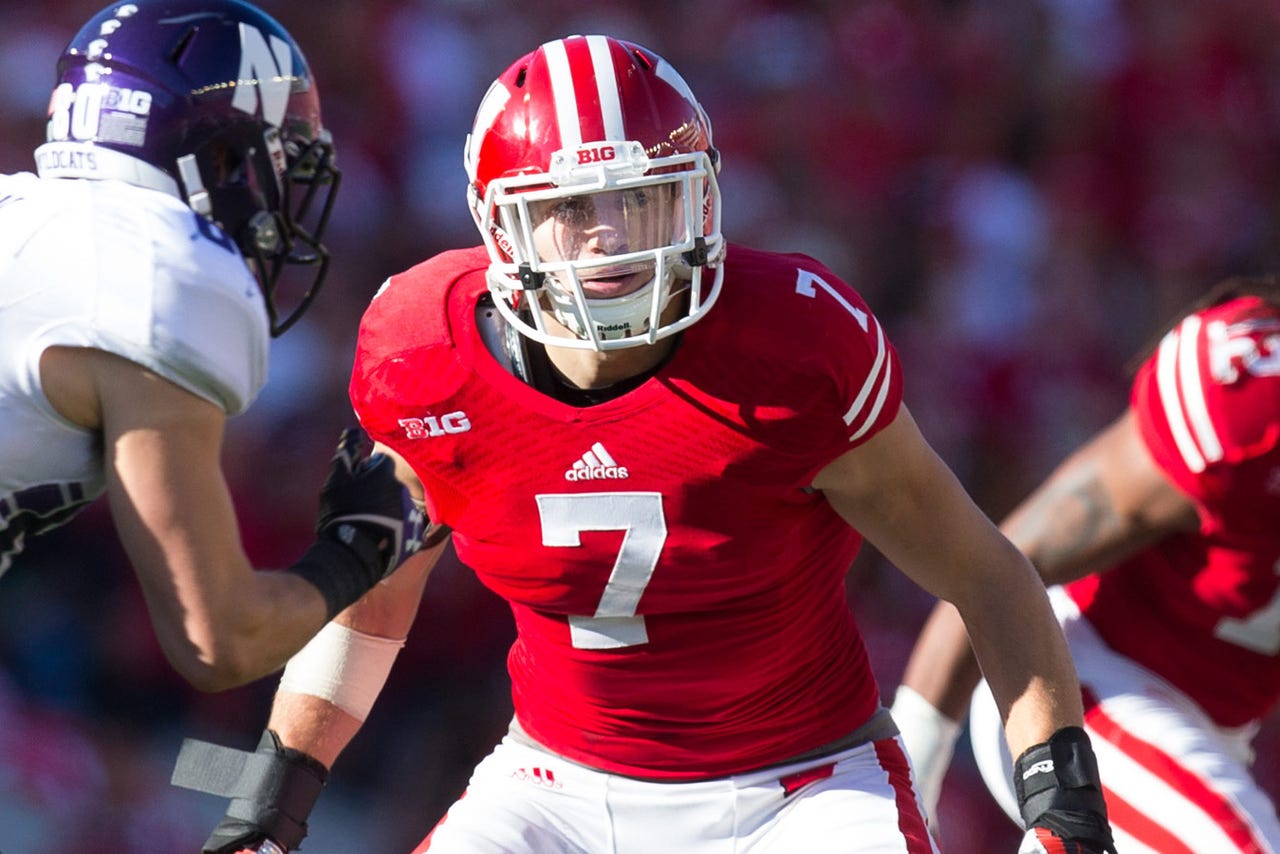 It is the fifth round of the NFL Draft and the phone rings. The caller ID shows it is from the Washington, D.C. area.
You've seen this play out on TV before -- the recent college player answers his phone, is told welcome to the team and there is much rejoicing (and sometimes crying).
However, this was not the end result when Mike Caputo talked to the voice on the other end of the line. A person from the Redskins organization informed the former Wisconsin Badgers safety that "we'll see if we can get you with our next couple of picks. No guarantees, but we're still interested."
Caputo wasn't sure what to think when he got that call -- after all, it is the draft and an NFL team is calling. Normally, one would expect there to be a resolution -- and a really good one -- after answering. While nothing was resolved for Caputo, it wasn't all bad. A team was in fact interested in him.
It got easier for Caputo after that first call. As the draft continued, the phone kept ringing (as it turned out Washington didn't take Caputo or any other safety with their sixth-round pick or either of their seventh-rounders). Teams that exhausted all of their draft picks would call and tell Caputo "we don't have any picks but we'd like you for free agency." The teams would remind him of their "great program" as well. Anything to keep their team on his mind when the real fun began, that Wild West show known as the signing of undrafted free agents.
The more Caputo fielded calls about teams wanting to sign him as a free agent, the more he realized what his end result was going to be. He still watched the draft with his dad and brother, flipping between channels as one went to commercial.
When Southern Mississippi cornerback Kalan Reed was taken with the final selection of the seventh round, thus ending the draft, the next flurry of phone calls came to both Caputo and his agent, former NFL player John Thornton.
"They lay it on the table through John or me and I just picked the best offer, the team where I feel I best fit," Caputo said.
For Caputo, that team was the New Orleans Saints. While New Orleans' defense was, no matter the statistics you look at, among the worst in the NFL in 2015, it was special teams -- and particularly his talk with coordinator Greg McMahon -- that played a major reason in why Caputo chose the Saints.
"I had a great conversation with how they do things. I really liked his philosophy, I really liked what he was telling me so that was definitely a big impact on making my decision," Caputo explained.
Caputo said the turnaround was quick -- no doubt, since teams scramble to fill out their rosters as soon as the draft ends. Caputo notified the Saints that he wanted to sign, they sent the paperwork to his agent and roughly an hour after the draft was over Caputo had signed, ready to embark on his pro career.
Still, days later, it really hadn't hit home that Caputo was about to head to an NFL camp. And it never might.
"It's getting there," Caputo said when asked if it feels real yet. "I feel like it will really kick in and be real when I get to New Orleans and I sit down, whether it be . . . I don't know, I'm kind of waiting for that moment where it clicks in and it's real. It didn't really click in at Wisconsin. I just kind of kept my head down and kept moving at Wisconsin and didn't pay attention to the hype and things like that. So I don't know. We'll see when I get to New Orleans."
Caputo plans to hit the ground running as soon as he touches down in Louisiana. The Saints haven't told him whether he'll be a free safety or strong safety -- best bet is strong since the team took Ohio State's Vonn Bell in the second round and he's expected to play free safety -- but he's fine with either and knows it won't be up to him.
"Whatever the Saints feel I fit into best," said Caputo, who mostly played strong safety at Wisconsin but noted he did play free safety in 2013. "I feel like I would fit into strong safety best with the Saints by watching them and how they do things and how I play. But then again, it's up to the coach and their staff to agree on."
Wherever he played at Wisconsin, Caputo produced. In 2013, his first year as a starter, he had 63 tackles, three tackles for loss (TFL) and three passes defensed (PD). In 2014, he racked up 106 tackles with six TFL, two forced fumbles and seven PD. Last season, Caputo had 65 tackles, one TFL, 10 PD and two forced fumbles.
New Orleans had an abysmal defense in 2015, allowing the most points, yards per pass and yards per rush and the second-most total yards while ranking last in percentage of drives which ended in a score. The Saints have a new defensive coordinator -- Dennis Allen took over for Rob Ryan late last season -- and all indications are New Orleans will move to a 4-3 defense from a 3-4, although really, as most NFL teams, will play a hybrid of the two. One advantage for Caputo is he played in both a 4-3 and 3-4 at Wisconsin.
"I'm comfortable in both, I've played in both," he said. "I'm excited to play no matter what they throw me into. I'm positive I'll understand and learn it in a short amount of time."
There should be a chance for Caputo to come out on top in the competition at strong safety. New Orleans also has Erik Harris, who played the last three years in the Canadian Football League, while the backup is currently Jamarca Sanford, who has had an underwhelming career and has played for three teams in the past three years. Sanford played mostly on special teams for the Saints last season, and that's where Caputo, who played on all the special team units during his time at Wisconsin, knows he'll have to make his mark.
"I know that's something I definitely need to make an impact first as soon I get to New Orleans," Caputo said. "To be on special teams you need to be a core guy."
To Caputo's advantage, New Orleans doesn't just need help on defense, but also special teams, so perhaps that unit is in for a shakeup as well. The Saints finished No. 21 in the league on the annual special teams rankings compiled by the Dallas Morning News' Rick Gosselin.
Before leaving for New Orleans -- the Saints' rookie minicamp is scheduled to open May 13 -- he talked with a couple of former Badgers who had similar career paths -- Chris Maragos and Jim Leonhard, both of whom were safeties at Wisconsin, went undrafted and made their mark early in the NFL by being good special teams players. Caputo said he talked with Maragos, who is entering his seventh NFL season, a few weeks ago, and Leonhard, the current UW defensive backs coach who played 10 years in the league, the day after the draft.
"Just do everything the right way as soon as you get in, you need to be the smartest guy it the room," Caputo said when asked what they told him. "You need to know everything and you need to just go out there and play football. That's the real gist of their advice.
"Because when it comes down to it, the coach is going to play the guy who  knows what he's doing, the guy who brings energy to the field and the guy who just loves to play and is the best at playing. There's a lot of factors that are put into it, but if you just keep those core ingredients everything will work out."
It is a tried and true formula that Caputo also used during his four years at Wisconsin. And if things go as planned, the end result will once again be -- dare we say? -- special.
---
---