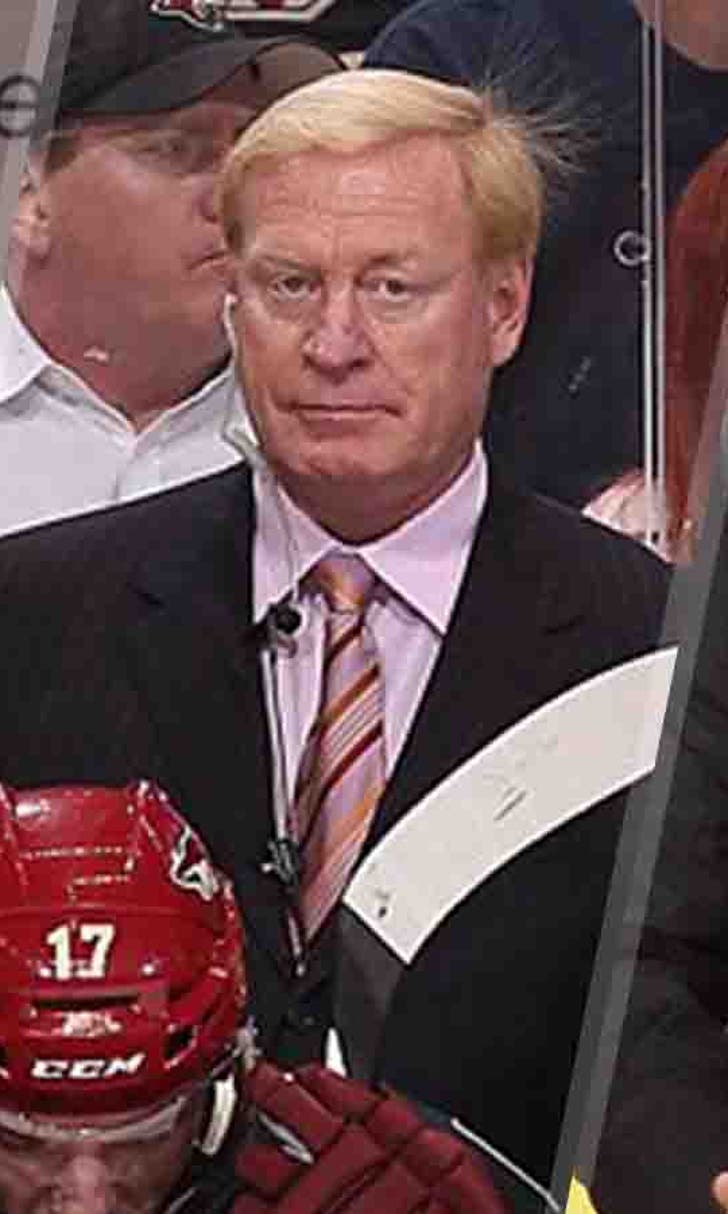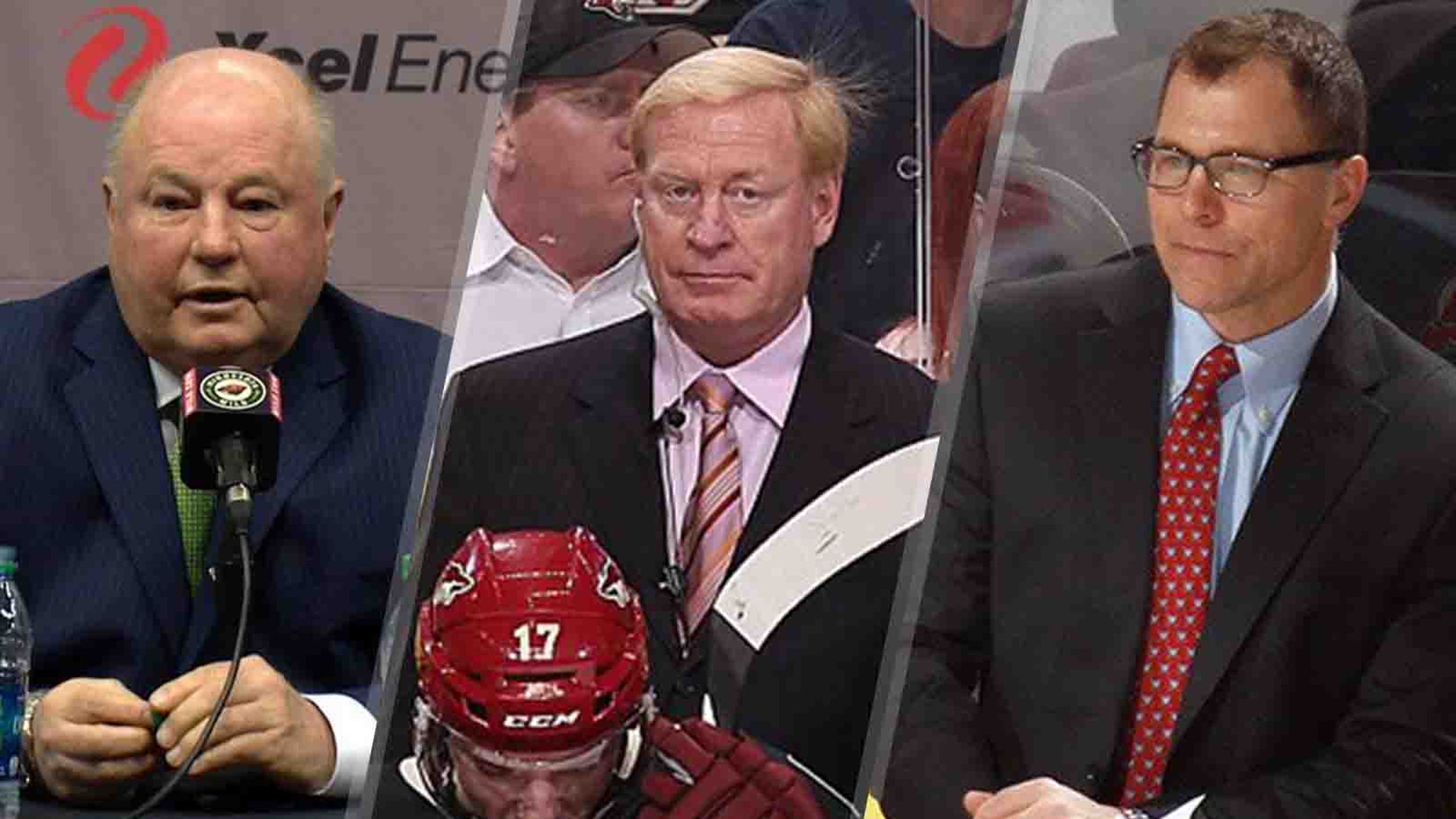 Capsule look at Wild's new coaching staff
BY foxsports • June 21, 2016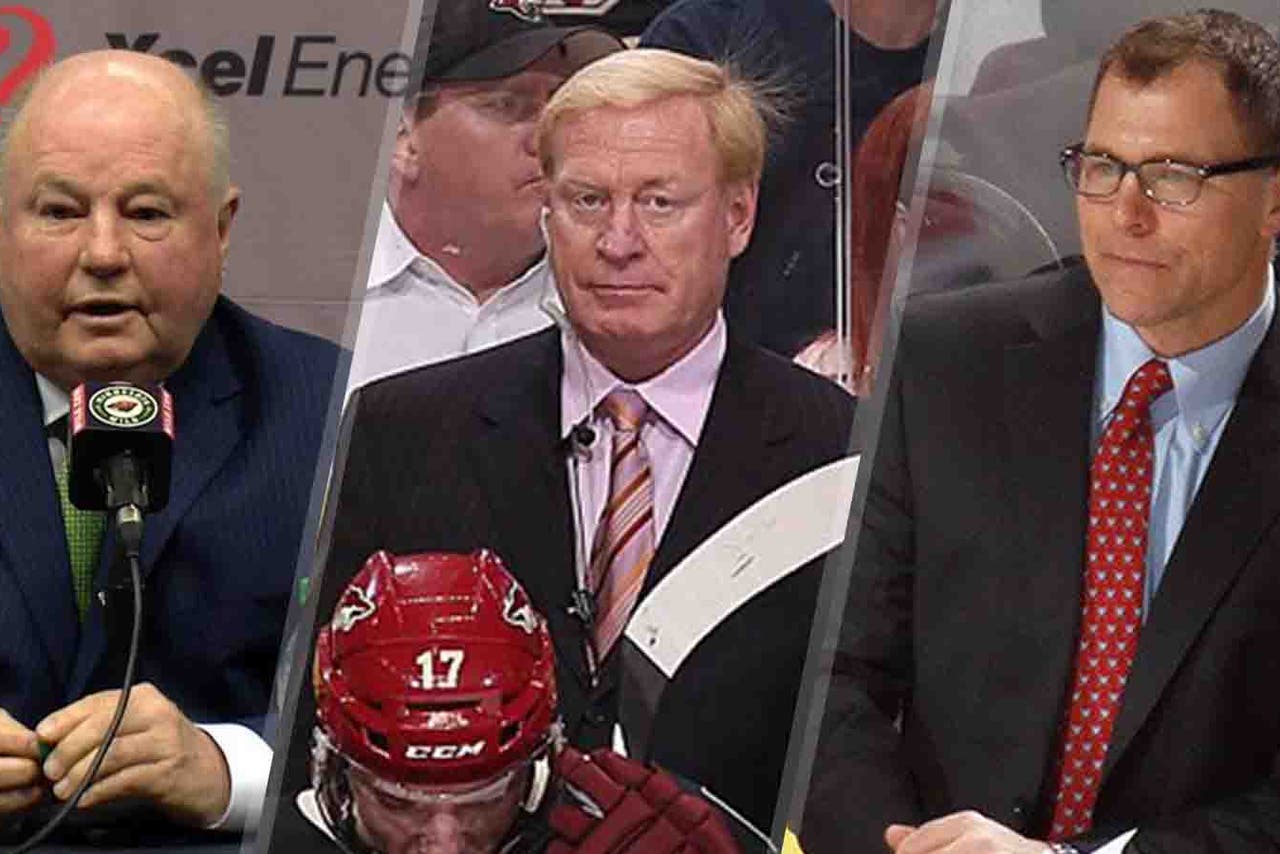 Minnesota Wild general manager Chuck Fletcher has a lot on his plate this week with the NHL Draft on the horizon and free agency less than two weeks away.
But just a few days after the conclusion of the Stanley Cup Playoffs he and the Wild have already made plenty of changes, finalizing a new-look coaching staff on Monday.
Fletcher made waves last month when he won a brief battle with the Ottawa Senators and the Calgary Flames for the services of head coach Bruce Boudreau, who quickly began assembling a new-look coaching staff.
Boudreau's staff includes just three members of the squad that helped Mike Yeo and John Torchetti to a playoff appearance last season.
Bob Mason returns as the team's goaltending coach alongside video coach Jonas Plumb, while Minnesota native Darby Hendrickson is the only remaining member of Yeo and Torchetti's staff of assistants following the addition of Hall of Famer Scott Stevens and former Chicago Wolves coach John Anderson.
Boudreau, Anderson and Stevens bring plenty of experience to the table, both on the ice and behind the bench, a combination that their records suggest should lead to success for the Wild.
Bruce Boudreau, head coach
Essential Reading: "We're going to have to be fast. We're going to turn a lot of pucks over and create a lot of offense through that, and at the same time we're going to . . . hopefully be able to defend and know our responsibilities when we don't have the puck."
The NHL's active leader in winning percentage after coaching the Washington Capitals and the Anaheim Ducks to a combined eight division titles, Boudreau's hockey resume is among the longest in the league.
Boudreau's credentials feature everything from a 30-game stint with the WHL's Minnesota Fighting Saints to a brief appearance in the movie "Slap Shot," while his coaching career includes championships in the AHL and ECHL.
Known for his offensive smarts and high-speed style, Boudreau has an overall record of 681-409-192 since being hired by the Capitals in 2007, winning the Jack Adams Award as the NHL's top cotch in 2008.
Scott Stevens, assistant coach
Essential Reading: "I like to teach a lot of those subtle things, fundamentals for a defenseman. Trying to help players reach their potential is something I like to do because it's rewarding and I know how hard it is to play this game" via the Associated Press
A leader in the locker room during his playing days and the longest-tenured captain in New Jersey Devils history, Stevens' legacy of quiet guidance and bone-crushing hits earned him a spot in the Hockey Hall of Fame.
Stevens won three Stanley Cups with New Jersey over the course of a playing career that spanned two decades and 22 seasons.
A 13-time All-Star, Stevens won the Conn Smythe Trophy as playoff MVP in 2000, and ranks second all-time amongst defensemen with 1,635 games-played.
A natural choice to train the next generation of Devils defensemen upon his retirement in 2005, Stevens was hired by the team in 2012 as an assistant coach, a stint that lasted for just two seasons. However, Stevens returned to the Devils as a co-head coach alongside Adam Oates in 2015.
John Anderson, assistant coach
Essential Reading: "I think Bruce, and certainly myself, have always been thought of as players' coaches, and I think we'll earn their trust as they see how we treat them" via Wild.com
A first-round draft pick of the Toronto Maple Leafs in 1977, Anderson spent 12 seasons in the NHL before kicking off his coaching career in the Southern Hockey League.
Anderson would eventually find success in the American Hockey League, coaching the Chicago Wolves for 14 of the franchise's 22 seasons, a relationship that dates back to the team's inception in the now-defunct IHL. Anderson was named the team's fifth head coach in 1997, and would go on to lead the Wolves to two IHL championships and two AHL championships.
After leaving the Wolves for brief stints as an assistant coach with the Arizona Coyotes and as the head coach of the Atlanta Thrashers, Anderson returned to the Wolves in 2013, and is the franchise's all-time leader with 624 (624-368-124).
---
---