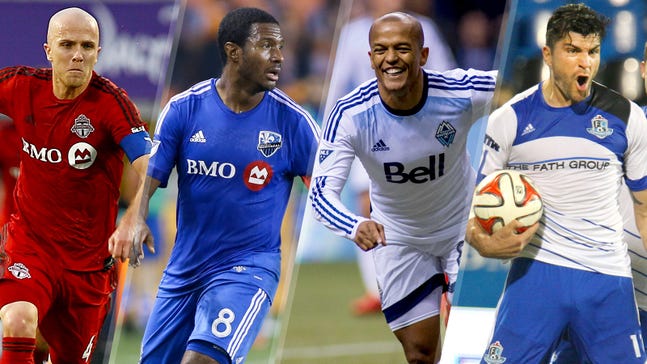 Canadian clubs weigh costs and benefits as Voyageurs Cup chase commences
Published
May. 6, 2015 9:00 a.m. ET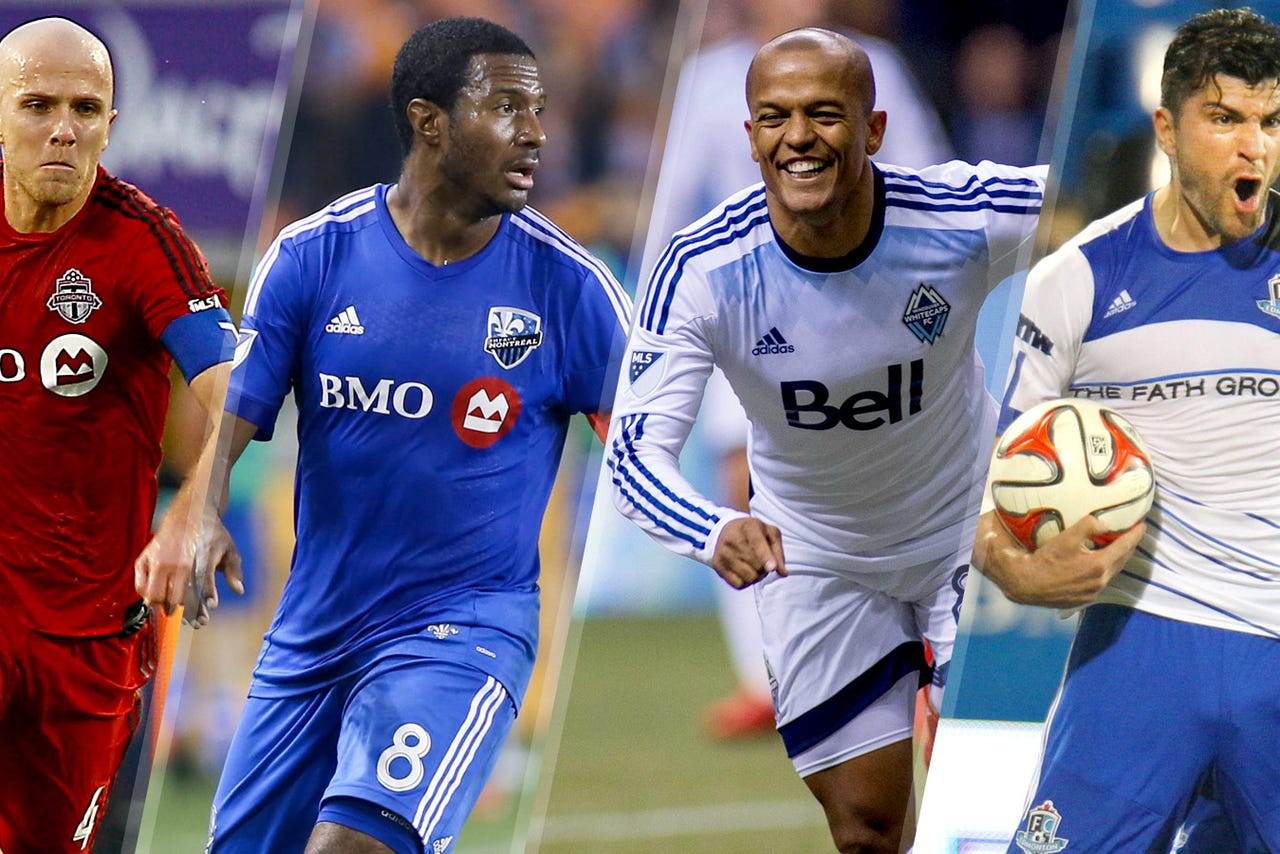 The reminder arrived right around the time Montréal Impact took the field at Olympic Stadium last week. It is sometimes difficult to recall the positives of lifting the Voyageurs Cup and securing a place in the CONCACAF Champions League given the ensuing fixture pileup. That moment and that night underscored the potential benefits of chasing and winning the Canadian Championship.
One wonderful night to end a magical run to the final might offer an incentive worth chasing, but it does not eradicate the need for the three Canadian MLS clubs to grapple with their priorities. There is a cost-benefit analysis in play as Montréal, Toronto FC and Vancouver prepare to enter at the semifinal stage on Wednesday.
The calculus extends far beyond the two-legged semifinals this month and the two-legged final scheduled for August. The juggling required to balance the Canadian Championship commitments with MLS obligations is difficult enough. The thought of meandering through those journeys -- including one trip from one side of the country to the other in the final -- presents only the first hurdle with a bid into the 2016-2017 Champions League on the line.
The perils ahead are enough for any manage to exercise caution and weigh the potential ramifications of success. Montréal boss Frank Klopas boasts a rested, settled squad, but he might consider changes against TFC nevertheless with a home game against Portland looming on Saturday. Toronto FC coach Greg Vanney brought Michael Bradley to Quebec, but he left Jozy Altidore and Sebastian Giovinco in Ontario for the short trek to Stade Saputo with one eye on the long-awaited BMO Field opener against Houston on Sunday. Vancouver manager Carl Robinson plans to rotate his squad for the trip to face NASL side FC Edmonton at Clarke Stadium, too.
CANADIAN CHAMPIONSHIP -- SEMIFINALS
| | |
| --- | --- |
|   |   |
| FIRST LEG |   |
| Montréal Impact -- Toronto FC | May 6, 7:45p.m. ET |
| FC Edmonton -- Vancouver Whitecaps | May 6, 10:00p.m. ET |
| SECOND LEG |   |
| Toronto FC -- Montréal Impact | May 13, 7:30p.m. ET |
| Vancouver Whitecaps -- FC Edmonton | May 13, 10:00p.m. ET |
For all three sides, the demands of the league outweigh the potential positives of snatching a first-leg result here. This competition is important, but it does not necessarily provide latitude for missteps elsewhere. The delayed nature of the prize -- Vancouver is already through to the group stage in 2015-16 edition of the Champions League by virtue of their MLS finish last season, a one-time award made due to scheduling conflicts with the FIFA Women's World Cup this summer -- complicates the nature of those decisions even further.
If there is a silver lining to the inevitable rotation policy in this tournament, then it comes from the inclusion of more Canadian players in these matches. Vanney recalled Jay Chapman, Jordan Hamilton, Chris Mannella and Quillan Roberts from TFC II to bolster his squad for the trip to Stade Saputo. Klopas and Robinson are expected to feature a handful of domestic products in their sides, while promising Canada youth international Hanson Boakai (fresh off his season debut in the second leg of the 6-2 aggregate victory over NASL side Ottawa fury) features as a potential option for FC Edmonton coach Colin Miller.
Boakai's sparkling performances in this competition a year ago underscored the utility for both FC Edmonton (a side knocked out in the semifinals a year ago through a suspect penalty decision at Stade Saputo) and Canadian soccer as a whole.
At its core, this tournament is a supporter-created initiative designed to reward Canadian sides for succeeding against their peers. The value of self-determination is sometimes cast aside lightly, but it matters within this developing landscape. Montréal (nine titles, including seven before joining MLS) and Toronto FC (four titles) are the only two sides to lift the Voyageurs Cup. Everyone else forms the chasing pack year after year in a quest to add a third name to the list.
"That hurts," Robinson told Vancouver reporters on Monday. "Everyone else seems to win it and we don't. We want to try and have a go at it this year."
There are complications to ponder and priorities to weigh as the Whitecaps attempt to chase their first Voyageurs Cup, but the underlying sentiment in Robinson's statement is meaningful, too. A pair of two-legged victories yields a championship. And that title could lead to even greater achievements down the line in the Champions League. There are no guarantees, of course. But the factors in place offer plenty of encouragement to chase those elusive payoffs nevertheless.
---