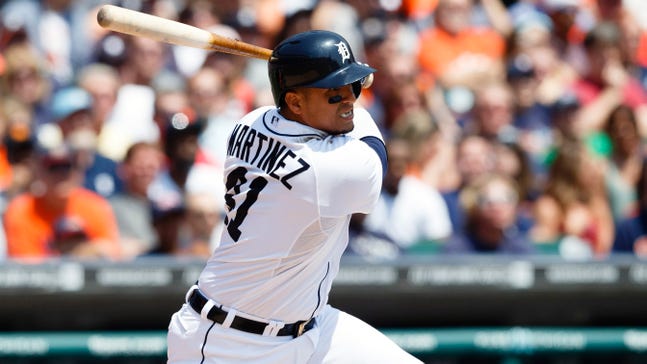 Can Tigers approach 100 wins?
Published
May. 8, 2014 4:03 p.m. ET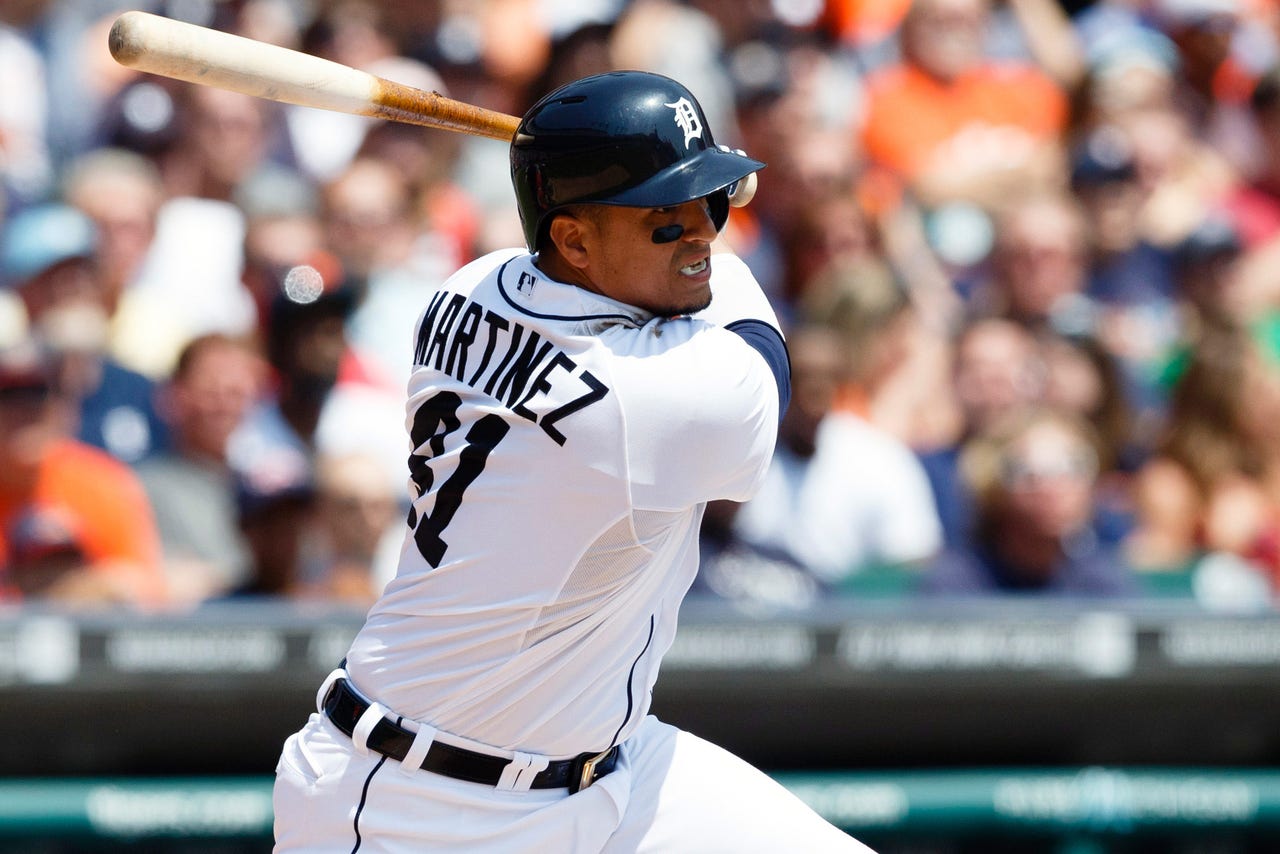 DETROIT -- The Detroit Tigers couldn't complete a four-game sweep of the Houston Astros, losing 6-2 on Thursday afternoon as an eight-game winning streak came to an end.
That left the Tigers with a 20-10 record and on pace to win 108 games. And in calculating that, it made me realize just how hard it is to win 100 games in the majors.
Detroit has received brilliant starting pitching and has far and away the highest batting average in the American League at .283. It is stealing bases at an unusually high rate (28 already after 35 all of last year), playing good defense and sorted out the bullpen mess it briefly encountered. Closer Joe Nathan and Joba Chamberlain have locked into the last two innings.
In other words, the Tigers have had very little go wrong. They've played at an extremely high level, and still have little room for error if they are to become Detroit's first 100-game winner since the 1984 World Series champions went 104-58 to set the franchise record for victories.
I mentioned the 108-win pace and the possibility of becoming the first Tigers to reach the century mark in 30 years to catcher Alex Avila and right fielder Torii Hunter.
Avila laughed, while Hunter chuckled and raised his eyebrows.
Only one team in the last four years -- the 2011 Philadelphia Phillies, who went 102-60 -- has reached 100. And only five Tigers teams since 1900 have reached that gold standard.
I asked Hunter if this team -- which has two former MVP winners and two recent Cy Young Award winners -- is capable of that mark.
"I like the way we're made up," Hunter said. "We are capable of doing it. But I like to live in the moment. If you're thinking about the future, you're not focused in the now. And that's where peace is."
As remote as the possibility may be, it is fun to think about.
"It would be great to be on the next team that did that here," Avila said. "It would be an amazing feat."
Detroit has not won more than 95 games since 1987, and yet it reached the World Series two years ago with only 88 wins. The playoffs have become so grueling that only one of the six teams to win 100 games over the last 10 years has won the World Series. That was the 103-win New York Yankees of 2009.
However, in terms of measuring a regular season, 100 wins earns elite status.
"It's probably one of the hardest things to do," Avila said. "The Astros haven't played well, but on any given day any team can beat another team. That's also the beauty of our game."
Houston (11-24) dropped three of four to Detroit and has the worst record in baseball.
"It's tough to win 100 games and if you win 100 games you've got to be the best in baseball," Hunter said. "But that's still 62 games you lose.
"But the record we have now -- I like it a lot. And we have a lot of guys with amnesia. They get over losses like today pretty quick."
Detroit hasn't lost more than twice in a row, and has won 10 of its last 12 games.
It has won more consistently than any other team in baseball because the pitchers in its starting rotation have pitched great, good or decent in every start. Drew Smyly gave up three runs in Thursday's loss, and nobody has given up more than four runs in a start.
Here are the earned run averages of the pitchers in the current starting rotation: Robbie Ray (1.69) Max Scherzer (1.72), Justin Verlander (2.68), Smyly (2.96) and Rick Porcello (3.49). Ray gets his second start Sunday before Anibal Sanchez (3.13) returns. Sanchez led the league with a 2.57 ERA last year.
That kind of pitching could very well result in the .617 team winning percentage required to win 100. Right now, Detroit is winning at a .667 clip.
"So many things have to happen to win 100," Avila said. "Guys have to stay healthy. There are so many factors needed that there is no point in talking about it now.
"But so far, in almost every game, we've pitched well, played good defense and had timely hitting. That will win you a lot of games."
Only 132 left to play.
"It ain't how you start," Hunter said. "It's how you finish."
And playing great in the middle of the season is required as well of teams reaching 100 wins. The path to such greatness allows no let up.
"To win 100 games," said Tigers slugger Victor Martinez, "you have to win pretty much every day."
Or so it seems.
---