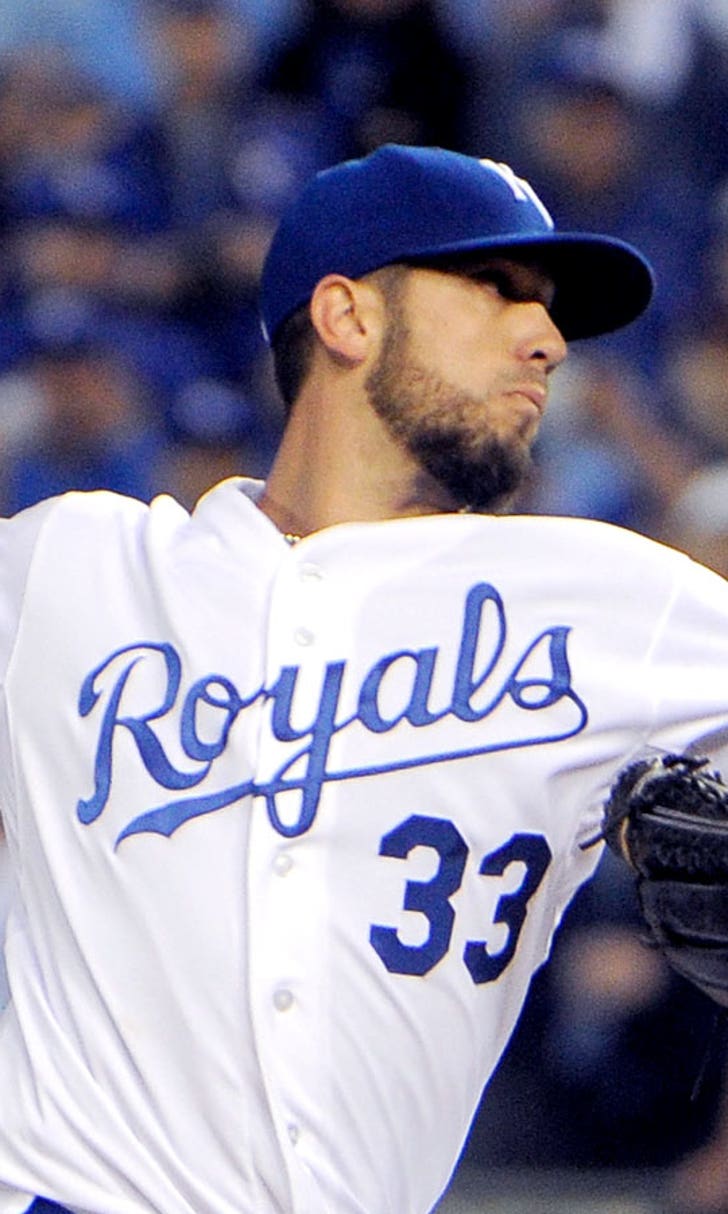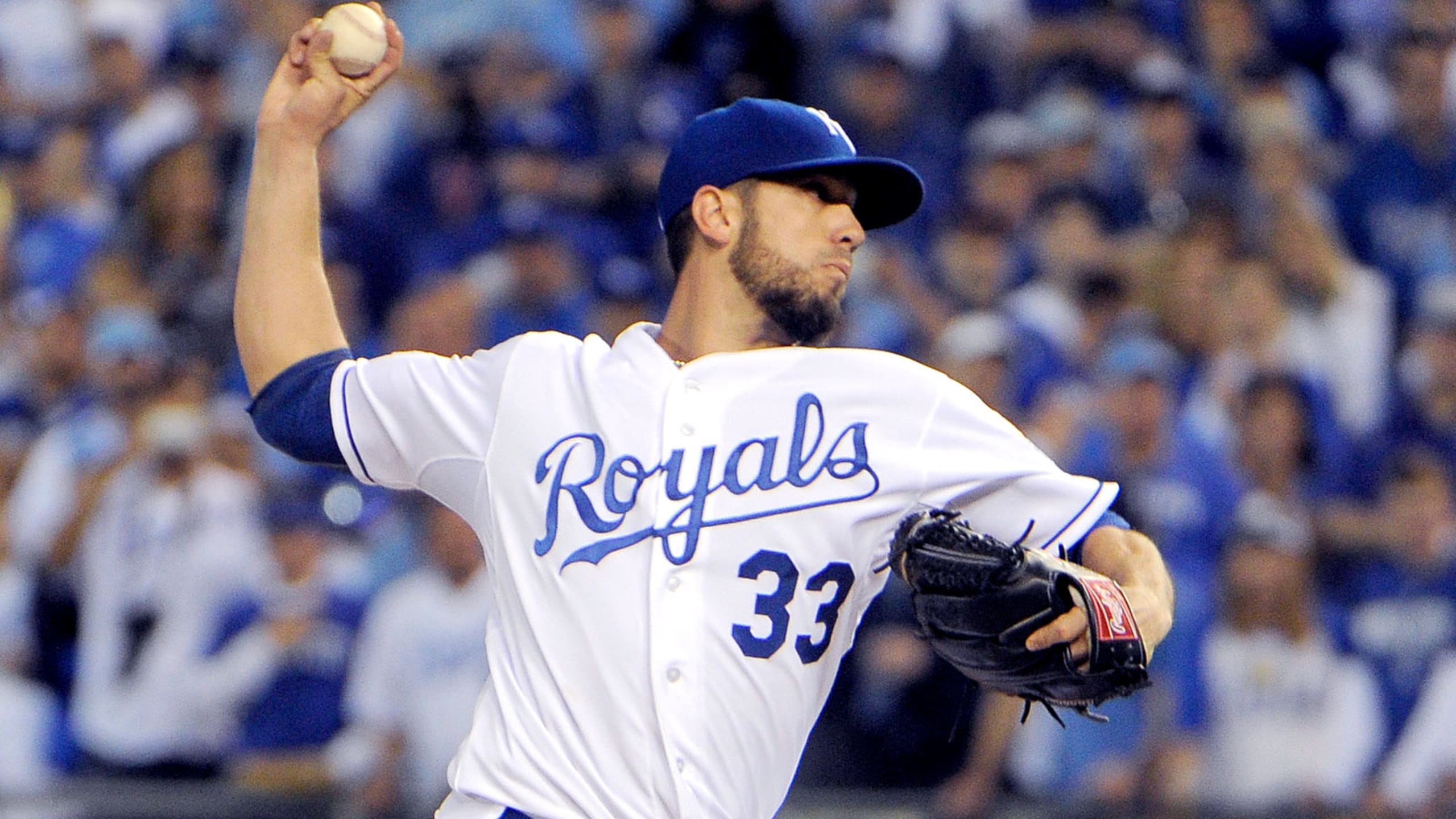 Can the new-look Padres win their fans back?
BY foxsports • February 9, 2015
No question about it, James Shields makes the Padres better. Better enough to get the fans back? Well, we probably won't know until July or August.
I'm always leery when people tell me this or that or much of anything else is going to bring a significant attendance boost. In Kansas City, attendance was supposed to increase in 2012 when the Royals got the All-Star Game. It increased by a few hundred per game. In Kansas City, attendance was supposed to increase in 2013 when the Royals got James Shields. It increased by a few hundred per game. In the franchise's best season since the 1980s.
Somewhat inexplicably, the Royals' attendance did improve significantly in 2014. Yes, you might think it's because the Royals were actually better in 2014. But they weren't, really. Their record was just slightly better than in 2013, their run differential slightly worse. At the All-Star break last season, they were just two games over .500, and 6-1/2 games out of first place. The only real difference I can see? The Royals' chances looked slightly better in the summer of 2014 than they'd looked in the summer of 2013. But without looking at the game-by-game attendance figures, I just can't have any confidence in any explanation for the 12-percent increase last year.
Are the Padres really going to draw more fans this season? I haven't seen any concrete numbers yet, but at least this guy seems more excited about technology than anything else:
Wayne Partello, the team's chief marketing officer, said fans will notice some significant changes this season.

"The biggest addition is our brand new HD video board out in left field. It will be the largest in the National League and third biggest in baseball," Partello said.
Balancing that nifty new video board? Enhanced Security Theater this season, plus fewer and more expensive parking spaces. Which won't make the ticket department's job any easier.
Plus, I'm still waiting for someone to show me the numbers showing that fans give a crud about having the third biggest anything except winning percentage. In 2013, the Mariners added the BIGGEST video board in baseball, and their attendance went up a few hundred per game. In 2014, they actually won a bunch more games and attendance went up 17 percent.
Generally, there are only two ways for a losing team to boost attendance: Open a new ballpark, or get significantly more competitive. Flattering Bud Selig enough to get an All-Star Game or adding a couple of star players or spending a few million bucks on a shiny new television doesn't generally make much difference.
In the wake of the Shields deal, Dave Cameron defends the move, at least to a point. But I should note Cameron's not arguing that goodwill is the point here. He's arguing that the Padres have a better chance of winning games – and thus winning more fans – with Matt Kemp Justin Upton and Wil Myers and James Shields than without them:
There's an obvious downside, and I spent the first half of this post laying out the reasons why I think failure is probably still more likely than success. But the Padres have put themselves in a position where the upside of everything going right is now exponentially higher than it was a few months ago, and that's not a thing to be simply tossed aside because it's not the most likely outcome. On the roughly one-in-six chance this works, the reward of going for it will make the cost of surrendering some prospects and accepting a chunk of dead-money in future contracts pale in comparison.

Even with Shields, I still think the Padres are something like the seventh best team in the National League. But the seventh best team in the American League just went to the World Series. Baseball isn't about building behemoths anymore. The Padres aren't going to be great, but they might be good enough.
In addition to the Royals, Dave cites the Pirates in 2013 as a team that won back its fans by winning. Which makes for an interesting couple of teams. The Pirates actually won 94 games, with the run differential of an 88-win team. The Royals won 89 games, with the run differential of an 84-win team. But while the Pirates lost their Division Series, the Royals doubled up their surprise by nearly winning the World Series.
Is a one-in-six chance a) approximately what the Padres have, and b) worth the investments they've made in (mostly) declining players? Well, it's difficult to predict and it's not our money. If I were a Padres fan, I'd be a lot more interested in the coming season than I've been in a long while, and there's a great deal to be said for that.
But while the potential reward might be roughly the same for the Padres as it was for the Royals (and the Pirates, although they didn't acquire James Shields or much of anything else before their run), the risks seem a little higher. The Padres' farm system was ranked 14th in the majors this winter by Baseball America … but that was before they traded five of their dozen or so best prospects. They system might not crack the top 20 today. Meanwhile, the Pirates are 7th, the Royals 13th.
Which is to say, this had better work. Because unless ownership's willing to write some massive checks, there's not much of a Plan B if Plan A, however exciting, doesn't work. One in six.
---
---