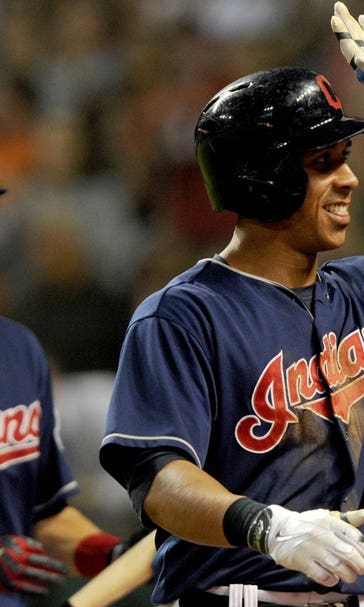 Can Indians continue to be 'smooth' vs. Yankees?
July 9, 2014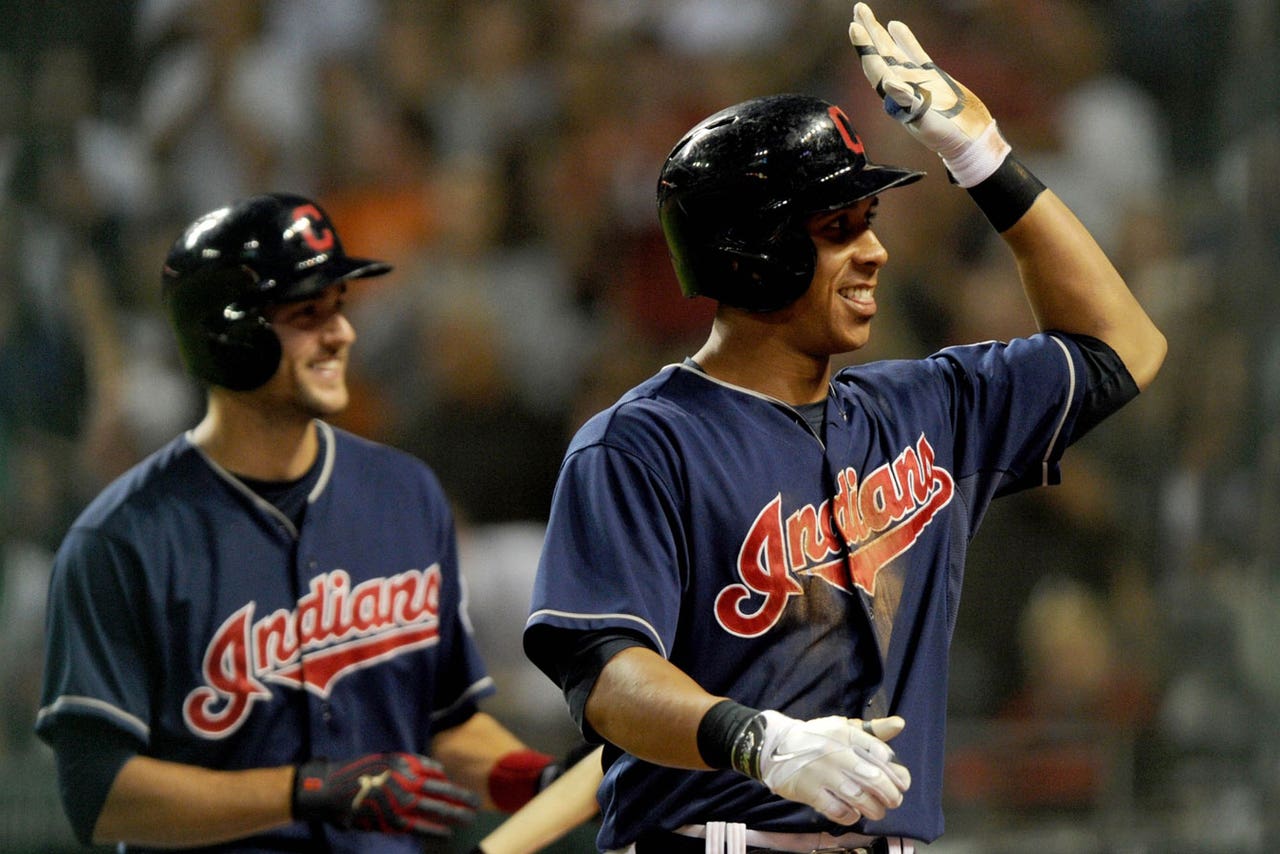 The New York Yankees appear confident Brandon McCarthy can continue the recent success he enjoyed for his old team while pitching for his new one.
Looking to win three straight starts for the first time since 2012, McCarthy makes his Yankees debut Wednesday night against the Cleveland Indians at Progressive Field.
With CC Sabathia likely done for the season with a knee injury and New York (45-44) unable to work out a trade for coveted right-hander Jeff Samardzija, it acquired McCarthy and cash from Arizona for pitcher Vidal Nuno on Sunday.
McCarthy, who turned 31 on Monday, was 3-10 with a 5.01 ERA in 18 starts for the Diamondbacks this season, but he allowed three runs, struck out 13 and walked two in 12 2-3 innings to win his last two outings.
"McCarthy is an experienced starter that we expect to pitch well for us," manager Joe Girardi said. "I know he's had his struggles, but he's seemed to turn it around."
The right-hander, who was 8-21 with a 4.75 ERA in 40 starts in less than two seasons for the Diamondbacks, returns to the AL where he went 34-33 with a 3.94 ERA in 99 starts over seven seasons with Chicago, Texas and Oakland.
He's looking forward to being part of a storied franchise in the midst of a playoff race.
"It's a team that's in contention," McCarthy said. "It's a team that's known for winning, there's really no other answer than it's just the Yankees."
Though McCarthy has lost two straight starts against the Indians (44-45), he's allowed two runs in each while pitching 15 innings.
He'll try to help the Yankees bounce back after their five-game winning streak versus Cleveland ended with a 5-3 loss Tuesday. Michael Brantley homered and had three RBIs as the Indians won for the third time in 15 games against New York.
Set to make his first All-Star appearance, Brantley is 15 for 26 (.577) with two home runs and nine RBIs in his last six home games. He's batting .342 with two homers and seven RBIs in his last 10 there versus New York.
"He's a pretty good player, and he's getting better," manager Terry Francona said.
Brantley, however, is 0 for 7 against McCarthy.
Ex-Yankee Nick Swisher has homered in two straight games and is hitting .364 (4 for 11) with two home runs versus McCarthy.
After striking out 11 and throwing a one-hitter during a 5-0 win at Seattle on June 28, Cleveland's Josh Tomlin (5-6, 4.11) allowed five runs and 10 hits in 5 2-3 innings of a 7-1 loss to Kansas City on Friday for his third straight home defeat. The right-hander went 1-1 with a 2.95 ERA in his first three starts at Progressive Field but has a 9.00 ERA during a three-game skid there.
Though Tomlin is 0-2 with a 13.50 ERA at New York, he's posted a 1.93 ERA while winning both home starts against the Yankees. However, he has not faced them in Cleveland since 2011.
New York's Brian Roberts was 10 for 22 with five doubles in his previous five games before going 0 for 4 on Tuesday. He's 3 for 7 with a home run versus Tomlin.
Carlos Beltran is 6 for 11 with two homers in his last three games against the Indians, and he could be back after missing the first two of this four-game series with swelling in his right knee.
---