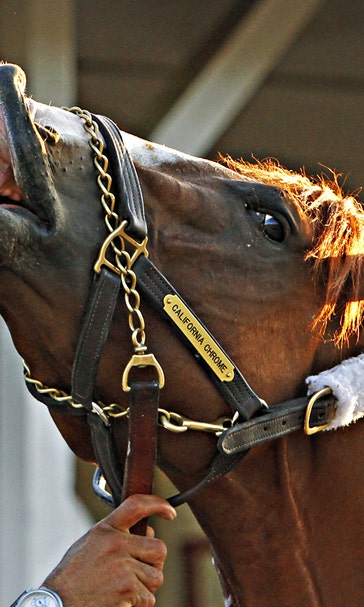 California Chrome looks to outrun criticism of speed figure gurus
BY foxsports • May 9, 2014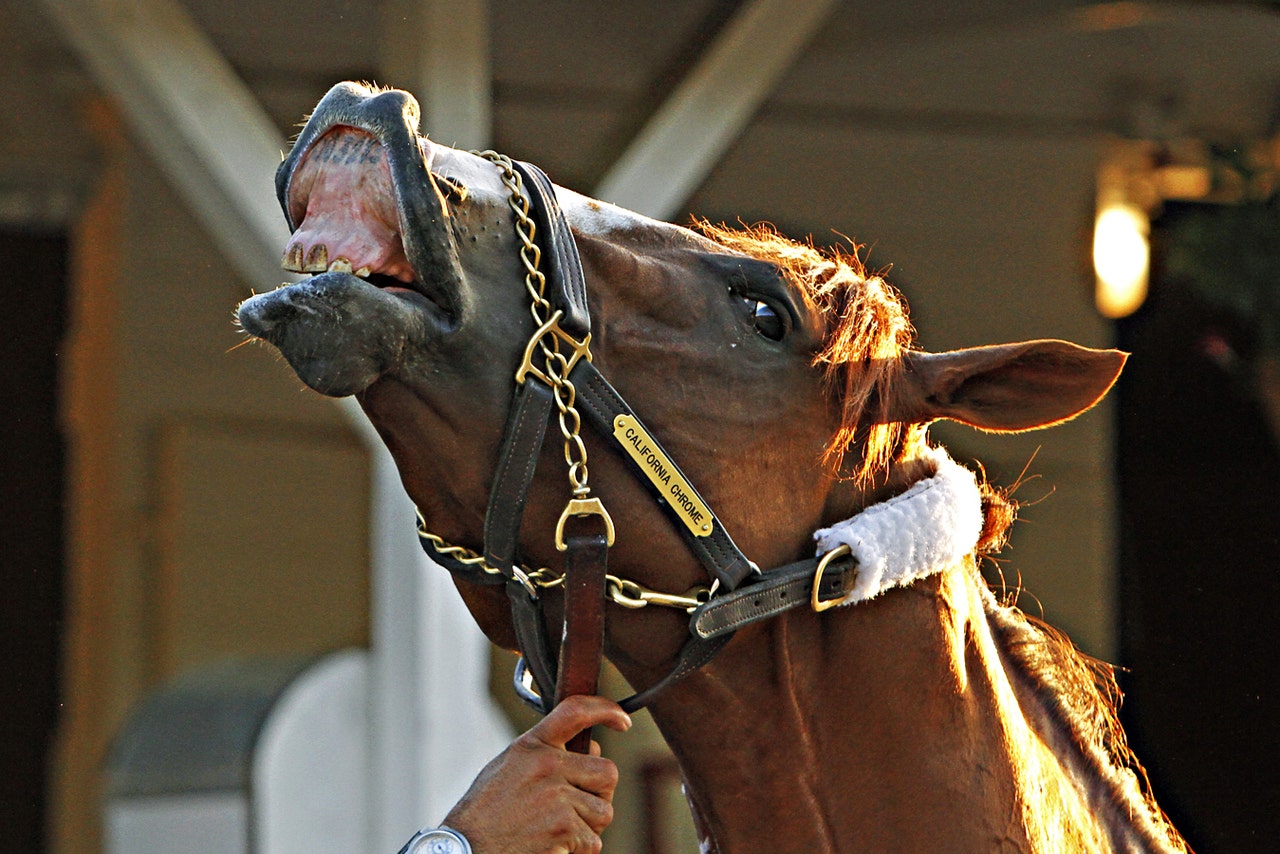 In his last five races, California Chrome has done nothing but show his heels – and that jackass on the back of his silks – to opponents.
Yet for all his brilliance in winning five straight stakes and a classic such as the Kentucky Derby, there's been something he has not outraced – namely skepticism from speed figure mavens.
As decisive as California Chrome's victory in the Derby might have been, his final time of 2:03.66 on a fast track left speed figure services unimpressed.
Andrew Beyer, the founding father of Daily Racing Form's Beyer Speed Figures, said the 97 Beyer figure credited to California Chrome was the slowest assigned to a Derby or Preakness winner since they were first published in 1992.
The Ragozin Sheets were only slightly kinder, giving him a 7¼, the slowest number since Cannonade earned an 8 in 1974 (lower numbers are faster on the Ragozin scale).
In essence, California Chrome's figure was good enough, since none of his 18 rivals on the first Saturday in May was able to exceed it. Yet it also reflects negatively on the quality of this year's 3-year-old division – make that the 3-year-old male division – and raises questions about the ability of a horse who is currently the best of a bad bunch to complete the first Triple Crown sweep in 36 years.
"This is a terrible crop," said Len Friedman, a longtime partner with Ragozin Thoroughbred Data. "They are very slow and there are not many solid horses among them. At least California Chrome is solid and keeps turning in good efforts. The rest give a good effort every once and a while and then turn around and run a poor one."
Friedman's critique, though, was limited to males as the leading 3-year-old filly, Untapable, has been the antithesis of California Chrome, according to speed figures. Friedman said Untapable registered a 3 for winning the Kentucky Oaks. That gave Untapable a rounded off line of 3-3-3 in her last three races, a significantly faster set of Ragozin numbers than California Chrome's 7¼-5 ¾-6.
While Friedman was unsure of how Untapable would handle two weeks' rest in a test like the Preakness (the amount of rest between starts in a key factor in handicapping off Sheets' numbers), he said with confidence the filly would be "very tough to beat" in the Belmont Stakes.
With the filly's connections currently targeting the Acorn and Mother Goose Stakes, it will make California Chrome's pursuit of  a Triple Crown dramatically easier but not a layup in the eyes of Friedman, who sees the Belmont as the toughest obstacle in the California-bred's path.
In addressing the Preakness, Friedman likes California Chrome's chances of moving forward off his Derby number. He says the wind and 1¼-mile distance impacted California Chrome's number, pointing out how historically "four out of five horses generally run a slower figure in the Derby."
If California Chrome can duplicate his number from the Santa Anita Derby (5¾), Friedman believes that should be enough to handle a weak group of candidates for Pimlico's second leg of the Triple Crown. The lone concern is Social Inclusion, who is fast enough to beat California Chrome based on a 4 he received in an allowance win over Honor Code at Gulfstream Park, but suffered a bruised hoof last week that may leave him at less than 100 percent for the Preakness on May 17.
As for the Belmont, Friedman does not paint as rosy of a picture.  
Though Seattle Slew's Ragozin numbers in 1977 were relatively unimpressive (7 in the Derby, 10-7¼-7¼ prior to that), he was too dominant for his Triple Crown foes. Since California Chrome has only a slight edge over his main rivals in terms of speed figures, the specter of having to run three classic races in a grueling five-week period creates the yin and the yang of fatigue catching up with him and rest propelling someone past him. In the Derby, eight horses came into the race off a Ragozin number in their last race within one point of California Chrome, giving off the chance for a bounce-back effort by a number of well-rested rivals.
Friedman also believes the slow nature of the 3-year-old division – at least the male side of it – will change as the year progresses.
"I think we'll see faster 3-year-olds than California Chrome before the year ends," Friedman said. "We'll probably see it in the Belmont Stakes."
Those may not be the words fans starving for the first Triple Crown sweep since 1978 want to hear, but it sets up an intriguing battle line: California Chrome vs. The Speed Figure Gurus.
In the end, it may prove to be a livelier tussle than the one California Chrome has received so far from his fellow 3-year-olds.
---