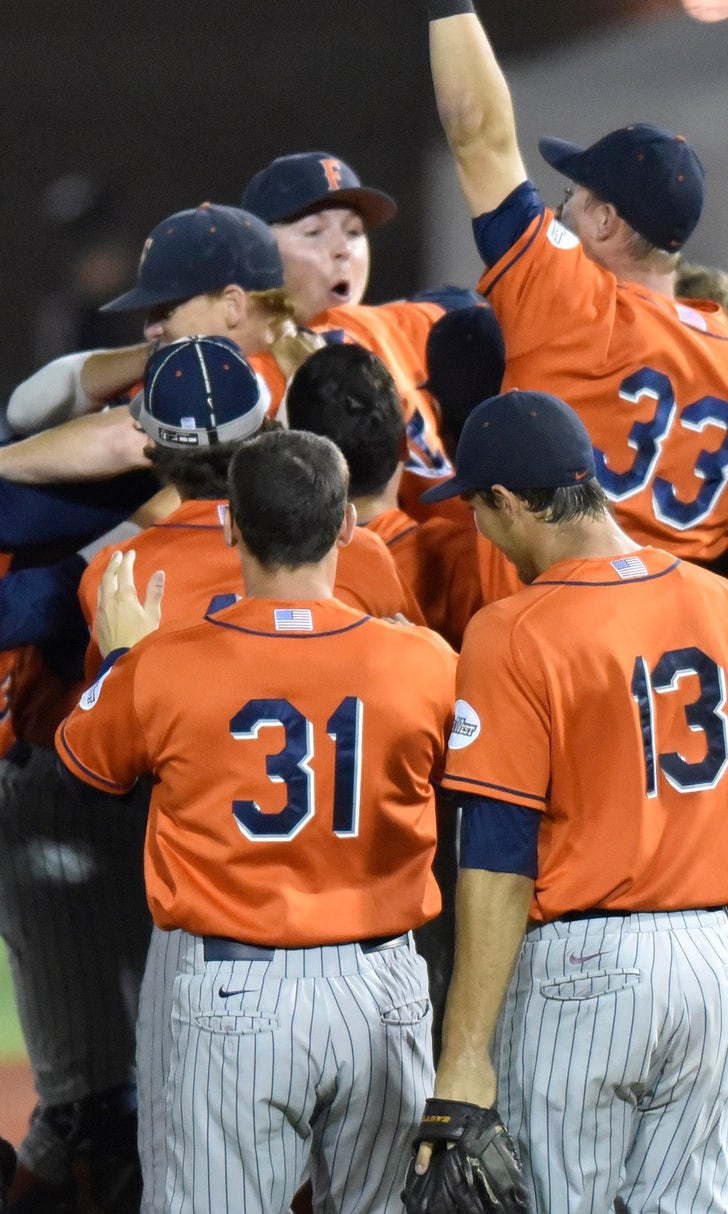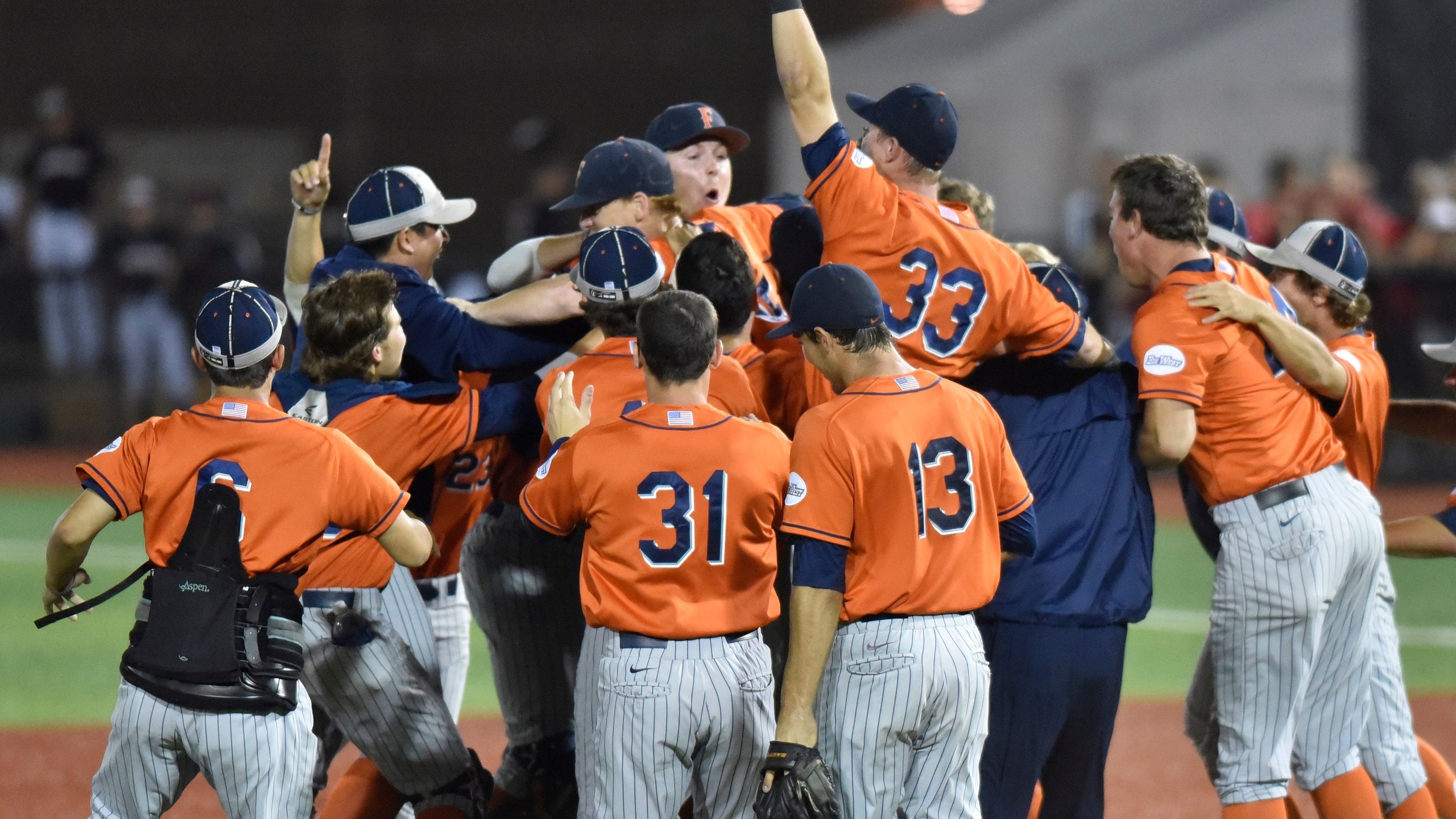 Cal State Fullerton returns to College World Series: 3 things to watch
BY foxsports • June 13, 2015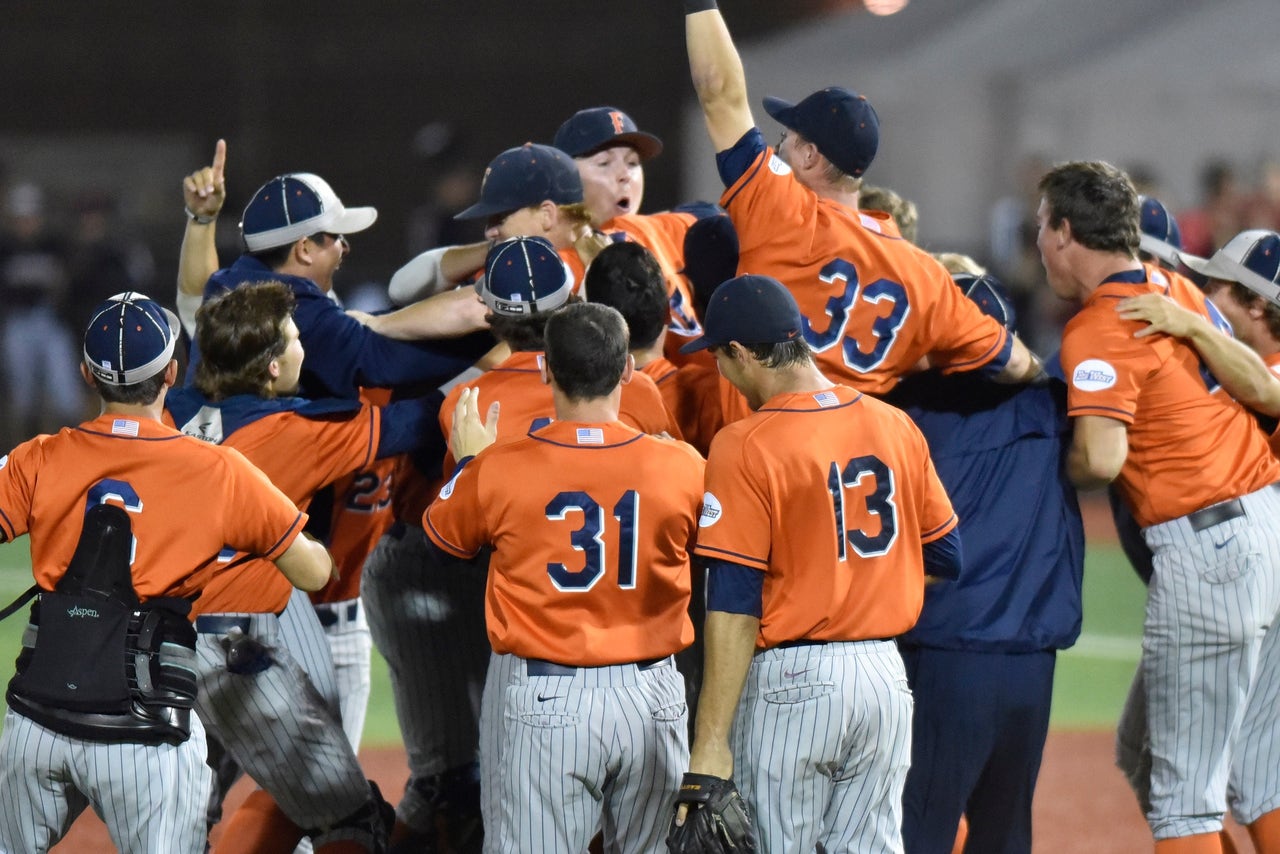 At last, the Titans are back in the College World Series.
While it's far from the first time for the program itself, this group has never been before. For head coach Rick Vanderhook, it's his first time as the head coach. But it's a resilient group that engineered a complete turnaround during the season and hit its stride in playoffs, so the pressure is off.
"Surreal is the way I'm going to put it for me to be sitting up here with these guys and preparing to go to battle with every team in here," Vanderhook said. "Our program hasn't been here for a while. I don't have any experience being a head coach here. My players have no experience here. But where we were 2 1/2 months ago, I think we were like 11-12, gone 29-9 since. It shows the character of the players that we have on our program. They're honored to be here, and they're not going to be wooed by everything."
Here are three things to watch for in Cal State Fullerton's bracket as the Titans make their 17th trip to the College World Series. 
Old Guard vs. New
To start the CWS, the Titans will go up against Vanderbilt, the defending champ and one of the favorites to make it to the championship game. The Commodores are the rock stars of Omaha with Dansby Swanson, the first overall pick in this year's MLB Draft, playing the role of Mick Jagger (or Justin Bieber, as his coach calls him) as he was recently chased through a hotel by a group of fans asking for his autograph. Two of Swanson's teammates were also chosen in the first round: Game 1 starter Carson Fulmer and right-hander Walker Buehler, who will soon be wearing Dodger blue.
But it wasn't so long ago that the Titans were the rock stars of Omaha. Fullerton right-hander Tyler Peitzmeier, the Cubs' ninth-round pick this year, grew up outside of Omaha and made a visit to Rosenblatt Stadium in 2001. He went home knowing that he wanted to be a Titan.
"I walked into the stadium as a Husker fan and I walked out wearing a Fullerton hat," Peitzmeier told the Omaha World-Herald.
The Titans are back in Omaha to reclaim their position as the darlings of the College World Series.
Eshelman's Efficiency
Thomas Eshelman came on the baseball radar two years ago with an incredible 27.67 strikeout-to-walk ratio. The staff ace as a freshman, the redheaded right-hander walked only three batters and finished the season with a 1.48 ERA. Fast-forward two years and the junior's accolades fill up nearly an entire page in a media guide and he enters Omaha with a 1.66 career ERA - the best in Cal State Fullerton history. 
It's been quite the journey for an unheralded recruit out of Carlsbad, but these are the type of players that has made Cal State Fullerton so successful throughout the program's history.
"Thomas Eshelman was not recruited by anybody out of high school before we got him. He was an 83 to 85 guy who threw strikes," Vanderhook said. "So that is what our program's about."
He'll draw comparisons to Greg Maddux at the next level, but right now he looks closer to another Titan great.
"You go back to one of the greatest players in College World Series history, Mark Kotsay was the same guy," Vanderhook said. "We had a lot of guys close to our program."
Eshelman will start Sunday's game against Vanderbilt opposing Fulmer. The heart and soul of the Titans, expect Eshelman to make big pitches in big moments. 
The next Brandon Finnegan
Former TCU pitcher Brandon Finnegan played in the College World Series only months before playing in the World Series with the Kansas City Royals. Such a quick ascent is exceptionally rare, but with the way the college game is developing players to be able to compete at the next level, it's becoming just a little less rare - look at Cubs' slugger Kris Bryant.
Swanson, the shortstop selected by the Diamondbacks, might be considered the closest player to being MLB-ready, but also in attendance in Omaha this week is the guy chosen right behind him out of LSU, shortstop Alex Bregman. And don't sleep on Eshelman, who has played mature beyond his years at every level of play. 
---