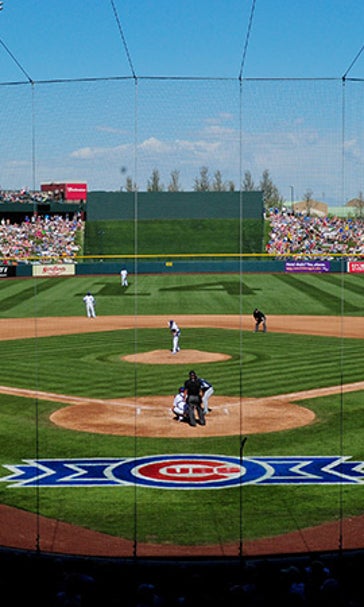 Cactus League stadium guide: Sloan Park
BY foxsports • February 24, 2016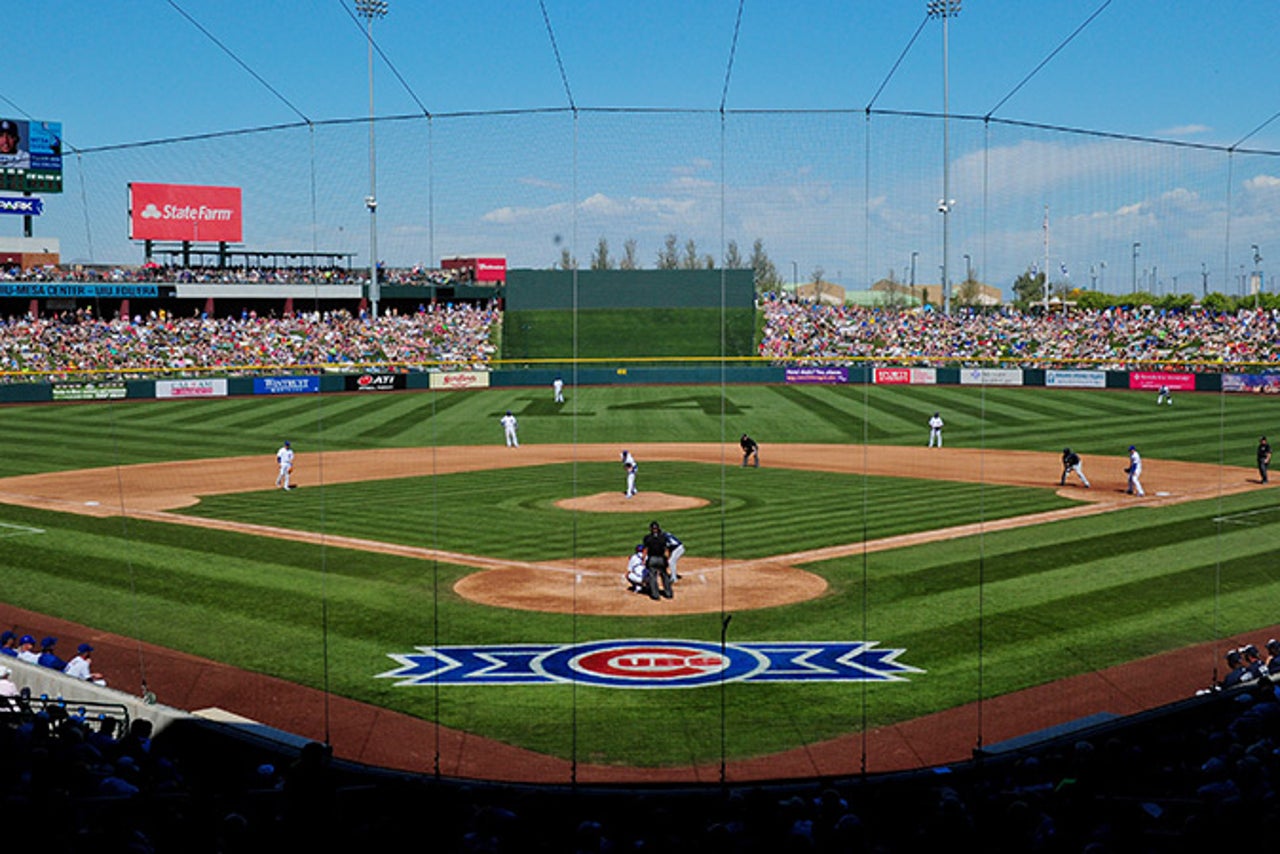 The temperatures are back in the 80s in the Valley of the Sun and with them, 15 major league teams have returned for spring training. Each of the 10 ballparks where they practice and play offer something special for fans who attend, from the delectable garlic fries imported from San Francisco to the opportunity to shag fly balls during batting practice. Cronkite News went from ballpark to ballpark and gathered a list of the must-sees and must-dos while in and around these Cactus League venues.
SLOAN PARK, MESA
Team: Chicago Cubs
Year Opened: 2014
Feature: If you're bringing little ones with you, there's a miniature Wrigley baseball field for the kiddos to play on during the game, as well as a beautiful park a couple hundred yards to the right of the ballpark if you're facing the entrance gates. The park offers a small lake -- a perfect destination for a relaxing picnic -- and a bright blue jungle gym for the kids.
Autographs: The Cubs fill the path between the Under Armor practice facility and the player's stadium entrance after the game to meet with fans and sign plenty of fan gear.
Signature food: There are two "Taste of Chicago" stands inside the ballpark offering a Chicago favorite -- the famous and mouthwatering Italian beef sandwich, alongside Italian style hot dogs and pizza.
Don't miss this: Sloan Park is one of the only stadiums to offer some healthy options along with all the regular ballpark food. Most concession stands offer salads, fruit and yogurt and a veggie and dip platter.
Most expensive seat: Going for a more lavish experience? Purchase an infield box seat to get up close and personal for $45.
Cheapest Seat: Want to save some cash for the team store? Buy a $15 lawn ticket.
Pregame hotspot: Fans can head to Tempe Marketplace for food and attractions, specifically to Chicago-import Portillo's in the corner of the complex or to Thirsty Lion, where you can try the famous Kobe Beef Burger.
Postgame sports bar: Stats Sports Grill is just steps away from the park and offers beer, small-plates and pub food all surrounded by 20 flat screen TV's.
Nearby attraction: The Bass Pro Shop offers attractions for all ages. From aquariums to a mini-shooting gallery to rides to a mouth-watering fudge shop, you'll be occupied all day.
Feels like home: You'll feel like you're in the famous Wrigley Field with architecture that mimics that of the Chicagoan counterpart. The outfield berm matches the look of Wrigley's bleachers while the iconic brick backstop is recreated in Sloan Park as well. Your experience will continue outside of the gates, with street signs that match the names of Chicago streets.
Sloan Park: 2330 W. Rio Salado Pkwy, Mesa 85201
Tempe Marketplace: 2000 E. Rio Salado Pkwy., Mesa 85201
Stats Sports Grill: 860 N. Riverview, Mesa 85201
Bass Pro Shop: 1061 N. Dobson Rd., Mesa 85201
---
---