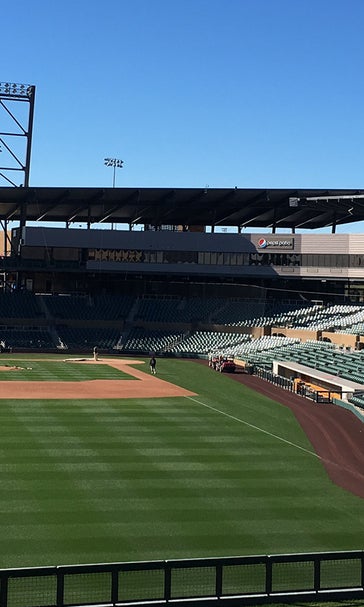 Cactus League stadium guide: Salt River Fields at Talking Stick
BY foxsports • February 24, 2016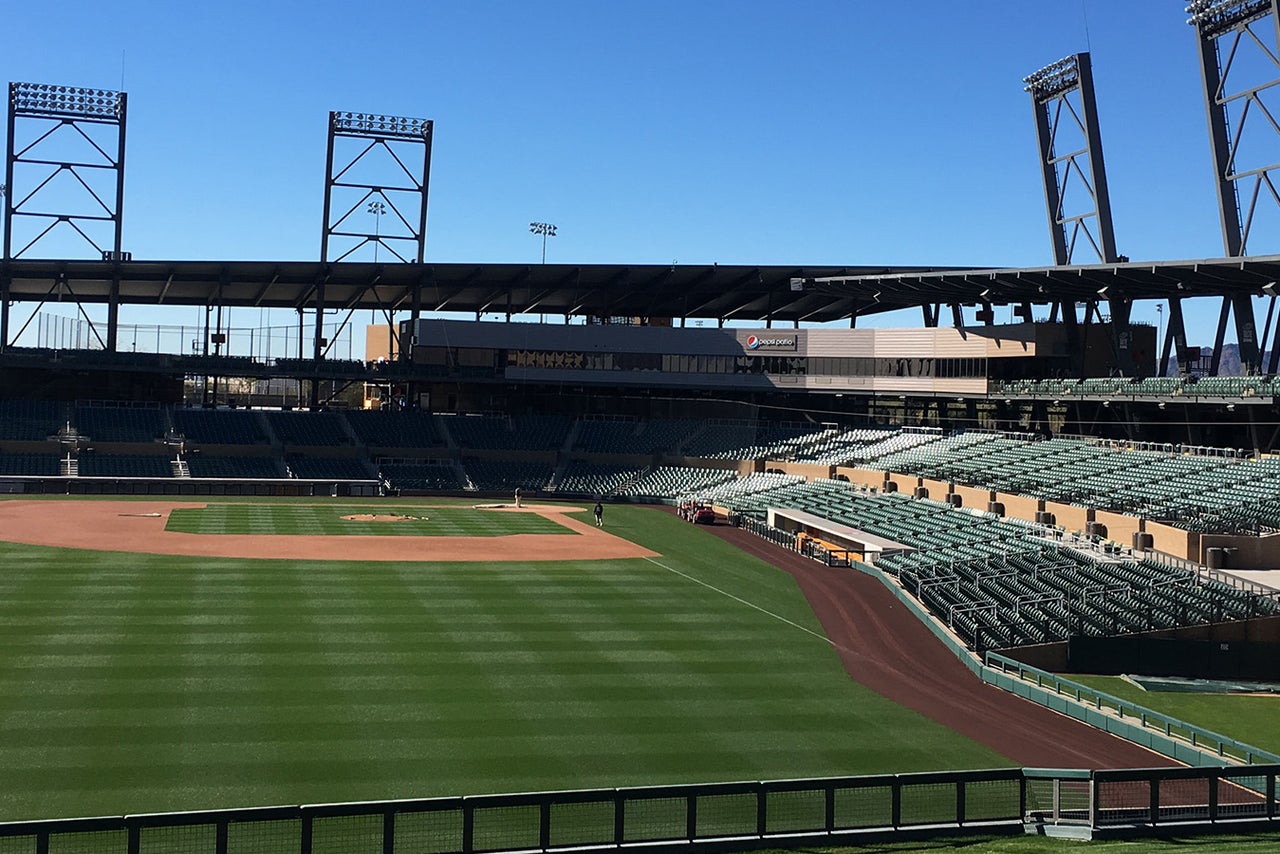 The temperatures are back in the 80s in the Valley of the Sun and with them, 15 major league teams have returned for spring training. Each of the 10 ballparks where they practice and play offer something special for fans who attend, from the delectable garlic fries imported from San Francisco to the opportunity to shag fly balls during batting practice. Cronkite News went from ballpark to ballpark and gathered a list of the must-sees and must-dos while in and around these Cactus League venues.
SALT RIVER FIELDS AT TALKING STICK, SCOTTSDALE
Teams: Arizona Diamondbacks, Colorado Rockies
Year opened: 2011
Feature: As the afternoon sun gets hotter, the seats get cooler. The main grandstand was designed so that as the game gets on, more of the seats are shaded. Oh, and it's impossible to miss the stunning mountain view on the horizon.
Autographs: Make sure you get to the game early and park yourself on the left and right field railing to snag the players as they walk into the stadium. Or if you like the easy way, both teams set up pregame autograph sessions on their respective concourses: left field for the Diamondbacks, right field for the Rockies.
Signature food: Salty Senorita is a staple in Arizona, so don't miss out on the margaritas and Mexican food while watching the Diamondbacks or Rockies play. And if you've got a sweet tooth, Cold Stone Creamery, whose corporate headquarters sits just across the street from Salt River Fields, sells inside the stadium as well.
Don't miss this: For the young ones, the Cold Stone Kids Fun Field is open an hour and 10 minutes before first pitch through the end of the seventh inning. Kids can play wiffle ball within sight of their heroes playing hardball.
Most expensive seat: Pick up a big win at the casino across the street? Sit in the Infield Box for $37.
Cheapest seat: What's better than a spring training game on the lawn? Grab a ticket for $11.
Pregame hotspot: If you're feeling brunch and baseball for your Sunday, you have to hit Butters Pancakes & Cafe, less than two miles away.
Postgame sports bar: Four Peaks Brewing Company opened an outpost in Scottsdale, a 15-minute drive from Salt River Fields.
Nearby attraction: The best part of being on Native American land? Talking Stick Resort is a world-class casino and staycation destination, and it's less than 10 minutes away.
Feels like home: It's right down the road, but if you want a slice of Chase Field, the world-famous churro dog is available before the regular season begins. Sadly, no D-Bat Dog. Also, the logo of the stadium is a Diamondback rattler in the shape of the Rocky Mountains. Get it?
Salt River Fields at Talking Stick: 7555 N. Pima Rd., Scottsdale 85258
Butters Pancakes & Cafe: 8390 East Vía de Ventura F108, Scottsdale, 85258
Four Peaks Grill & Tap: 15745 Hayden Road, Scottsdale 85260
---
---