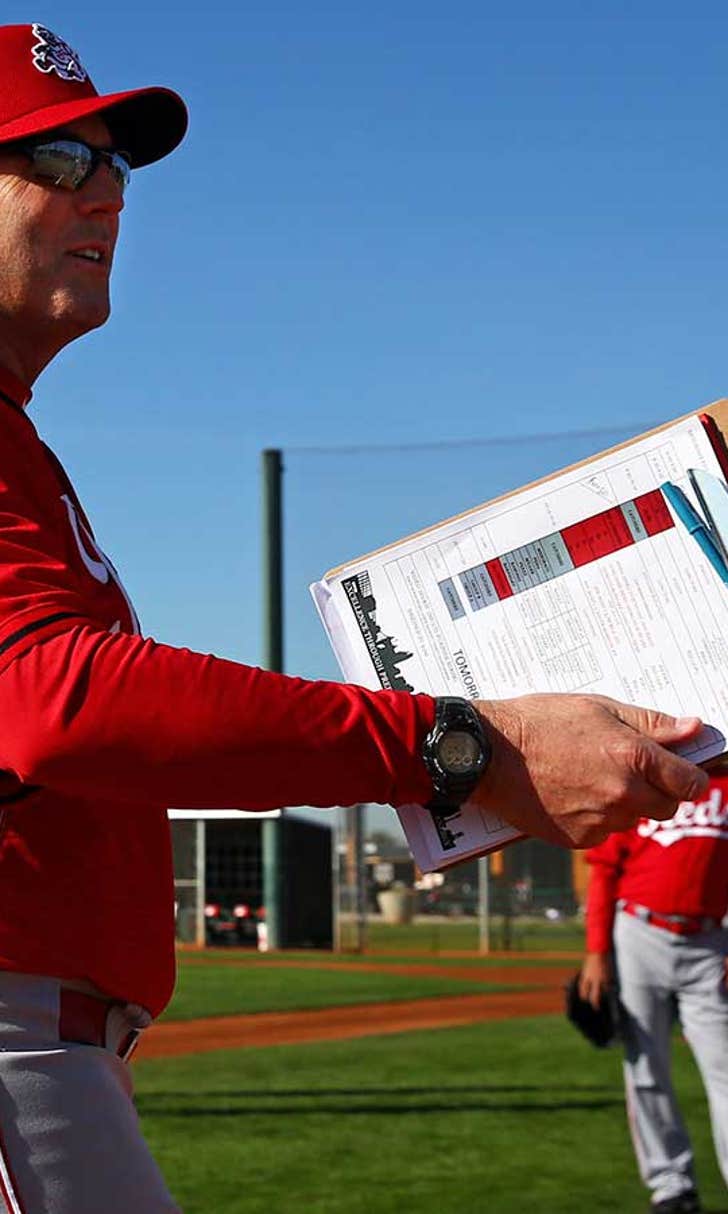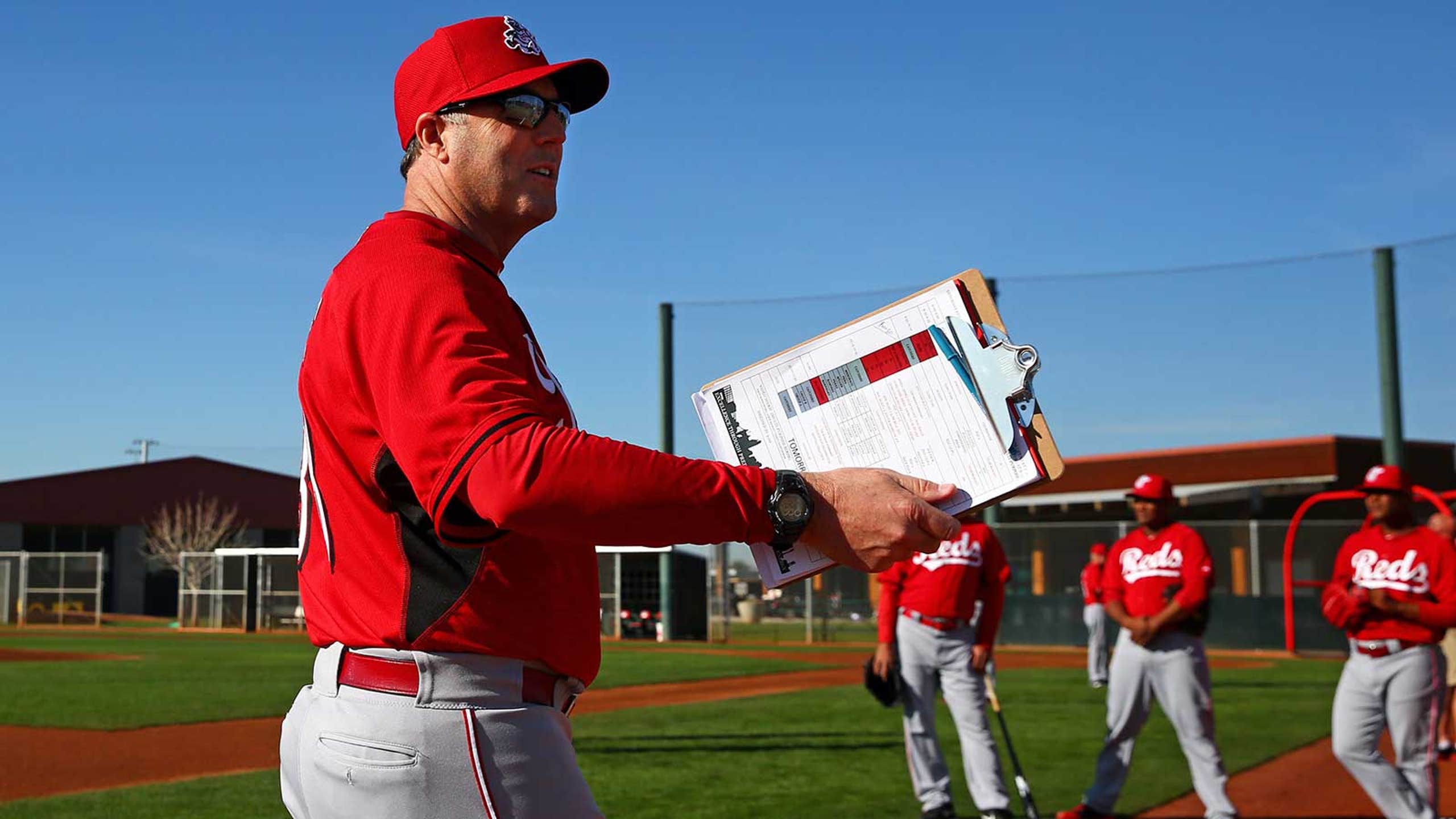 Cactus League preview: Cincinnati Reds
BY foxsports • February 21, 2014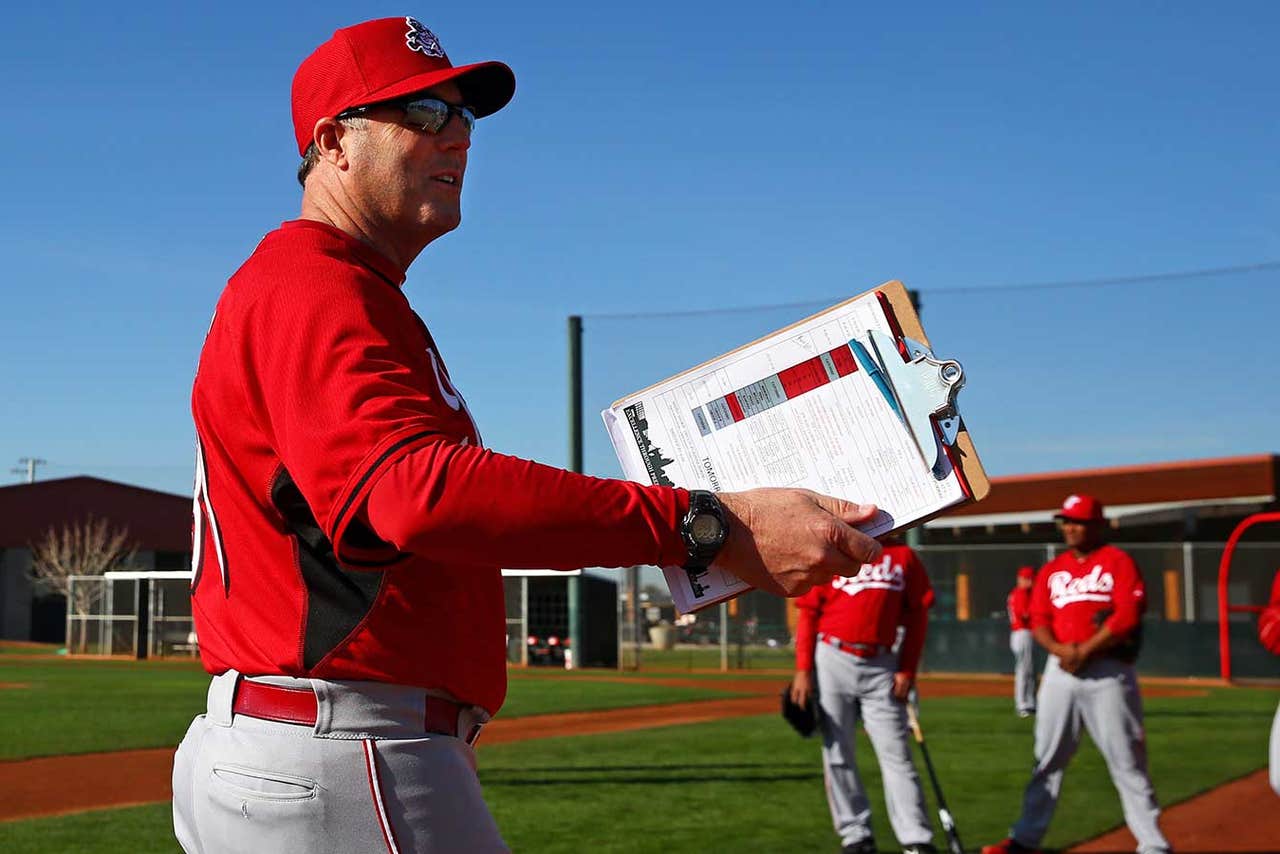 The Cincinnati Reds' latest case of deja vu in 2013 proved the final straw, as the team's third first-round exit from the postseason in four years led to a change in leadership.
Having shown Dusty Baker the door, the Reds come to spring training this year with a new manager for the first time since 2008 and familiar hopes of getting over the postseason hump in 2014.
Bryan Price, the Reds' pitching coach the past four seasons, takes the reins this spring with a team that looks pretty much the same as the one that went 90-72 last season before losing to the Pirates in the NL wild-card game.
The Reds were mostly quiet this offseason, making no major additions and letting center fielder Shin-Soo Choo and pitcher Bronson Arroyo leave as free agents. The organization remains confident in the team they have, and for good reason, but still has questions to answer this spring.
Here's a look at what's in store for the Reds this spring and what to watch for as the Cactus League heats up.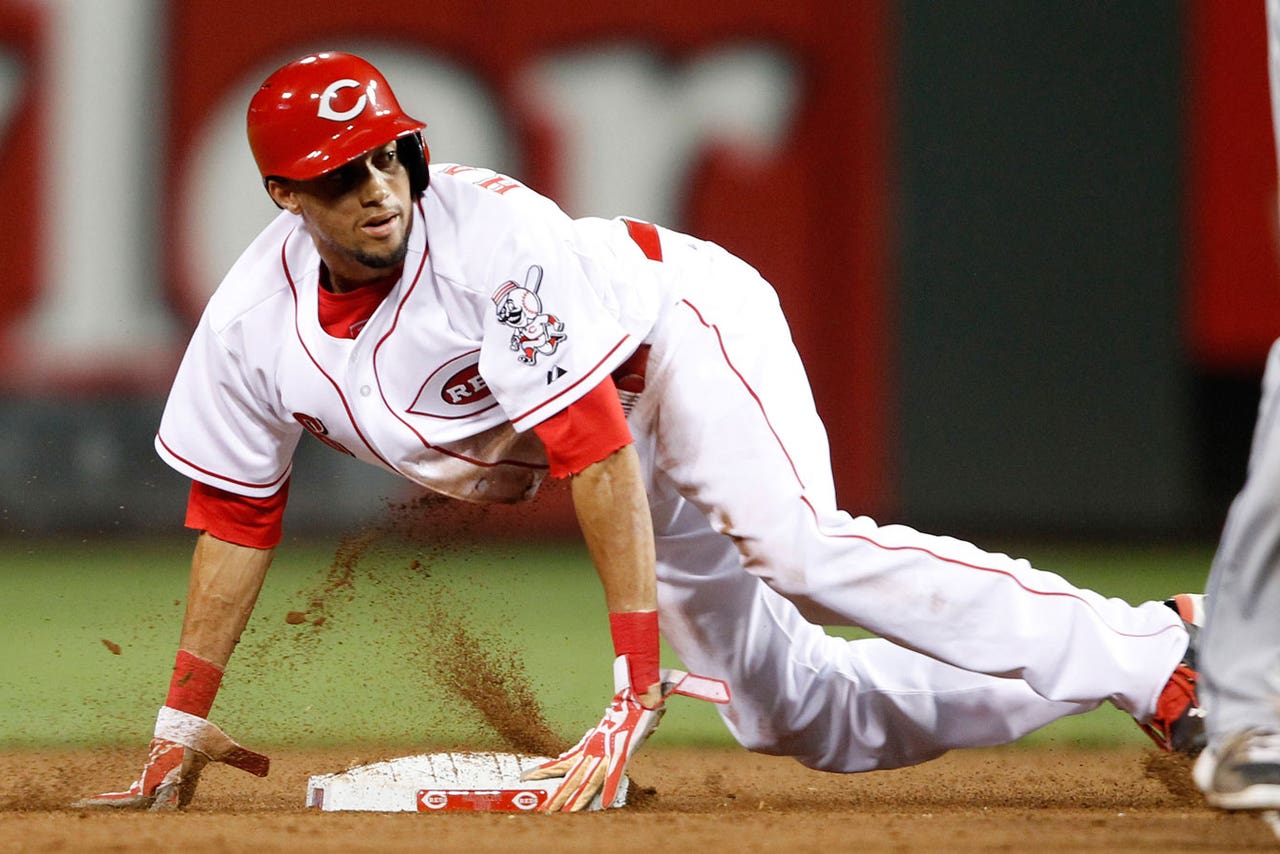 With the departure of Shin-Soo Choo, top prospect Billy Hamilton will take over as the Reds' leadoff hitter.
In the ultra-competitive NL Central, the Reds' 90-72 record was only good enough for third place, but it did earn them a spot in the postseason. The playoffs lasted just one game for the Reds, though, as they lost in the NL wild-card game. It was the latest disappointing postseason finish for the team, and it led to manager Dusty Baker's dismissal after six seasons. Highlights of the season included Brandon Phillips' fourth Gold Glove and All-Star appearances by Phillips, first baseman Joey Votto and closer Aroldis Chapman, who finished the year with 38 saves.
-- Arrivals: SP Jeff Francis (free agent), C Brayan Pena (free agent), IF Ramon Santiago (free agent), IF Skip Schumaker (free agent), SP Chien-Ming Wang (free agent).
-- Departures: SP Bronson Arroyo (free agent), OF Shin-Soo Choo (free agent), C Ryan Hanigan (traded), OF Xavier Paul (free agent).
1) Will the Reds transition smoothly to the Price era?
The Reds never made it past the first round of the playoffs under Dusty Baker, and that ultimately led to his dismissal. The team maintained some consistency, though, by promoting pitching coach Bryan Price, who'd spent the past four season's on Baker's staff. Price, who has never managed at any level, is now tasked with implementing his philosophy to an entire team rather than half of it. How smooth will the transition be? Price certainly brings a sense of familiarity but will presumably bring a different managerially style from that of Baker. Spring training gives the Reds the chance to adjust.
2) Can Billy Hamilton fill Choo's shoes?
The Reds let center fielder Shin-Soo Choo walk in free agency, which means speedy prospect Billy Hamilton gets his first full-time shot. He'll try to replace Choo in center field and as the Reds' leadoff hitter. There's little doubt Hamilton can handle center field; the greater question is whether he can fill the offensive void left by Choo's departure. Hamilton has just 22 big league plate appearances and doesn't possess Choo's power. His speed should be a huge asset on the base paths, giving the Reds ample scoring chances, but Hamilton has to get on base regularly. Matching Choo's .423 on-base percentage from 2013 -- fourth in the majors -- will be no easy task.
3) How will the top and bottom of the rotation fare?
The Reds come to camp with question marks at the top and bottom of the starting rotation. At the top, Johnny Cueto looks to rebound from an injury-plagued 2013 season that saw him make just 11 starts and tally five wins. Cueto returned in September and only allowed one earned run over 12 innings. The Reds need that kind of performance from Cueto right away and throughout the year. A fully healthy Cueto, who just turned 28 years old, has the chance this spring to return to the ace form that saw him win 19 games and finish fourth in NL Cy Young voting in 2012. At the bottom of the rotation, Tony Cingrani replaces Bronson Arroyo, who was not brought back after eight seasons in the Reds' rotation and at least 199 innings in each of those. Cingrani has experience after 18 starts last season in Cueto's place but now gets his first true shot at winning a spot in the rotation. It will be hard to match Arroyo's durability, but the Reds simply need a solid fifth starter who can eat innings.
Second baseman Brandon Phillips tallied a career-best 103 RBIs last season but registered his lowest on-base percentage (.310) and matched his worst batting average (.261) in eight seasons in Cincinnati. Phillips was still an All-Star and won his fourth Gold Glove but wasn't entirely himself after he took a pitch to the right forearm in June. Entering camp 100 percent should help him put it all together again.
Ryan Ludwick. After a shoulder injury on Opening Day last year limited Ludwick to 38 games, the 35-year-old will be looking for a bounceback season. He didn't look like himself after returning in mid August last year, tallying only 12 RBIs and two home runs, but a healthy offseason presumably gave him the chance to regain his power stroke, and spring training should reveal if it's there.
Pitchers and catchers report Friday, Feb. 14. Full squad reports Wednesday, Feb. 19. Games begin Feb. 26 at Goodyear Ballpark, 1933 S. Ballpark Way, Goodyear. www.reds.com for full schedule and tickets.
Follow Tyler Lockman on Twitter
---