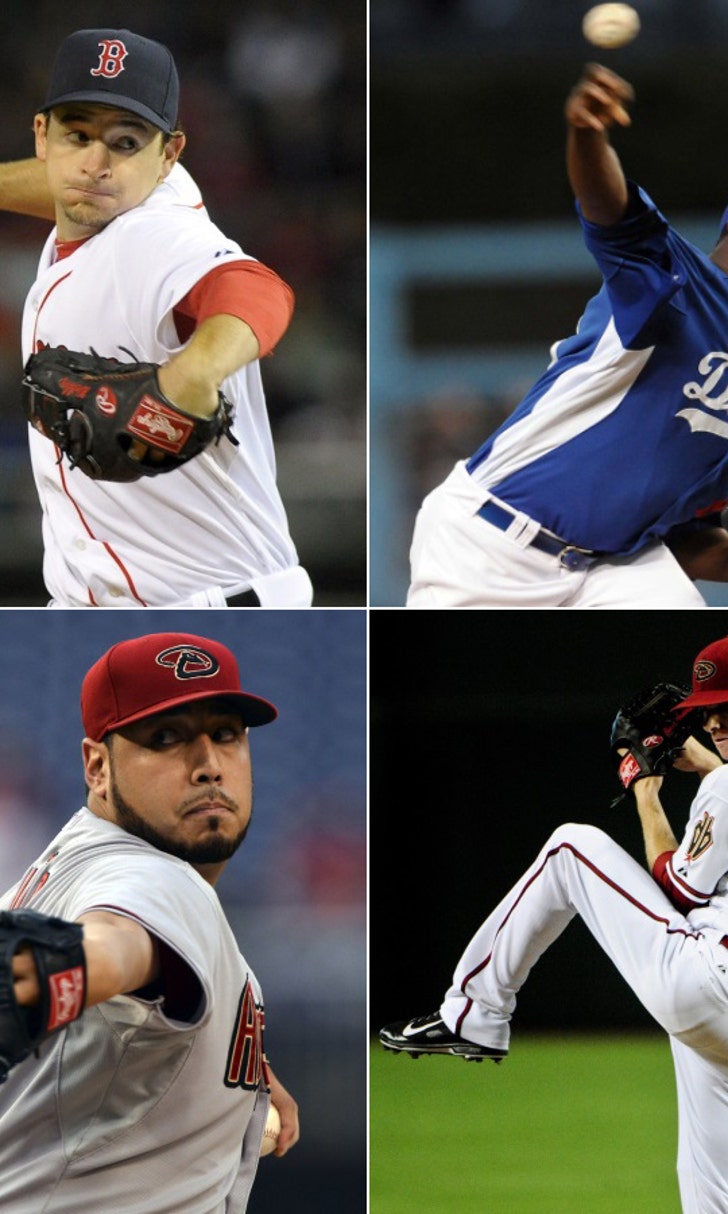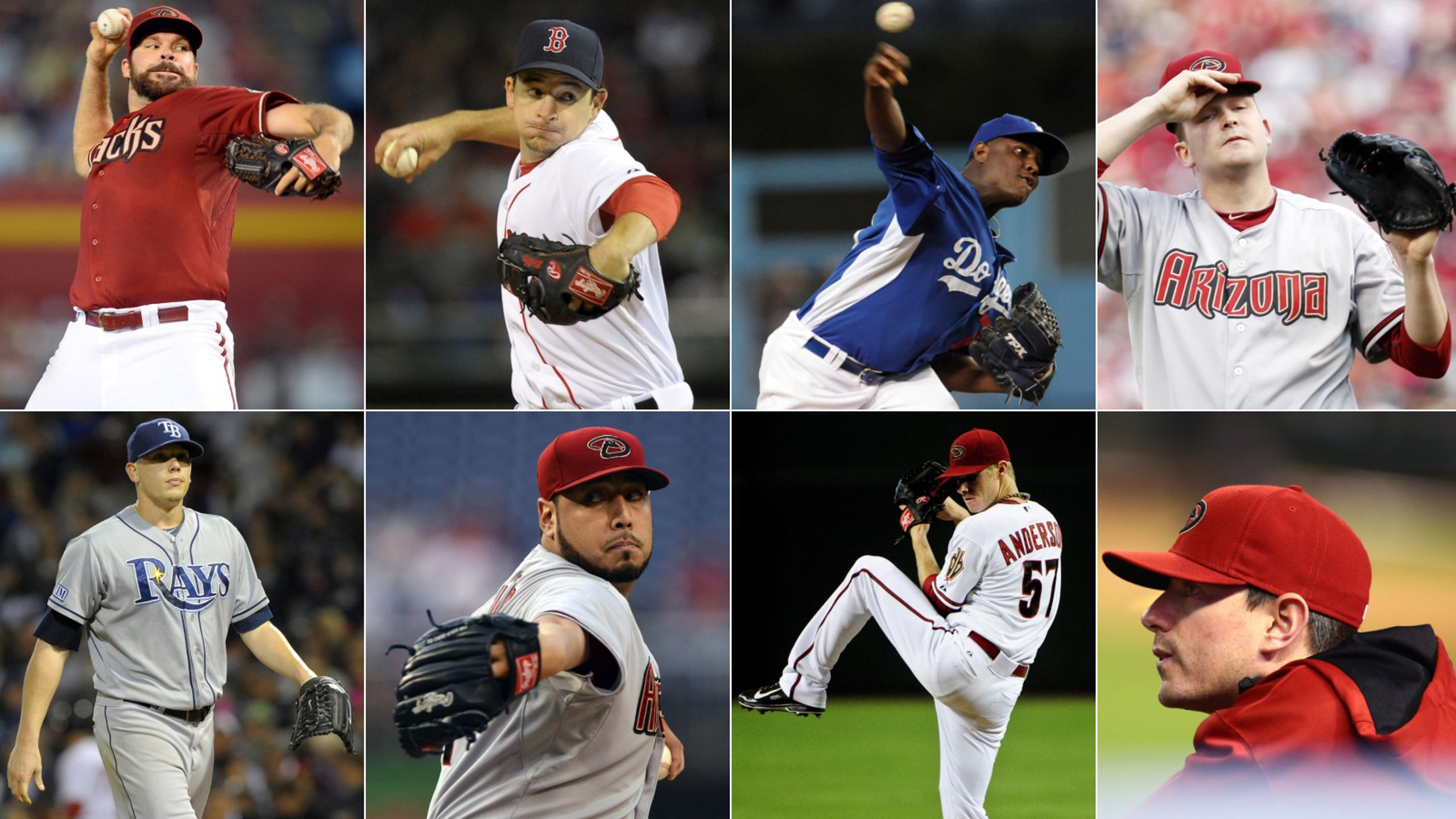 Cactus League Countdown: D-backs starting rotation
BY foxsports • February 9, 2015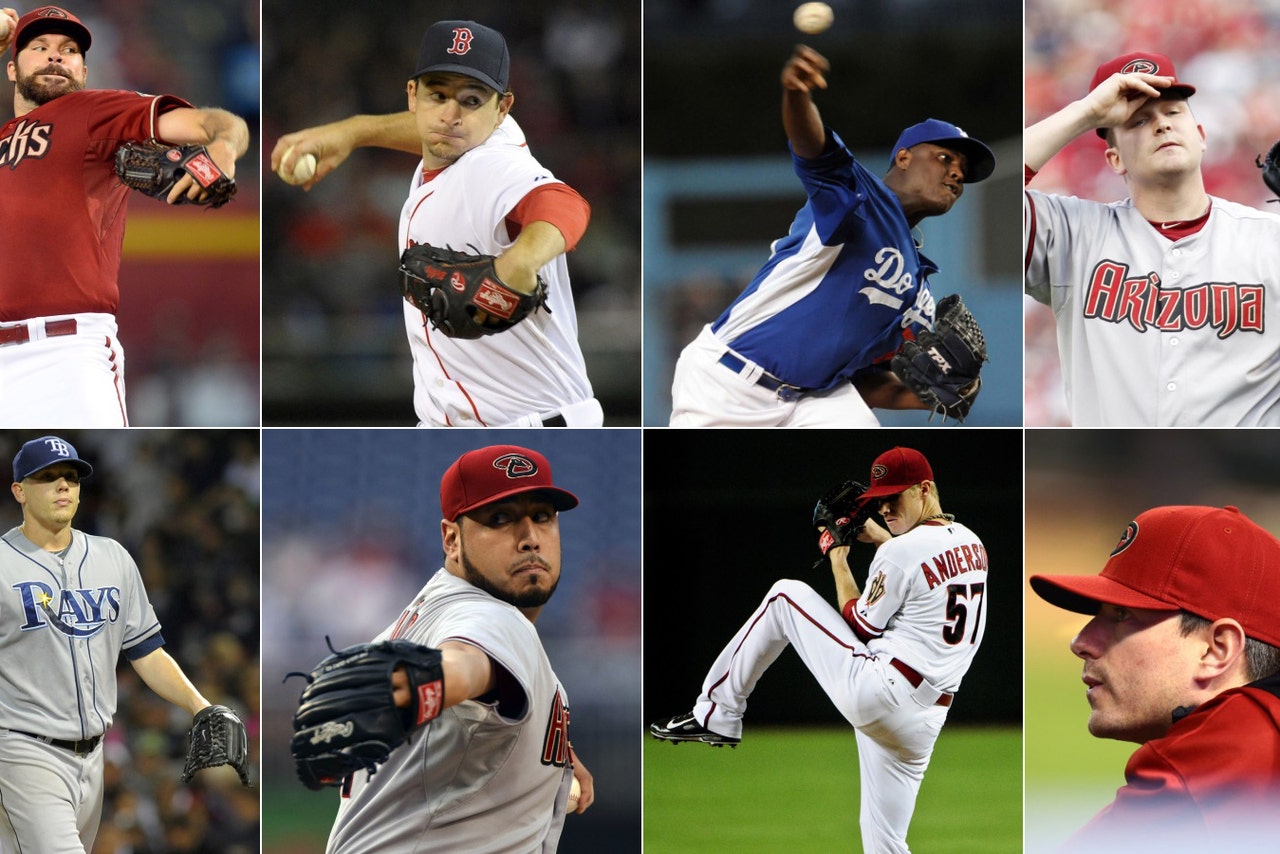 PHOENIX -- The Diamondbacks made a concerted effort in the offseason to add young starting pitching, and they followed through.
The addition of right-handers Jeremy Hellickson, Rubby De La Rosa and Allen Webster and left-hander Robbie Ray through trades, and the signing of Cuban free agent right-hander Yoan Lopez not only stocked the system, it goosed the competition for sports in the starting rotation.
With a new cast, this spring's battle for the five starting jobs could reach a level unseen in the franchise's previous 14 seasons.
The D-backs return four starters who finished the 2014 season in the rotation -- Josh Collmenter, Chase Anderson, Vidal Nuno and Trevor Cahill. But among the group, only Collmenter seems assured of a rotation spot heading into the season. General manager Dave Stewart said Collmenter will be the opening day starter, but even that could change depending on spring training and the way the D-backs line up their staff for the regular season.
Let the competition begin.
Rotation locks:
RHP Josh Collmenter , 11-9, 3.46 ERA
RHP Jeremy Hellickson,  1-5, 4.52 ERA
In the mix:
RHP Rubby De La Rosa,  4-8, 4.43 ERA
LHP Vidal Nuno, 3-14, 4.31 ERA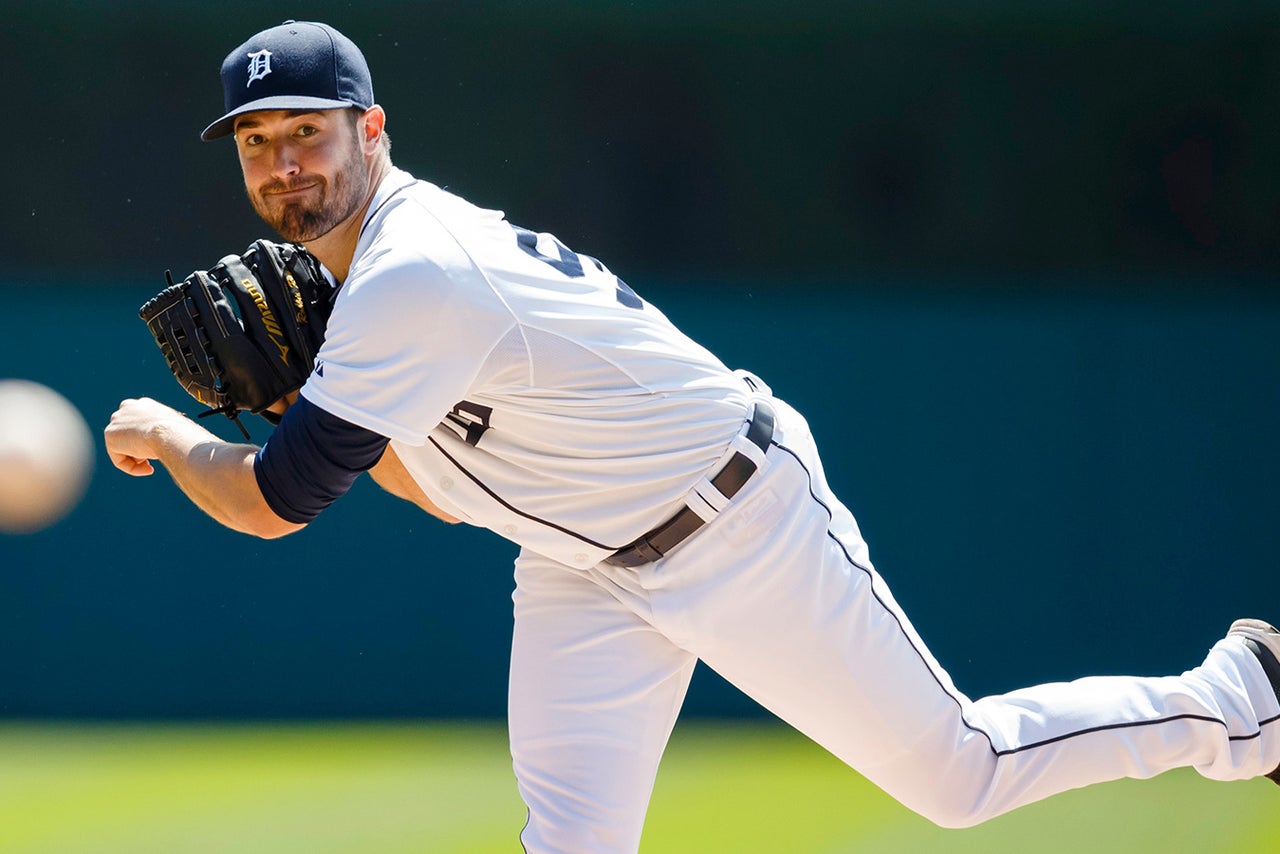 Robbie Ray
RHP Allen Webster, 5-3, 5.03 ERA 
RHP Chase Anderson, 9-7, 4.01 ERA
RHP Trevor Cahill, 3-12, 5.61 ERA
LHP Robbie Ray, 1-4, 8.16 ERA
RHP Daniel Hudson, 0-1, 13.50 ERA
RHP Yoan Lopez, 3.12 ERA in Cuba
RHP Randall Delgado, 4-4, 4.87 ERA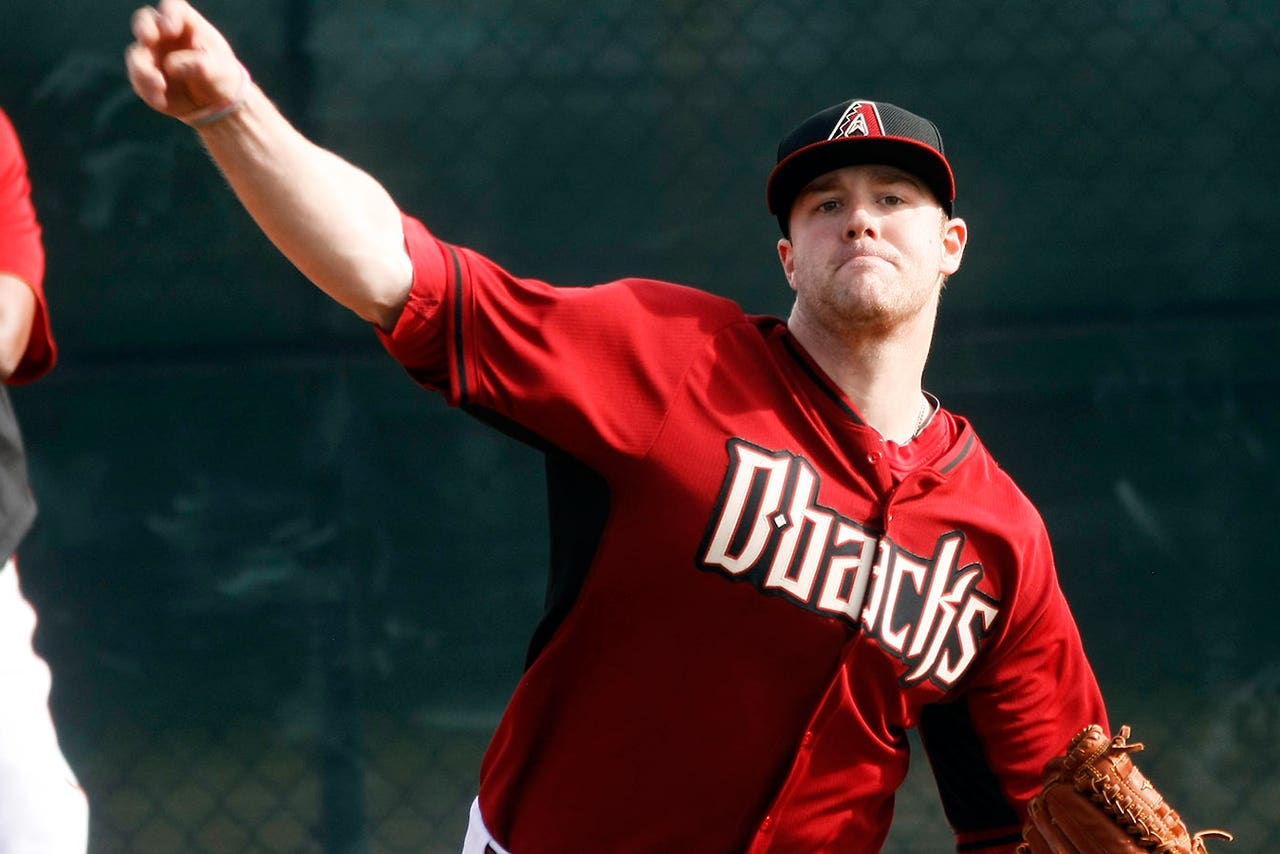 Archie Bradley
LHP Andrew Chafin, 0-1, 3.86 ERA 
Also in camp:
RHP Aaron Blair
RHP Archie Bradley
RHP Braden Shipley
RHP Blake Beavan
On the mend: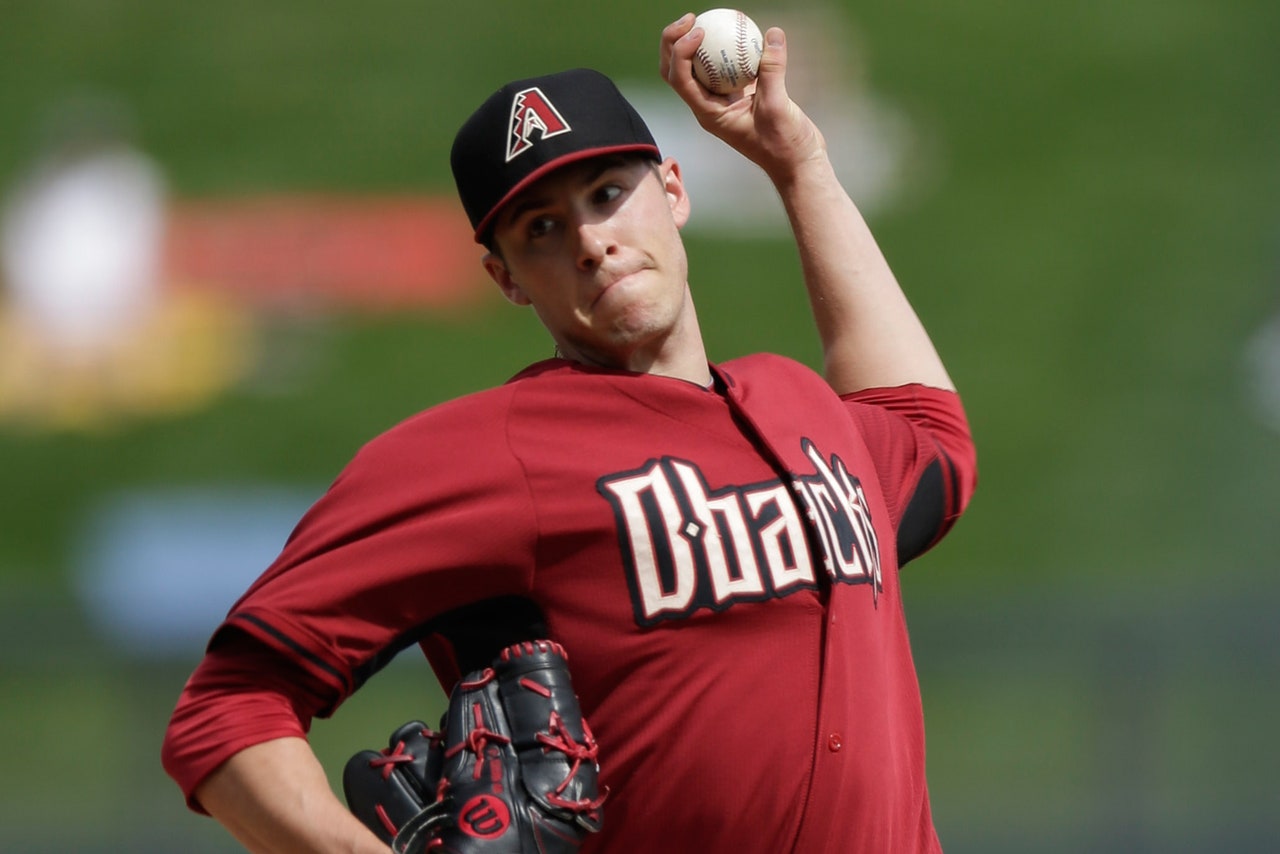 Patrick Corbin

LHP Patrick Corbin is 11 months removed from Tommy John surgery and the D-backs vowed not to rush him. The projected timetable is for a June return, although that can be adjusted.
RHP Bronson Arroyo underwent Tommy John surgery in July and said he hopes to return in 12 months, which would be right around the All-Star break. The D-backs could consider themselves fortunate if he meets that timetable.
-- Collmenter set career highs in victories, innings (179-1/3) and strikeouts (115) last season. He faced the minimum 27 hitters in a 4-0 victory over Cincinnati on May 29.
-- Hellickson missed the first half of 2014 after bone chips in his right elbow were removed. He won at least 10 games in each of the previous three seasons. GM Stewart had his best years after he had bone chips removed.
-- Nuno, a former 48th-round draft choice obtained July 6 from the New York Yankees, finished strong, giving up three runs or less in seven of his last eight starts. He does not throw hard, but his 1.09 WHIP was the best among D-backs starters.
-- De La Rosa was a principal in two trades, the one that send Adrian Gonzalez, Carl Crawford and Josh Beckett from the Boston to the Dodgers in 2012 and the one that landed him here in the Wade Miley deal this winter. His fastball has been timed in the high-90 mph range.
-- Webster also coupled with De La Rosa in both trades involving Boston. His fastball has touched the mid-90s.
-- Anderson was a most pleasant surprise in 2014, when he tied for the National League high in victories (nine) among rookies despite not joining the team until May 11. He won his first five starts.
-- Cahill had a down year after posting four straight seasons of double-digit victories, and he accepted a minor league option in June in an attempt to iron out his wrinkles before he returned after the All-Star break.
-- Ray won seven games at Triple-A Toledo between yo-yoing back and forth with Detroit last year after he won 11 games in 2013 in the Washington organization. He was a principal piece in the trade that sent Doug Fister from Detroit to the Nationals last winter.
-- Hudson made three relief appearances in September during his return from a second Tommy John surgery. The D-backs originally talked about him pitching in relief but Stewart said starting may be a way to better control his recovery.
-- Lopez, 21, throws in the mid-90s and the D-backs believe he could be a fast riser. He will enter camp in the competition but starting the season in the minors seems more likely.
-- Delgado moved into the starting rotation last spring after Corbin suffered his elbow injury, but did not last long, making two starts before going into the bullpen. He averaged 9.97 strikeouts per nine innings while making 41 of his 47 appearances in relief.
-- Chafin threw five scoreless innings in his first major league start Aug. 8, when he was purchased from Triple-A Reno to pitch the second game of a doubleheader. He finished the season with 15 scoreless innings for Reno in the Pacific Coast League playoffs.
Nuno deserved a lot better than he received last season, when he joined the D-backs on July 6 in a trade that free agent-to-be Brandon McCarthy to the New York Yankees. Nuno, 27, made seven quality starts in his 14 starts for the D-backs. He was given 2.86 runs of support and had a major league-high seven "victories lost," games in which he left with a lead that the bullpen did not hold. Five of those came with the D-backs. If the D-backs want a lefty in the rotation, he could be the first choice.
-- Non-roster invitees Blair, Bradley and Shipley finished the 2014 season in the Double-A Mobile starting rotation and are tentatively penciled in to start 2015 the same way. All are former first-round picks -- Bradley in 2011, Shipley and Blair in 2012, when Blair was a sandwich -- in need only of more innings.
-- Bradley was not particularly effective in the Arizona Fall League, going 0-2 with a 7.13 ERA in six starts, but his arm appeared to be 100 percent after he missed about two months with a strained right flexor mass.
-- Blair was 9-5 with a 3.56 ERA in three stops last season, striking out 171 in 154 innings with a 1.14 WHIP
-- Shipley competed in the Futures Games last summer.
-- Hard-throwing right-hander Jose Martinez, a free agent sign from the Dominican Republic in 2011, made only two appearances last season after being sidelined by an arm injury, but when healthy has a mid-90s fastball that has topped out at 99 mph.
-- Six-foot-seven right-hander Jeferson Mejia, obtained from the Chicago Cubs in the Miguel Montero trade, has a fastball in the mid-90s. Mejia, 20, received an $850,000 signing bonus as a free agent out of the Dominican Republic in 2013. He played in the rookie Arizona League last season.
Follow Jack Magruder on Twitter
---
---