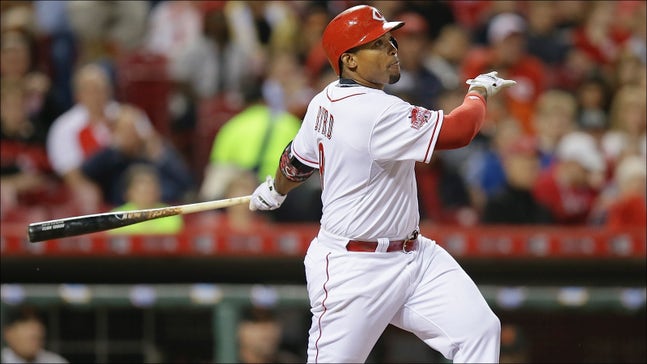 Byrd tries to continue hot streak against Nationals
Published
Jul. 6, 2015 10:07 a.m. ET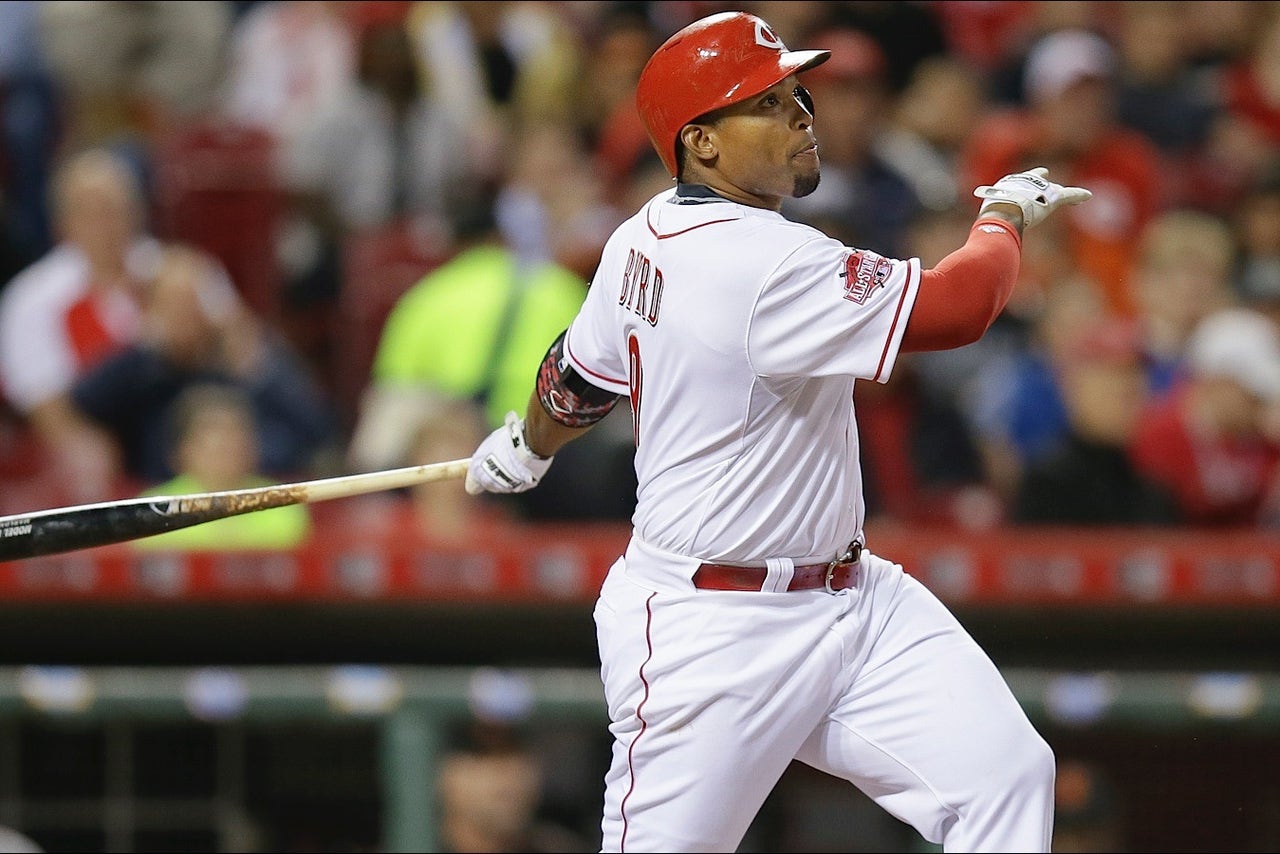 Behind star slugger Bryce Harper and an overpowering rotation, the surging Washington Nationals are closing in on their longest run at home in 10 years.
Doug Fister hopes to add to that success as the Nationals seek their 10th straight home victory Monday night in the opener of a three-game series against the struggling Cincinnati Reds.
Washington starters have posted an 0.44 ERA, tossing six scoreless outings and conceding only three runs in 61 innings, during the winning streak at Nationals Park. The Nationals haven't won 10 in a row there since a 12-game run in June 2005.
Jordan Zimmermann provided the latest gem Sunday when he allowed one run over seven innings in a 3-1 win over San Francisco for the NL East-leading Nationals' 12th win in 15 games overall.
Harper, voted to his third All-Star Game on Sunday, is 5 for 7 with a home run and two doubles in his last two games. He's also batting .385 with seven homers in 27 games since the start of June.
"I have a great group of guys around me," Harper told MLB's official website. "They come in, have fun. They do the things we need to do as a group, as a family that we are."
Fister (3-4, 4.34 ERA) will try to continue Washington's groove on the mound. However, he's still trying to find his way since missing more than a month because of a flexor strain in his right elbow.
After scattering four hits over seven innings in a 7-0 home win over Atlanta in his second start off the disabled list June 25, he gave up four runs over six in Wednesday's 4-1 road loss to the Braves.
"Things are starting to get back to normal," Fister told MLB's official website. "It's just a matter of fine-tuning and getting back to the game plan."
The right-hander seeks his third straight win against the Reds after going 2-0 with a 1.29 ERA in two meetings last season. Marlon Byrd has had the most success against him, going 5 for 12 with a home run.
Byrd is batting .356 over a 10-game hitting streak heading into this series after finishing with two of his team's four hits in Sunday's 6-1 home loss to NL Central-worst Milwaukee.
The Reds (36-44) have scored two runs or less six times during this 2-7 stretch. Joey Votto has gone 3 for 32 over that span, while Brandon Phillips is 5 for 28 in his past seven.
It certainly hasn't helped that Cincinnati's pitching staff has a 6.83 ERA over its last six.
"We need to do better at doing the little thing," said manager Bryan Price, whose club is now just two games ahead of the Brewers. "It is something you say when you get outplayed and get drubbed."
Anthony DeSclafani (5-6, 3.63) aims to regroup from one of his worst outings of the season. He gave up a season high-tying six runs over 6 2-3 innings in Tuesday's 8-5 home loss to Minnesota.
The right-hander has pitched well on the road, going 3-2 with a 2.45 ERA in eight starts. In his only start versus Washington (46-36), he gave up two runs over six innings in a 5-2 home win May 29.
Harper is 1 for 4 with a strikeout in their matchups and 2 for 19 over his last six games against the Reds.
The Nationals were outscored 21-9 in dropping three straight at Cincinnati in May. All-Star Todd Frazier keyed the Reds' sweep by going 8 for 12 with two home runs and three doubles.
---
---