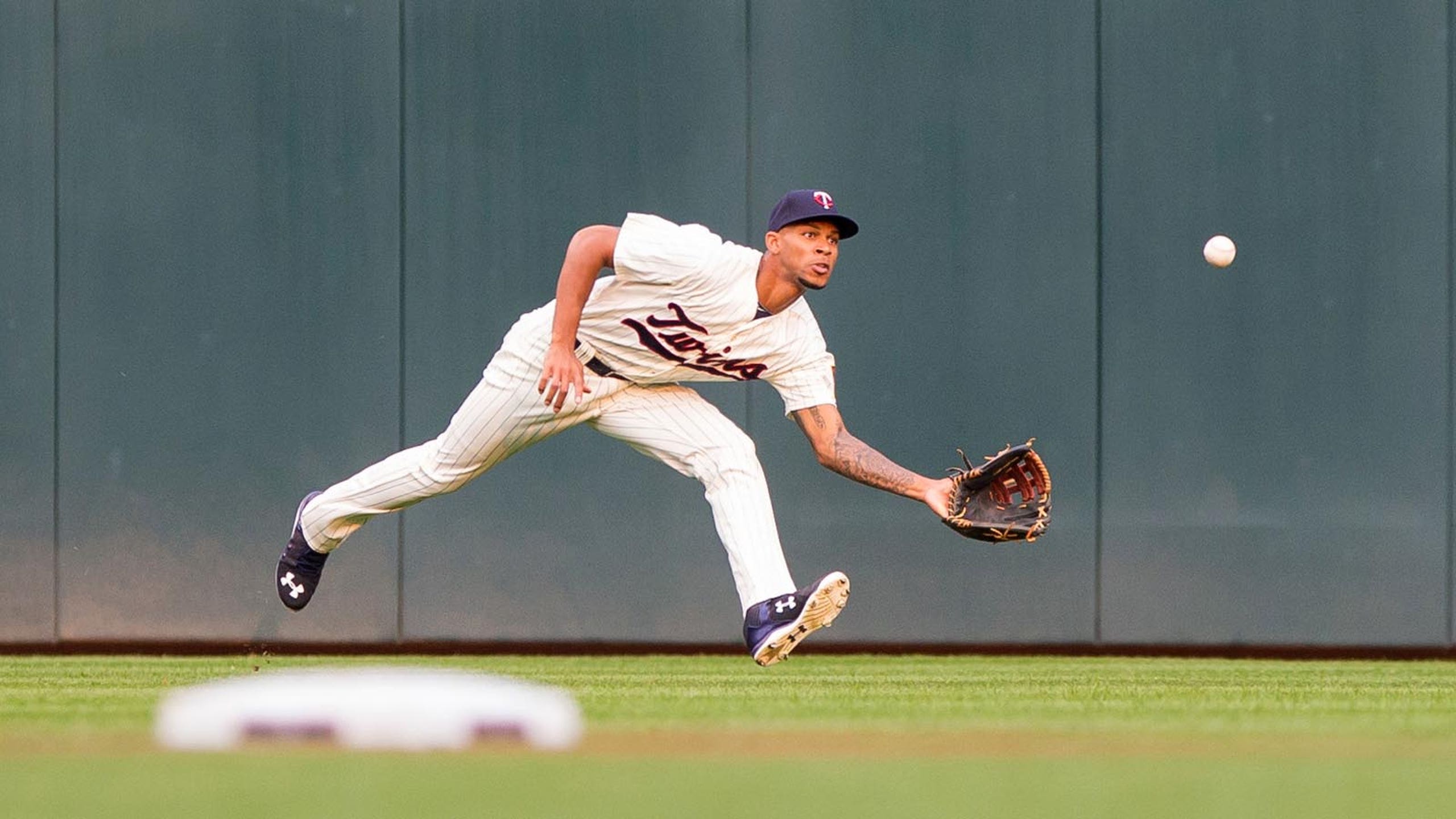 Buxton hopes to rebound after slow rookie year
BY foxsports • January 31, 2016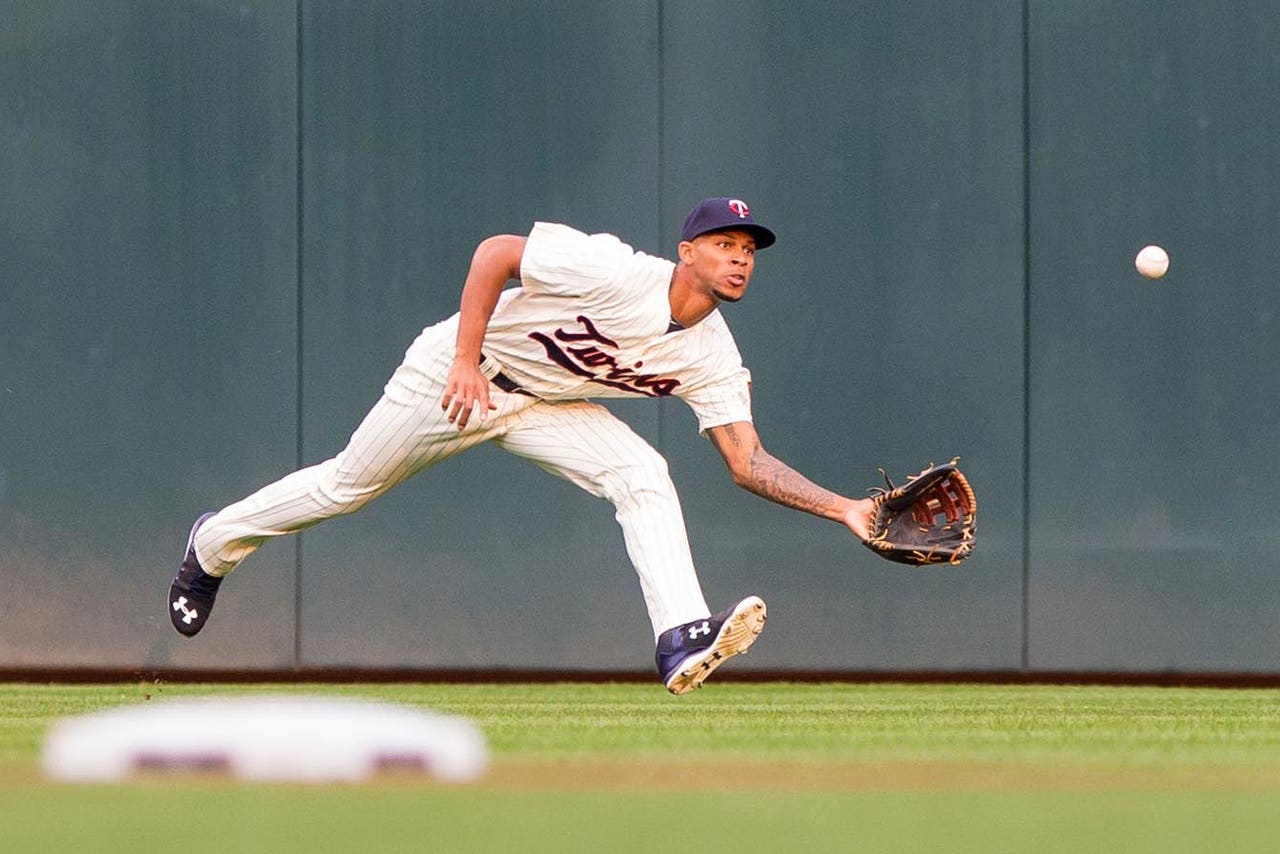 MINNEAPOLIS -- The ponds and lakes near Baxley, Georgia, don't freeze. Rarely does Byron Buxton's hometown get cold or snow.
So a recent stop in northwest Minnesota on the annual winter caravan with the Twins resulted in the young center fielder's first time (and likely the last) walking on frozen water.
"I won't do it again. I was on and a little crack went by my foot," Buxton said. "It took me about 30 minutes to get on. It took me 15 seconds to get back off. They didn't tell me it was supposed to crack."
The nerve-wracking ice time aside, Buxton relished his time on the caravan. The 22-year-old, who remains one of baseball's best prospects, is reserved and soft-spoken. By the end of his four-day jaunt around the state, though, Buxton was warming up to his recognition factor among fans and beginning to embrace the role of the budding star.
The Twins took Buxton with the No. 2 overall pick in the 2012 draft. Last June, he made his major league debut with Minnesota. The experience wasn't exactly smooth sailing for Buxton, even though he had thrived at every minor league level.
In 46 games with the Twins, Buxton hit just .209 with an on-base percentage of .250. He struck out 44 times and coaxed just six walks out of 138 plate appearances.
"You don't see pitching like that down in the minor leagues," Buxton said this weekend at the team's annual fan festival at Target Field. "You've just got to get up here and get adjusted to it and just be you."
Despite those struggles, Buxton still has a strong chance to be the Twins' starting center fielder on opening day. That picture became even clearer when the team traded Aaron Hicks to the New York Yankees this offseason in exchange for catcher John Ryan Murphy.
It's evident that the Twins organization has faith in what the Buxton can do, starting with his elite speed. Buxton has been embracing the challenge, much quicker than he took to the ice in Detroit Lakes, Minnesota, last week on tour with the team.
"That kind of drives me more and more every day to keep working hard and be the best I can," Buxton said.
One skill Buxton will be particularly trying to hone this spring is bunting. He's fast enough to be able to make an impact simply by getting on base. Rod Carew, the Hall of Fame infielder and former Twins star who was one of the best bunters the game has ever seen, plans to share that gift with Buxton this spring.
"I spoke to him during the course of the season last year," said Carew, who attended TwinsFest four months after suffering a massive heart attack. "Hopefully I can sit down with him this spring and straighten out a few things and get him on the right path."
Said Buxton: "They said he was the best bunter ever. I'm definitely going to get with him this spring training and see about this bunting deal."
Fortunately for Buxton, he'll be able to work with Carew in the warmth of Fort Myers, Florida, where the water never freezes.
---
---