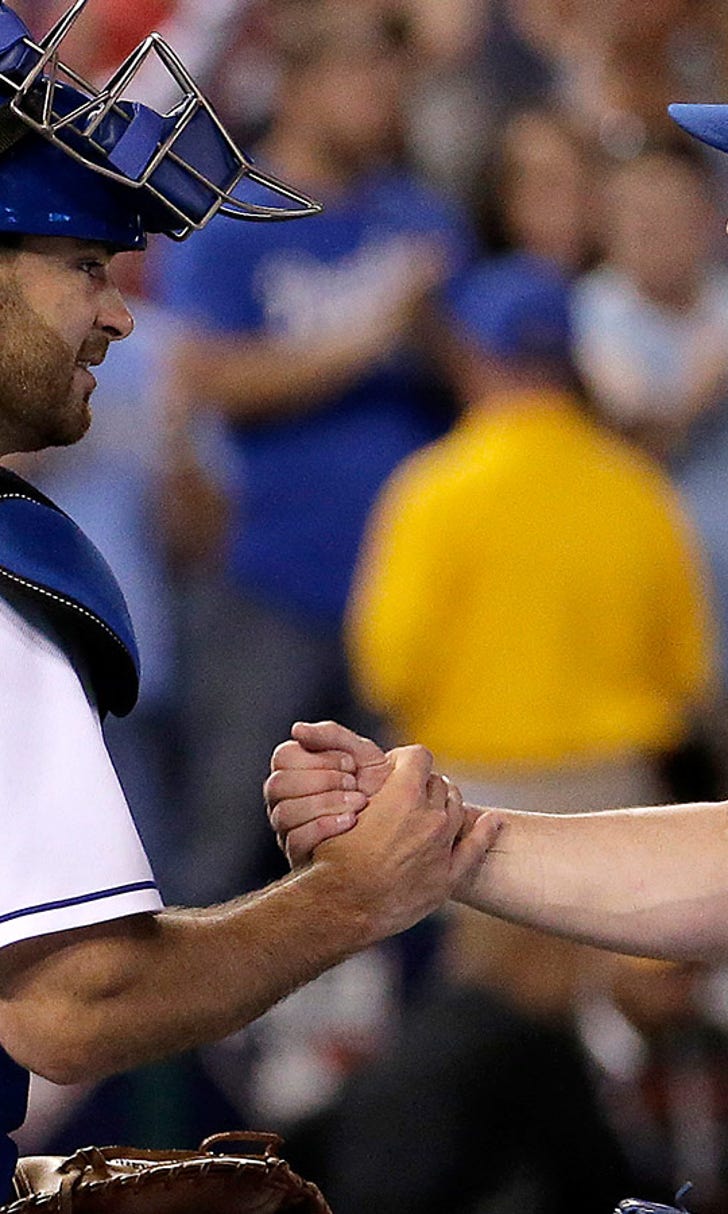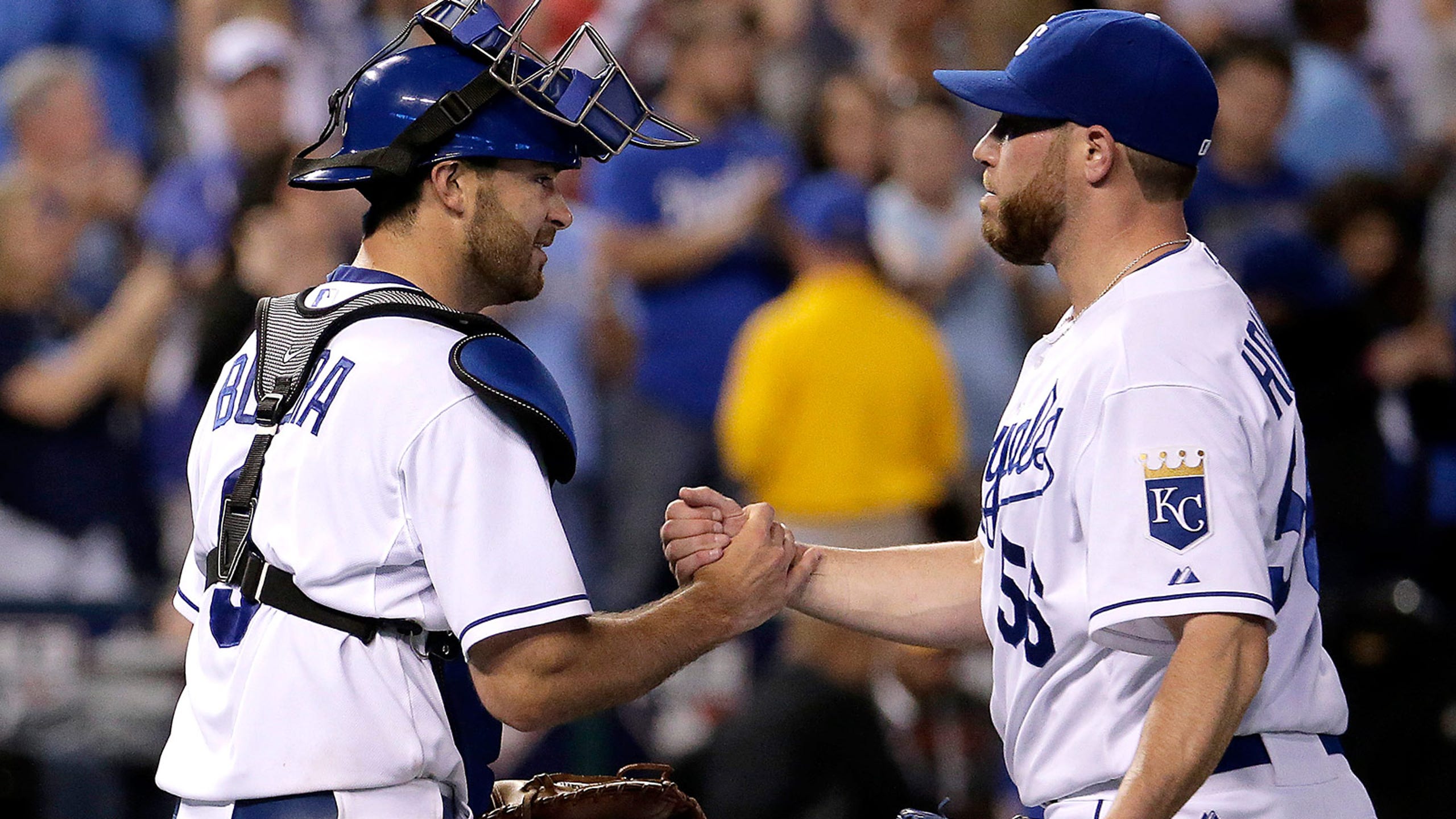 Butera's defense gave him edge over Kratz, according to Yost
BY foxsports • June 12, 2015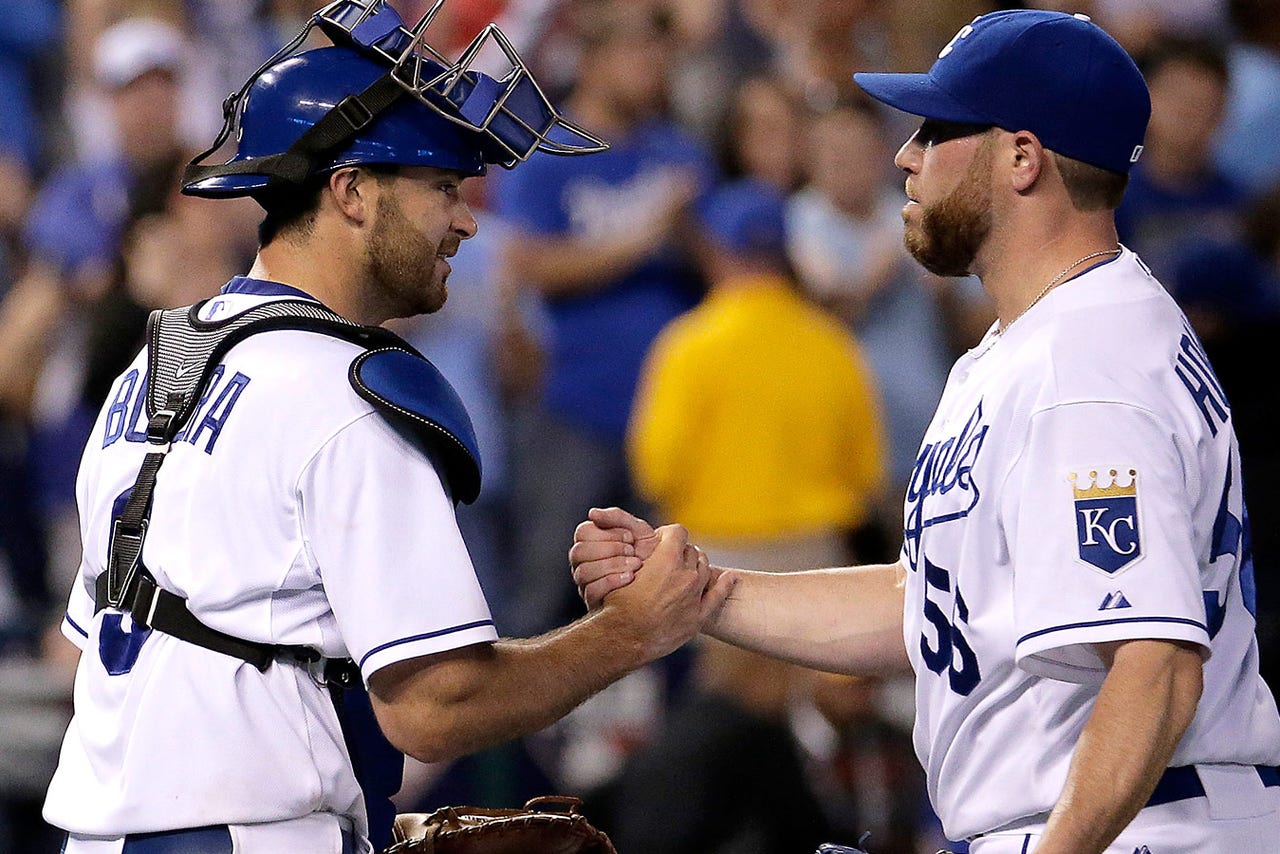 ST. LOUIS -- During the team's off day Thursday, Kansas City designated catcher Erik Kratz for assignment, choosing to stick with Drew Butera as Salvador Perez's primary backup.
On Friday, manager Ned Yost said the decision was based primarily on Butera's defense, which the team evaluated to be better than Kratz's. The Royals acquired Butera on May 7 from the Angels for minor league infielder Ryan Jackson.
"We thought he might be an upgrade defensively back there a little bit," Yost said. "It was a hard decision because they both have positive points about their game. We're a team built on defense and we liked his defense."
Over their careers, Kratz and Butera's defensive stats are similar. When Butera catches, pitchers have a 4.23 ERA; Kratz, 4.12. Butera has thrown out 32 percent of base stealers; Kratz, 31 percent. Butera is generally regarded as a better game-caller. Advanced stats show both are below-average pitch-framers.
Butera has never finished a season with a batting average above .200 and hasn't topped 254 plate appearances in a single season. But Yost said the Royals don't need Butera's offense as Perez's backup.
"I just need situational offense, be able to bunt, move runners, stuff like that," Yost said. "It's hard to create any type of offensive flow with a backup guy that catches once every two weeks."
Kratz went on the disabled list May 6 with torn plantar fasciitis and finished a rehab assignment with Triple A Omaha on Tuesday. The move dropped the Royals' 40-man roster to 39.
You can follow Matthew DeFranks on Twitter at @MDeFranks or email him at matthew.defranks@gmail.com.
---