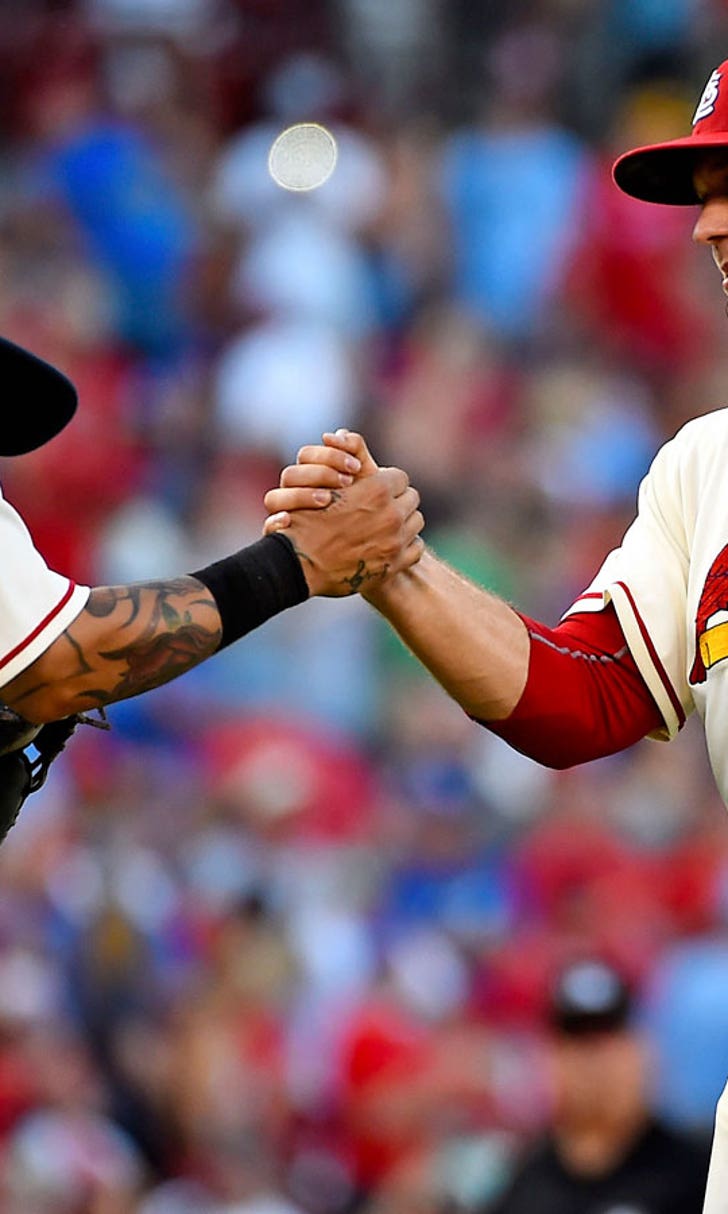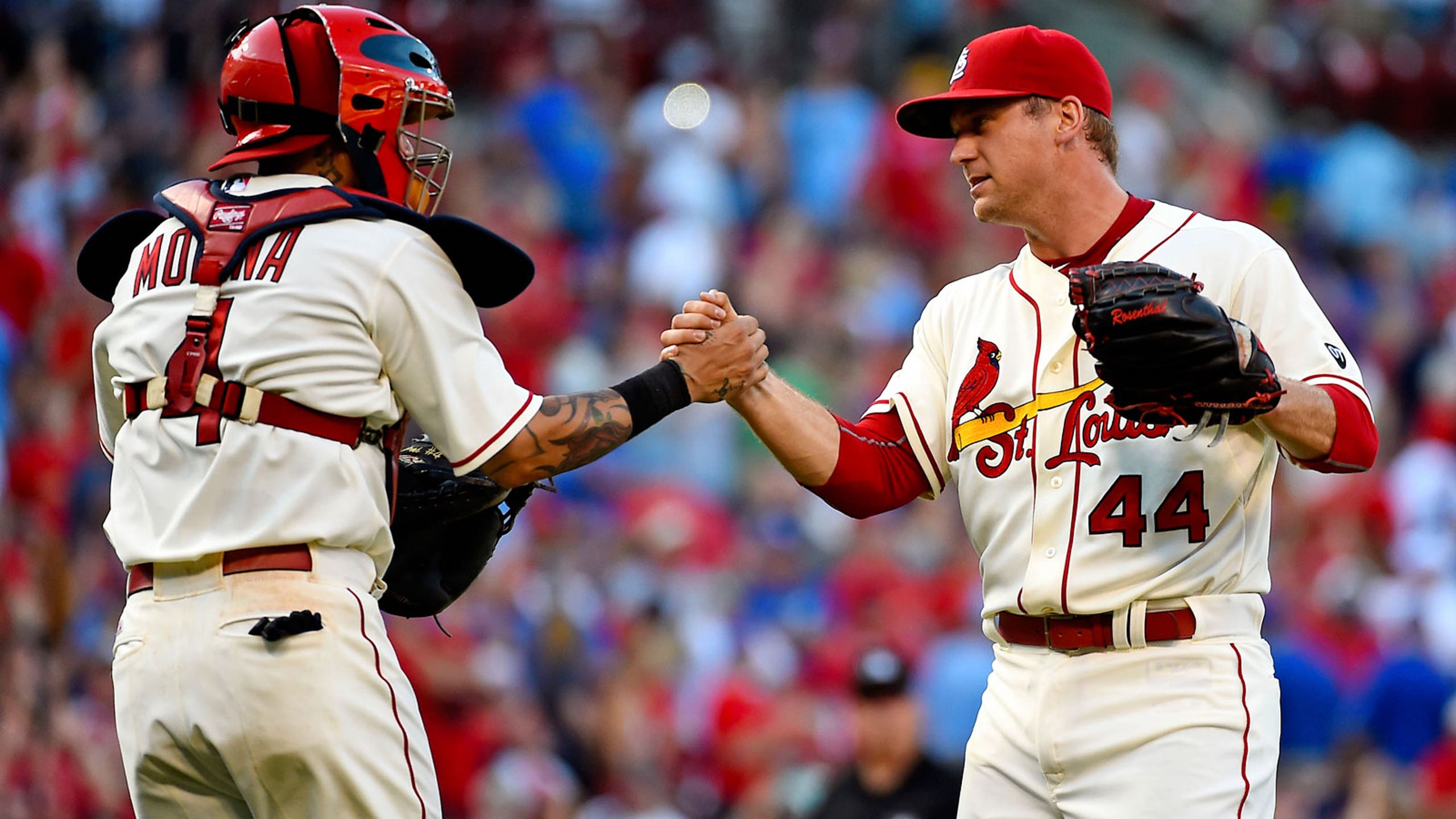 Bust out the brooms? Cardinals look to sweep Royals out of STL
BY foxsports • June 14, 2015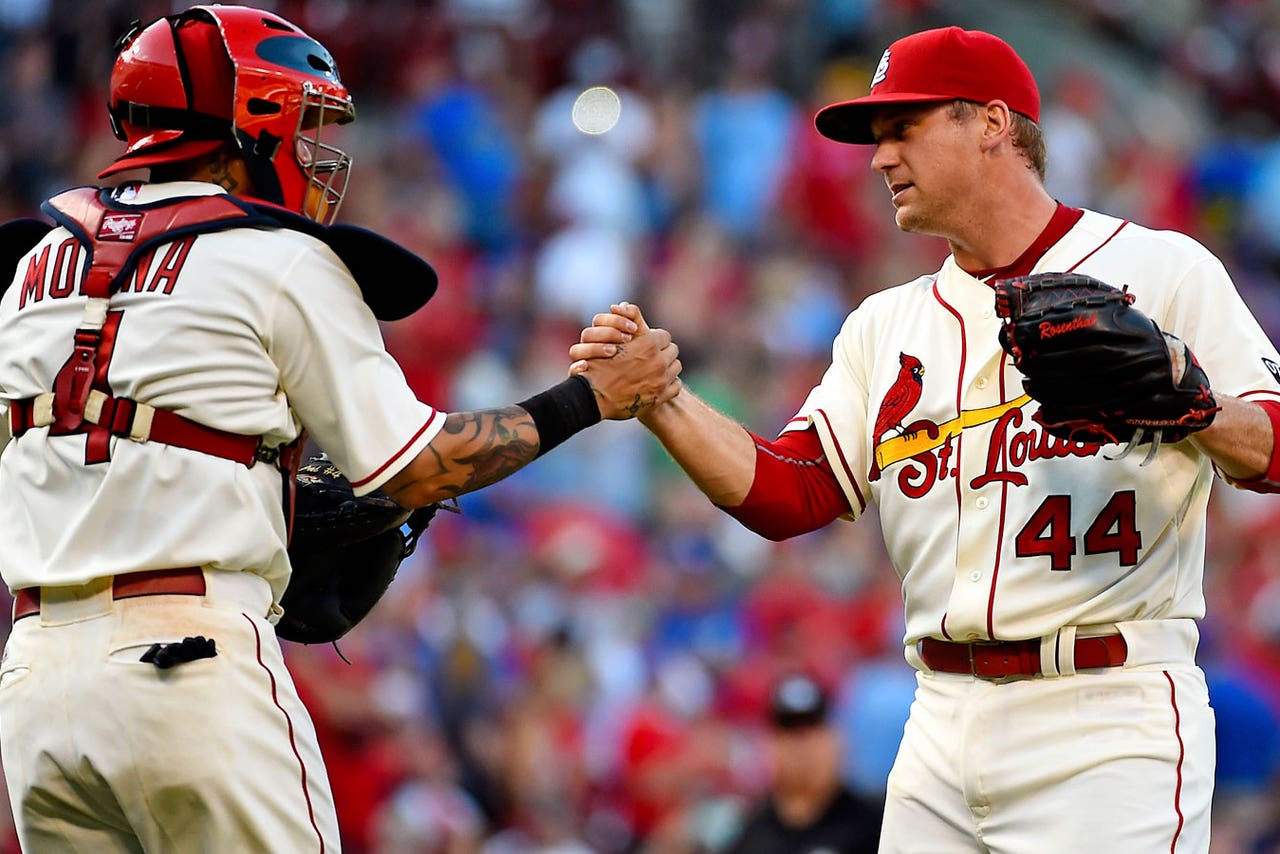 Being 20 games over .500 isn't out of the ordinary for the St. Louis Cardinals. Being 20 over with 100 to play? That's something even the most successful franchise in the history of the NL hasn't accomplished very often.
St. Louis hasn't reached the mark this quickly since World War II, and it'll try to keep rolling Sunday by completing a three-game home sweep of the Kansas City Royals.
The Cardinals (41-21) reached 20 over for the first time this season with Saturday's 3-2 victory, doing so in 62 games. That's the fastest since the 1944 club did it in 54, which is one of nine teams in franchise history to beat the current club to the mark.
Six of those predate 1890, and two of the three since went on to win the World Series.
Manager Mike Matheny doesn't want his team to slow down to consider the accomplishments that have followed some serious adversity, including the offseason death of Oscar Taveras and current injuries to Adam Wainwright, Matt Adams, Lance Lynn and Matt Holliday.
"I'm proud of the fact that they're not getting distracted, because it's a story," Matheny said. "It's being fed to them from everybody on the outside, even some of their closest friends are saying, 'Hey, this amazing that this happened and that happened.'
"... As long as they don't buy into it, and they look at that lineup and say, 'We've got a plenty good team here to win today, and what we're doing is going to be enough.' And as soon as they back off that, we would be in trouble."
The most recent win featured a familiar formula with a starter limiting the Royals to two runs before the bullpen took over for four scoreless innings.
St. Louis has won three straight and 14 of 19 with a 2.13 ERA, a stretch that started with a 6-1 victory over Kansas City on May 24 that averted a three-game sweep. The bullpen has a 0.99 ERA in that stretch with one earned run allowed in 27 1-3 innings over 12 games this month.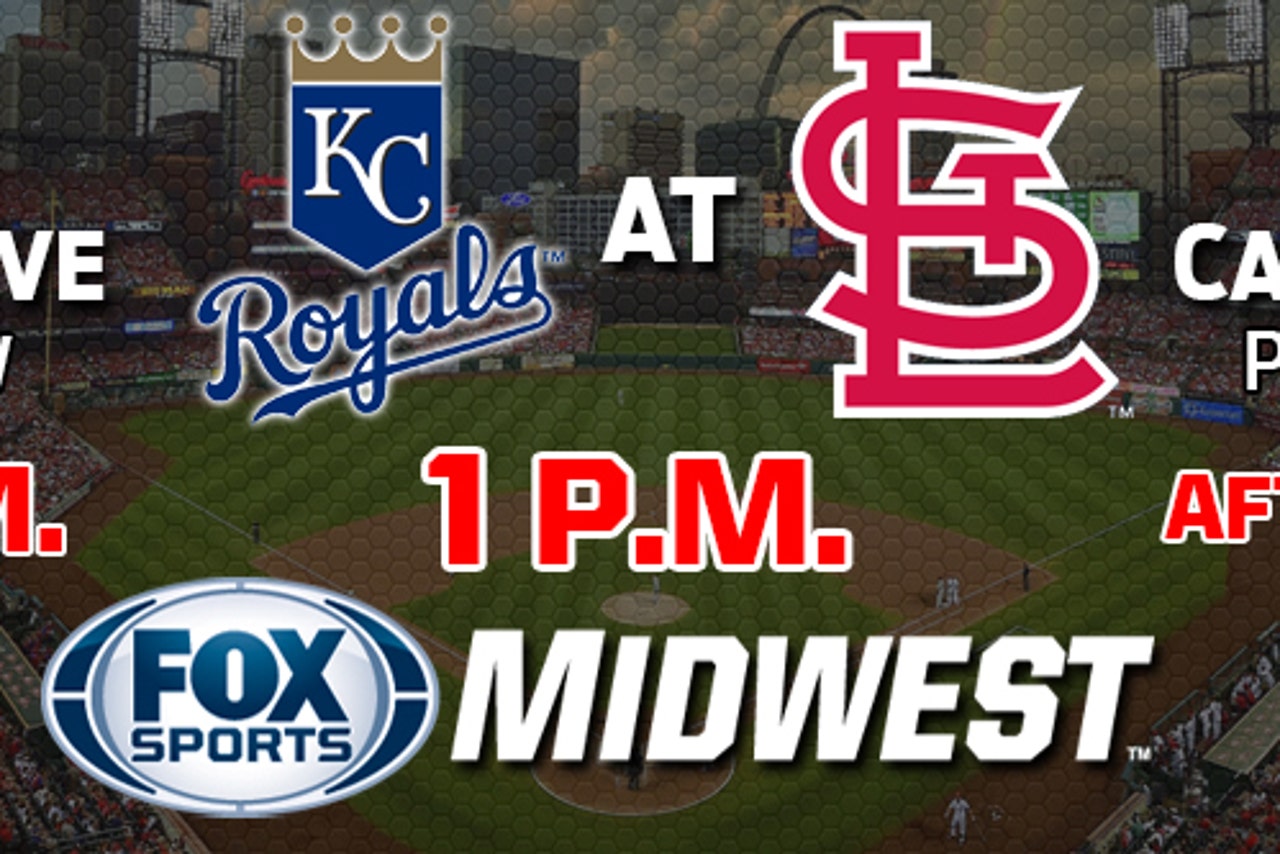 The Royals (34-25) are 6-11 in that time with 2.4 runs per game.
"We're a good offensive team," left fielder Alex Gordon told MLB's official website. "We'll get out of this (offensive) slump."
Next up on the mound for the Cardinals is John Lackey, whose success this season has been entirely dependent on venue. Lackey (4-4, 3.74 ERA) is 4-1 with a 1.73 ERA in six home starts and has a 6.27 mark in six on the road.
Since being acquired at last season's trade deadline, the right-hander has gone 6-1 with a 2.02 ERA in 11 starts at Busch Stadium.
He gave up a career high-tying 10 runs and 12 hits in four innings of Monday's 11-3 loss at Colorado, his shortest outing of the year.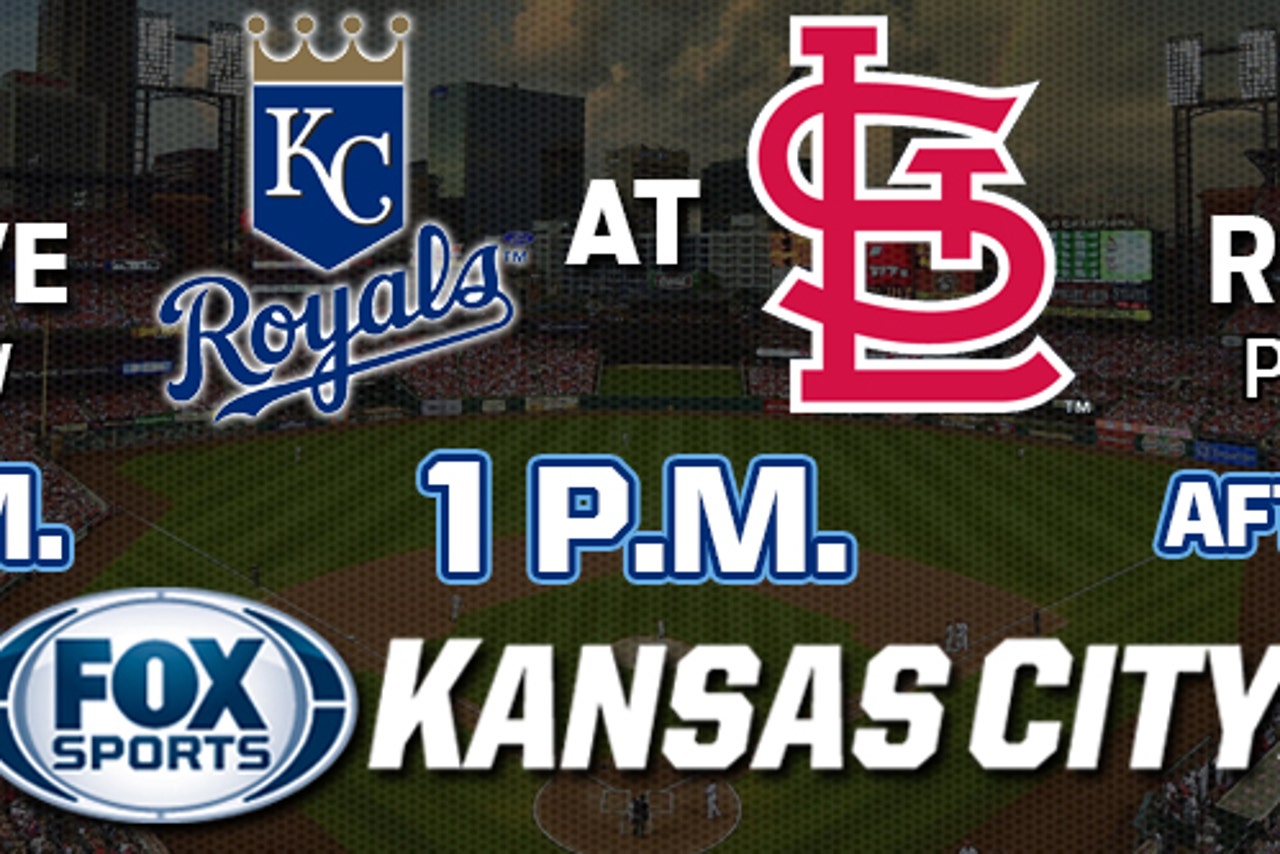 Chris Young's last start was the antithesis of that as the right-hander had a no-hitter going into the seventh of Tuesday's 2-0 victory at Minnesota. Young (5-2, 2.25) allowed one hit and issued three walks in 6 1/3 innings after surrendering 10 runs in 11 innings of back-to-back defeats.
He beat the Cardinals 5-0 on May 22 by allowing six hits in six innings to give him a 1-3 mark and a 2.93 ERA in six starts against them. Young has held Mark Reynolds (2 for 14 with five strikeouts), Jason Heyward (2 for 10) and Jhonny Peralta (0 for 5) in check.
Lackey faced the Royals the day after and allowed three runs in five innings of a 3-2 loss. He's gone 1-2 with a 5.09 ERA in his last three starts against Kansas City. Gordon is 7 for 14 with two home runs off him.
---