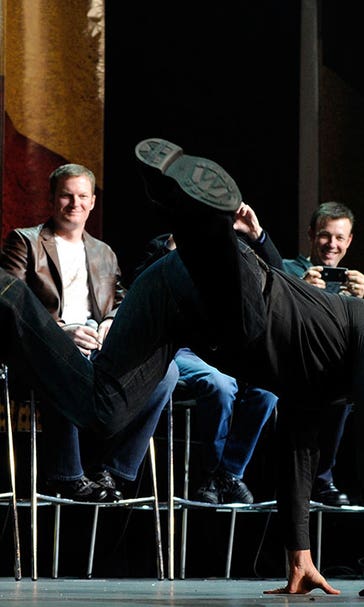 Bust a move: No 'Dancing With The Stars' for Jeff Gordon
BY foxsports • March 20, 2015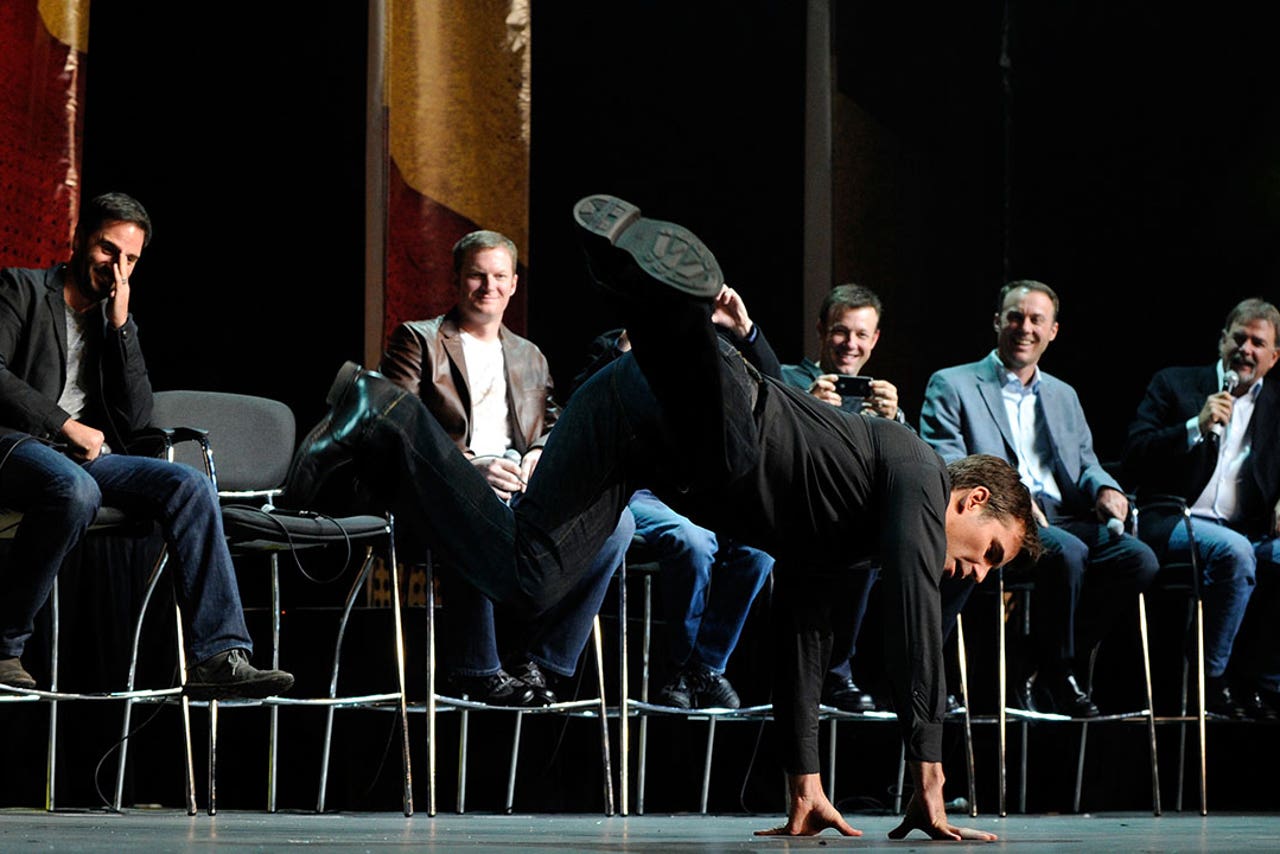 Don't look for Jeff Gordon to become the next race-car driver to appear on "Dancing With The Stars."
Gordon, an accomplished break dancer in his youth, said Friday at Auto Club Speedway that he didn't think his back would stand up to the rigors of competitive dance. Michael Waltrip and Helio Castroneves previously appeared on the popular show.
Queried about the possibility of going on the show, Gordon laughed. "Was Michael Waltrip not enough? Was he not enough for us?" Gordon asked.
This, of course, is the four-time NASCAR Sprint Cup Series champion's final season behind the wheel of the iconic No. 24 Hendrick Motorsports Chevrolet. Next year, Gordon's schedule will be a little freer, but dancing is not part of the equation.
"I'm open to doing fun things," Gordon said. "That is not fun to me. Honestly, I would do it for my wife because I know how much she would enjoy it and it would give us the opportunity to maybe take some ballroom dancing courses or something.
"But my back is the problem," said Gordon. "I just feel like I would struggle too much with injury to my back."
Still, Gordon allowed as how he is a good sport about such matters. 
"I'm not afraid to embarrass myself," he said. "I've been known to do that once or twice. I'm not afraid to laugh at myself. I'm not afraid to take risks. But I wouldn't do it if I felt like I couldn't do it halfway decent."
VIDEO: Jeff Gordon shows off his break dancing skills
VIDEO: Jeff Gordon discusses an injury caused by break dancing
---