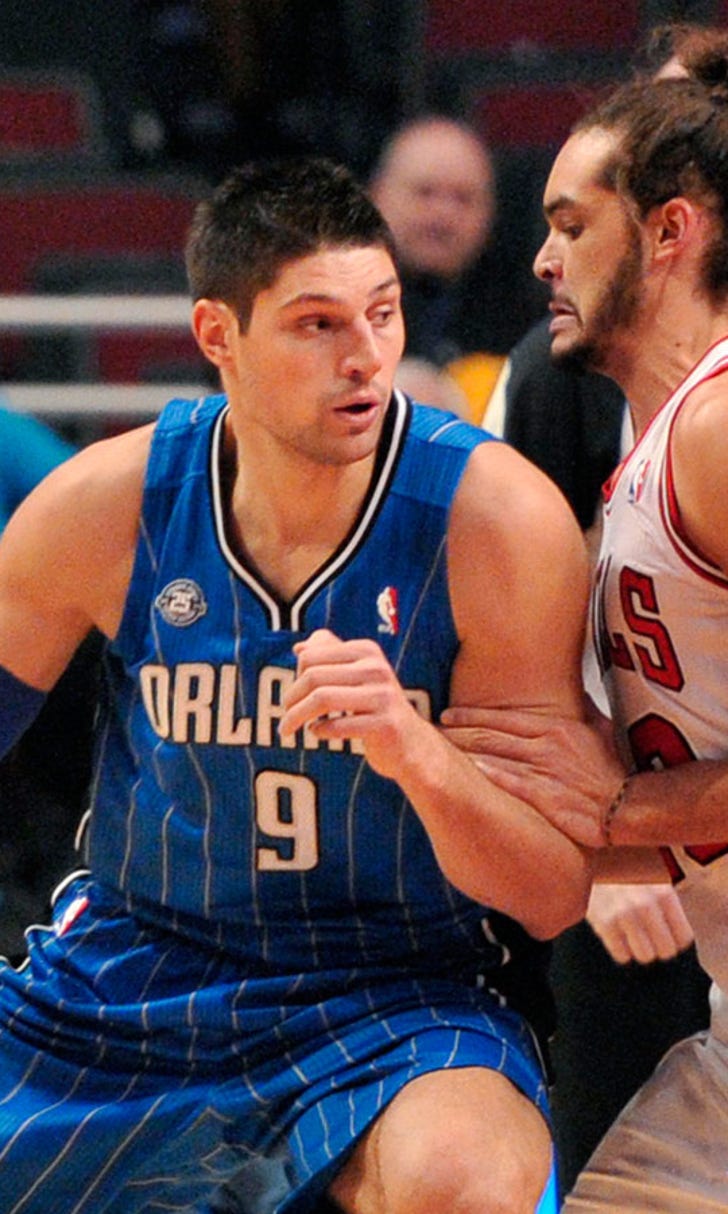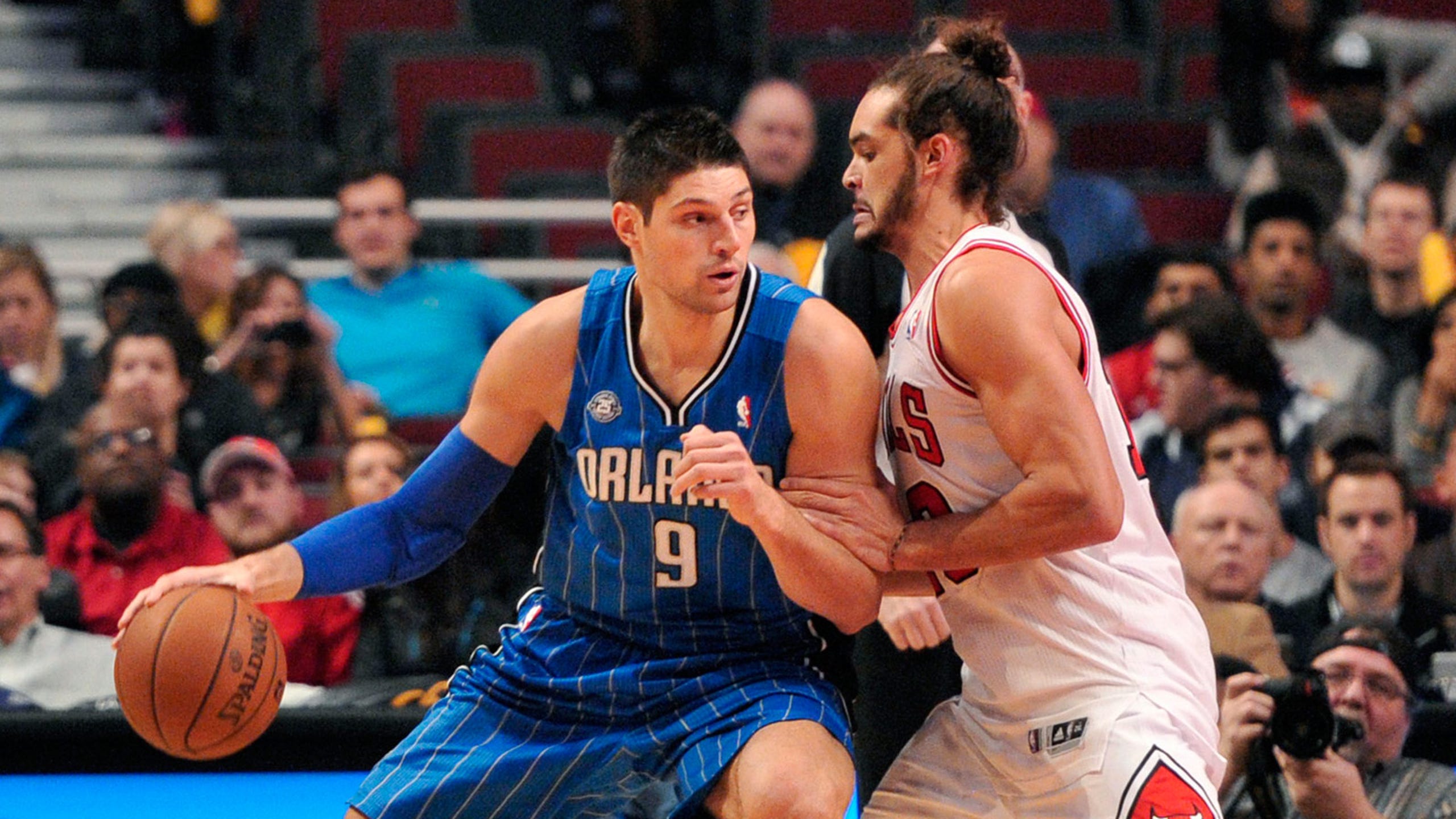 Bulls at Magic game preview
BY foxsports • January 14, 2014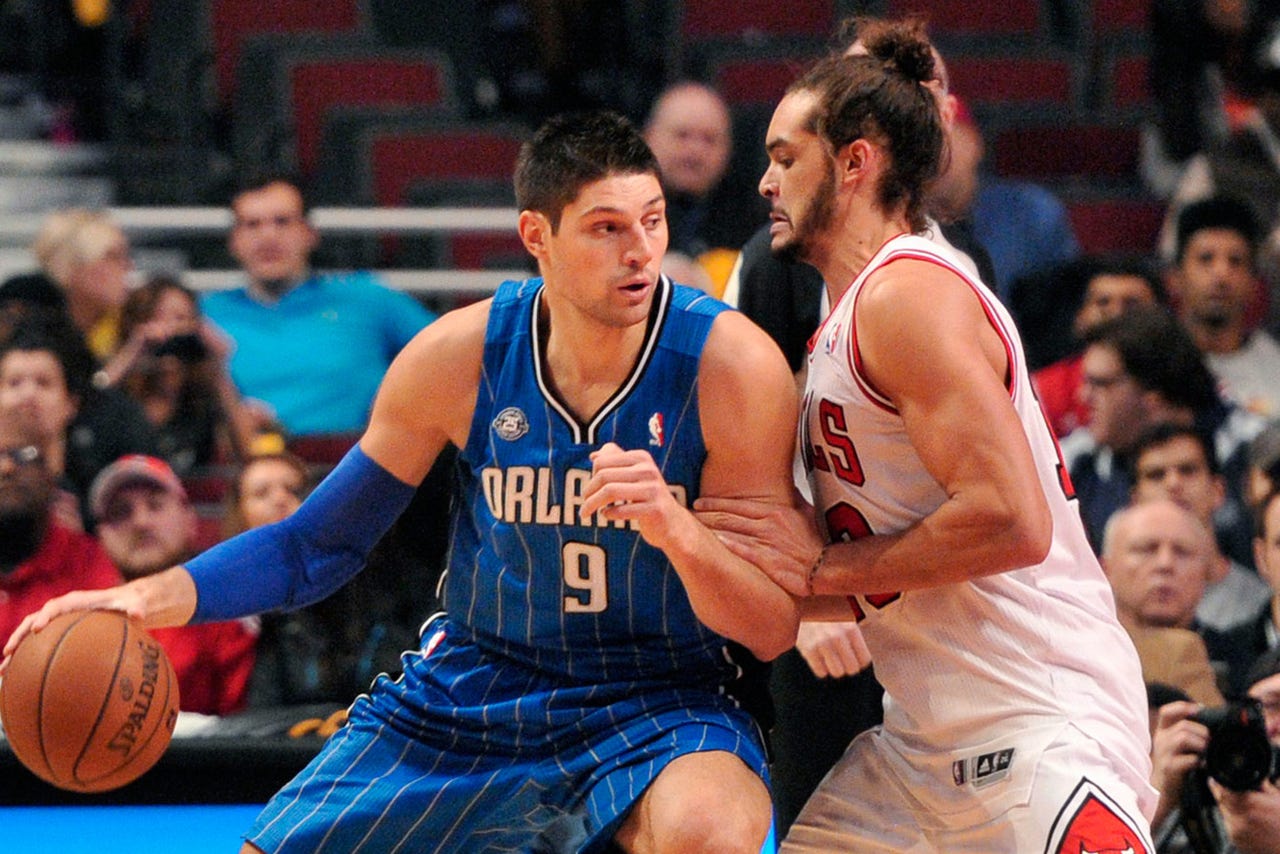 Game time: 7 p.m.
TV: FOX Sports Florida
The Orlando Magic believe they are making strides despite being in the midst of their worst stretch of the season.
Whether they've progressed enough to end an eight-game skid and avoid a seventh consecutive home loss to the Chicago Bulls on Wednesday night remains to be seen.
On a five-game western trip that ended Monday, Orlando (10-28) averaged 88.0 points on 39.5 percent shooting while losing by an average margin of 20.2 points.
Looking for anything positive to take from a trek that concluded with a 107-88 loss at Dallas, the Magic have shot 44.4 percent in the last two games after making 37.8 percent in the previous six. They also showed some life during a 21-5 run to get within six of the Mavericks in the third quarter.
"It was a good response from the group after halftime," coach Jacque Vaughn told the team's official website. "Overall, it was a great response by our group."
Jameer Nelson matched a season high with 21 points and Glen Davis scored 12 of his 19 during the run for Orlando, which had three losing streaks of at least eight games last season.
"It's a process to winning and this is part of the process," Nelson said. "This is a stepping stone and we're not going to learn this stuff overnight.
"Over the last few weeks we've gotten better in some areas. Now, we just have to put a full game together."
Leading scorer Arron Afflalo (20.8 points per game) hopes to return after missing the last two games with a foot injury, but starting center Nikola Vucevic (concussion) is likely to miss a fifth straight as Orlando opens a three-game homestand.
"I'm disappointed that (the trip) didn't go the way we felt it should have went or could have went, but at the same time we get the opportunity to go home, see our families, sleep in our bed," Nelson said.
The Magic have lost their last six home games against Chicago (17-19) while averaging 83.3 points, but they did end a five-game series skid in the first meeting this season. Afflalo scored 23, Davis and Vucevic combined for 24 points and 22 rebounds, and Orlando allowed its fewest points of the season in an 83-82 win Dec. 16 for its second victory in the past 11 meetings.
Luol Deng missed an easy layup in the final seconds that would have tied that game. The Bulls traded him to Cleveland three weeks later and went unbeaten in the first three games after dealing their leading scorer before falling 102-88 to Washington on Monday, snapping a five-game winning streak.
Chicago allowed an average of 85.4 points and 40.1 percent shooting while winning six of seven before the Wizards shot 52.0 percent.
"Games like this humble you," forward Taj Gibson said. "Right when you're feeling too good about yourself, you're feeling invincible, a team comes in there and smacks you, wakes you up to reality."
Visiting Orlando might provide the Bulls a good opportunity to extend a three-game road winning streak after they had opened 3-11 away from home.
Chicago's Carlos Boozer, who had 19 points Monday for the second time in three games after missing two with a sore knee, has averaged 24.3 with 10.8 boards in the last four at Orlando.
---