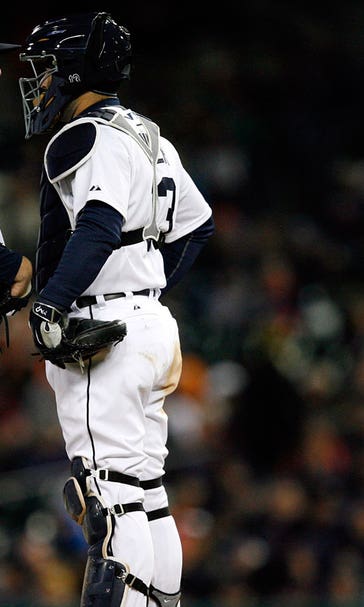 Bullpen betrays Tigers in 5-2 loss to Yankees
April 21, 2015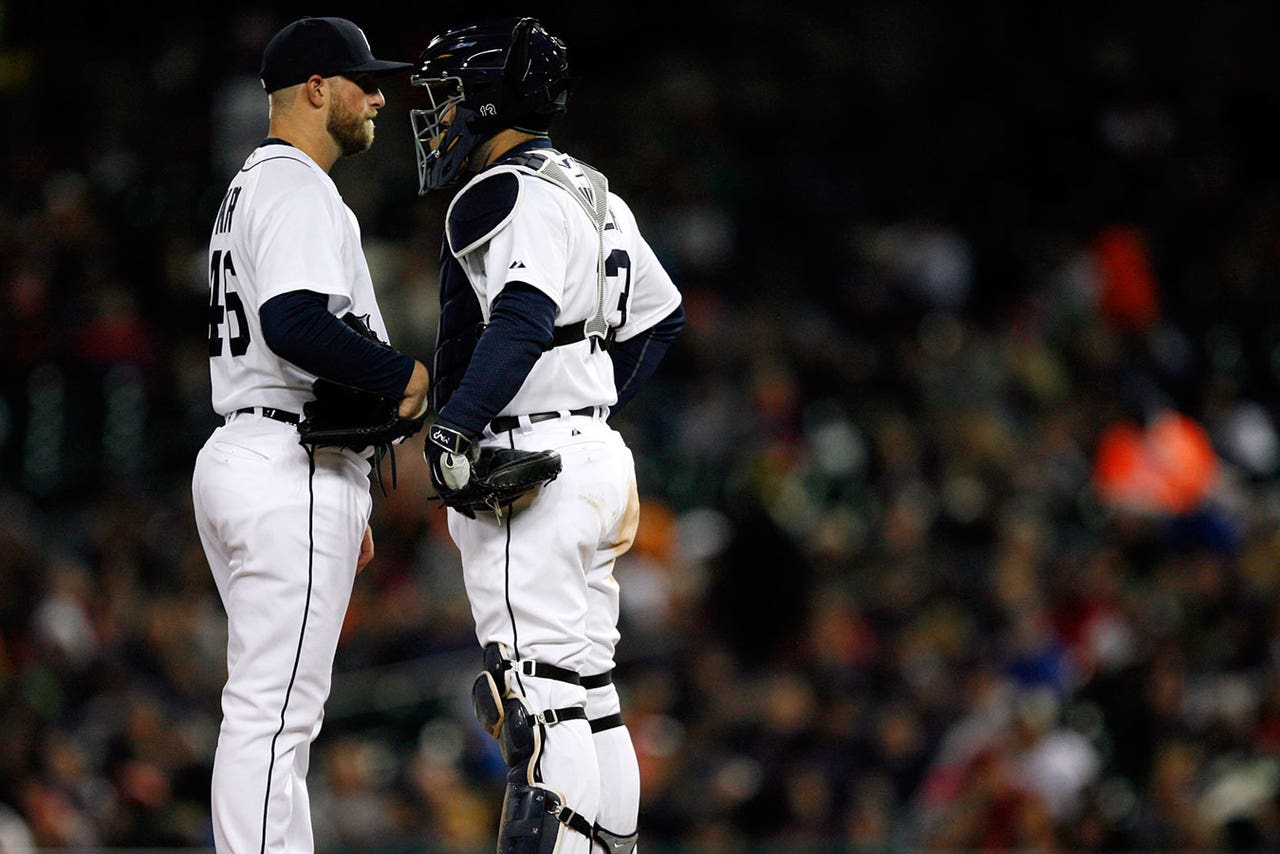 DETROIT -- The weather was cold, rainy, windy and miserable -- and the game that was played in it was pretty much the same.
Tigers pitchers had trouble throwing strikes all night long, and their offense couldn't overcome it in a 5-2 loss to the New York Yankees (7-7) at Comerica Park Tuesday night.
Kyle Lobstein started off the game falling behind in the count, but ended up giving up only one run on a first-inning RBI double to Mark Teixeira.
"Falling behind hitters is what got me in trouble, especially that first inning," Lobstein said.
It becomes a snowball effect because instead of handing off to Joakim Soria in the ninth or even to a combination of a couple of relievers in the eighth, Lobstein only made it through six innings.
It was still a quality start, but the Tigers (11-3) then had to go to their bullpen, which is still widely acknowledged as the team's weakest part.
Ian Krol, who looked so good Sunday in the eighth against the Chicago White Sox, caught the falling-behind-in-the-count disease and turned a 1-0 New York lead into a 3-0 lead by giving up home runs to Chris Young and Stephen Drew.
"Both of them, one was on a 3-1 fastball and the other was on a 2-0 fastball," catcher Alex Avila said. "Normally when you get ahead of guys, it makes it a little bit easier to work them."
Tom Gorzelanny, who had a 0.00 ERA coming in, had trouble as well with a two-out walk to Jacoby Ellsbury, who eventually scored.
Al Alburquerque came in and couldn't find the strike zone either, throwing one strike among nine pitches and walking both Alex Rodriguez and Mark Teixeira.
Blaine Hardy got the final out to end the misery but gave up an unearned run in the ninth for the final run.
"We were pretty sloppy in the seventh inning, that's how I would describe it," Tigers manager Brad Ausmus said. "We can't be going 1-0, 2-0 on every single hitter.
"It was kind of a theme tonight. Quite often we'd get behind hitters, and major-league hitters become much better major-league hitters when they're ahead in the count."
To his credit, Alburquerque didn't blame the weather for his command issues.
"Just one of those days," Alburquerque said. "I've pitched in colder weather than that, so just one day bad. I don't (make an) excuse for the weather. One day bad, and tomorrow be ready."
Meanwhile, the offense couldn't get anything going against Nathan Eovaldi, who allowed one run on eight hits, walking one and striking out four.
Eovaldi got the Tigers to ground into four double plays, the most since they had four on June 2, 2013, at Baltimore.
The Tigers mounted a bit of a rally in the bottom of the ninth, managing to load the bases and score a run, but it wasn't enough.
---