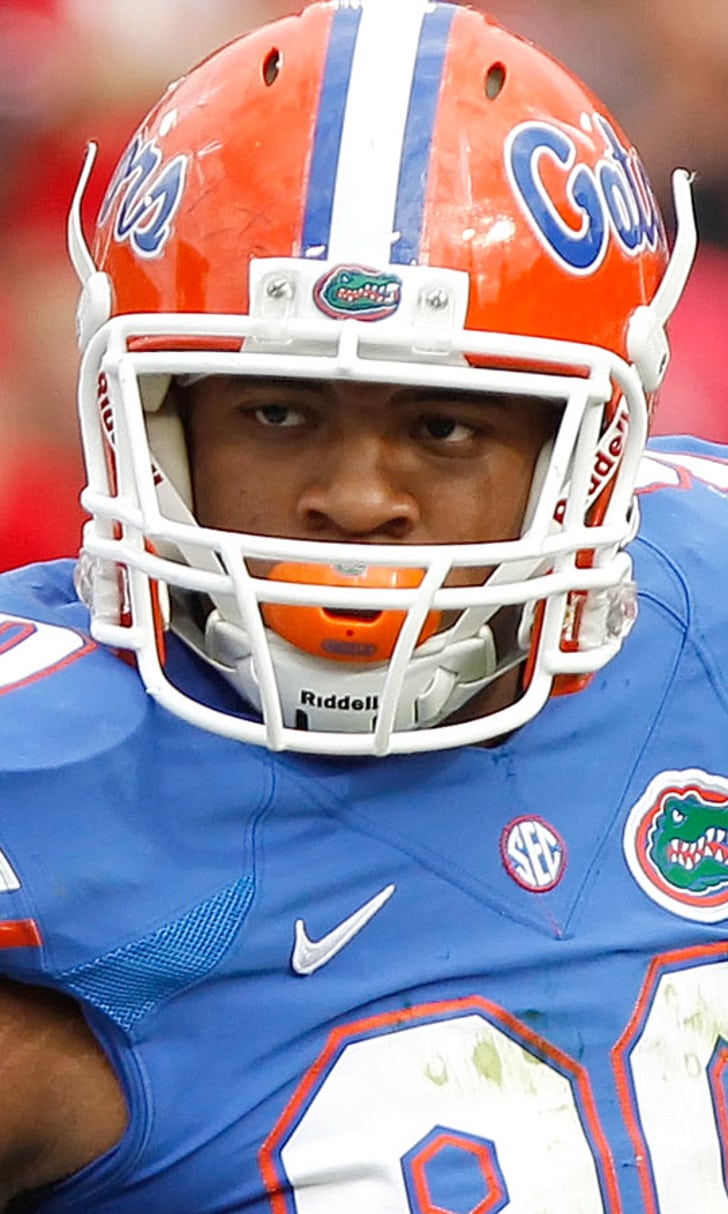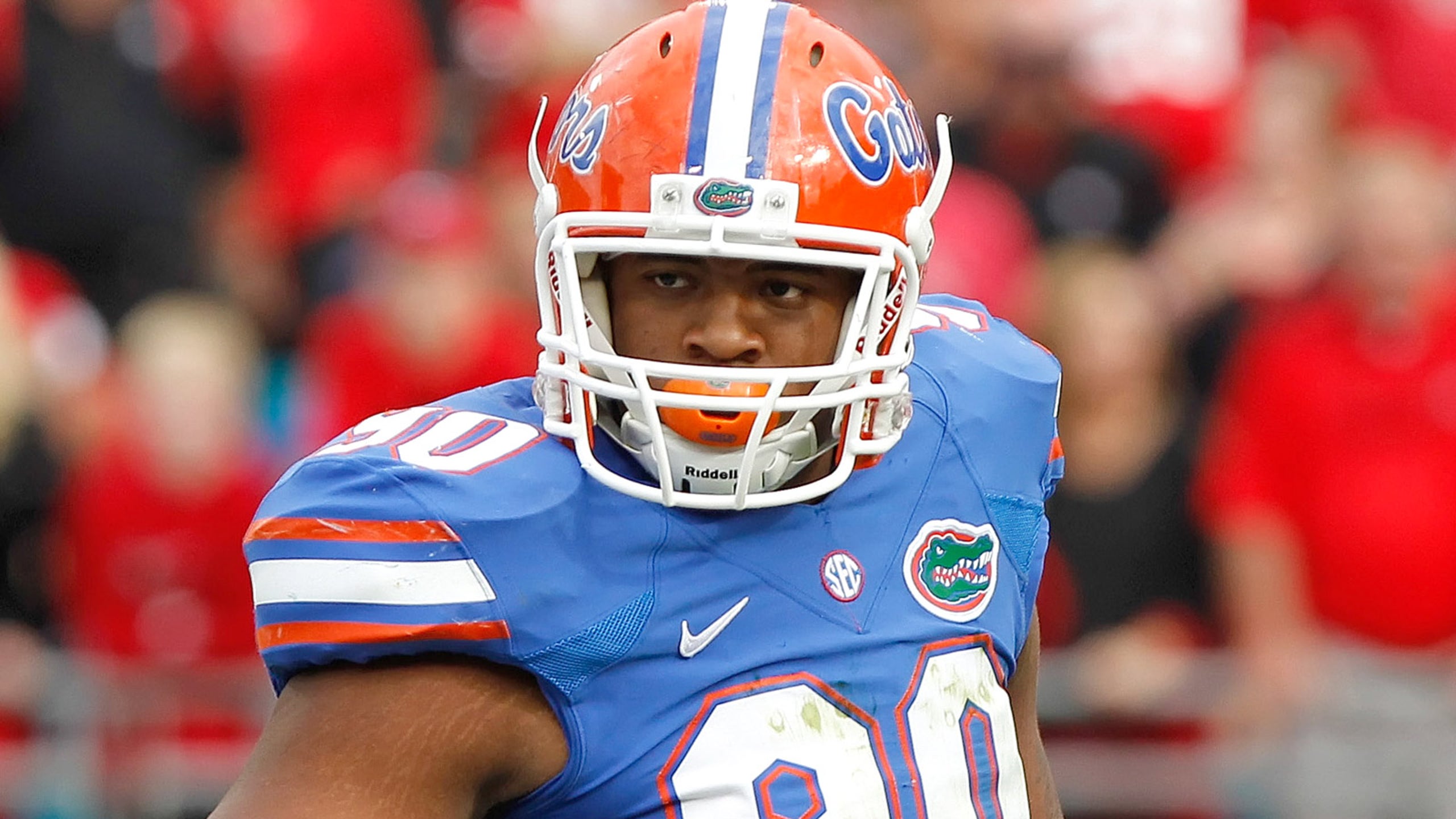 Bullard seeks breakout season as a senior for Gators
BY foxsports • July 28, 2015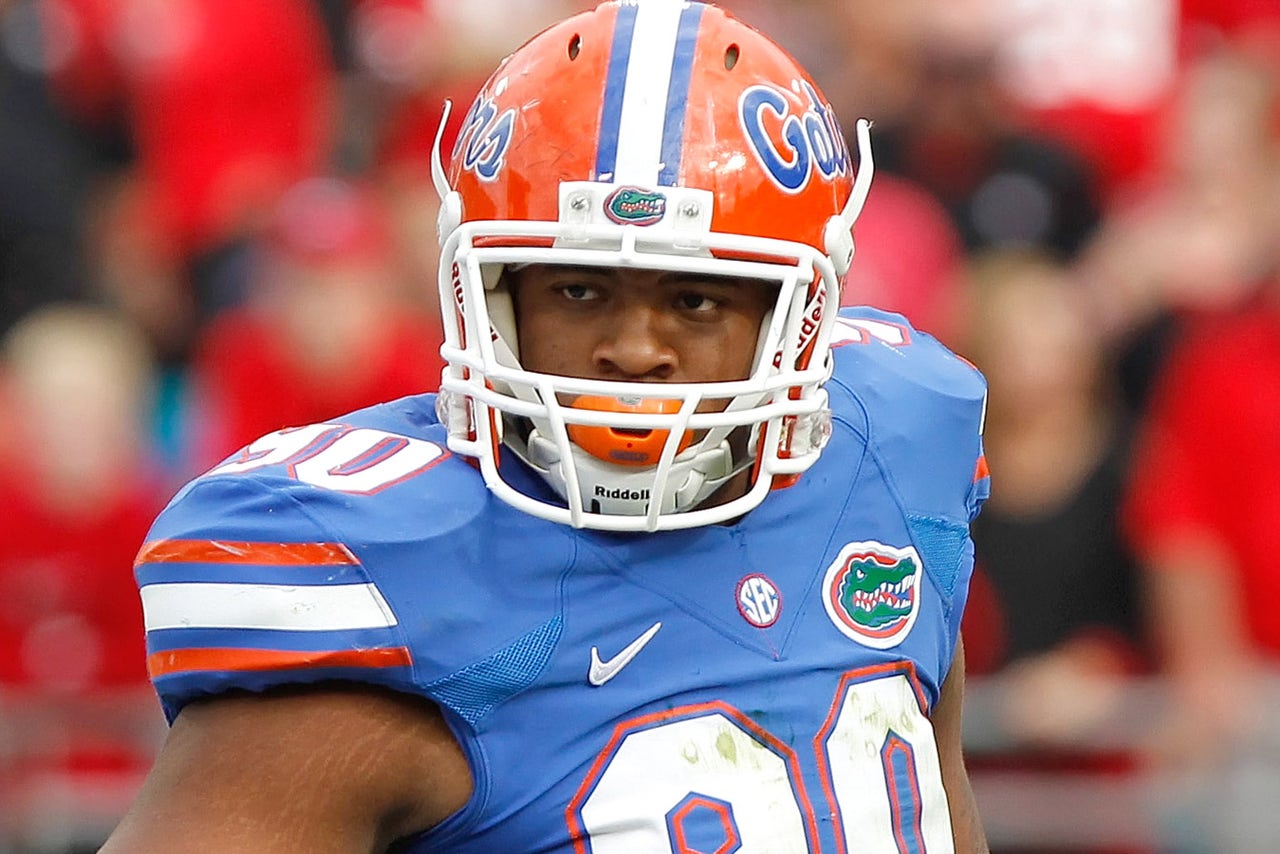 GAINESVILLE, Fla. -- Each time Jonathan Bullard was asked about her at SEC Football Media Days, he shared the story about how Joyce Robbs, his maternal grandmother, made such an impact on his life growing up in Shelby, N.C.
Robbs passed away from cancer during Bullard's freshman season at Florida in 2012, but before she died, Robbs urged her grandson to choose to play at whichever school he felt most comfortable and focus on himself instead of the opinions of others.
Bullard opted to attend Florida over Clemson and three years later, he is preparing for different roles as he enters his senior season.
His on-field role isn't really expected to be much different in terms of positions. A 6-foot-3, 283-pound defensive lineman, Bullard has played defensive end and defensive tackle during his career.
"What we hope to do is be able to move him around quite a bit," first-year Gators coach Jim McElwain said. "What we try to do is to put him at some different spots so it's not so easy, from an offensive standpoint, to know where that guy is."
Bullard is quick to point out in the Birmingham Bowl, he even took a few snaps at nose guard.
"I bet you missed that," he said.
Busted.
That's likely the case for most Florida fans. They probably had their eyes on former UF standout Dante Fowler Jr., who finished with a career-high three sacks and played perhaps the best game of his college career in Florida's victory over East Carolina in January.
Fowler was the third overall pick in the NFL Draft three months later.
Meanwhile, less than a week after the Gators' bowl victory, Bullard announced his decision to return to Florida for his senior season.
He and Fowler arrived at Florida at the same time, but Bullard often played in Fowler's shadow. That won't be the case in 2015.
When McElwain held his first in-depth meeting with Bullard as he got to know the players last spring, Bullard came prepared to make a statement.
"I'm ready to take on a true leadership role and bring these guys along and show them how to do it," Bullard said.
McElwain's reaction: Bring it on.
"I just can't tell you how proud I am of him," McElwain said. "For him to come back, we're really excited. That's huge. We lost a lot of guys who got drafted, pretty good players."
Bullard has started 22 of 36 games at UF, including all 12 a season ago as he finished with 52 tackles, 8 ½ tackles-for-loss and 2 ½ sacks.
Those are solid numbers, but to help pick up some of the slack left by Fowler's departure -- he led the Gators with 8 ½ sacks and 15 tackles-for-loss last season -- Bullard will need to increase his production and get help from teammates Alex McCalister, Bryan Cox Jr., Joey Ivie, Caleb Brantley and others on the defensive front.
The challenge is one he welcomes the way he did his late grandmother's cooking.
"It's a little bit more pressure on me to make the big plays at the big times, but that's something I'm willing to embrace and be more of a leader," Bullard said. "Bringing the defensive line together a little more and kind of stepping in what Dante did of keeping everybody on the same [page], because he did an unbelievable job."
Teammate Vernon Hargreaves III has noticed a difference in Bullard's approach. Bullard isn't as exuberant or expressive as Fowler, but don't mistaken that for a lack of fire.
"He is a quiet leader. He leads by example," Hargreaves said. "He could have easily went to the NFL and been very successful. But he saw the bigger picture. He saw that he could help this defense. Guys look up to him. Guys respond to him."
"[His return] is probably was one of the most unselfish acts I have been around."
According to Hargreaves, who is projected as a potential first-round pick in next year's NFL Draft, Bullard can be as good as Fowler, Dominique Easley and Sharif Floyd, Florida defensive linemen taken in the first round of the past three drafts.
Bullard has an opportunity to prove he belongs in that company in his final season.
While he needed time to adjust to switching positions often during his college career -- Bullard started out as a defensive end -- he has embraced McElwain's vision of using him at multiple spots once again.
"I wouldn't have told you that maybe a year and a half ago," Bullard said. "But now, anywhere they want to put me I'm comfortable. I've learned almost all the positions. I even learned a little Buck, standing up a little.
"Wherever they put me I'm going to go in and make the most out of it."
Somewhere, Joyce Robbs approves of the attitude.
---
---