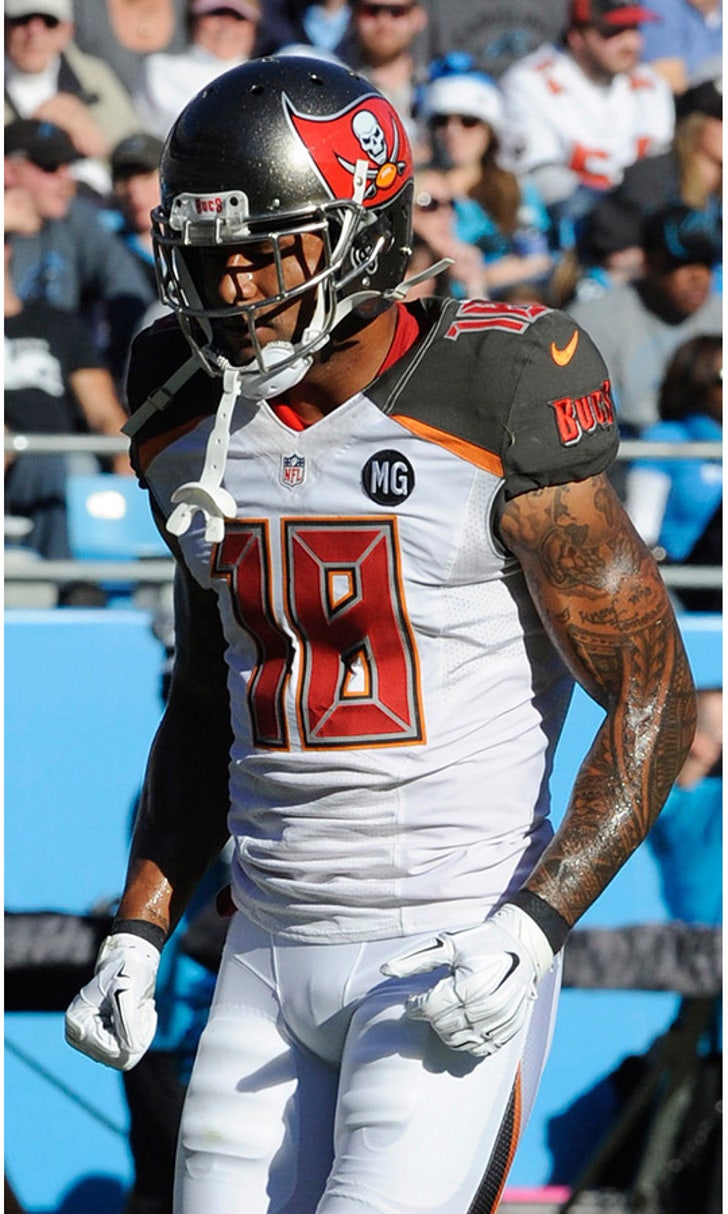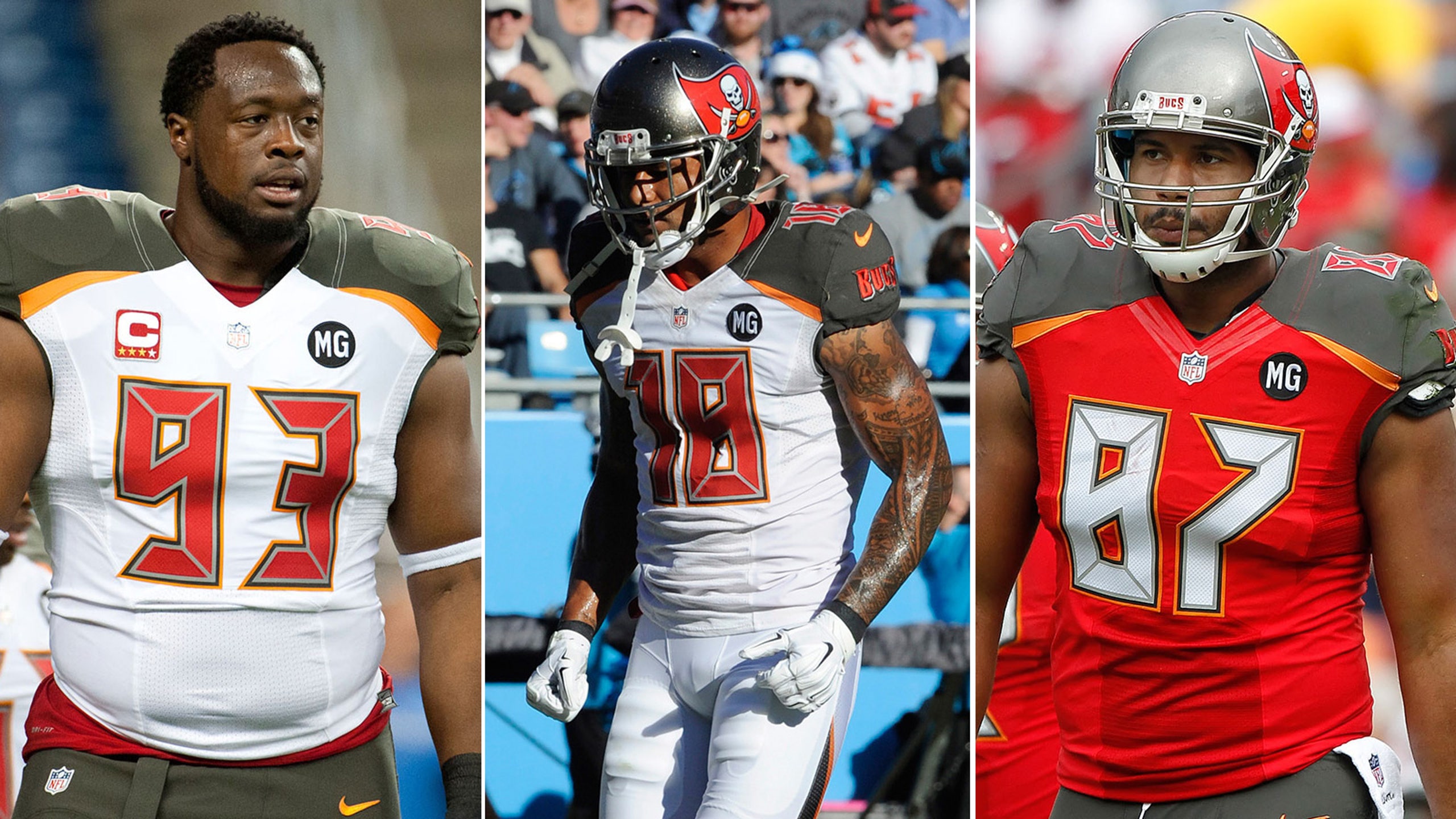 Bucs' DT Gerald McCoy, two others placed on IR
BY foxsports • December 15, 2014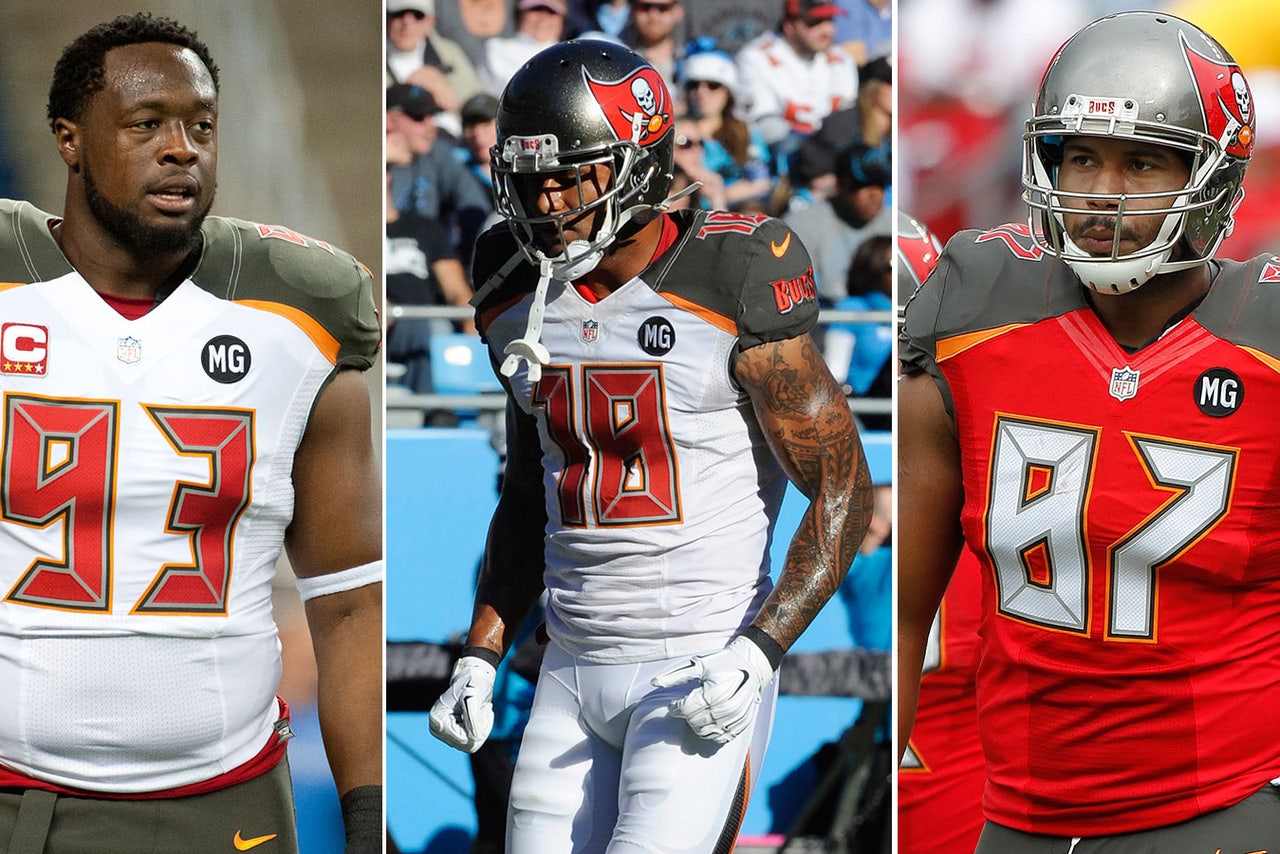 The Tampa Bay Buccaneers placed defensive tackle Gerald McCoy, tight end Austin Seferian-Jenkins and wide receiver Louis Murphy on injured reserve Monday, ending their seasons with two games to play.
McCoy sustained a sprained right knee Sunday in the loss to the Carolina Panthers. He finishes with 35 tackles and 8 1/2 sacks in 13 games. Coach Lovie Smith said offseason surgery won't be required.
This is the second notable injury for McCoy this season. He sustained a broken left hand in a loss to the St. Louis Rams in Week 2 at Raymond James Stadium, and he was sidelined for a Week 3 loss to the Atlanta Falcons at the Georgia Dome.
McCoy, a two-time Pro Bowl player, leads the Bucs in sacks and finishes one short if his career-high total in the category set last year.
"When you're the leader of the team, you want to be there right up until the end," Smith said. "Of course, it wasn't a decision that Gerald was going to make. You knew he wanted to continue to play, but it's something bigger than that. First off, he has an injury and can't play. We'll take every precaution with him. Of course, going through a year like this, you want to finish with the troops. But he'll have a chance to get started next time."
Meanwhile, Seferian-Jenkins, the Bucs' second-round pick in the most recent draft, has been out with a back injury in recent weeks and closes with 21 catches for 221 yards and two touchdowns in nine games. His best output came when he had four catches for 58 yards in a loss to the Baltimore Ravens in Week 6 at Raymond James Stadium. He last played in a loss to the Chicago Bears in Week 12 at Soldier Field, where he had two catches for 16 yards.
"It had gotten a little bit better," Smith said of Seferian-Jenkins' injury. "But he's a good football player. Of course, we wanted him out there a long time ago. But it just didn't happen. But we'll just move on and take the next step.
"He's done enough around here for people who have seen him to know he has a bright future ahead of him. But you still want it to end a certain way."
Finally, Murphy goes on IR with an ankle sprain and finishes with 31 catches for 380 yards and two touchdowns in 11 games. He eclipsed 100 yards receiving once this season, when he had six catches for 113 yards in the loss to Chicago. He was signed last March as an unrestricted free agent, after spending the previous year with the New York Giants.
"Louis came in a little bit off the streets, you can say," Smith said. "Earned everything he has gotten. … Loved what he brought to our team on and off the field."
The moves aren't surprising, given how little there's left for Tampa Bay to play for.
The Bucs (2-12) are at the bottom of the NFC South, the NFL's worst division. They close with two home games, against the Green Bay Packers next Sunday and the New Orleans Saints on Dec. 28. Smith said that none of the injuries to the three players will linger into next season.
"It's a shortened season right now, and they can't get back in time for (the end)," Smith said. "But none of these are injuries that will keep them out of circulation for a long period of time."
You can follow Andrew Astleford on Twitter @aastleford or email him at aastleford@gmail.com.
---